Here are 5 must-try restaurants in Saint-Nazaire, where you can dine with your eyes shut – but your taste buds wide open!
Gamin, vegetables before everything else – $$$
In the heart of the port of Saint Nazaire, the restaurant Gamin welcomes you in a warm and friendly atmosphere.
Our cuisine is in tune with the times: tasty and committed! The special feature of the menu is that the dishes are reversed, so that the main ingredient is not fish or meat but a vegetable, while the fish or meat acts as a side dish.
Originality and top-flight cuisine are the order of the day in this bistronomic restaurant – it's a real favourite!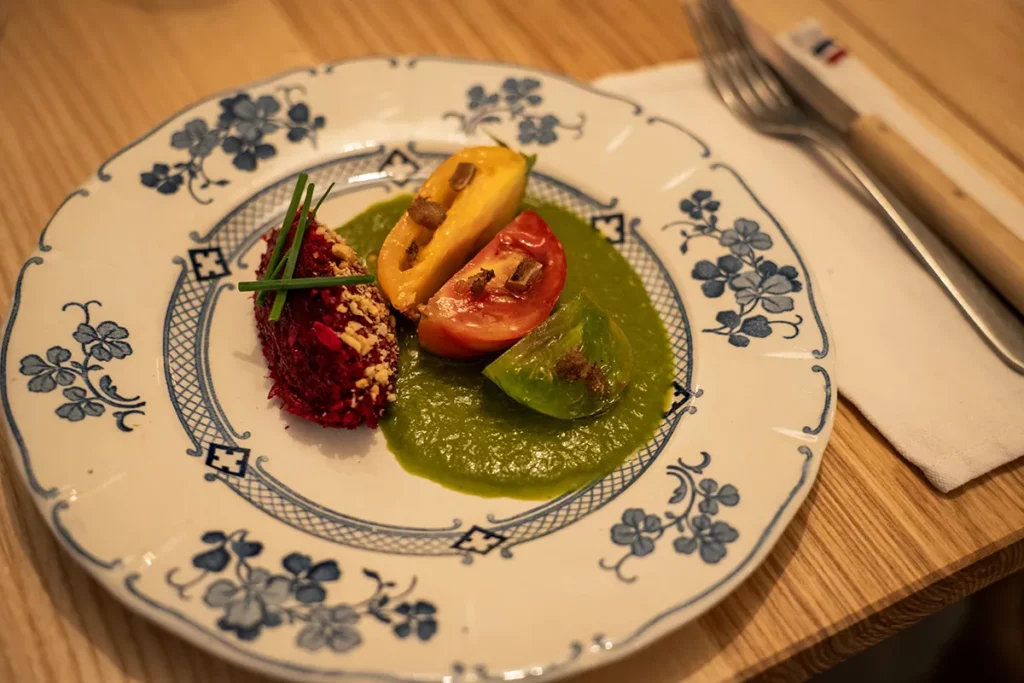 1 boulevard René Coty
https://www.gamin.fr/
02.40.22.20.03
Booking recommended
What to do in Saint-Nazaire 10 not-to-be-missed places to visit
What must you see in Saint-Nazaire? Plan your stay and discover the history of the town with this free travel guide: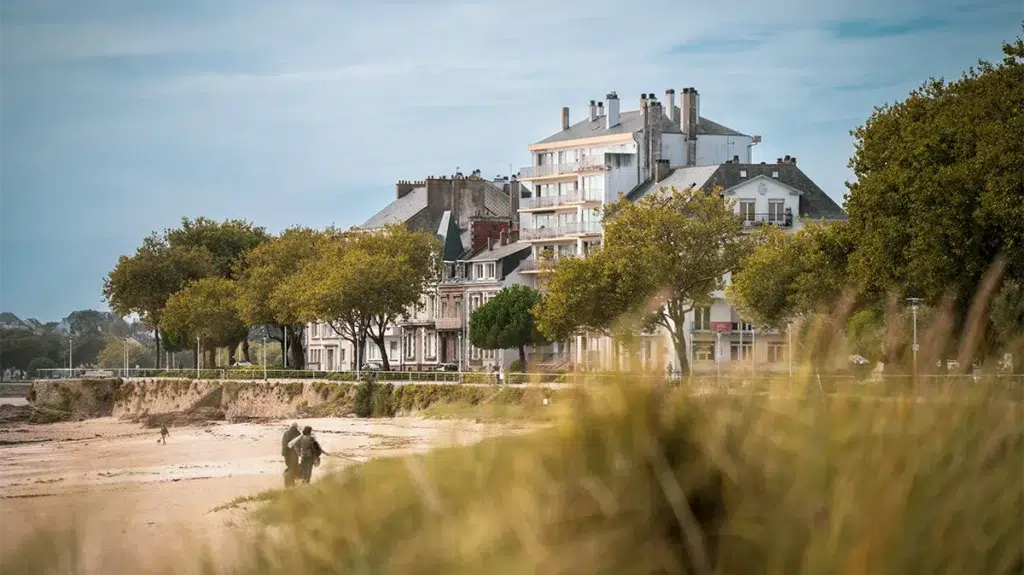 Le Sabayon, home-made goodness at a low price – $$
In the town centre, a stone's throw from the "Le ruban bleu" shopping centre, Christelle and Landry welcome you in a family atmosphere and offer homemade cuisine based on fresh produce at very reasonable prices (€25 for two courses; €35 for three).
The desserts made with Valrhona chocolate are sure to delight any sweet tooth!
7 rue de la Paix
https://lesabayon.wixsite.com/le-sabayon
02.40.01.88.21
Booking recommended
Le Bar Iodé, the sea on your plate – $$$
As its name suggests, this restaurant mainly serves fish and seafood. There are a few meat dishes on the menu, but that's not why you come here.
Located opposite the beach on Place du Commando, Bar Iodé offers the inevitable seafood platters, as well as more original dishes such as a lobster burger or sea bass with buckwheat pancake tagliatelle! Tasty food served in a relaxed setting.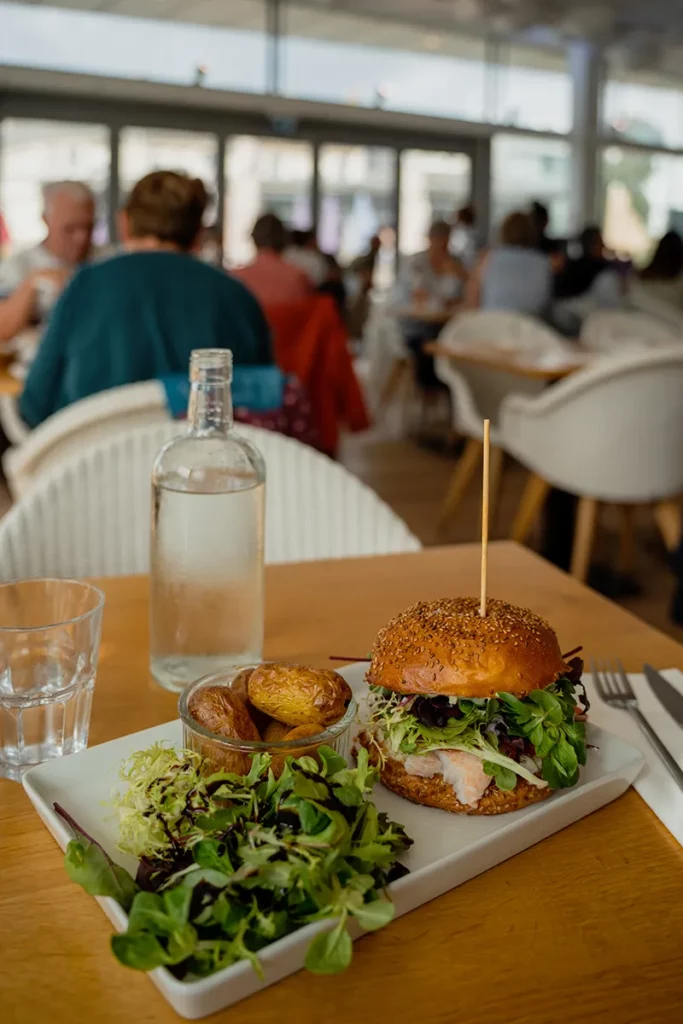 Place du Commando
https://www.placeducommando.fr/le-bar-iode
06.62.80.09.82
Booking recommended
Le Transat, between land and sea – $$$$
This modern establishment, located at the end of the Jardin des Plantes and facing the ocean, offers a view between land and sea, an atmosphere that is also reflected in the menu, where you will find both fish and meat dishes.
Everything here is fresh, with the fish and meat of the day varying according to the tide or the butcher's suggestion. The dishes are generous and very well prepared, with good cooking and beautiful accompaniments.
For dessert, if you're as greedy as I am, you'll love the café dégustation, a veritable farandole of sweet treats!
Prices are high (€60 for a 3-course tasting menu) but justified by the quality, quantity and freshness of the dishes.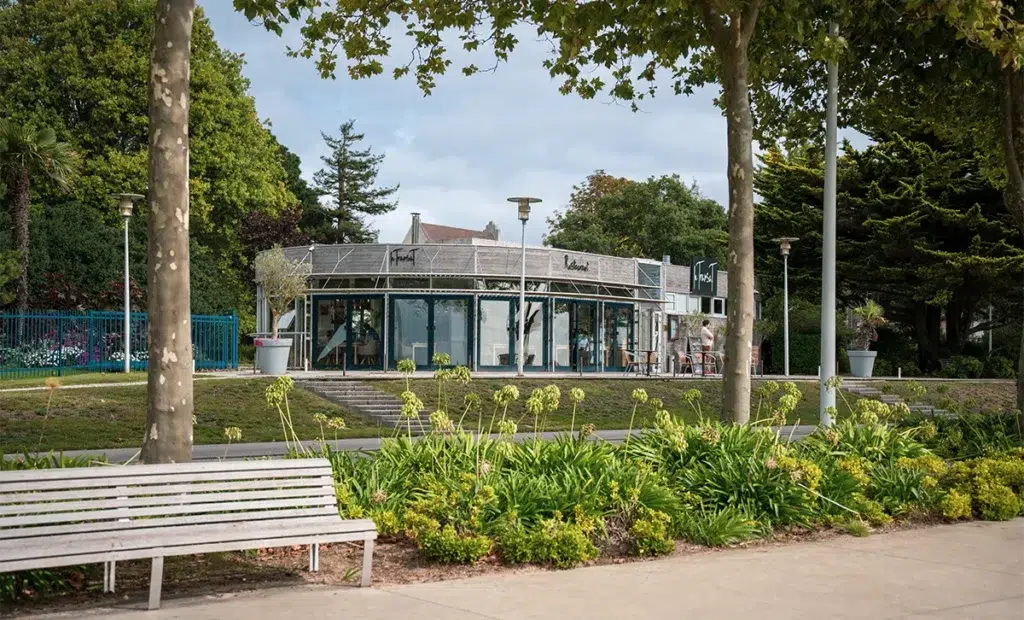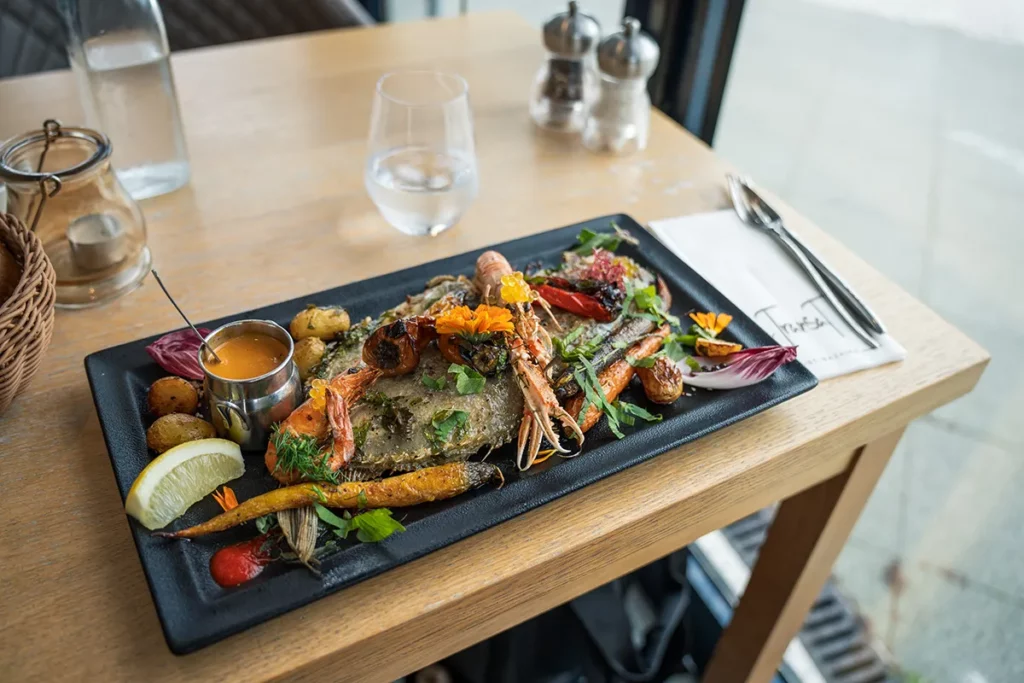 60 Boulevard du Président Wilson
https://le-transat-bar.business.site/
02.40.19.66.62
Booking recommended
La Mare aux Oiseaux, lunch under the stars – $$$$$
This gastronomic restaurant in the Brière region, which has been awarded a star in the famous Michelin guide, is in a different category.
Chef Eric Guérin draws his inspiration from local produce to create a delicate cuisine that is sure to introduce you to new flavours. More than just a meal, sitting down at the table at La Mare aux Oiseaux is like setting off on a gentle journey that will leave your taste buds transformed!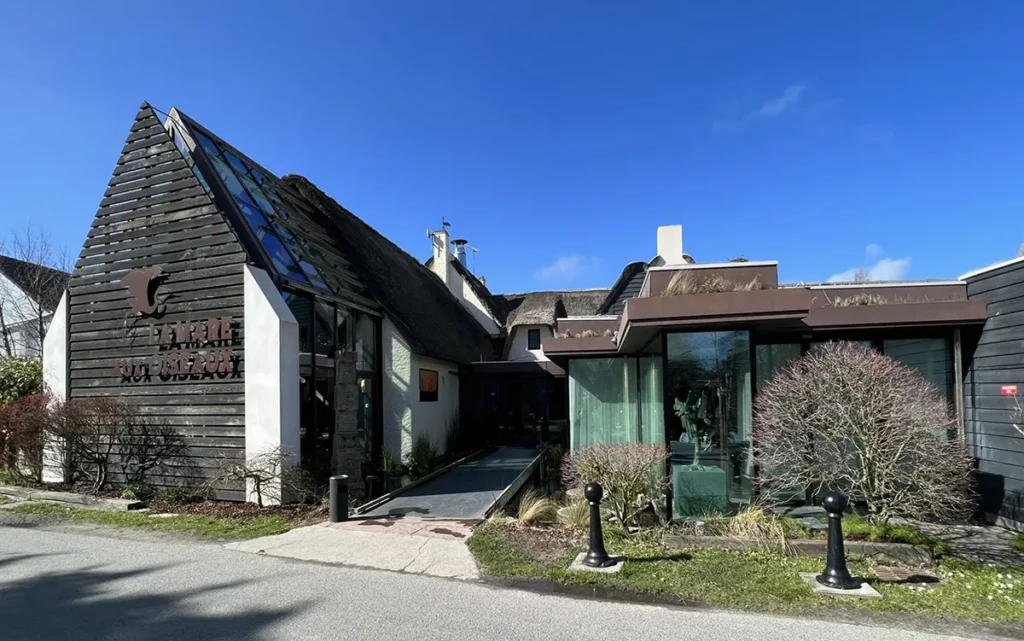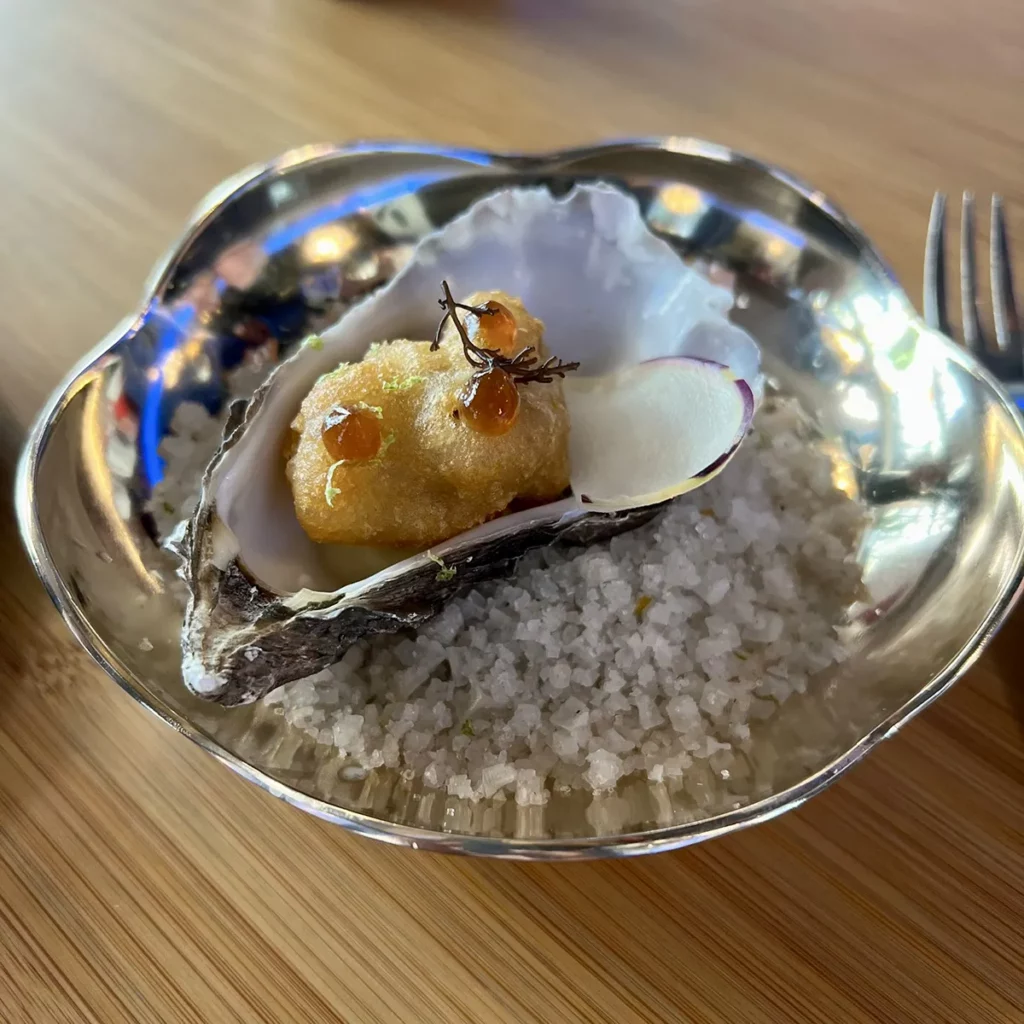 After your meal, you can take a stroll in the restaurant's garden or go for a walk in the nearby Brière nature park.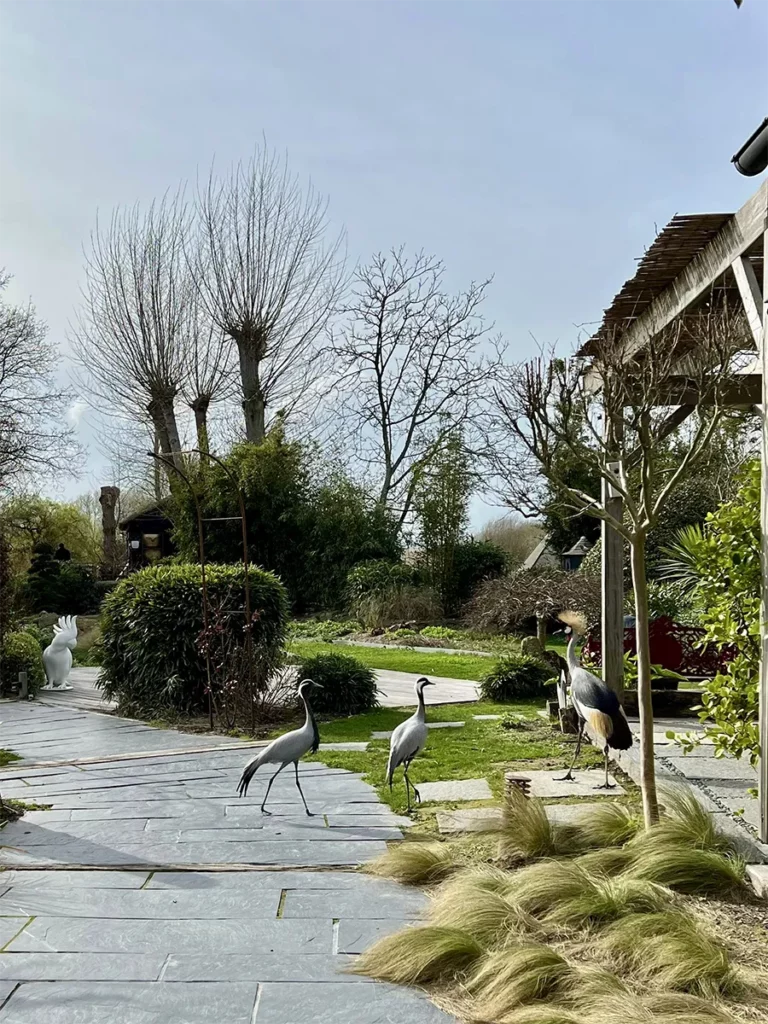 223 Fedrun (Saint-Joachim)
https://mareauxoiseaux.fr/fr/
02.40.88.53.01
Booking recommended several weeks in advance
Enjoy your meal!