On May 20, 1890, Vincent Van Gogh went to Auvers-sur-Oise, about thirty kilometres north of Paris. Seventy days later and after painting seventy-eight pictures, he committed suicide there on July 29, 1890.
On the occasion of the 125th anniversary of his death, the commune of Auvers-sur-Oise pays tribute to the famous painter through a rich and varied cultural season.
Going to Auvers-sur-Oise is a bit like strolling through an open-air museum. Van Gogh was not the only painter to stay there, other famous artists such as Pissaro, Cézanne or even Douanier Rousseau have also taken up residence there. Proud of this artistic heritage, the town seeks to preserve the landscapes immortalized by these painters and offers passers-by a walk punctuated by some thirty panels allowing them to compare the masterpieces to the landscapes represented.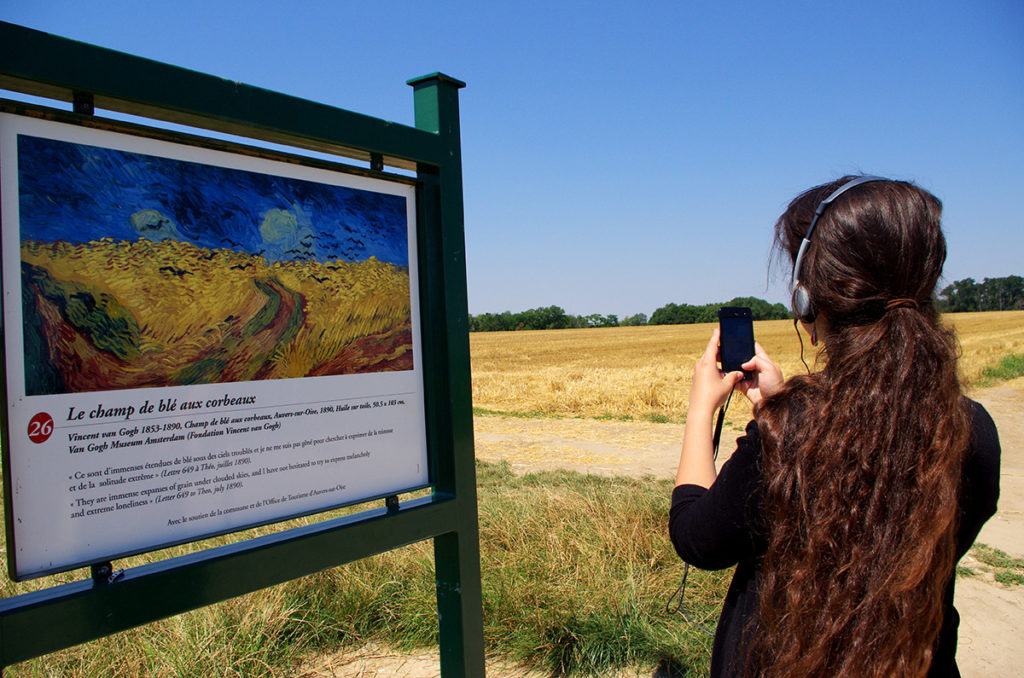 Beyond this route, Auvers-sur-Oise allows us to plunge into the last months of Van Gogh's life. Indeed, Van Gogh goes there after a period of mental instability to find calm. At the request of his brother Theo, Doctor Gachet, a great art lover, agrees to take care of the painter. Thanks to his care, Van Gogh will paint in Auvers some of his most famous paintings such as Wheat Field with Crows, the Portrait of Dr. Gachet or The Church of Auvers. However, on 27 July 1890, Van Gogh went to a field and shot himself in the abdomen. In spite of his injuries, he managed to return to the Ravoux hostel where he was staying. He died there two days later alongside his brother.
Sunday evening he went to the countryside of Auvers, he put his easel against a millstone and went to shoot himself behind the castle. Under the violence of the shock (the bullet had passed under the heart) he fell, but he got up, and consecutively three times, to return to the inn where he lived (Ravoux, place de la Mairie) without saying anything to anyone about his illness. Finally on Monday evening he expired by smoking his pipe, which he had not wanted to leave, and explaining that his suicide was absolutely calculated and wanted in all lucidity. A rather characteristic fact that I have been told about his will to disappear is: "It's to be done again then" when Dr. Gachet told him that he still hoped to save him, but it was unfortunately no longer possible…
Excerpt from the letter dated August 2, 1890 from the painter Émile Bernard to the art critic Albert Aurier
This year more than ever, on the 125th anniversary of Van Gogh's death, a number of places are a must for any visit to Auvers.
Doctor Gachet's house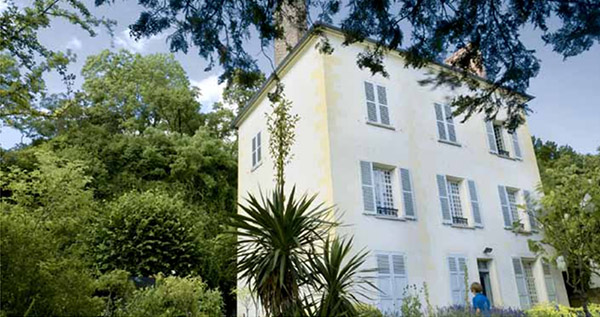 Doctor Gachet was not only a simple doctor, he was also a painter, engraver and art lover. Close to Cézanne and Pissaro, the attic of the house still bears the traces of intense artistic activity. Doctor Gachet will be one of the great companions of Van Gogh's last months, who will immortalize him in three portraits.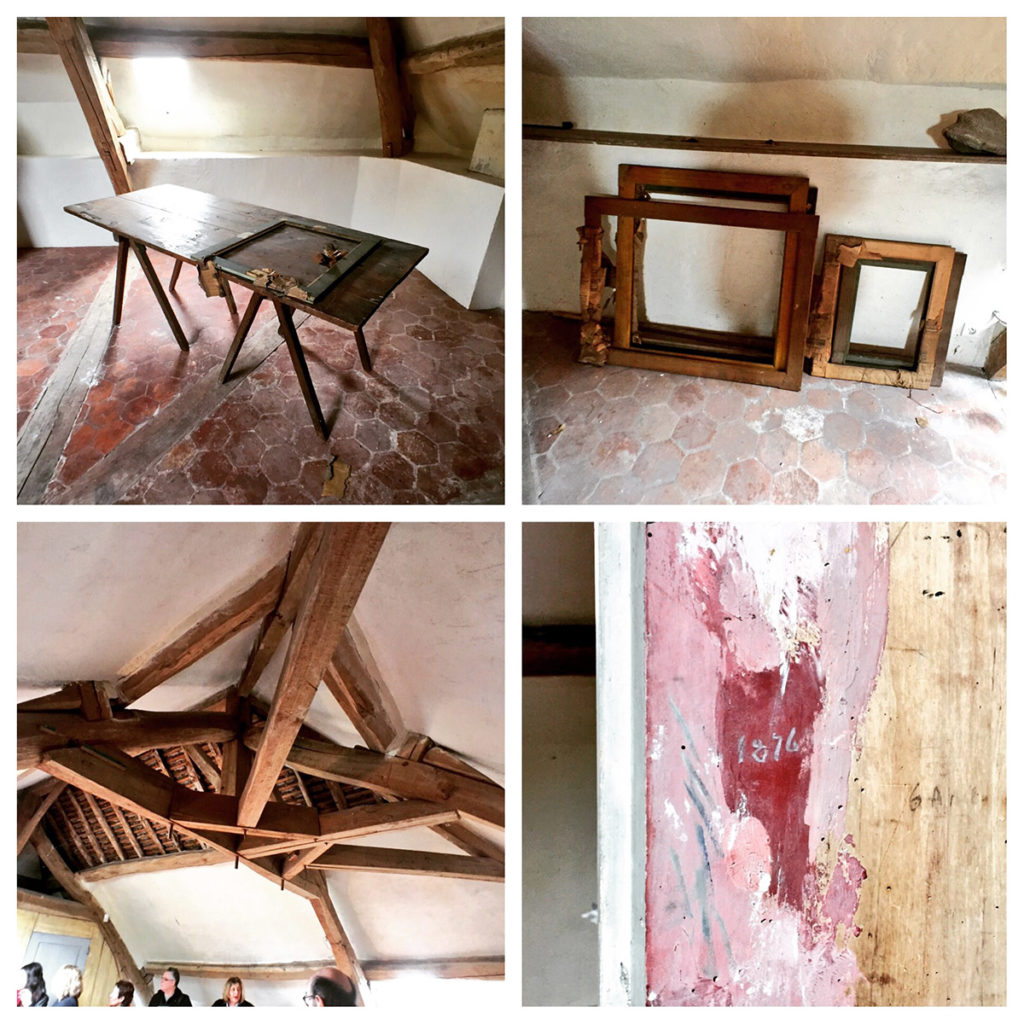 "A certain look at Van Gogh" at the Daubigny Museum…
Van Gogh's life has inspired many filmmakers far beyond our borders. The exhibition presented until September 20, 2015 at the Musée Daubigny offered a crossover look at the perception of three filmmakers around Van Gogh: Minnelli, Kurosawa, Pialat. The opportunity to discover Van Gogh's work in an original mise en abîme through film excerpts, posters, photos and memories of filming.
"Van Gogh, he's a guy, he's on the platform at the station, he's taking the train to Auvers. He's got a hundred paintings to paint, three months to live, his name is Van Gogh and he doesn't give a damn. »
– Maurice Pialat
The Auberge Ravoux
The highlight of the visit probably remains the Ravoux hostel where Van Gogh spent his last days. In 37 years, Van Gogh, who travelled a lot, had no less than 38 residences. Only the room he rented in Auvers has remained untouched because it was customary not to rent a room to a suicide victim.
Since 1986 the history of this hostel has also become that of an enthusiast. Victim of a serious accident in front of the hostel, Dominique-Charles Janssens took advantage of his convalescence to immerse himself in the life of Van Gogh. Taken with passion by the painter, he decides to leave his job and buys the hostel with one objective: to fulfil "one day or another" Van Gogh's wish by exhibiting some of his paintings in the hostel. For the time being, the room is empty, without staging, and the visitor is asked to "furnish the room with his own souvenirs". A touching place and a must for any visit to Auvers.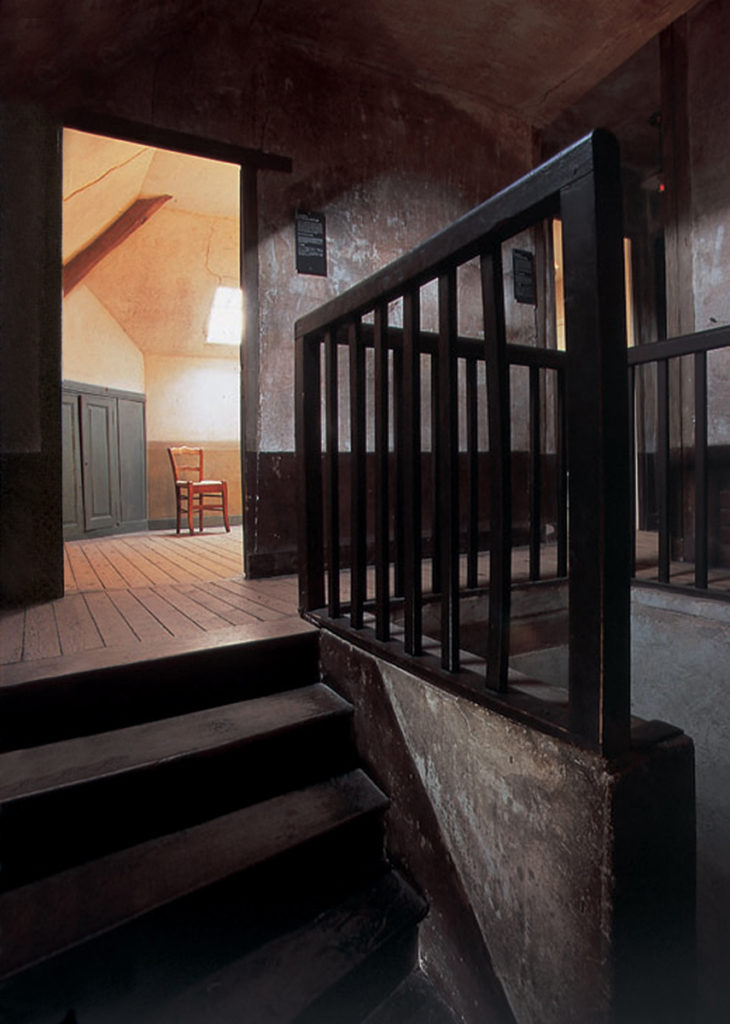 The cemetery of Auvers
It would be a pity to go to Auvers without stopping at Van Gogh's grave. His brother, Theo, died six months after him in the Netherlands. In 1914, his wife Johanna had his remains transferred to Vincent's side.
The two brothers lie side by side under an ivy from the house of Doctor Gachet.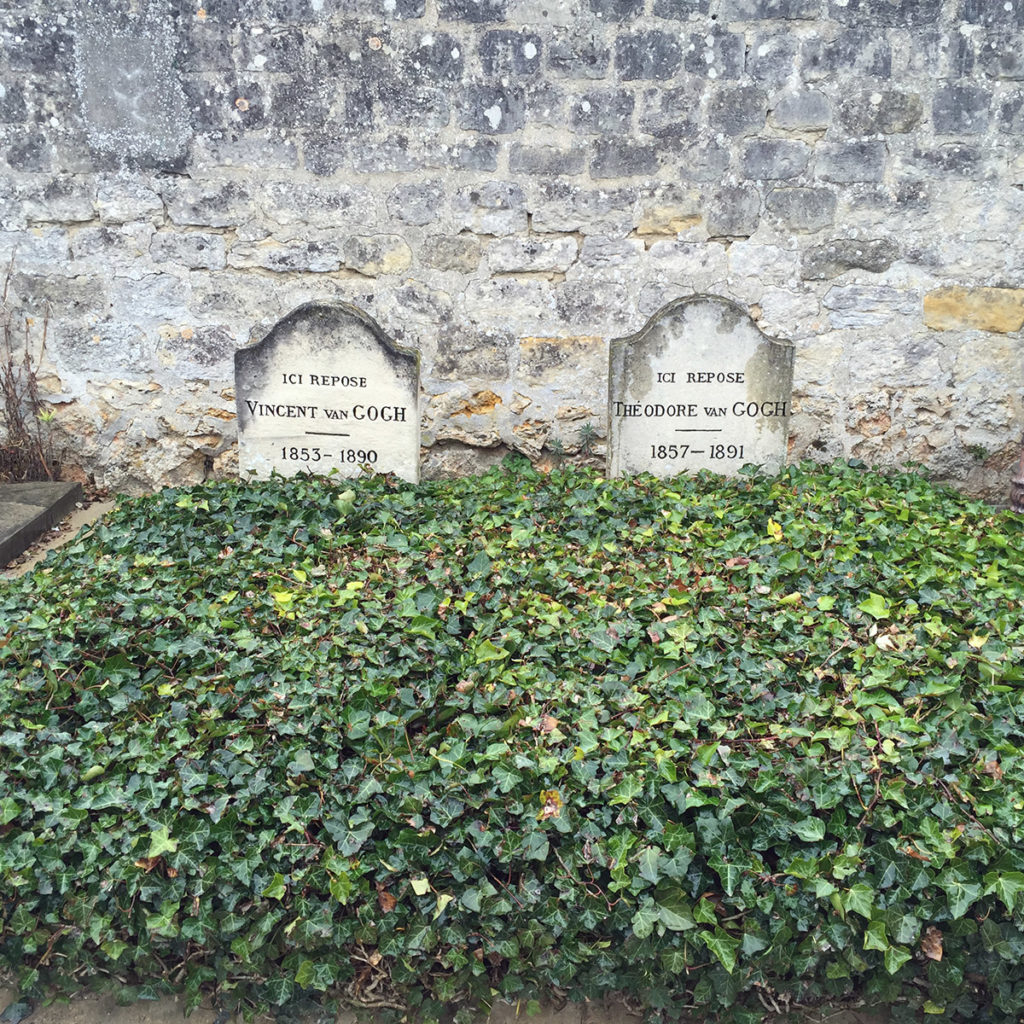 "People need to know that he was a great Artist, which often goes hand in hand with being a great Man. In time, he will be recognized and many will regret that he left so soon."
Theo Van Gogh, letter to his sister Lies, Paris – August 5, 1890
For more information: http://surlespasdevangogh.eu/