Internationally acclaimed, cognac is the pride of the French Charente region! Did you know that the know-how involved in its production is so rigorous that it is now listed as part of France's intangible cultural heritage?
So how is cognac created? What are its specific characteristics? Maison Hennessy organizes guided tours to unlock the secrets of this very special eau-de-vie , including "MOBILIS", an immersive virtual reality experience.
Let's discover Maison Hennessy, the world's largest cognac producer.
Cognac: a town before brandy
If the word "cognac" conjures up images of brandy, Cognac is first and foremost a town whose history is not solely linked to the famous beverage.
Indeed, the town grew considerably from the Middle Ages onwards, thanks to the salt trade. Situated on the banks of the Charente, Cognac was a major salt port from the 10th century onwards, ensuring the city's prosperity for 5 centuries.
By the 13th century, Cognac had become prosperous and protected itself by building a wall around the town, of which the impressive 15th-century Porte Saint-Jacques is one of the remains. Cognac became a powerful city, and on September 12, 1494, François I was born.
It wasn't until the 18th century that the brandy trade really took off. The cognac trade flourished to such an extent that the town underwent a profound transformation: its size multiplied by 6 in the 19th century, and its population grew from 3 to 18,000 in just 70 years! Even today, it remains a flourishing town.

---
The art of cognac-making
Contrary to popular belief, cognac is more than just an eau-de-vie: its creation requires a great deal of know-how and technical skill.
 Although this article focuses on cognac, and is in no way intended to encourage its consumption, it is important to remember that alcohol abuse is dangerous to health, and should be consumed in moderation.
From grape to brandy
Creating cognac takes time, lots of time! It all starts with ugni-blanc: a grape variety with very large bunches that produces a wine low in alcohol but rich in acidity. These characteristics don't make it a great table wine, but it is a perfect candidate for making eaux-de-vie. Indeed, the acidity preserves the wine until distillation, which can take place 6 to 7 months after the harvest.
The wine then undergoes double distillation in copper Charentais stills. It takes 9 liters of wine to obtain just 1 liter of eau-de-vie!
  A very specific production zone
Not just any region can produce cognac. The vines have to be located in an appellation contrôlée zone set by decree since 1909! This zone, which stretches from the Île de Ré to the Dordogne, covers 78,000 hectares of vineyards and is made up of six crus with different characteristics
Grande Champagne, which produces the finest eaux-de-vie;
Petite Champagne, whose eaux-de-vie are of great finesse;
Borderies, whose eaux-de-vie age more rapidly ;
Fine woods, which account for 40% of the vineyard and produce more robust eaux-de-vie ;
Good woods, whose soil is less rich in limestone and produces eaux-de-vie of slightly lower quality;
Ordinary woods, marked by a maritime influence.
The long journey of aging
This highly aromatic eau-de-vie is stored in barrels made from French oak, which are then cut into planks and left outdoors for three years to wash and concentrate the wood's aromas. At Hennessy alone, 36,000 new barrels are needed each year, mobilizing 10 coopers and several apprentices throughout the year.

Eaux-de-vie age from two years to several decades. This slow maturation allows the eaux-de-vie to develop its aromas and color.
 Did you know?
The Hennessy cellars preserve 500,000 eaux-de-vie, the largest library of eaux-de-vie in the world!

Every day, the master blender and his team taste several eaux-de-vie to determine their ageing potential. The most exceptional will be stored in the "paradise", an area in each winery where the most remarkable barrels are preserved.
When the master blender judges that an eau-de-vie has reached maturity, it is placed in a dame-jeanne, a large glass decanter, to halt the aging process. Unlike wine, which continues to improve in the bottle, eau-de-vie can only be aged in a barrel.

From brandy to cognac
At this stage, cognac doesn't quite exist yet, because a cognac is a blend of eaux-de-vie. To produce a cognac, the master blender brings together several eaux-de-vie to create a "coupe", a first blend. These "coupes" can then be blended several times to create a cognac.

A cognac is often composed of dozens of eaux-de-vie, and the most elaborate can contain hundreds!
 How do you determine the age of a cognac?
It's easy to determine the age of a cognac by looking at the label:
VS (Very Special): means that the cognac is made from eaux-de-vie aged at least 2 years.
VSOP (Very Special Old Pale): at least 4 years old
XO (Extra Old) : at least 10 years
XXO (Extra Extra Old) : at least 14 years old
These ages are minimums. In Hennessy's XO cognac, for example, eaux-de-vie are on average between 12 and 35 years old.
Creating old with new

If you go into a cognac store, you'll no doubt notice that the vast majority of bottles have no vintage (no year), and for good reason: as cognac is a blend of several eaux-de-vie, it generally contains eaux-de-vie from different years.
In 1870, Emile Fillioux created the first XO cognac for Hennessy. Since then, the master blender has endeavored to reproduce, year after year, a cognac that tastes just like the one made in 1870, but using new eaux-de-vie – a real challenge!
 The Fillioux family: 8 generations of master assemblers
At the beginning of the 19th century, cooper Jean Fillioux set out to understand how eaux-de-vie aged when transported in barrels, a question he passed on to his son and which remained in the family. For 8 generations, the Fillioux family have been Hennessy's Master Blenders, constantly striving to improve the House's cognacs.
---
Hennessy tours in Cognac
If you would like to find out more about how cognac is made and visit the cellars, Hennessy opens its doors to you and offers you several experiences:
Immersive initiation
For a first approach, spend 2 hours discovering the House's know-how. After embarking on a short crossing of the Charente river, you'll discover the cognac-making process in an immersive tour.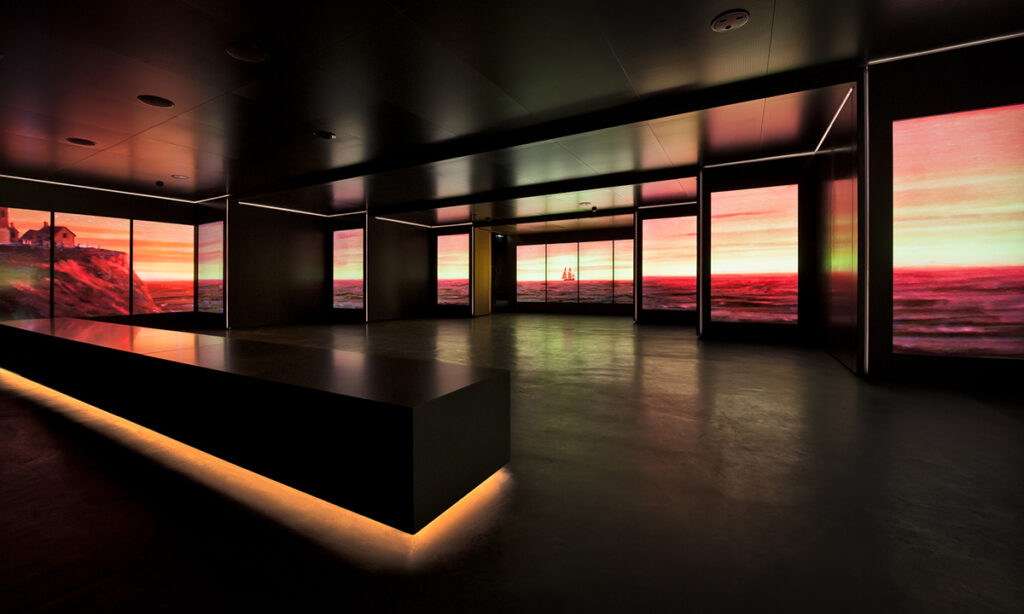 The initiation continues with MOBILIS, a dive into the world of cognac in virtual reality, created by artists Olivier Kuntzel and Florence Deygas based on sketches by the company's founder, Richard Hennesy. This visual, sound and sensory creation brings the latest technological innovations to a hand-crafted creation. Thanks to surround sound, state-of-the-art VR headsets and skilful materialization of space, we stroll through a dreamlike world.

You will then enter an ageing cellar before tasting two cognacs from the House.

This 2-hour tour costs just €29 per person, and includes the boat trip, cellar tour, immersive experience and tasting.
 Where does the name "Hennessy" come from?
Hennessy owes its name to its founder, Richard Hennessy, an officer of Irish origin born in 1724. After serving King Louis XV, he settled in Charente in the mid-18th century and created the cognac company to which he gave his name.
Today, Hennessy is one of the great houses of the LVMH group: Louis Vuitton Moët Hennessy.
Hennessy Exception
If you want to go even further, you can take a private tour and enter the Chai du Fondateur, one of the Maison's historic buildings, usually closed to the public, where the rarest eaux-de-vie are kept.


From vineyard to cognac
If you'd like to fully explore the different stages of cognac production, this exceptional, tailor-made tour will take you through the vineyards, the distillery and the "Paradis" cellar, where old cognacs – the memory of the House – are preserved.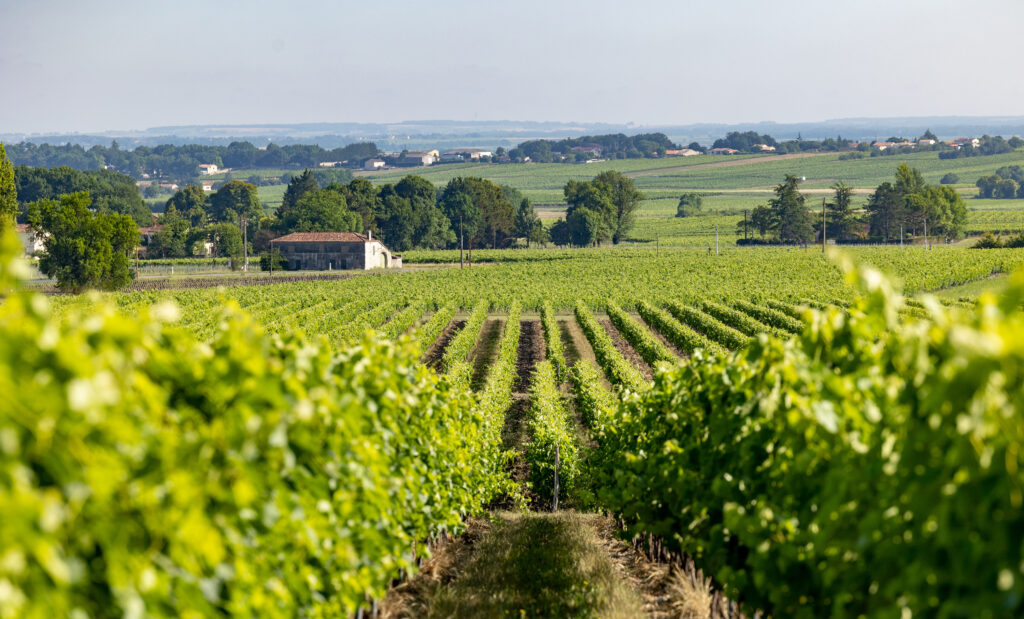 And also…
Other tours include a mixology discovery workshop and a cocktail masterclass to learn how to master the art of the shaker.
More bucolic, the Rendez-vous in the vineyard tour takes you to the heart of Grande Champagne by electric bike, with the option of a picnic prepared by Michelin-starred chef Thierry Verrat.

---
Stay in Cognac
Cognac in short

How do I get there? From Paris, you can take the TGV to Angoulême (2h30). It then takes about 40 minutes by cab or TER to Cognac.
When should you go? Ideally in fine weather (April to October), to discover the city in a warmer setting.
How do I get around? Cognac is a town on a human scale, with a 30-minute walk. To explore the surrounding area, a network of buses is at your disposal.
What to do in Cognac?
In addition to the Hennessy tours mentioned above, take the time to stroll through the charming town center, with its unusual houses, cobbled streets and Château de Cognac.


Good addresses in Cognac
There's a wide range of accommodation in Cognac, with gites, lodges and hotels in all price ranges. Enter the dates of your stay below to see the available accommodations:
For a 100% relaxing stay, the Hôtel Chais Monnet is a little gem. As its name suggests, it is housed in a former wine storehouse. Inside: superb rooms, a bistronomic brasserie, a Michelin-starred restaurant and a spa. In short, everything you need to have a (very!) good time.


As far as bars and restaurants are concerned, I recommend the Poulpette restaurant, which offers refined, modern and tasty cuisine, and the Luciole bar, ideal for enjoying a cognac-based cocktail in a cosy setting!
Around Cognac
To extend your stay, you can explore the surrounding area: Angoulême and its historic heritage; Royan and its 50s architecture; or Bordeaux with its museums, monuments and, of course, the Cité du Vin.
Enjoy your stay!
---
This article was produced in collaboration with Hennessy.
Thanks to all the people I met during my report for their warm welcome and fascinating explanations.