In Bordeaux, land of vineyards, it is difficult to miss wine. So to understand its culture, history and know-how, the must-see visit is the Cité du Vin!
Opened in 2016, this young establishment is not a museum like the others. On the one hand, its museography is completely interactive and modern; on the other hand, its numerous activities (tasting workshops, cellar, shop, temporary exhibitions, conferences…) make it a real place of life for tourists as well as for the inhabitants of Bordeaux who can come and return while enjoying a different visit each time. Here is an overview of what awaits you in this city dedicated to the "nectar of the gods"…
The Cité du Vin in brief
How to get there? From Bordeaux train station, it only takes 20 minutes by taking tram C or D to the "Quinconces" station, then change to tram B which will drop you off at the foot of the Cité. 3 € for a return trip
Who is it for? For everyone! Even children can come along, especially if they follow the young people's route devised by the Cité. It's also a place to meet up with friends or colleagues thanks to the restaurant on the 7th floor with a terrace offering a breathtaking view of Bordeaux, for an afterwork or to share a wine-tasting workshop.
Visit the Cité du Vin to understand wine culture
Just because it is located in Bordeaux does not mean that the Cité du Vin is all about local wines! On the contrary: the idea is to present the culture of wine in the broadest sense and to evoke the wines of the world.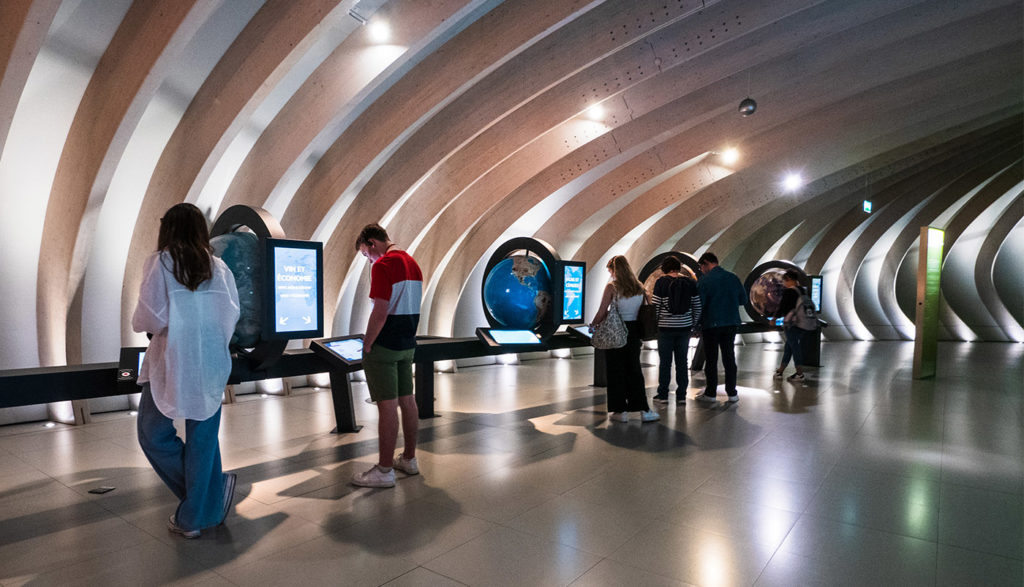 Equipped with an audioguide, a true companion of the visit that you can activate as soon as you approach an interactive zone, you are invited to explore 19 thematic modules. It's up to you to build your visit by going to the modules that interest you: if you want to take advantage of all the content, you'll need about 10 hours to visit!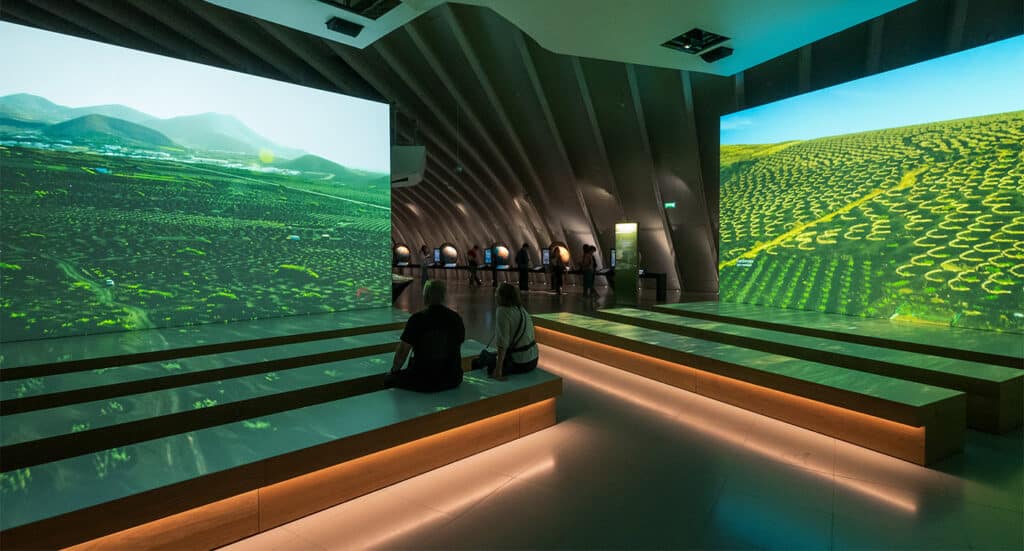 You will discover how the different types of wine are made, which wine-producing regions in the world are involved, the six major wine families and the evolution of the wine trade over the centuries…
A visit that appeals to all your senses
During your visit, you will be both actor and spectator! In addition to "traditional" video and audio content, you will also be invited to smell several odours found in wine and you will quickly realise that we are not all equal when it comes to smelling.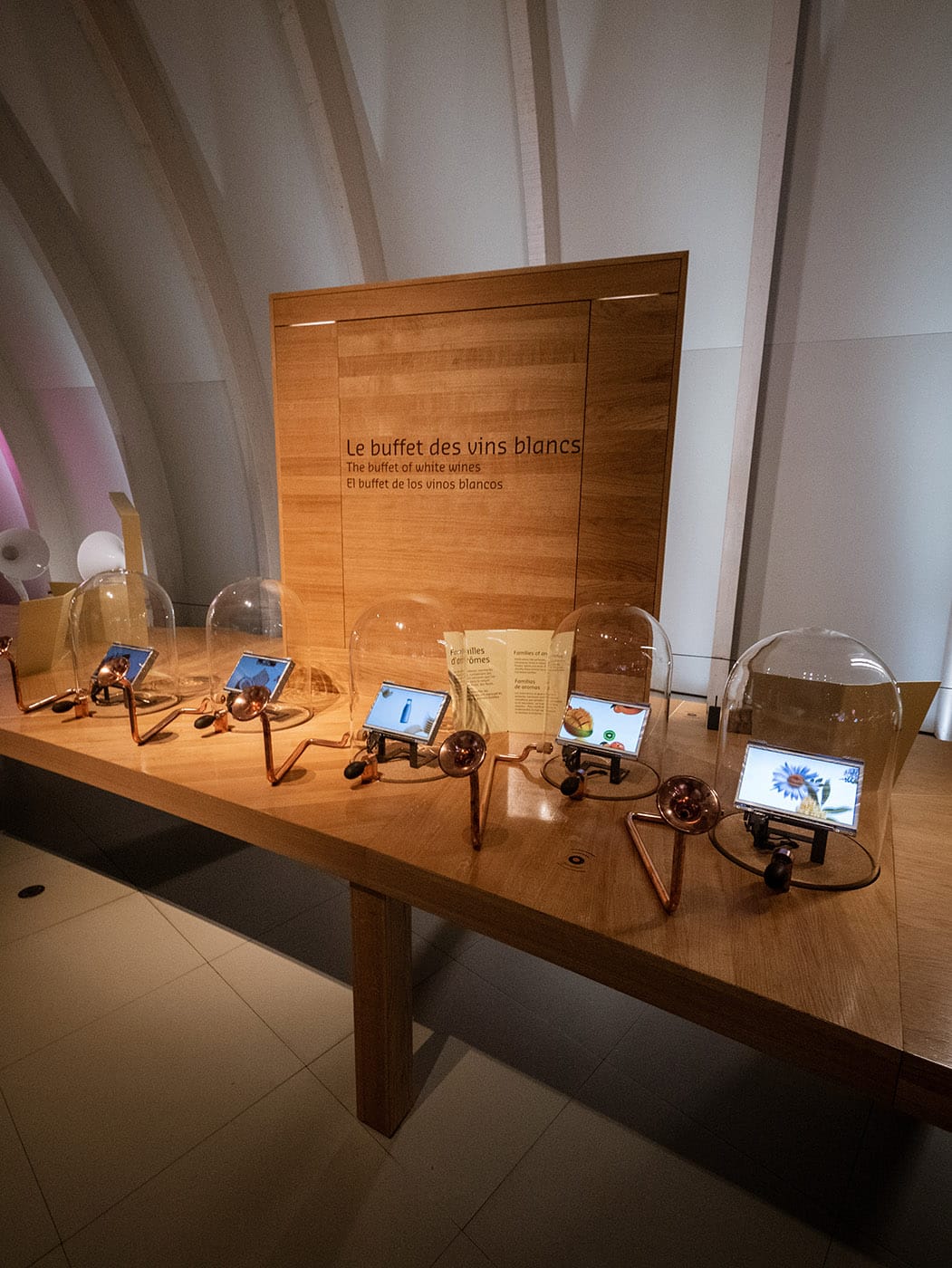 You will also be able to sit at tables where specialists such as the starred chef Hélène Darroze will be waiting to talk to you about the history of wine. At the end of the tour, you will even be offered a one-on-one meeting with experts (oenologists, doctors, winegrowers, bloggers, etc.) who will explain to you how to buy wine, how to make a food/wine pairing or even what impact wine has on our health.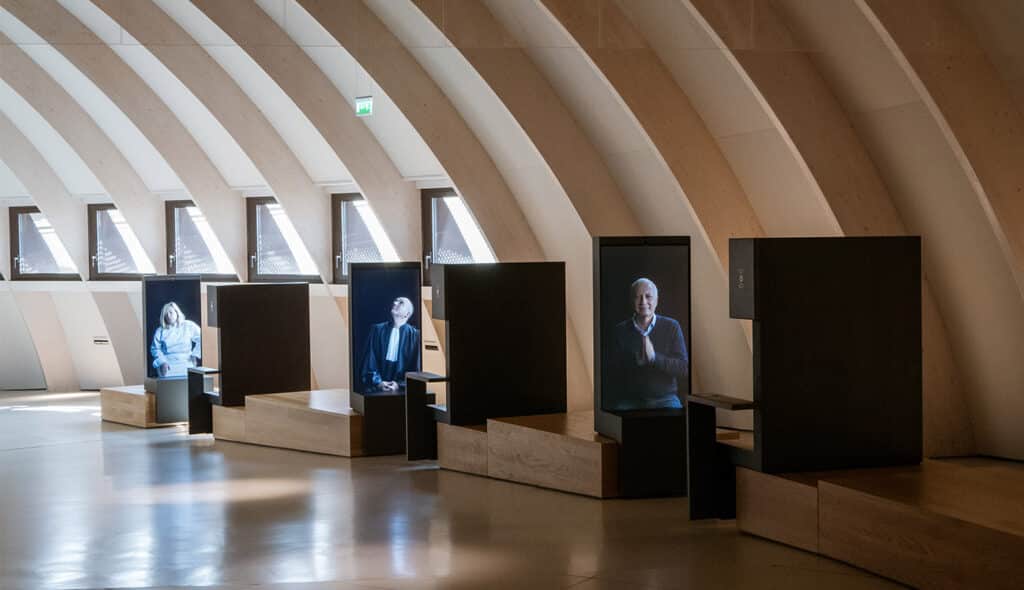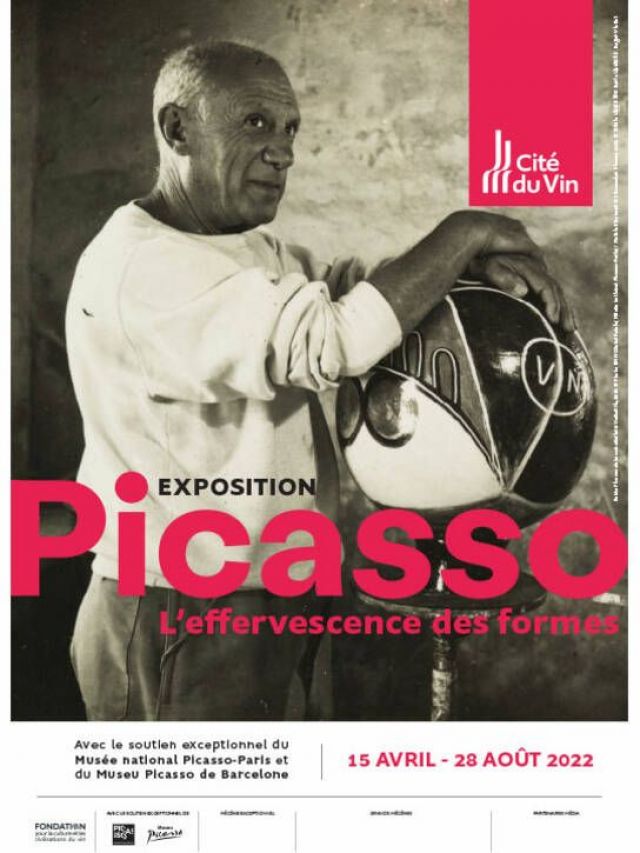 Until 28 August 2022: discover the exhibition Picasso, the effervescence of forms
This temporary exhibition focuses on the place of wine in Picasso's work, but also beyond, since works by several other artists (Leonetto Cappiello, Guillaume Apollinaire, Juan Gris, Max Ernst, André Breton, etc.) are displayed alongside the Catalan artist's creations, giving them a different perspective.
Your ticket also gives you access to the Belvedere on the top floor of the Cité. Up there, you can enjoy a glass of organic grape juice or wine (included in your ticket) from a selection of the day's wines, while contemplating the panoramic view over Bordeaux.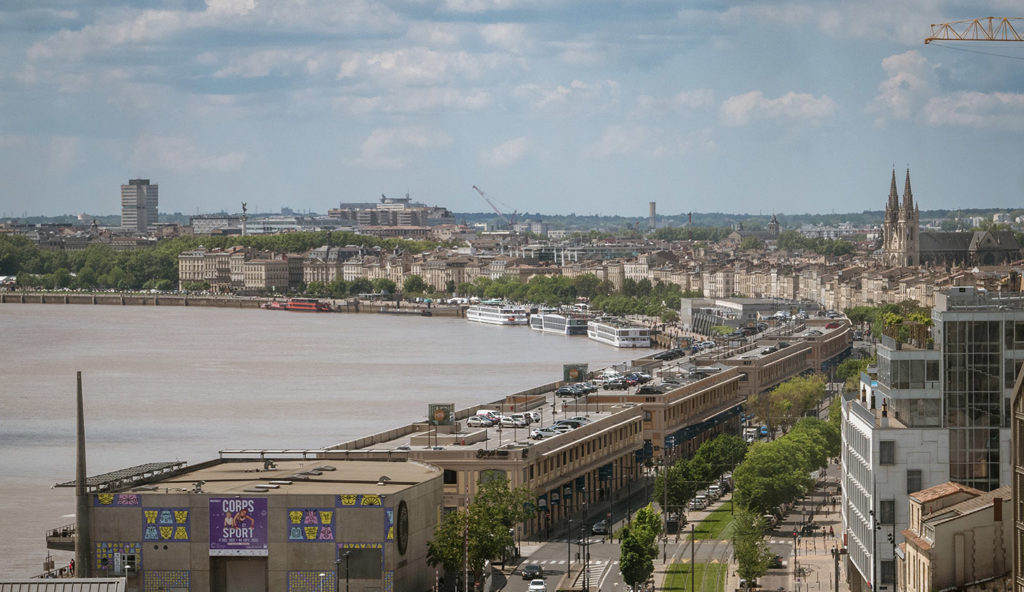 Coming to the Cité du Vin and back…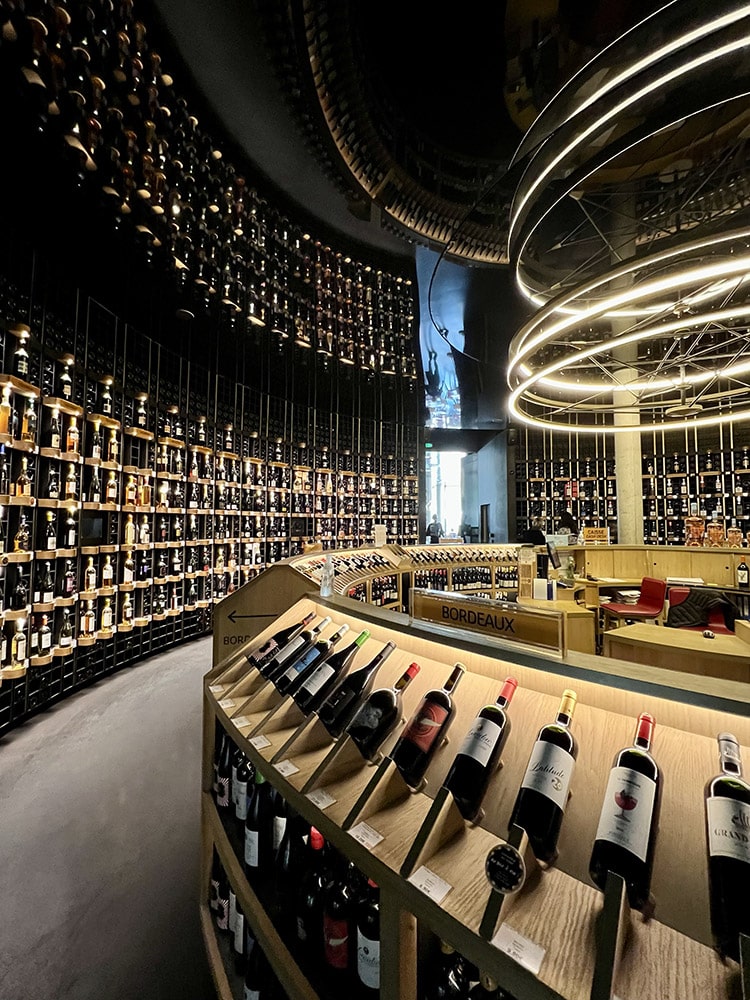 The Cité du Vin is not just about the permanent tour. You will find a snack bar with a terrace as well as a panoramic restaurant where you can have lunch or dinner with friends.
Regularly, conferences, masterclasses or screenings are organised and every Thursday at 6.30 pm, afterwork workshops are offered to teach you how to taste wines.
The Cité du Vin also has an open-access shop with a selection of wine-related products, as well as a cellar with the largest number of foreign wine references in France. Useful if you want to surprise your loved ones with original bottles or gifts that are out of the ordinary!
A place of culture but also of pleasure, the Cité du Vin is to be enjoyed without moderation, so don't hesitate to go and discover it if you are passing through Bordeaux!
---
Useful informations
Did you like this article? Pin it on Pinterest!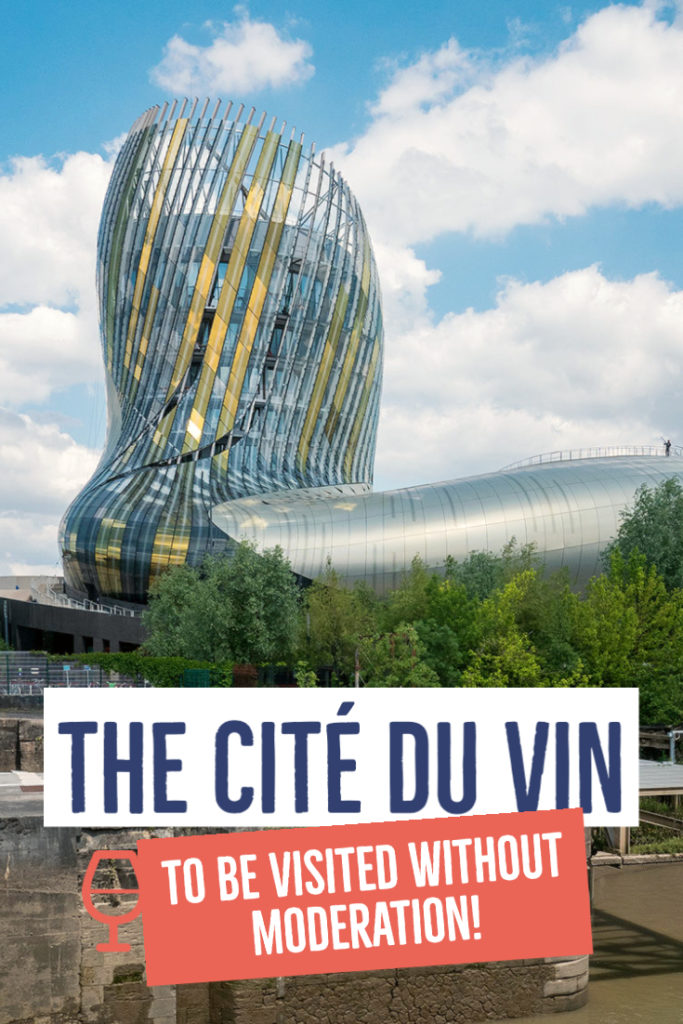 ---
This article was produced as part of a partnership with the Cité du Vin.