Ludwig Van Beethoven is a composer of genius, a universally known artist. The "pom pom pom" of his 5th symphony is recognizable among all, his compositions are used in the greatest films… In short: it is impossible to miss his melodies.
If his music has accompanied the life of men for two centuries, few of us know his life. So here are 10 anecdotes about this composer like no other!
And if you wish to better understand his music, La Seine Musicale of Boulogne Billancourt proposes you a concert-discovery on Saturday, January 18, 2022 at 6 pm. More information at the end of the article.
His date of birth is not known
Beethoven's date of birth is not precisely known. Only the date of his baptism is known with certainty, December 17, 1770. In the 18th century, infant mortality was so high that baptisms often took place only one or two days after birth. It is therefore assumed that Beethoven was born on December 15 or 16.
Beethoven's childhood was not an easy one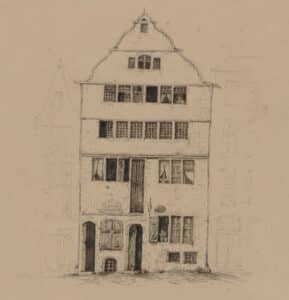 Ludwig van Beethoven was born in the Rhineland in a modest family but one that loved music. His grandfather was a good musician and his father, Johann van Beethoven, was a tenor at the Elector's Court. His father, however, had a reputation for being brutal, alcoholic and mediocre in his musical practice.
Johann realized early on that his son had a gift for music and wanted to turn him into a new Mozart. As a child, Mozart had been performed all over Europe and had been successful in concert after concert. Ludwig learns to play the piano at an early age, but his father's violent and authoritarian education does not produce the expected miracle.
At only 11 years old, Ludwig had to stop school and became the breadwinner of the family at the age of 14, while his father was unable to provide for the household.
An pedagogical concert to decrypt his music
To better understand Beethoven's work, La Seine Musicale invites you to a 1 hour and 15 minute concert on Saturday, January 15th at 6pm, where you will learn to decipher his music, with excerpts.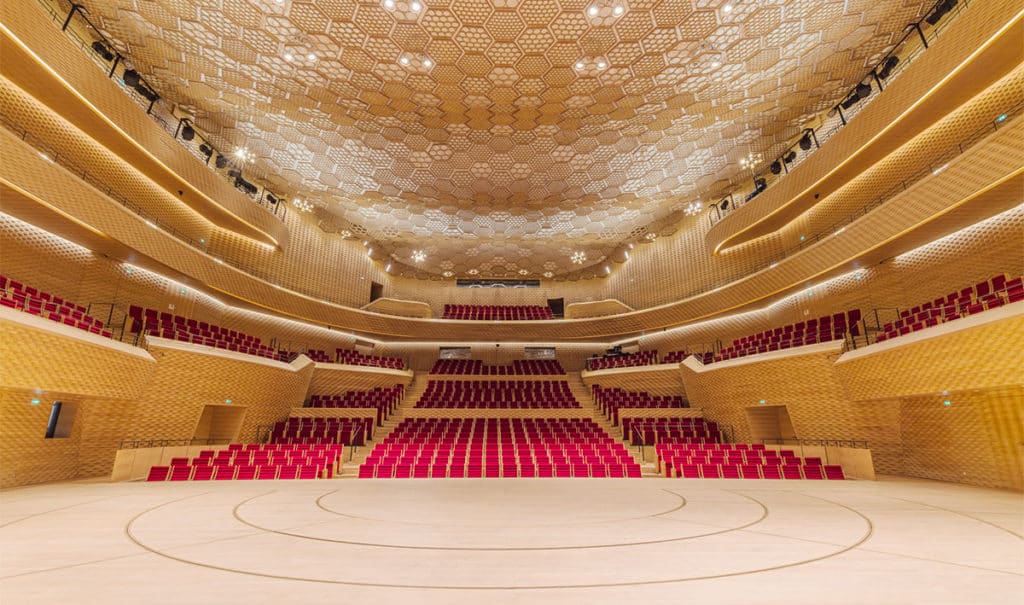 His father rejuvenated him
Ludwig's first public performance took place on March 26, 1778, in Cologne. He was then 7 and a half years old, but to impress the audience even more, his father made him believe that he was only 6 years old. Beethoven would have thought for a long time that he was younger than he really was!

He was nicknamed "The Spaniard"
Beethoven was nicknamed "The Spaniard" because he had dark skin and dark hair. A physical particularity that would emanate from a hemochromatosis.
He was not gifted for finances
Having had to stop school at a very young age, Beethoven knew how to subtract and add but had not learned to divide or multiply. This shortcoming was a lifelong fault and prevented him from managing his finances well. In 1801, he described himself as "an incompetent businessman and bad at calculating"!
He was a brilliant improviser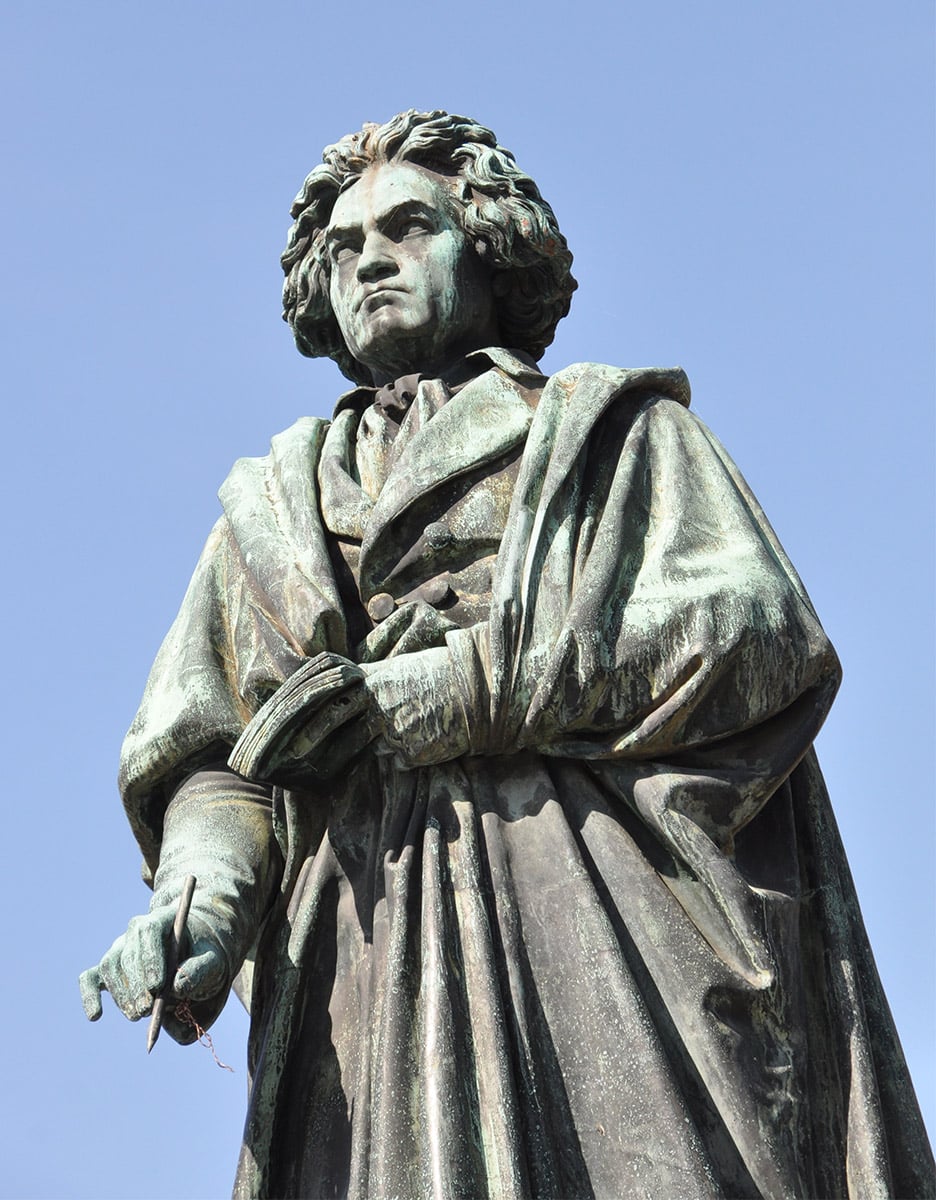 While in Vienna, Beethoven regularly participated in improvisation contests organized by aristocrats. Noblemen supported pianists who competed with melodies. A discipline in which Beethoven particularly excelled.
In 1787, he met Mozart and improvised a composition. Impressed by his talent, the Master would have confided to his friends "Pay attention to this one, he will be the talk of the world".
Beethoven never married but was a great romantic
Although he never married, Beethoven often fell in love with women who, most of the time, were already in a relationship. Some of his most beautiful compositions were dedicated to women.
The Moonlight Sonata was written for Giulietta Guicciardi, and the Piano Sonata No. 24 for Therese von Brunsvik.


Élise was in fact Thérèse!
One of his famous compositions, the Lettre à Élise, is also a declaration of love. But Elise was in fact Thérèse Malfatti.
Indeed, when the musicologist Ludwig Nohl found the score of the work, its title was almost illegible. Only the last two letters "SE" are still visible. Nohl thought of "Elise" and published the score under the title "For Elise" (Für Elise).
Only no one in Beethoven's entourage was named Elise. It is therefore probable that the title of the work is rather Für Therese, Therese being the name of two women to whom Beethoven was particularly close. One of them, Therese Malfatti, was his companion for two years but refused his proposal of marriage. It is therefore likely that the composition was dedicated to her.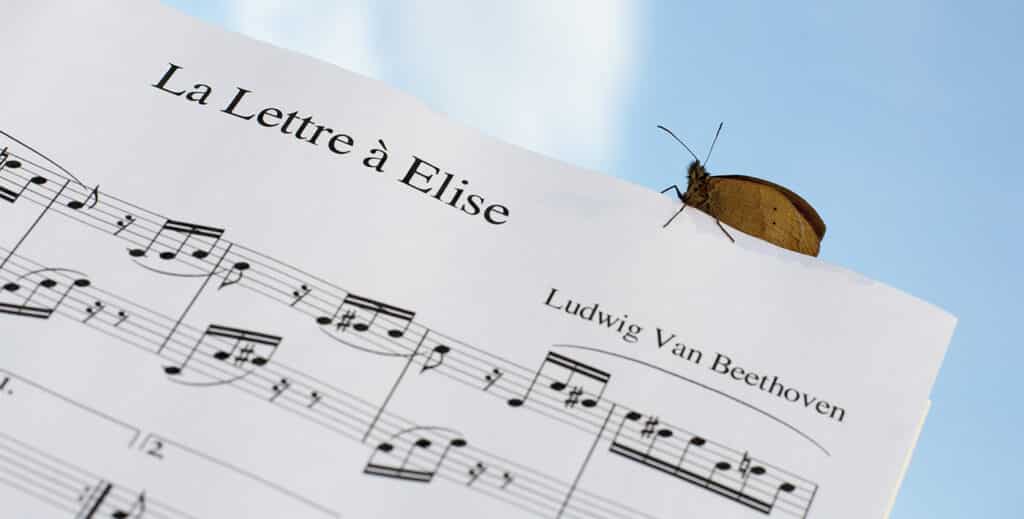 He ended his life deaf
From the age of 25, Beethoven's hearing failed, probably as a result of a childhood illness. At 46, he became completely deaf and was unable to conduct an orchestra.
However, he continued to compose until his death in 1827, at the age of 56. During these ten years, he managed to compose some of the most beautiful works in his repertoire.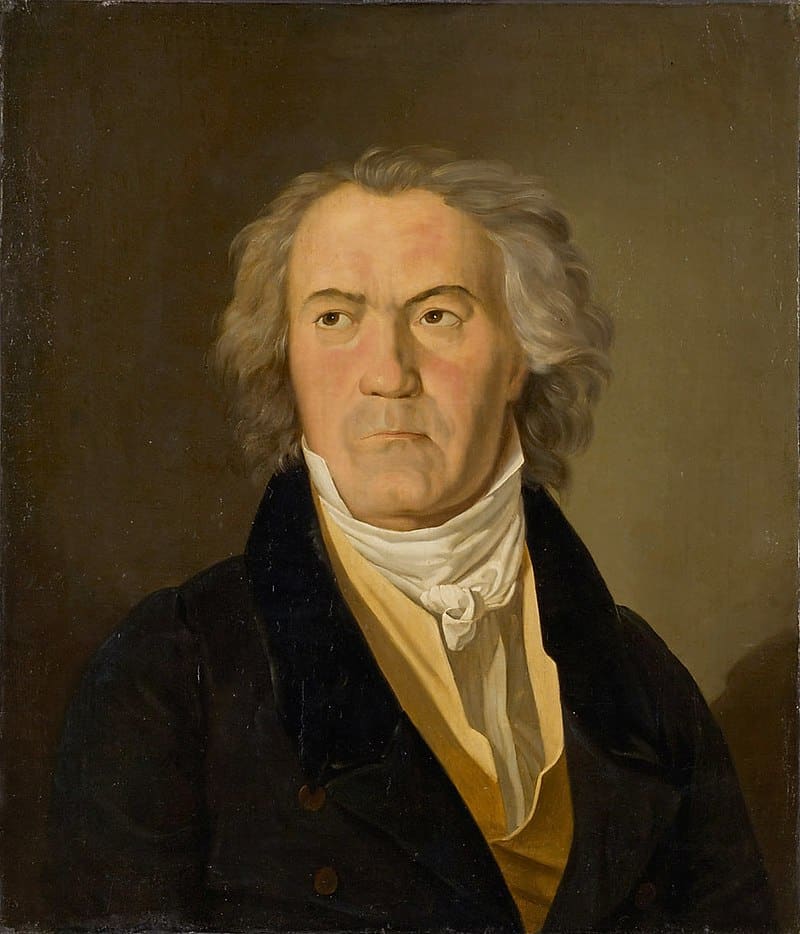 A "Pom Pom Pom" sign of victory
During the Second World War, the BBC announced its clandestine broadcasts (Radio London) with the famous "pom pom pom" of Beethoven's 5th symphony. 3 short strokes and one long stroke (•••-), which in Morse code means the letter "V" for Victory!
---
Discover Beethoven's work in a relaxed concert at La Seine Musicale
To learn more about Beethoven and his work, La Seine Musicale offers you "Do you find it classical?" an uninhibited concert on Saturday, January 15th at 6pm, around the 5th and 6th symphonies.
If you think that classical music is not for you or that it is too uptight a genre, put aside your prejudices and let yourself be carried away by conductor Mathieu Herzorg. For 1 hour and 15 minutes, accompanied by his orchestra Appassionato, he will offer you an educational concert to give you the keys to understanding Beethoven's work, with musical excerpts, and then he will perform the 6th symphony. One of those pieces of music that the Renaissance would have qualified as "painting for the ears".
This appointment proposed at the aperitif time allows you to start the evening well before continuing it with friends or family in one of the restaurants of the Seguin Island.
Also discover the next dates of "Vous trouvez ça classique?" :
You probably know Carmen, "Love is a Bohemian child", I'm sure you already have it in mind! But did you know that this opera caused a scandal in its time? Carmen was a free woman and at the Opera it did not pass… Mathieu Herzog and Appassionato, accompanied by several singers, will make you vibrate in the company of this woman with a deep and sensual voice.
May 21, 2022 : Bach – Glass
One is an 18th century composer, the other is a contemporary composer, living in the United States! So what is the relationship between these two composers? Accompanied by the pianist Vanessa Wagner, Mathieu Herzog will show you the bridges that link the works of these two artists.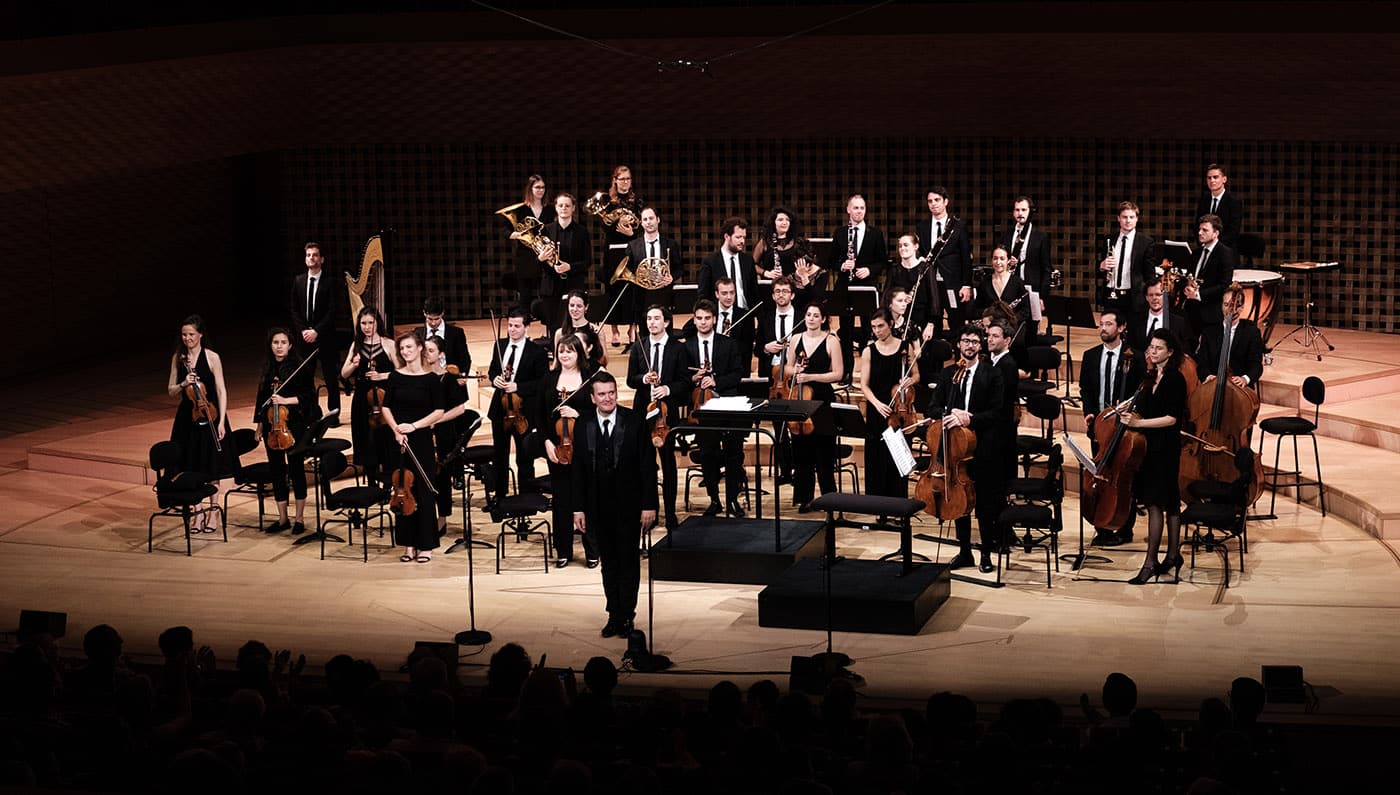 Have a good concert! 🎶
---
Article proposed in partnership with La Seine Musicale