If you have the image of a roborative Polish cuisine with traditional dishes made of soups, potatoes or stuffed cabbage, then the restaurants of Warsaw will undoubtedly make you change your mind! Many restaurants offer a traditional cuisine revisited, lighter and modern.
So where to eat in Warsaw? Here are 6 addresses of excellent restaurants with various styles that will allow you to taste a gourmet and tasty cuisine.
Koszyki Hall, the gastronomic center of Warsaw
Koszyki Market was built in the early 20th century, but since 2016 it has been reborn with a new gastronomic concept. You will find many pubs and restaurants of all kinds that will allow you to choose the cuisine you like most and enjoy it on the tables located in the center of the market. Useful if your friends don't have the same tastes as you!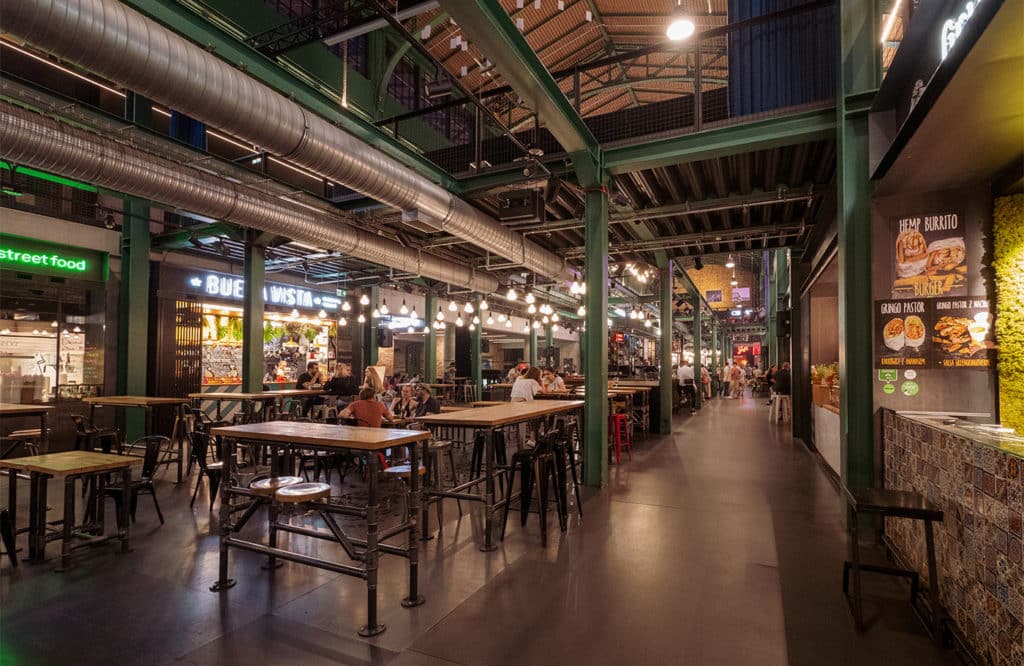 I recommend a stop at the Ćma restaurant where they serve updated Polish dishes with a view of the kitchens. And in the evening, a pianist adds a cozy atmosphere to the room.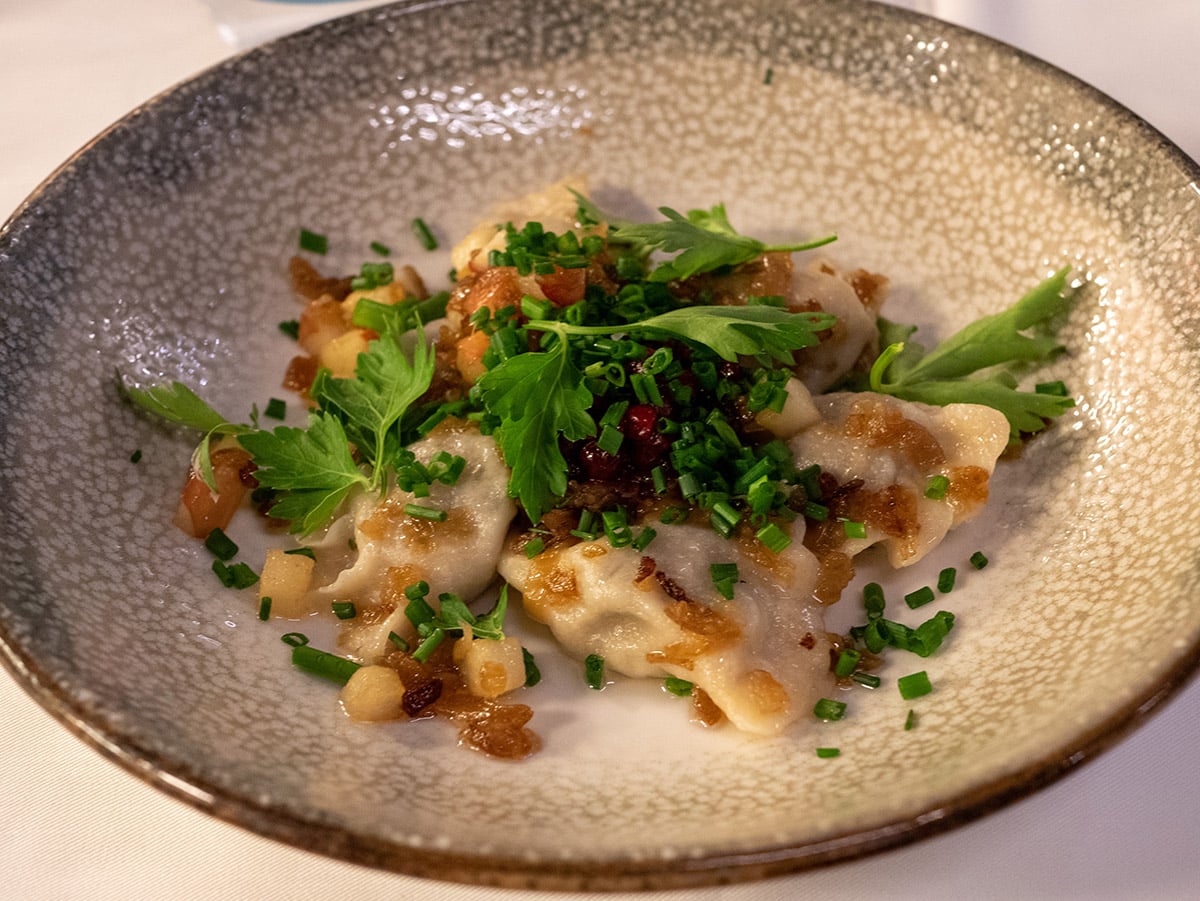 Address: Koszykowa 63
Dock 19, to eat on the banks of the Vistula
The banks of the Vistula, the river that crosses Warsaw, are a great place to walk or cycle. In the evening, they become very lively.
It is in this relaxed atmosphere that Dock 19 welcomes you, with a room with a cosy industrial decoration, but also a pleasant terrace.
In the plates one finds a tasty bistronomic kitchen. The restaurant is also famous for its cocktails, so take a look at the bar menu!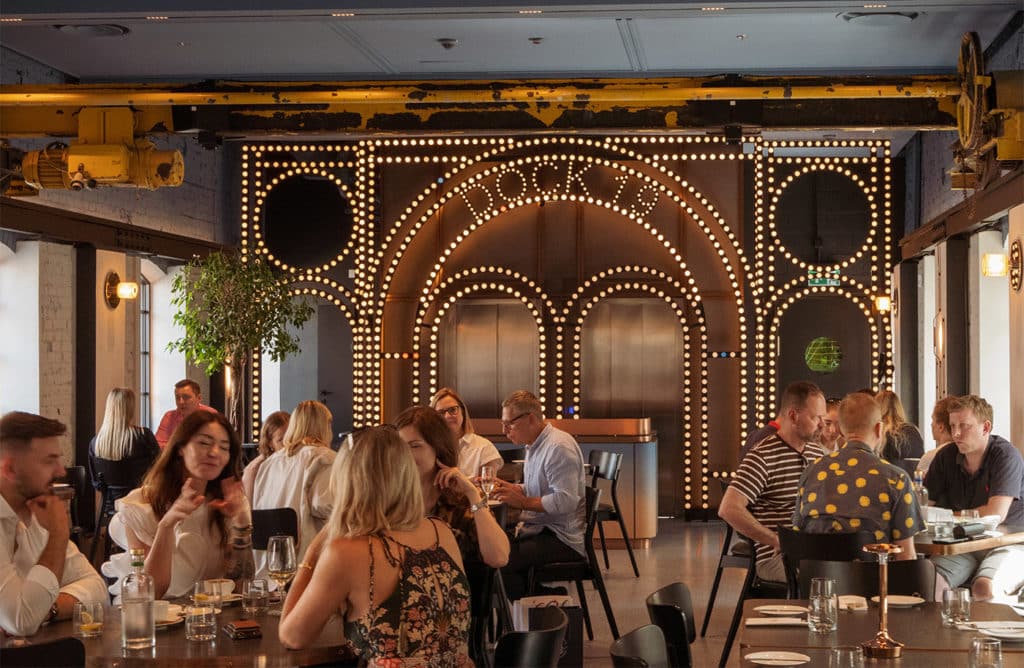 Address: Elektrownia Powiśle, Wybrzeże Kościuszkowskie 43C
Website: https://www.dock19.pl/
Bistro Biobazar, for a lunch in the heart of the market
In the Wola district, not far from the Warsaw Insurection Museum, you'll find the Norblin Factory, a former silver factory that has been converted into commercial and cultural venues. In the middle of this new place of life is the Biobazar, a market where you can find many quality products (cheeses, delicatessen, pastries…). Besides, the main customers are not tourists but locals who come there to do their shopping.
It is in the middle of this market that the Bistro Biobazar welcomes you in a relaxed atmosphere where you will be served seasonal dishes concocted from market products. A perfect place to get away from the touristy addresses and have lunch in the midst of Warsaw's inhabitants.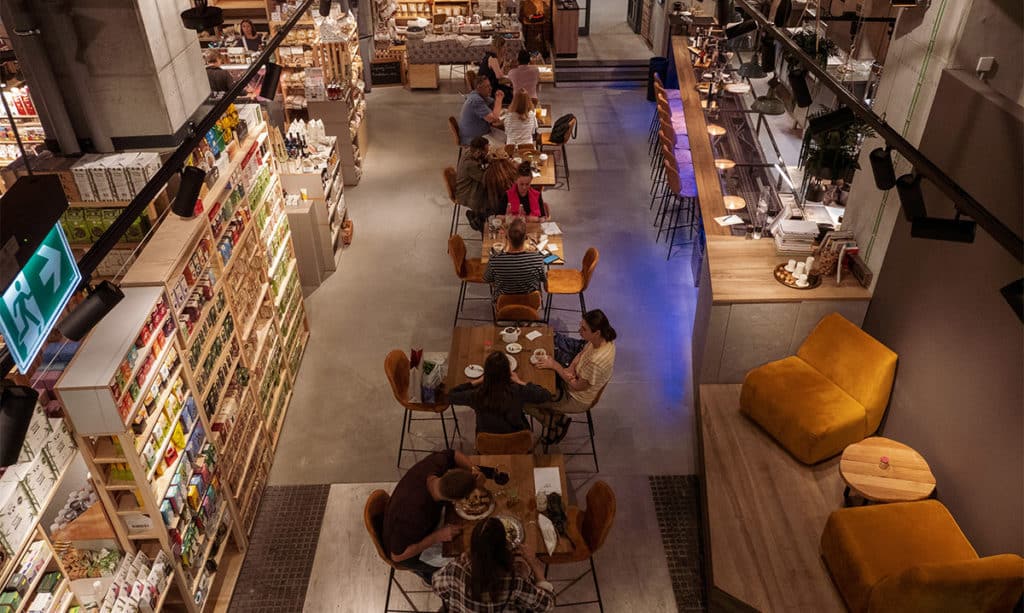 Address: Żelazna 51/53
Ale Wino, for lovers of good food and good wine
You have to search a bit for this address, hidden behind a row of buildings! But the game of hide-and-seek is worth the candle… In this restaurant, a little secret but nevertheless well known by the Warsawians, you can find young working people as well as families… and animals because the restaurant is pet friendly!
If in the room the atmosphere is relaxed, in the plates we play in the big league. The dishes are marvelous and I would like to go back there, just to taste again the Tuna, kohlrabi and black sesame which made me melt!
As far as prices are concerned, it's more expensive than most other restaurants (it's close to Parisian prices) but it's largely justified by the quality of the dishes.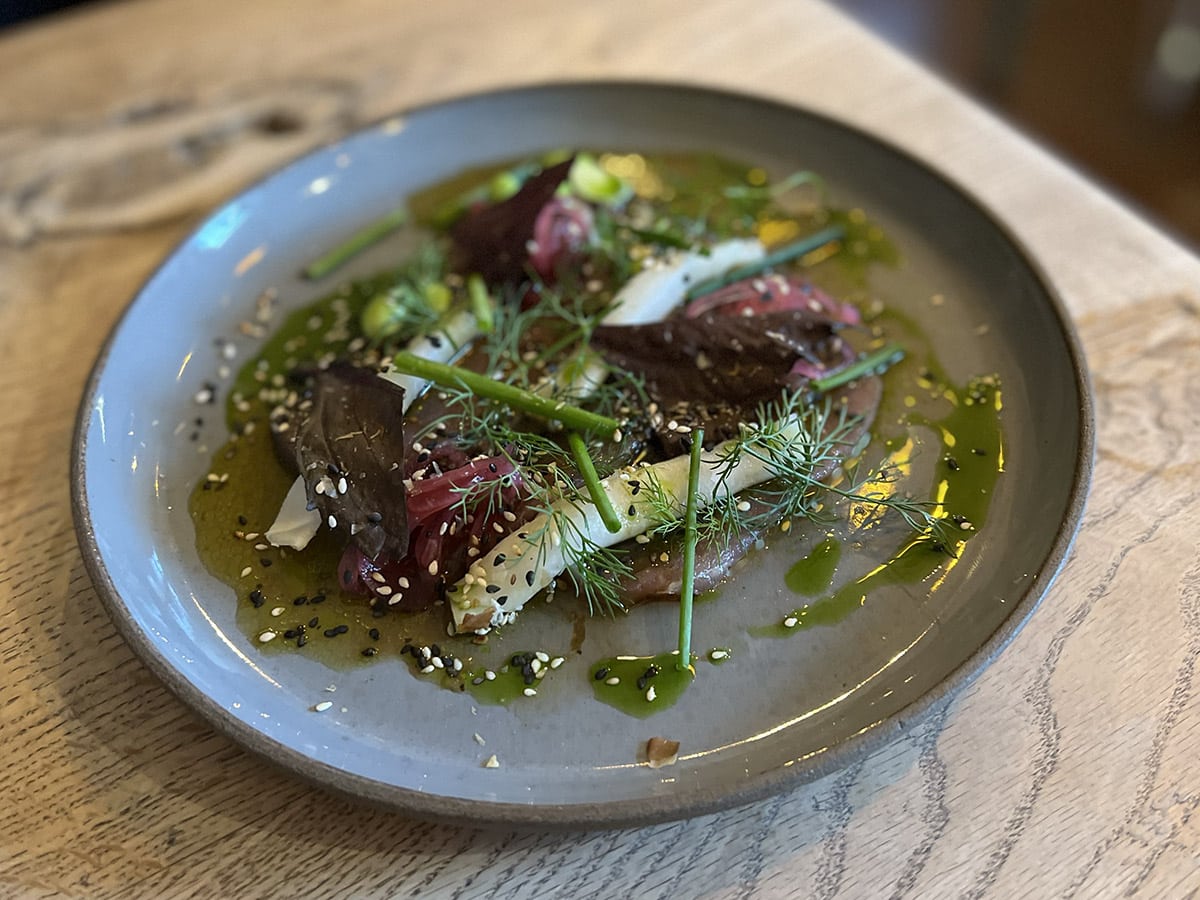 Address: Mokotowska 48
Website: http://www.alewino.pl/
Soul Kitchen, when cooking becomes a show
In the heart of the city, Soul Kitchen revisits with a lot of modernity typical Polish dishes like pierogis (ravioli) or soups, as well as brasserie dishes (risotto, duck…).
A little touch of originality: some dishes are cooked and / or prepared in front of you, so you can admire the talent of the cooks of the establishment. In short, a convivial and greedy address!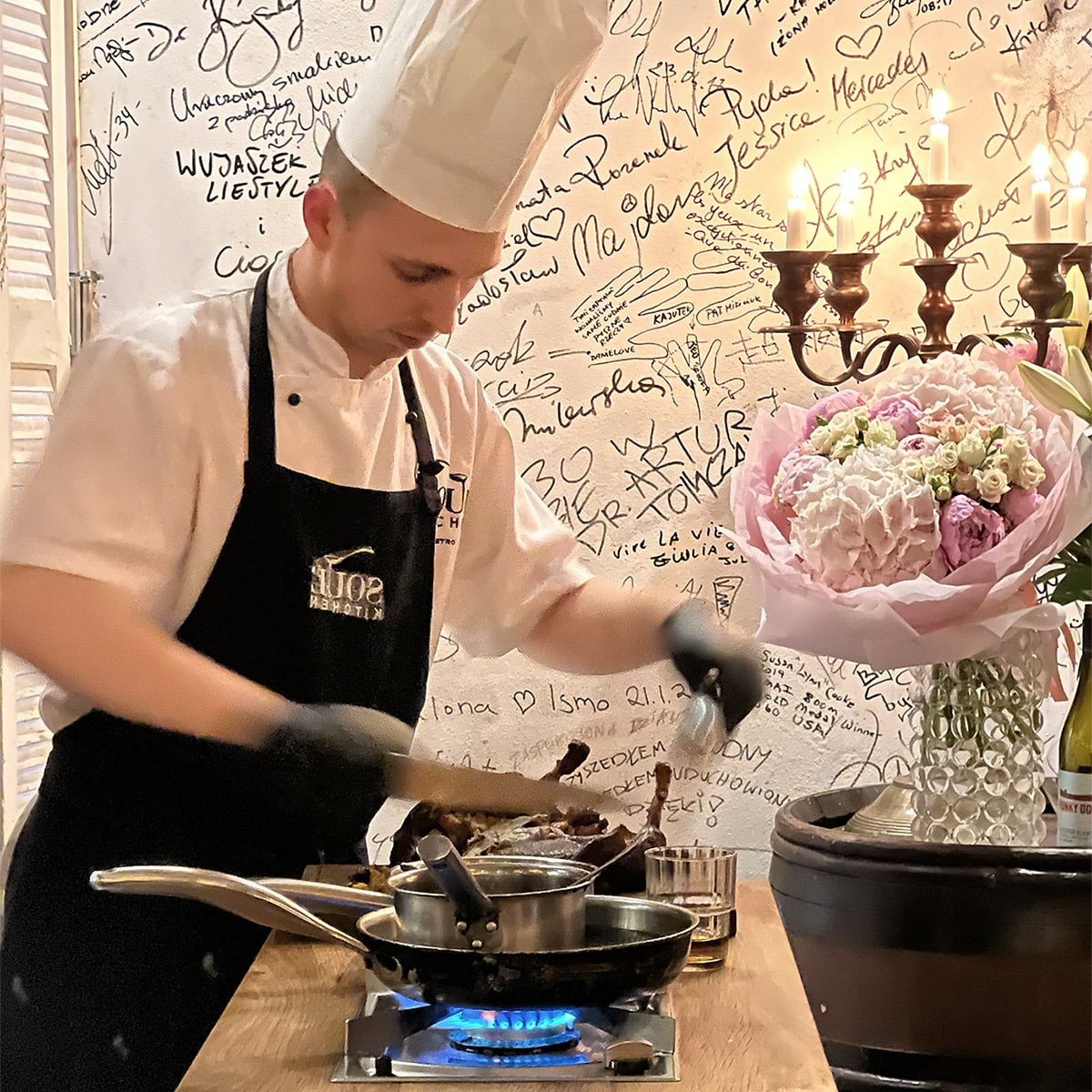 Address: Nowogrodzka 18A
Website: http://www.soulkitchen.pl/
Bursztynowa Bistro, for cheese lovers
This establishment is specialized in cheese and its maturing. It is impossible not to notice it when you enter the restaurant since a large fridge is filled with vacuum-packed cheeses that you can buy to take away if you feel like bringing back some Polish cheeses in your luggage.
Of course, cheese is present on the menu, but also as a flavor enhancer in different dishes and even in desserts (I particularly liked the cheesecake)! Bursztynowa also offers a nice wine list to accompany your meal.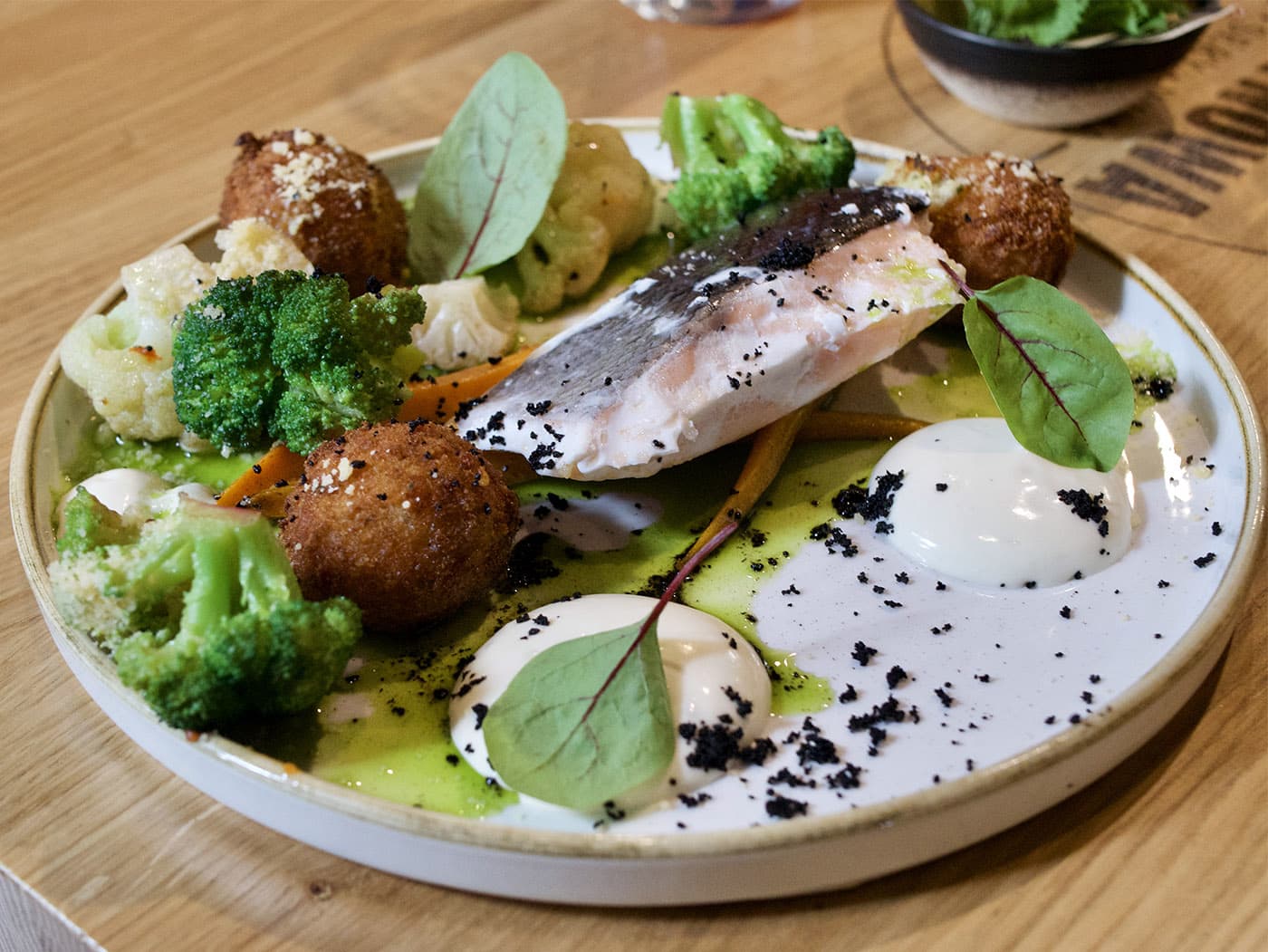 Address: Nowy Świat 37
Website: http://www.bursztynowabistro.pl/
---
Restaurant map
Find the restaurants listed in this article on this map:
Bon appétit!