The city of Zurich does not lack good addresses! So what are the restaurants where to eat in Zurich? Here is a selection of tested and approved restaurants!
At the end of the article, you will find a map to select them according to the district where you are.
Hiltl, the oldest vegetarian restaurant in the world
According to the Guiness Book, Hiltl is the oldest vegetarian restaurant in the world. Even if you are not pro-vegan, this restaurant will prove to you that you can eat very good food without meat or fish. You have the choice between the buffet on the first floor where you pay by weight, or an à la carte menu. In addition to the permanent menu, a seasonal menu is offered. The atmosphere is warm and modern, young without being too noisy. A favorite and a real treat!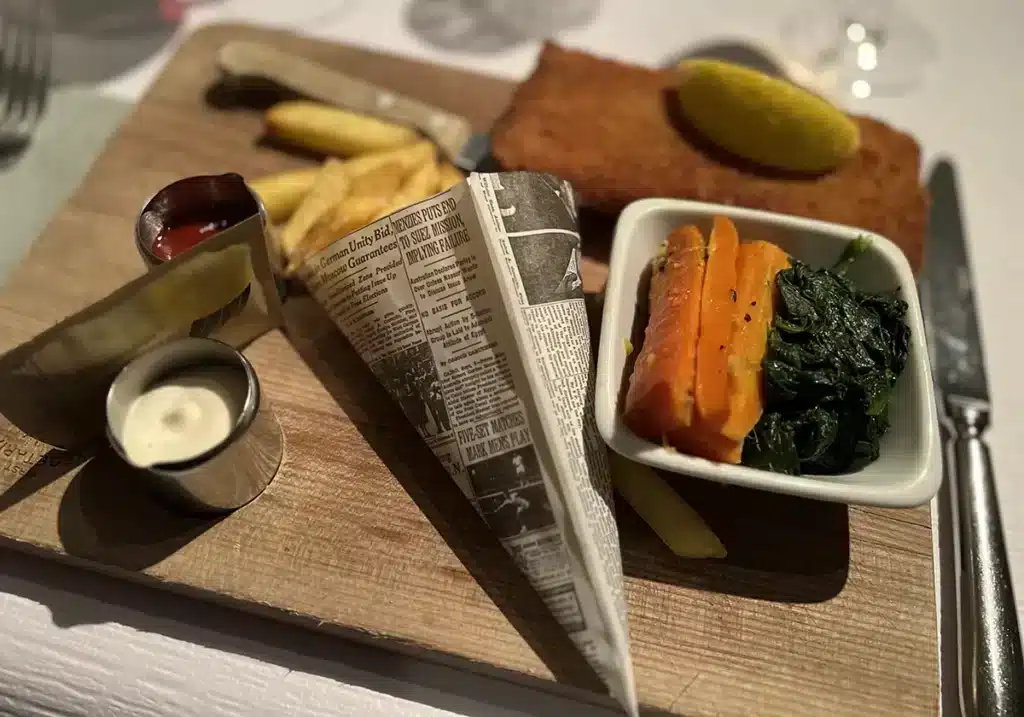 Sihlstrasse 28
https://hiltl.ch/
Zum Kropf, to eat typical Zurich dishes
Zum Kropf is a more traditional restaurant as much in the decoration as in the dishes. Here you can taste typical Zurich recipes such as Geschnetzeltes Kalbfleisch Zürcherart (bravo to those who can pronounce it correctly!), a potato pancake accompanied by slices of veal and mushrooms in cream sauce.

In Gassen 16
https://www.zumkropf.ch/
Kronenhalle, almost a museum!
Kronenhalle is an institution in Zurich! This restaurant has often been frequented by famous artists, like Chagall who used to go there. On the walls of the restaurant, many works of art give the impression to have lunch in a museum.
The menu is not cheap (count 50 to 60 CHF on average per dish) but it is very, very good!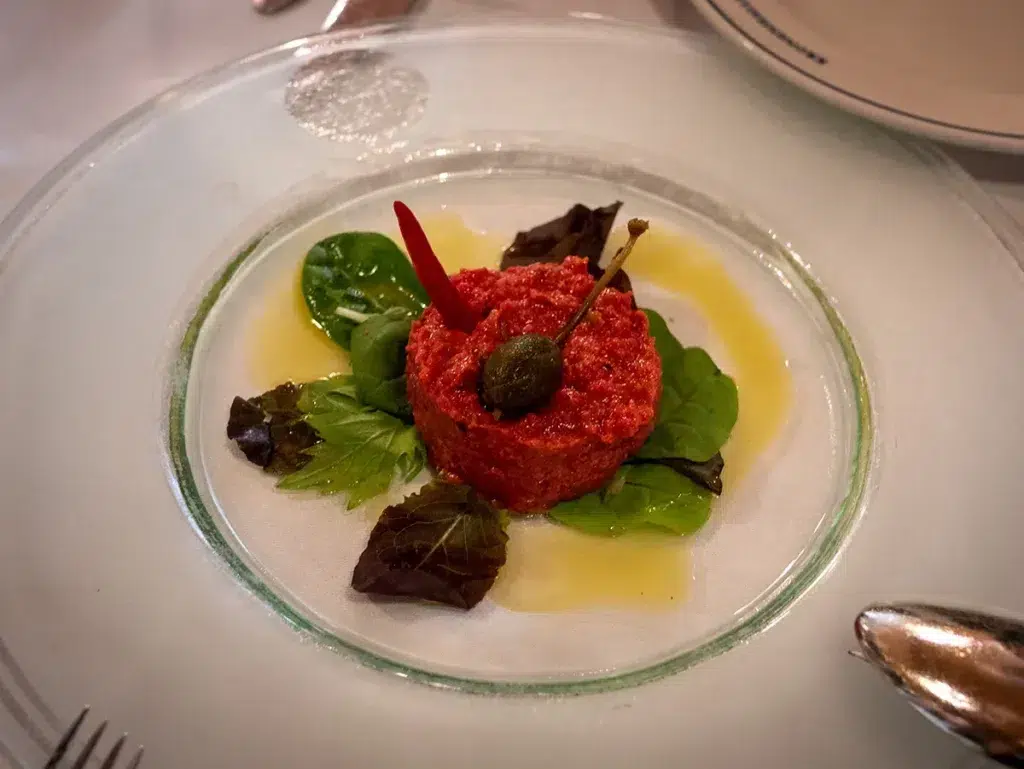 Rämistrasse 4
https://www.kronenhalle.com/
Sternen Grill, the kingdom of sausages
At Sternen Grill, a restaurant located in the heart of Zurich, a stone's throw from the Opera House, you can eat the traditional Swiss sausages, served with a nice piece of bread, from 14 CHF.
To make a real meal, you will have to add some side dishes, a sauce and/or vegetables, which will quickly make the bill rise to around 22 CHF.
The restaurant is very pleasant, in a relaxed setting, the high room allows to have lunch with a nice view on the city.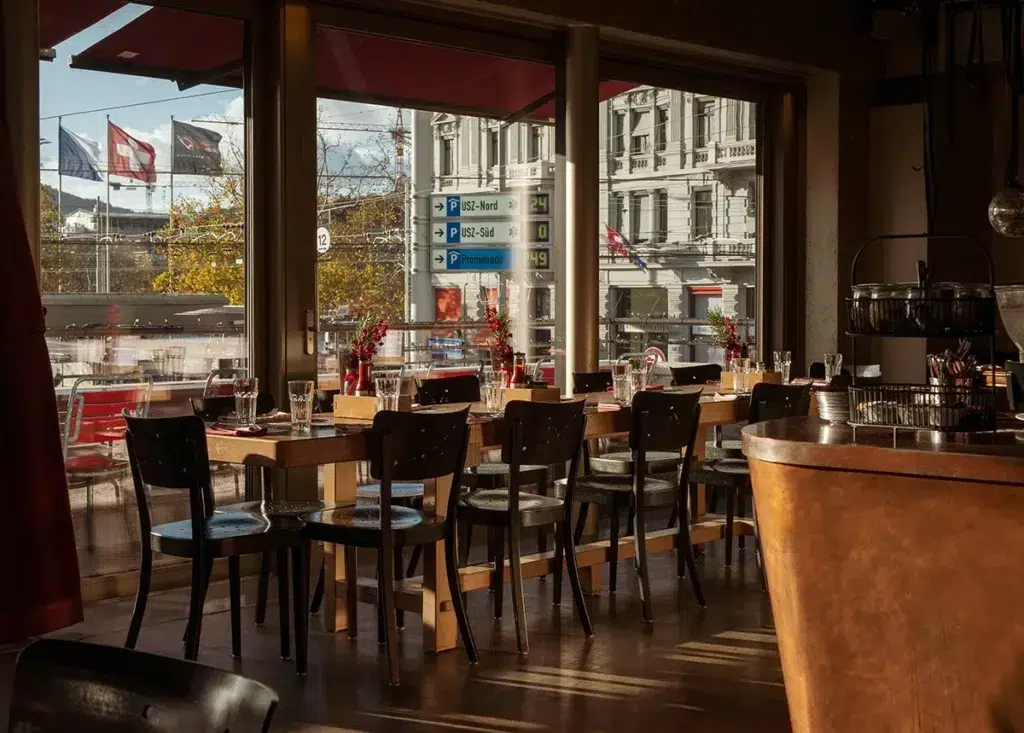 Theaterstrasse 22
http://www.sternengrill.ch/
Restaurant Viadukt, a new menu every day
Located in the western part of Zurich, this restaurant is installed in one of the arches of the viaduct, in the middle of a very modern district.
The menu is small with only three dishes to choose from per day but with very fresh products and menus that change every day. A very nice address where you will enjoy yourself for sure! – About 25 CHF per menu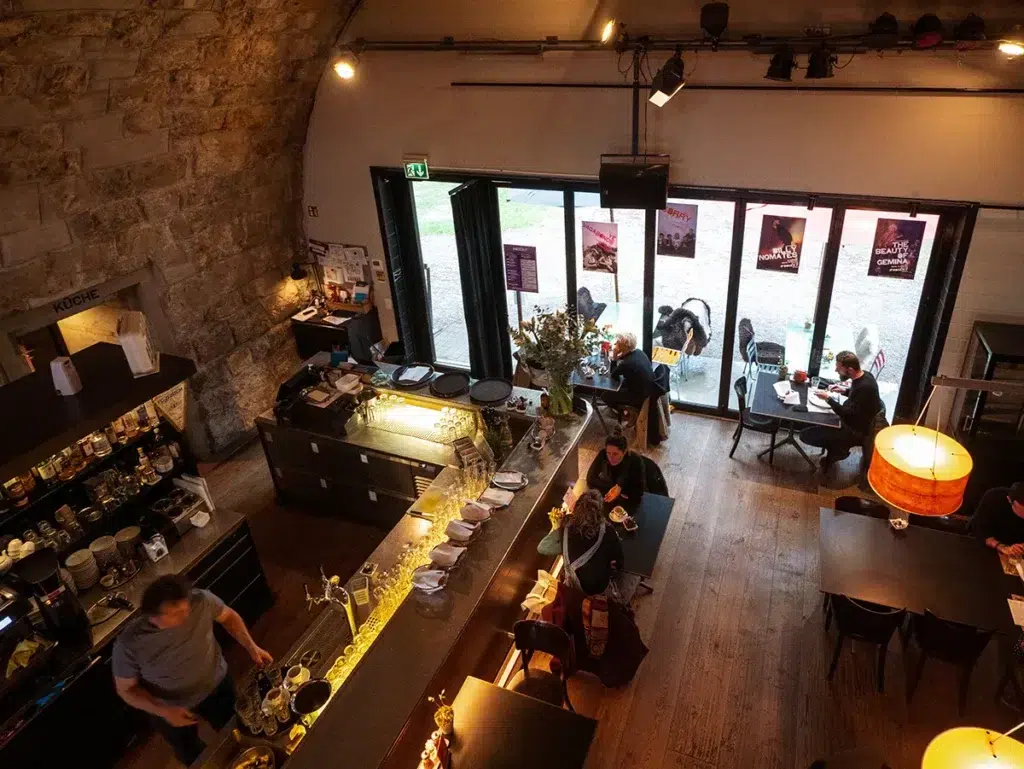 Viaduktstrasse 69/71
https://www.restaurant-viadukt.ch/
Più, perhaps the best pizzas in Switzerland
Another restaurant in the western district, Più is an Italian restaurant where you will taste excellent pizza. According to the inhabitants of Zurich, it would be here that we would eat the best pizzas in Switzerland! A sure value, therefore!
Hardstrasse 259
https://www.piu-ristorante.ch/piu-schiffbau-zurich/
---
The map of restaurants in Zurich
Find all these restaurants on this map:
---
What to do in Zurich ?
If you are visiting Zurich, prepare your stay with this travel guide: must-do activities, good tips and good addresses are waiting for you in this article :
Bon appétit!