There is no shortage of good restaurants in Seville! Many restaurants offer tapas, small inexpensive dishes to share, which allow you to discover several typical dishes of the Andalusian region.
So where to eat in Seville? Here are a few addresses of restaurants that I particularly recommend!
Please note: in Spain, you have to pay for bread and cutlery, usually 1 or 2 €. The same goes for water. On the other hand, service is included in the bill but nothing prevents you from leaving a tip.
Casa Morales, a typical Sevillian address
There are few tourists in this establishment, which is mostly frequented by locals. Seating is limited, so people often eat standing at the counter or on one of the barrels in the room. You can enjoy tasty tapas here. The "pulpo gallega" is a particular favourite!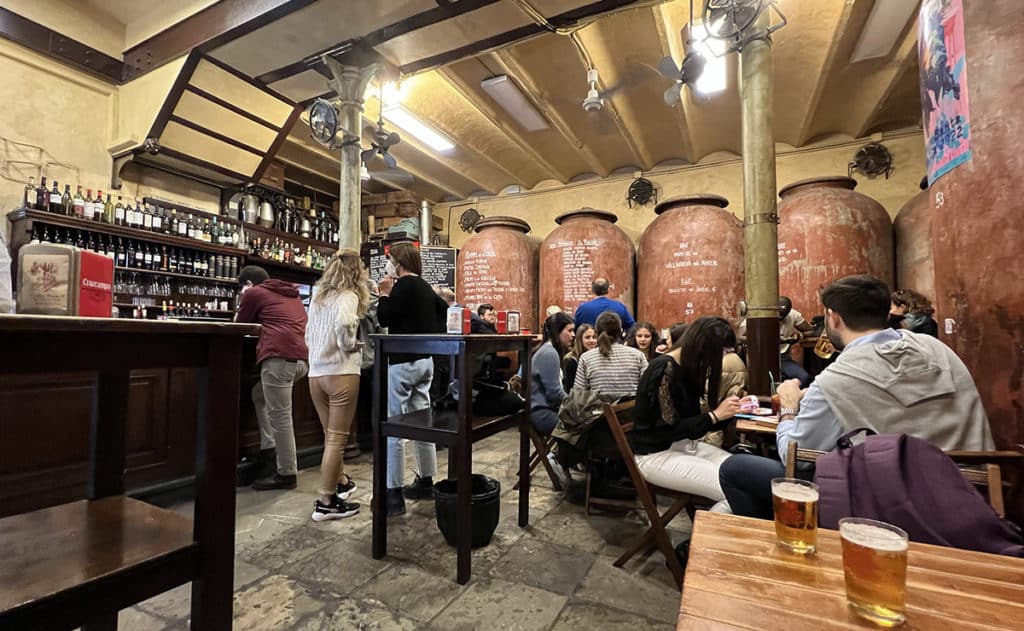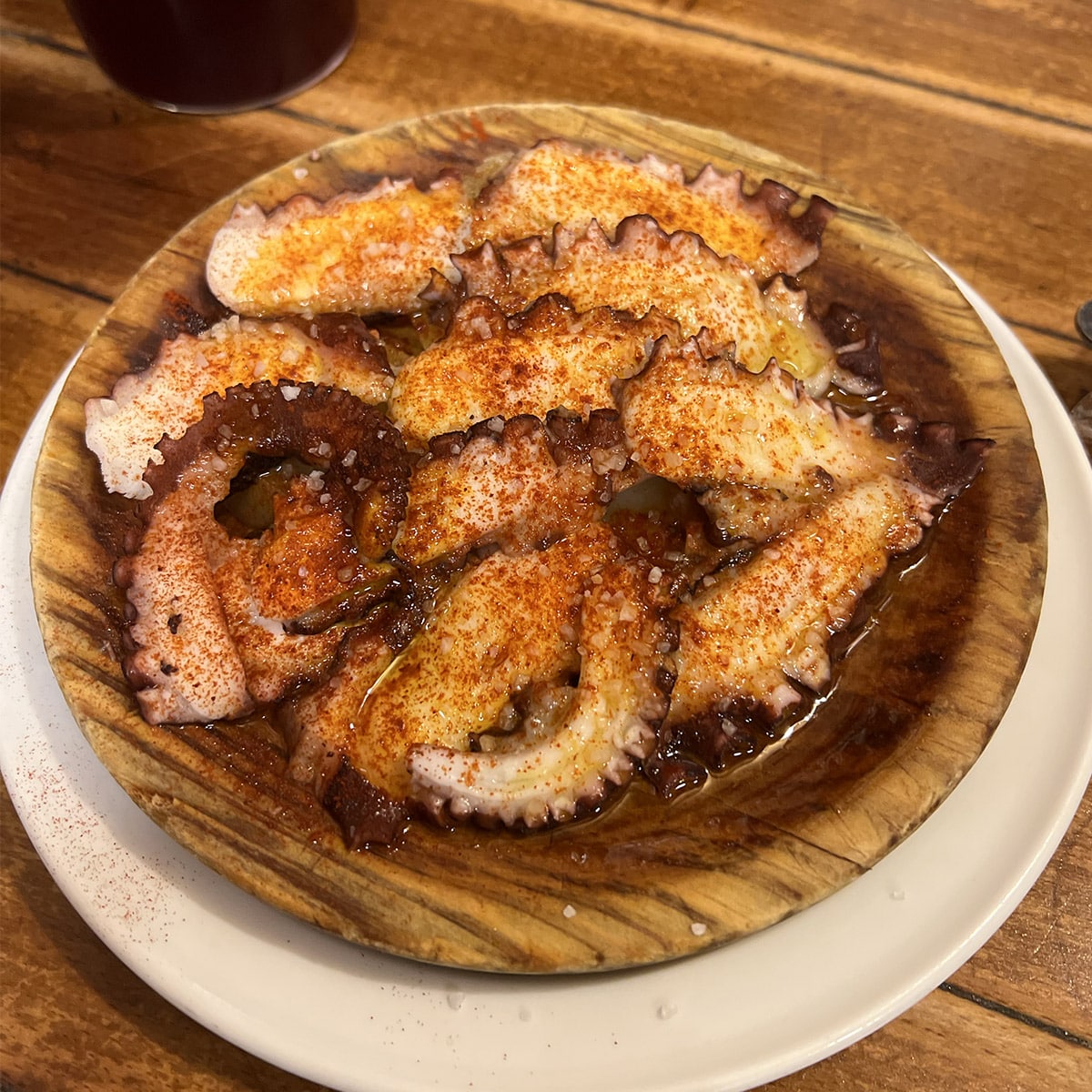 Calle Garcia de Vinuesa, 11
What should you try in Seville?
Several typical dishes await you: of course, thinly sliced ham is a must, but try the "5J" Iberian ham, which is considered one of the best in the world! Also try the "Salmojero", a cold soup with hard-boiled egg and ham, a dish that can be found in most restaurants in Seville. Fried dishes are also very common, starting with the crispy 'croquetas', a mixture of béchamel and ham. Finally, don't miss the octopus, cooked in a variety of ways, a real treat!
El Rinconcillo, an institution!
This restaurant has been in existence since 1670, making it a real institution in Seville. It serves traditional dishes in a charming setting, but beware: there is often a queue here, so it is best to make a reservation or arrive a few minutes before opening time to be sure of finding a seat.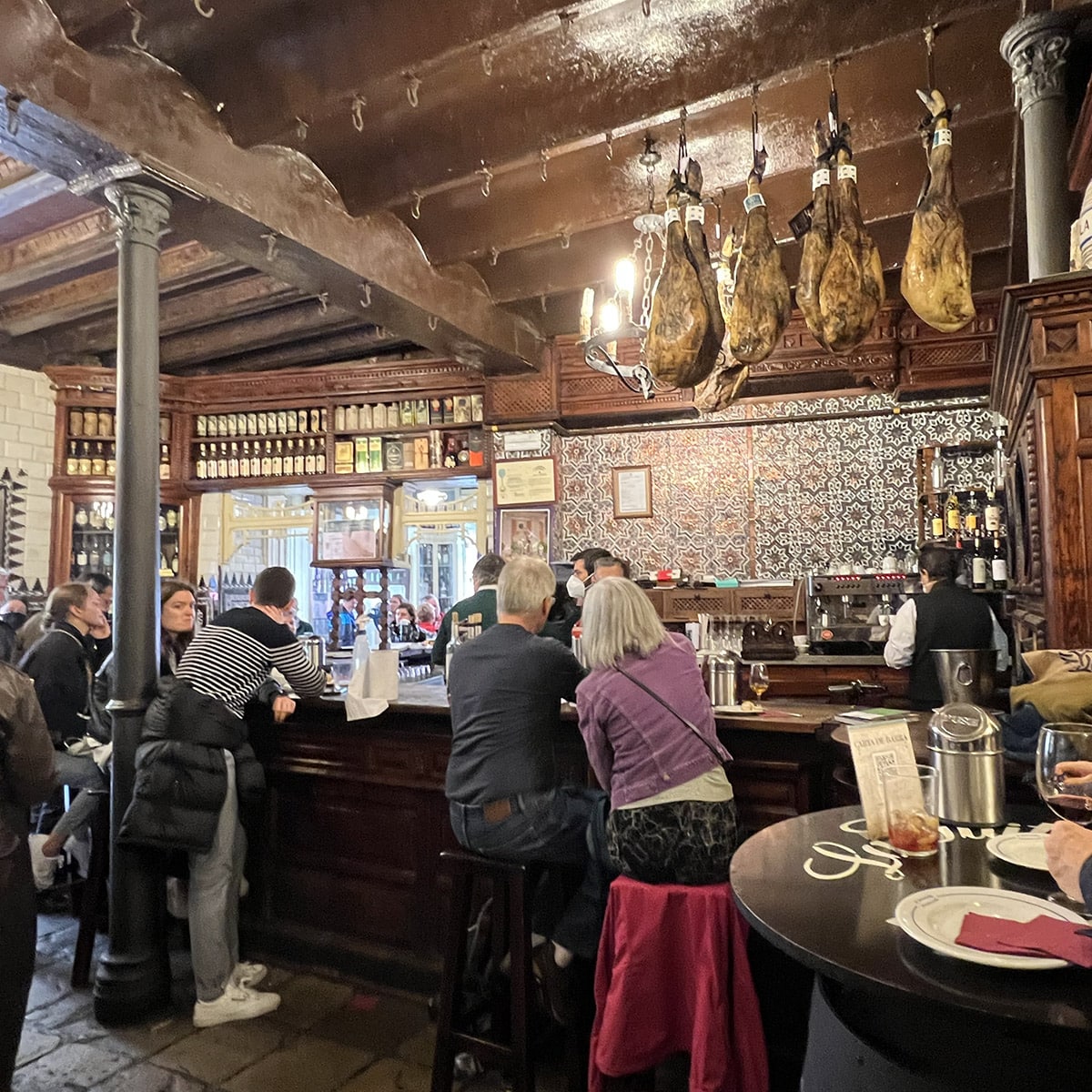 Calle Gerona, 40
La Malvaloca, a tasty cuisine near the Metropol Parasol
Opposite the Metropol Parasol, try the tapas at La Malvaloca. On the menu: Andalusian cold cuts, local cheese, octopus and regional wines.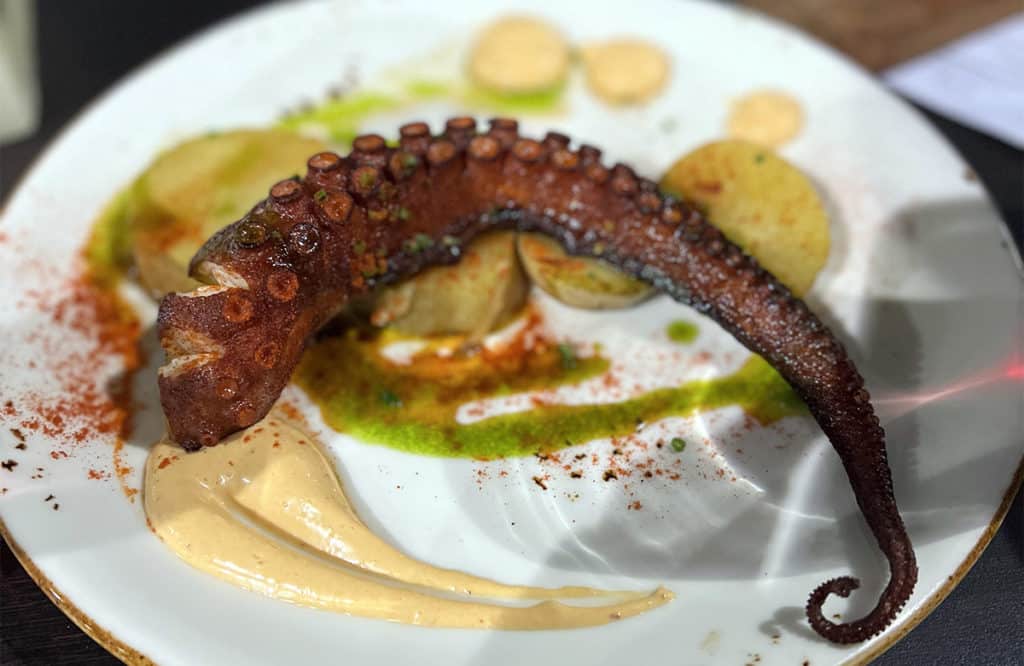 Place de la Encarnación, 20
The rooftop restaurant of the Abba Sevilla Hotel
On the top floor of the Abba Sevilla hotel, located right next to La Malvaloca, there is a restaurant where you can dine while enjoying a beautiful view of Seville and its monuments. The setting means that prices are a bit higher than other restaurants (prices are close to a Parisian brasserie!) but it's very good.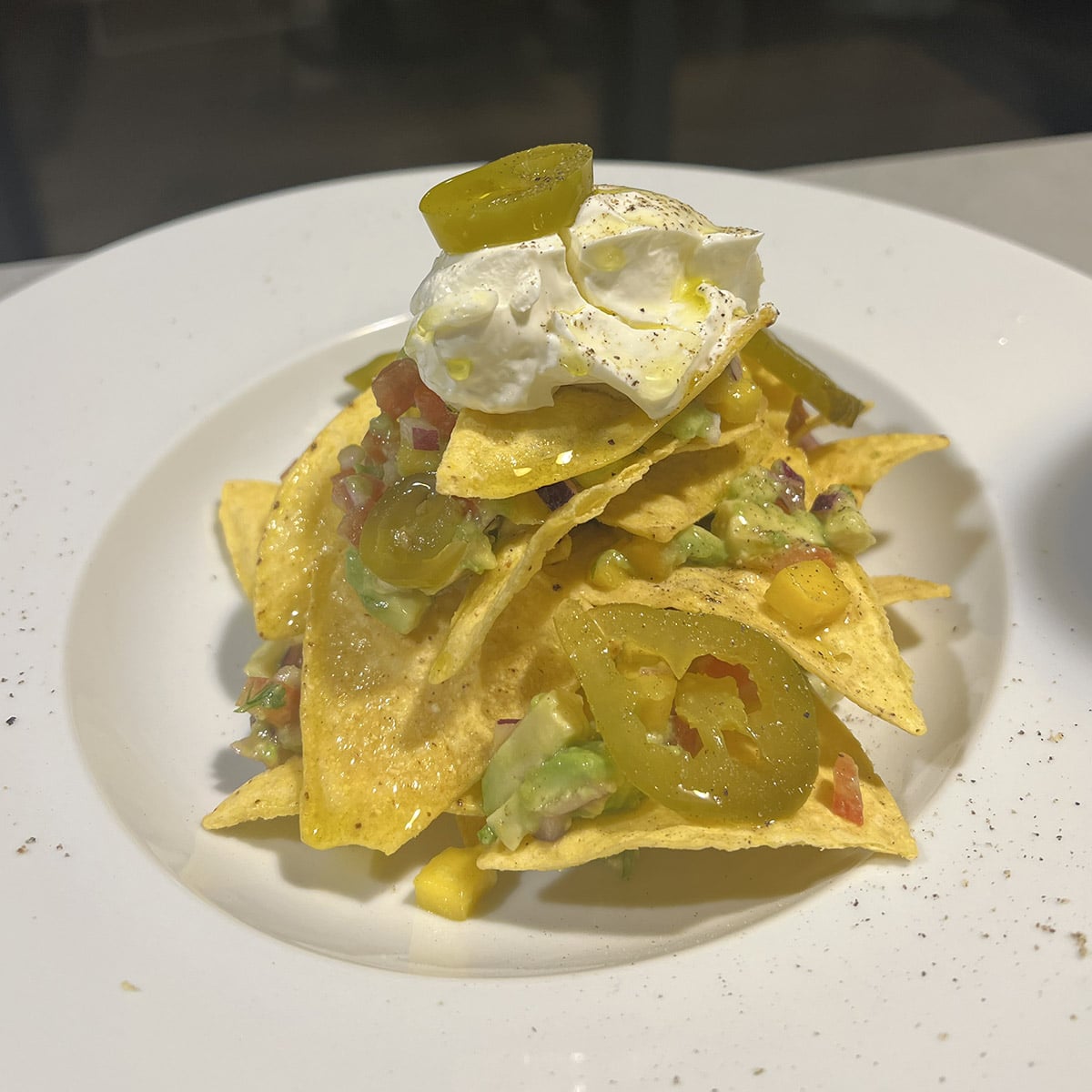 Place de la Encarnación, 19
Pelayo for a good paella
Eating paella in Spain is a bit of a cliché, but it's hard to pass up! In the centre of Seville, a few steps away from the cathedral, the restaurant Pelayo proposes nice plates for 7,5 €.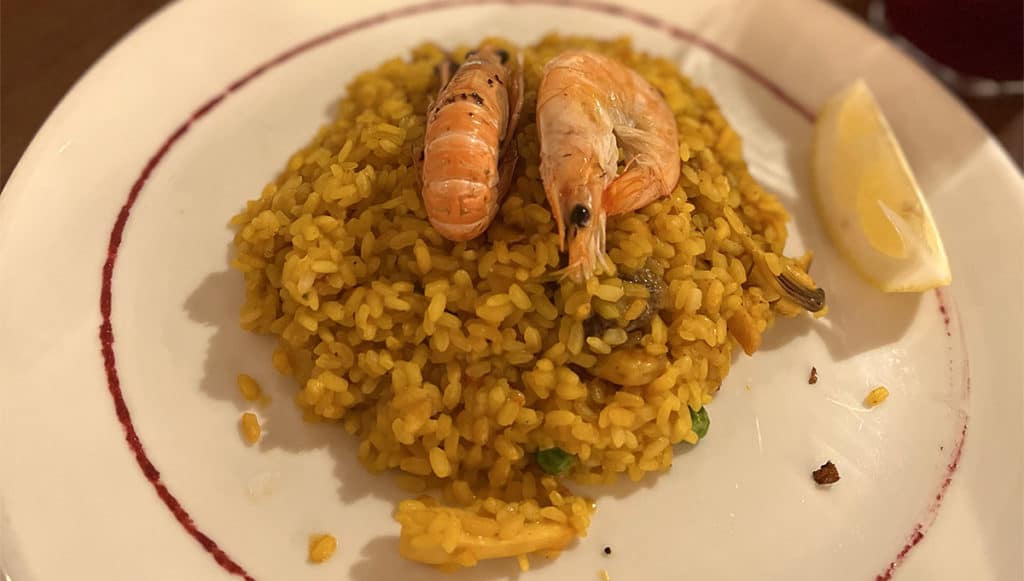 Calle de Placentines, 25
The drink to try: Tinto de verano
A mixture of red wine and lemonade, this drink is best drunk chilled. It is an original, typical and inexpensive cocktail (about €1.5) that most establishments offer.
The Postiguillo bar, near the Arena
A relaxed atmosphere in this bar located near the bullring in Seville. The link with bullfighting is not far off, as there are many bull trophies on the walls. As for the food, you can eat tapas at low prices.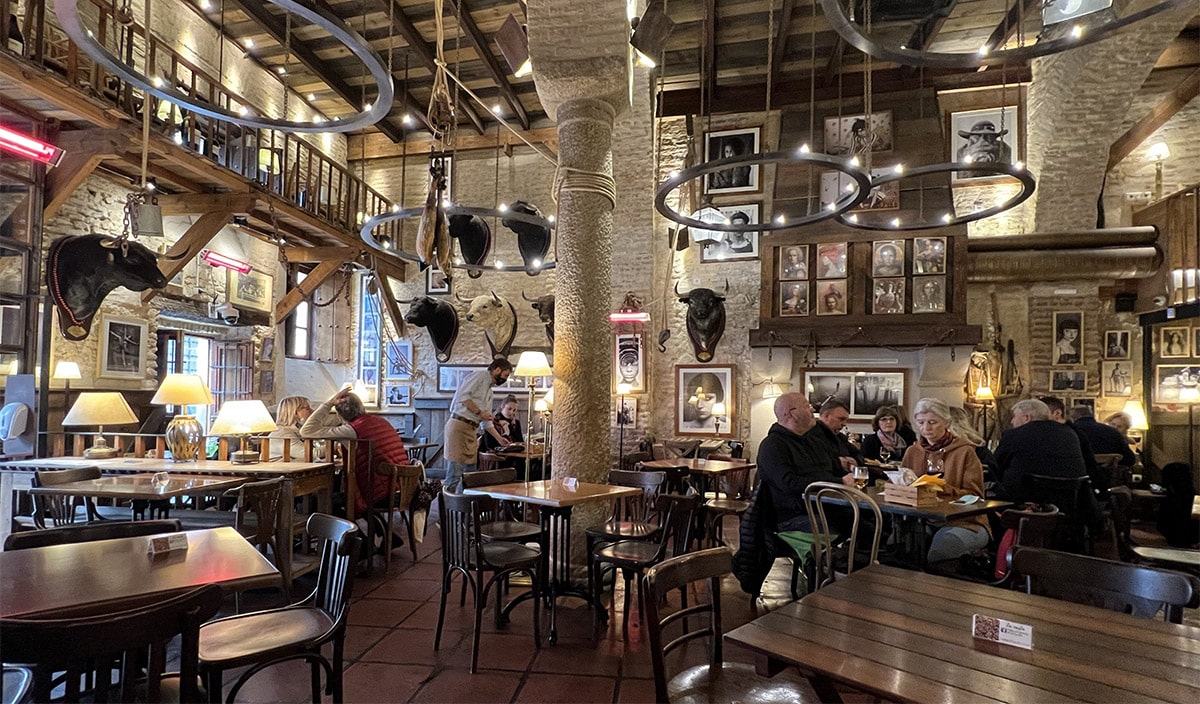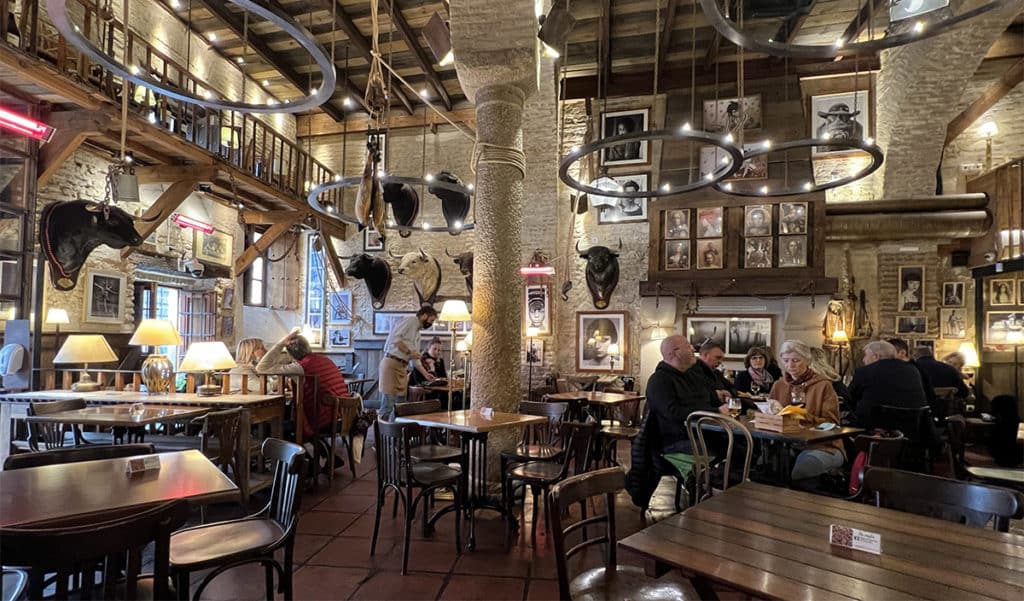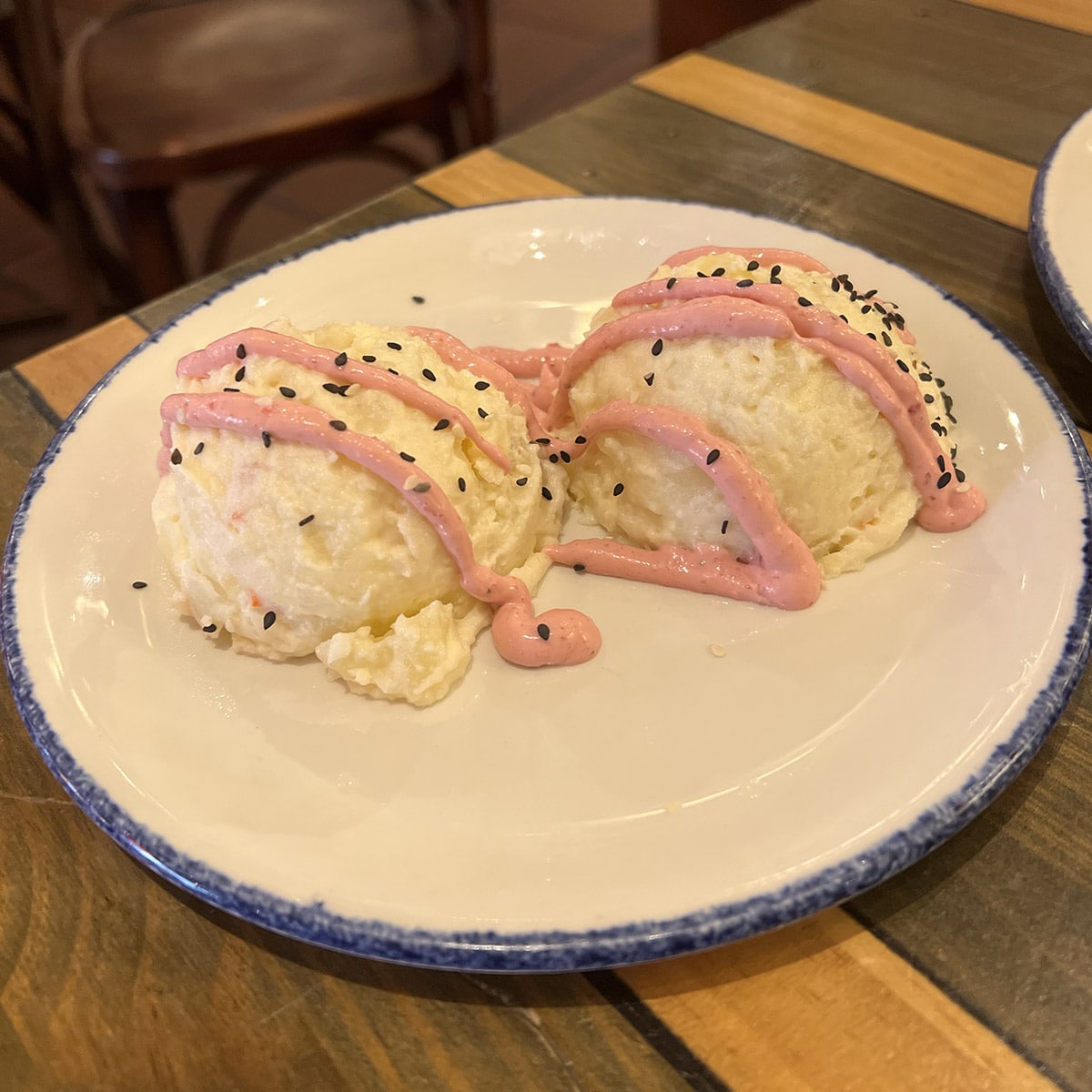 Calle dos de Mayo, 2
El Comercio for churros
Churros accompanied by thick hot chocolate are one of Seville's specialities and El Comercio is one of the best places to try them! It's delicious and inexpensive: €2 for churros and €2.5 for a nice cup of chocolate.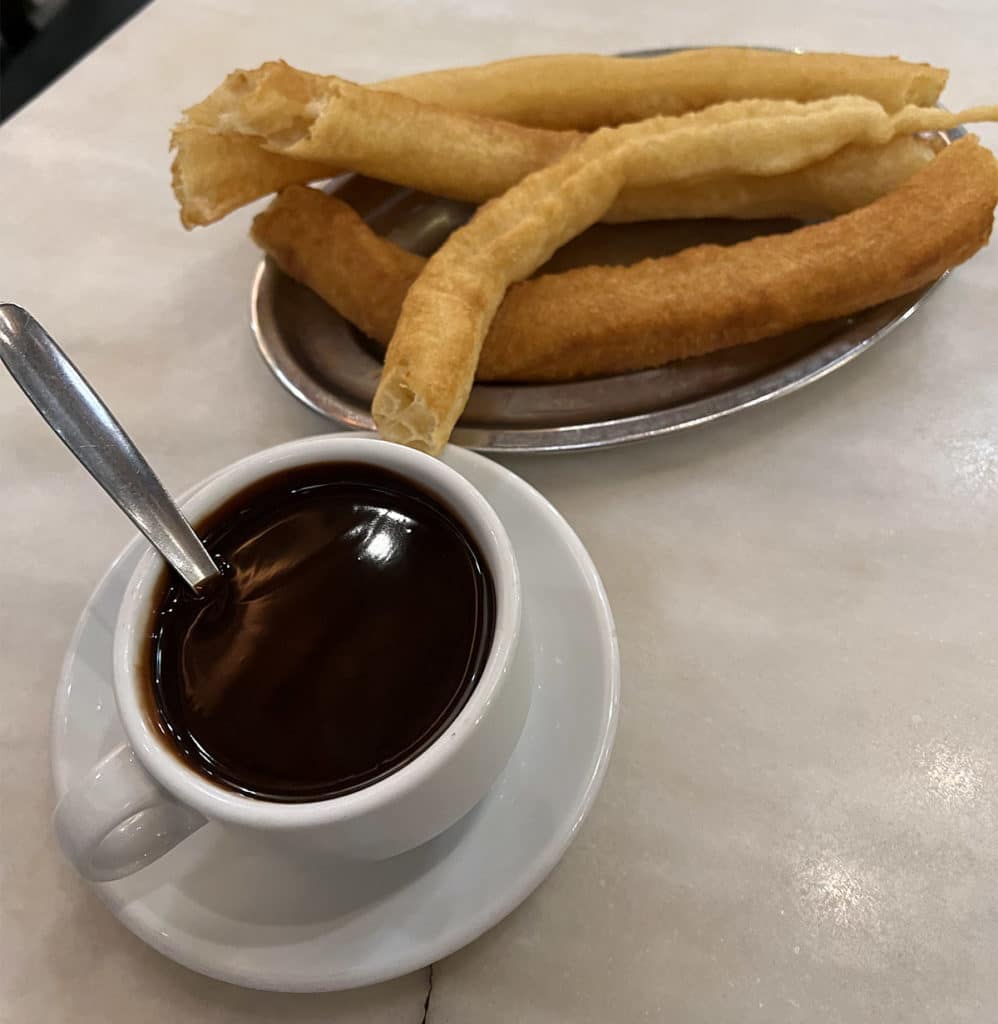 Calle Lineros, 9
Bolas: excellent ice cream!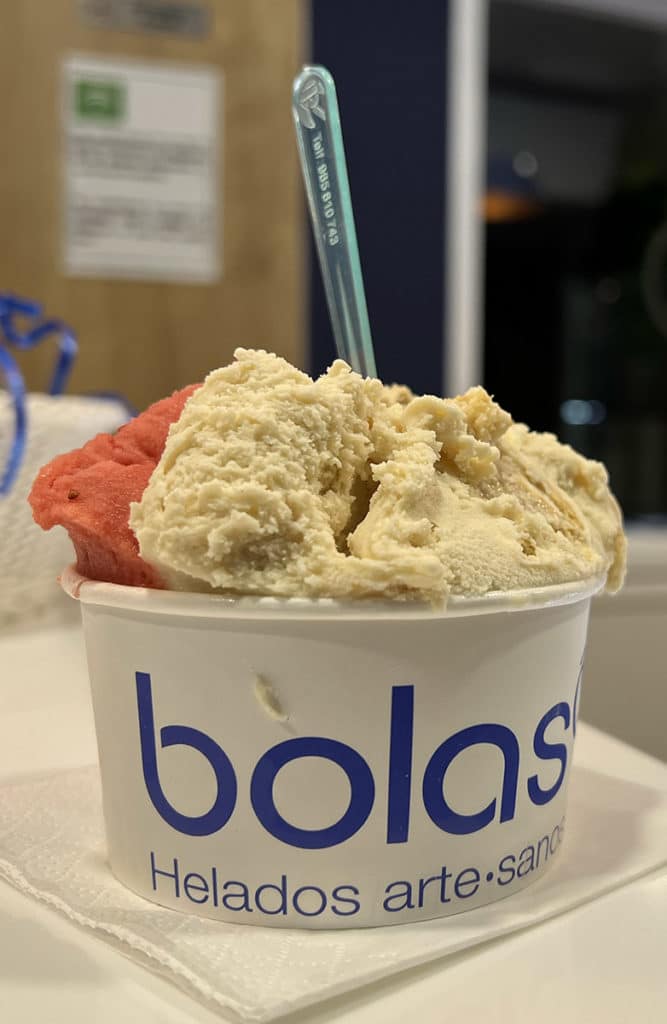 If you want to refresh yourself, head to Bolas for some very good ice cream. Several original flavours are waiting for you and if you hesitate between several flavours you have the possibility to taste before making your choice.
Calle Orfila, 1
Enjoy your meal!