If you are looking for a city for a weekend getaway in France, then Nancy is probably the destination for you! With its breathtaking art nouveau heritage, its Stanislas square voted France's favourite monument and its many restaurants, Nancy will seduce your eyes as much as your taste buds!
What to do in Nancy? What are the unmissable visits? What are the best places to stop? All the information is in this travel guide!
This travel guide is produced in commercial collaboration with Explore Grand Est. However, I reserve the right to make my own comments. The opinions and suggestions for activities mentioned in this article are therefore entirely sincere.
Nancy in short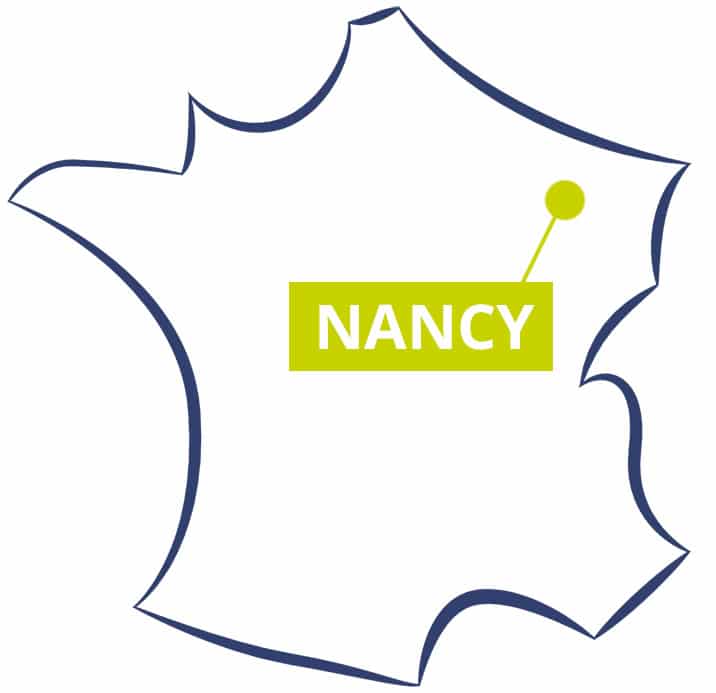 How to get there? Nancy is easily accessible by train. From Paris, it only takes an hour and a half to get there, and the station, located in the centre of town, gives you quick access to the main points of interest.
When to go? Obviously, it is preferable to go on a sunny day to take advantage of the good weather and avoid walks in the rain, but the various places of interest are open all year round, so Nancy can be discovered in all seasons.
How to get around? Most of the points of interest are located in the city centre and can therefore be easily discovered on foot. For places a little further out, a tram and bus network (free at weekends!) makes it easy to get around.
Who is it for? Whether you're a solo traveller, a couple, a family or a group of friends, Nancy is a great place for everyone! Nancy is a very pleasant city where you can do many activities (outdoor visits, museums, walks, tasting of local products…) it is therefore suitable for everyone, by adapting your programme of visits according to your preferences.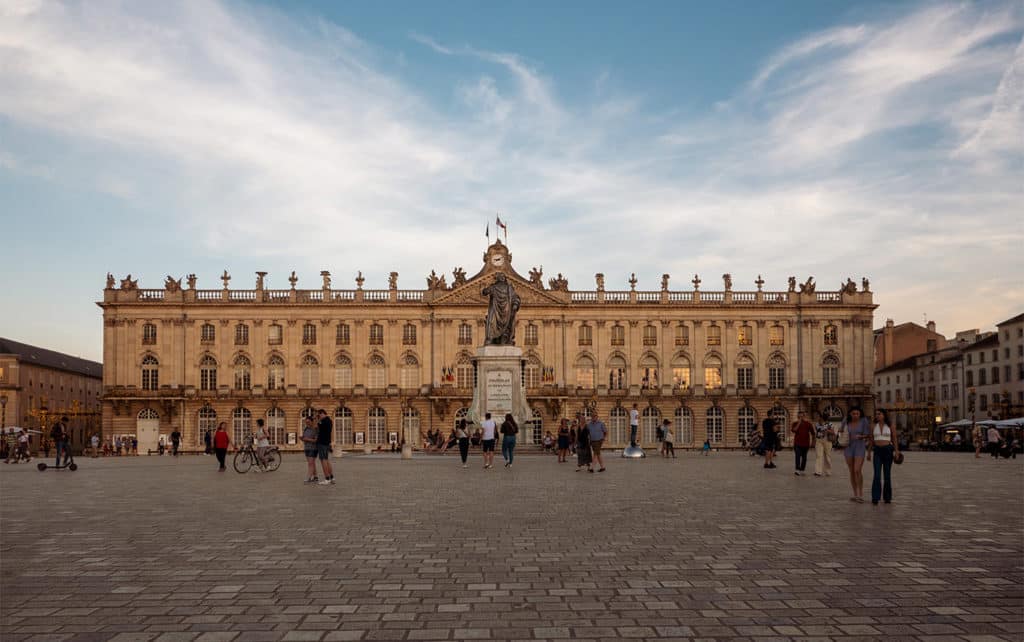 Tip: choose the City Pass!
To visit the city without breaking the bank, you can take advantage of several good deals. At the weekend, for example, all public transport is free, so you can easily get around the city.
I also encourage you to opt for the CityPass, a travel pass valid from 1 to 3 days and available from €16, which allows you to enjoy
free access to the city's public museums (Musée des Beaux Arts, Villa Majorelle, Musée de l'Ecole de Nancy, etc.)
a guided tour and an audio-guided tour of the city
access to the entire transport network
offers and discounts in several shops, restaurants and partner activities
a free city guide, a very useful tool for preparing your stay
---
15 things to do in Nancy
Wander around the city
Like every time you discover a new city, it is by getting lost in its streets that you learn to discover Nancy. The historic centre is quite concentrated and you are bound to make some great discoveries: typical buildings, churches, street art or original shops are waiting for you on each street.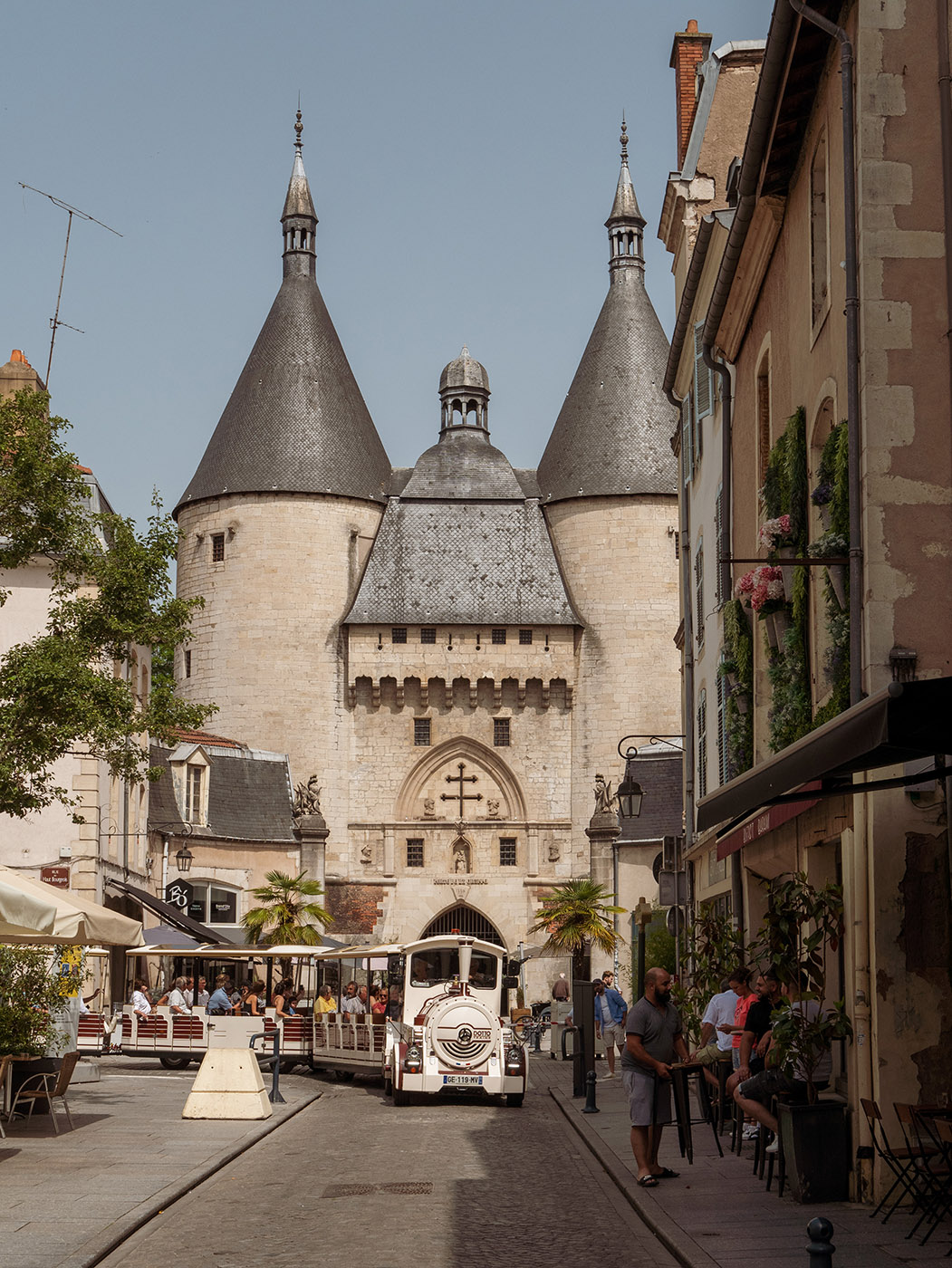 Discover the Place Stanislas
When you arrive in Nancy, the Place Stanislas is THE place to visit. Located in the heart of the city, it is impossible to miss it. Now entirely pedestrianised, this square is the living heart of Nancy, the place where people meet, where the main events take place and where you can relax with a drink in one of the cafés surrounding the square.
With its 106 x 124 metres, this large square is a masterpiece, so much so that it was voted "France's favourite monument" in 2021! In the centre, a statue reminds us that we owe this marvel to Stanislas Leszczynski, King of Poland and Duke of Lorraine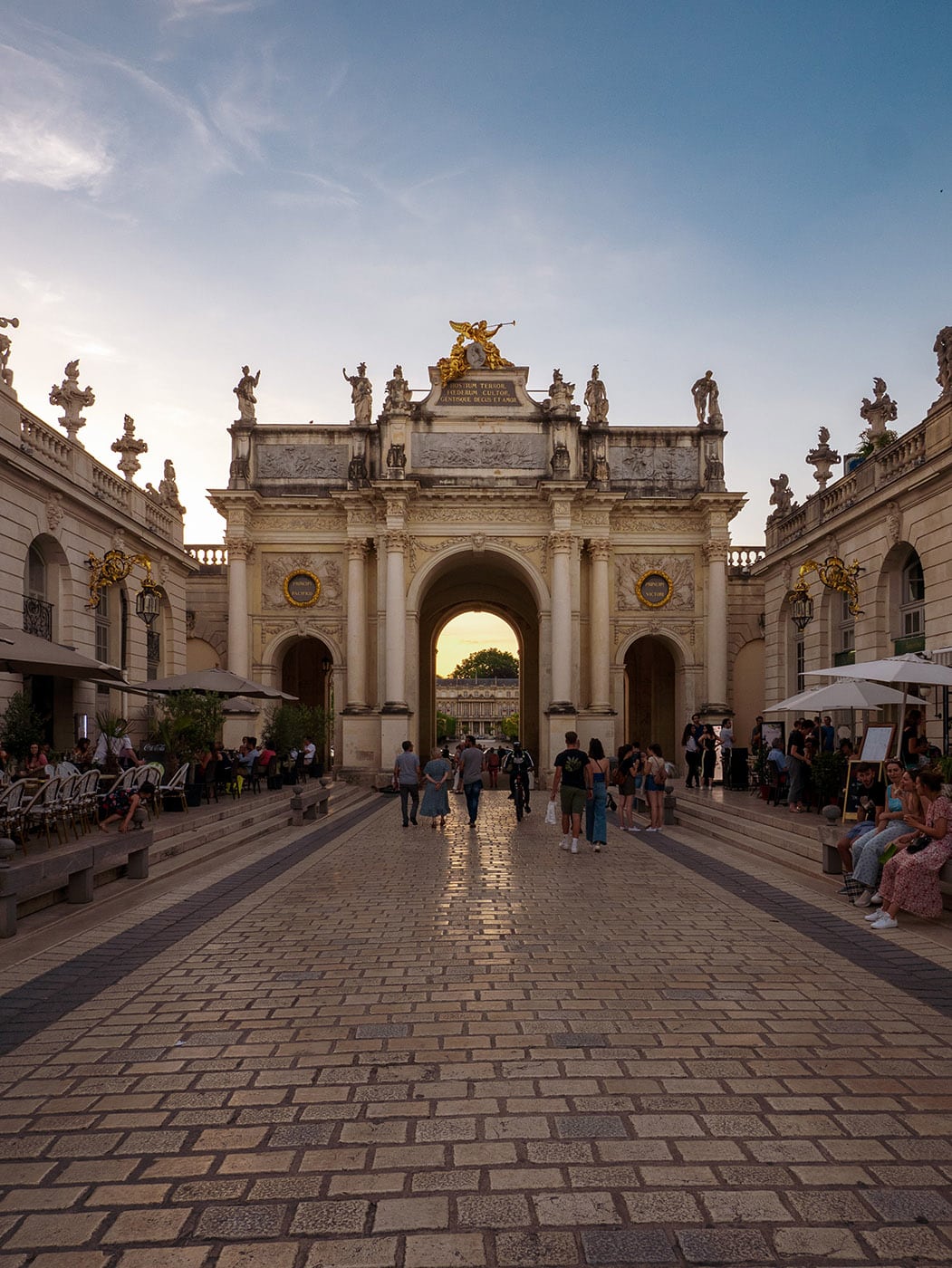 Who was Stanislas Leszczynski?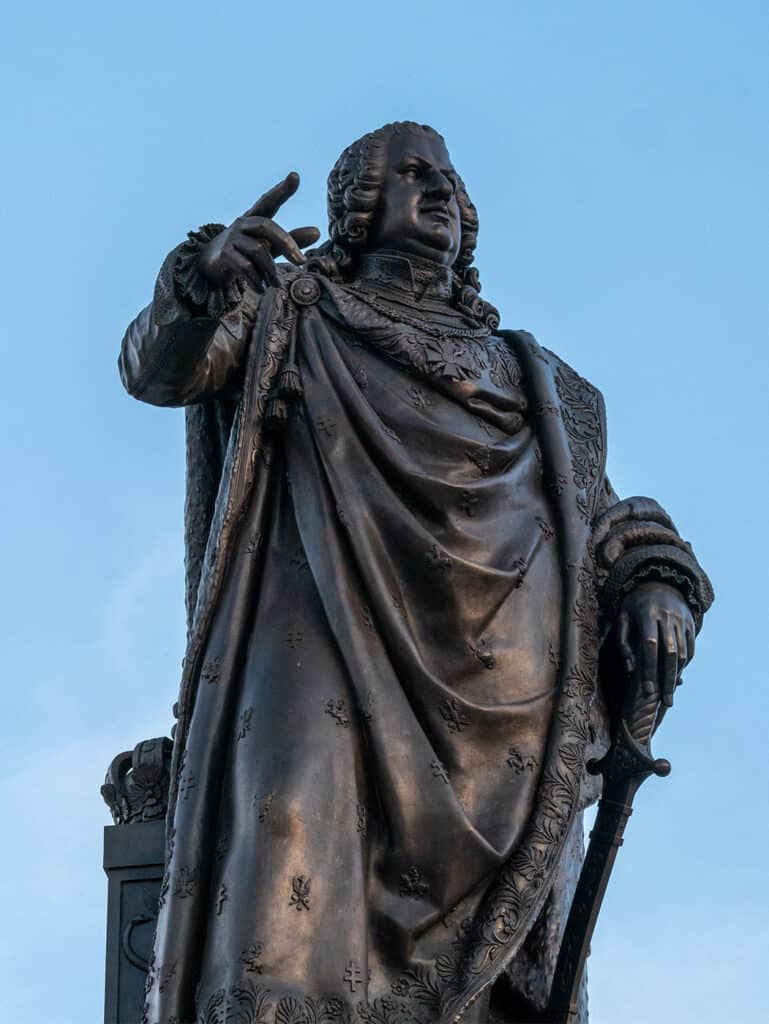 Stanislaus Leszczynski was a deposed king of Poland. When a wife was sought for Louis XV, his daughter Marie Leszczynska was chosen.
But since it was not fashionable to have a fallen father-in-law, Louis XV placed Stanislaus in charge of the Duchy of Lorraine. Stanislaus quickly won over the local population with his sober and serious way of life, his numerous donations and the urban planning operation he launched, which is how the square came into being in 1755. Originally it was a royal square dedicated to Louis XV but during the Revolution the statue of the king was melted down and turned into a cannon.
This square is a UNESCO World Heritage Site, as are the Place d'Alliance and the Place de la Carrière, which I also recommend you visit.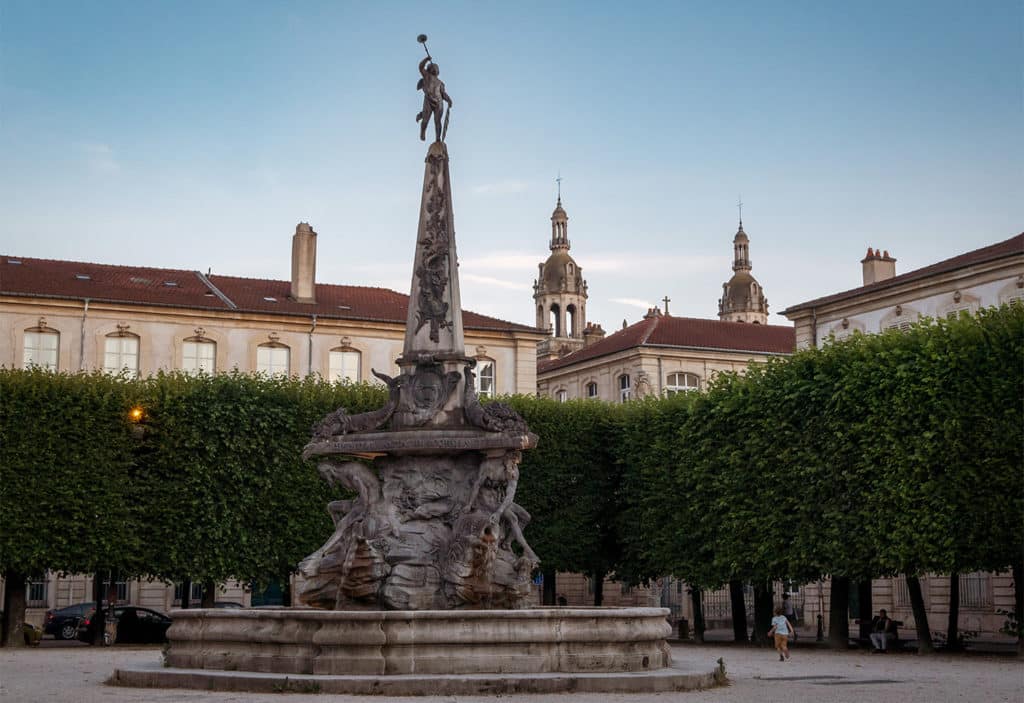 Enjoy the sound and light show "La belle saison
During the summer, the Place Stanislas is transformed into a giant theatre at nightfall! For half an hour, a sound and light show is projected there free of charge, giving you a different view of this historic square.
From 17 June to 15 August at 10.45pm, then from 18 August to 11 September at 10pm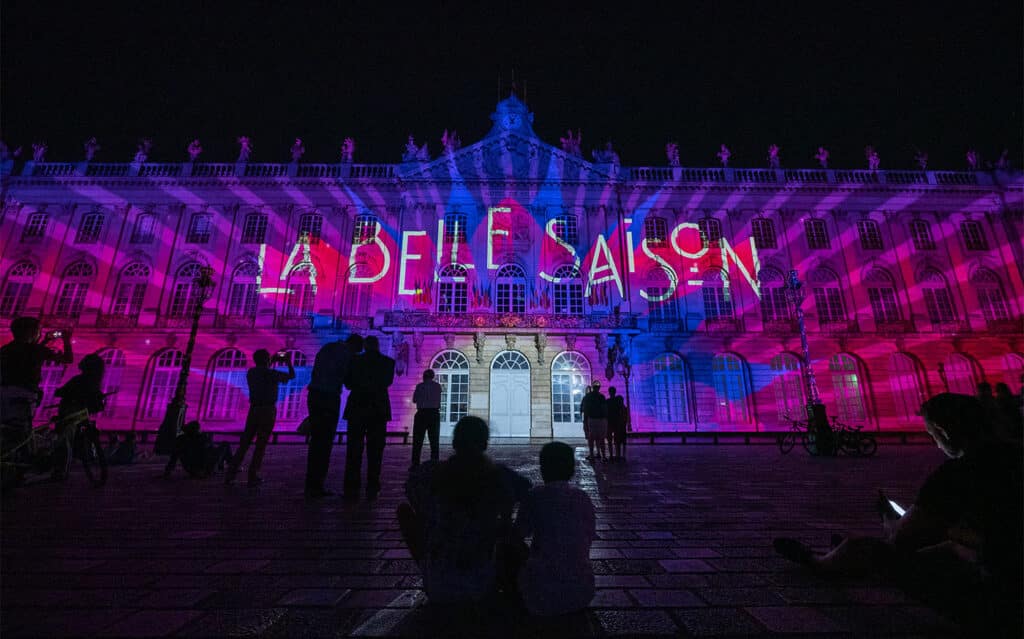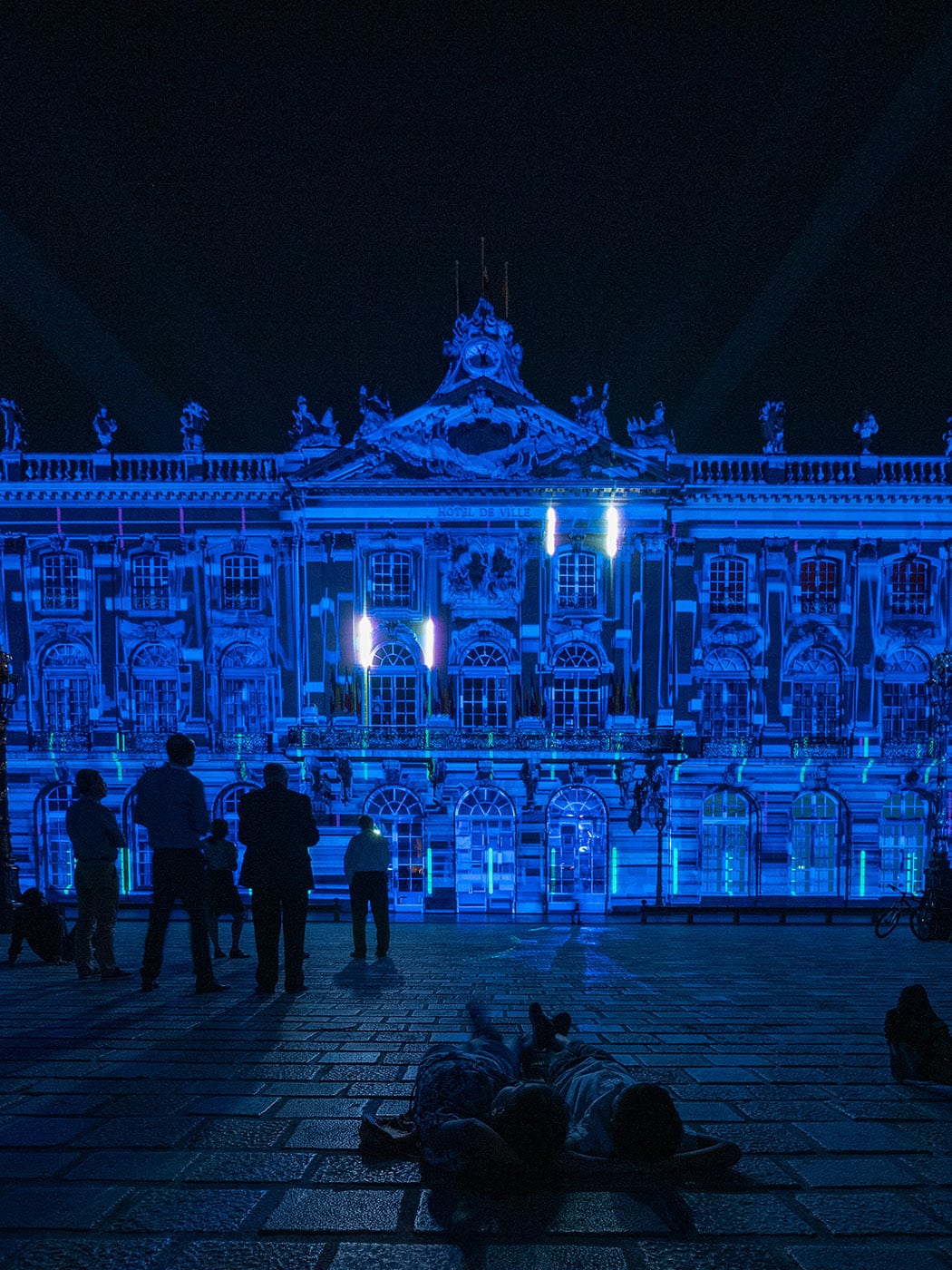 Stroll around and discover the Art Nouveau style
As you stroll through the streets of Nancy, you will surely be struck by the many Art Nouveau buildings, a style born at the end of the 19th century which is inspired by nature with curved lines and new materials. To discover all these buildings, Nancy's tourist office offers a comprehensive multimedia audio guide that you can rent for €10 (also included in the City Pass).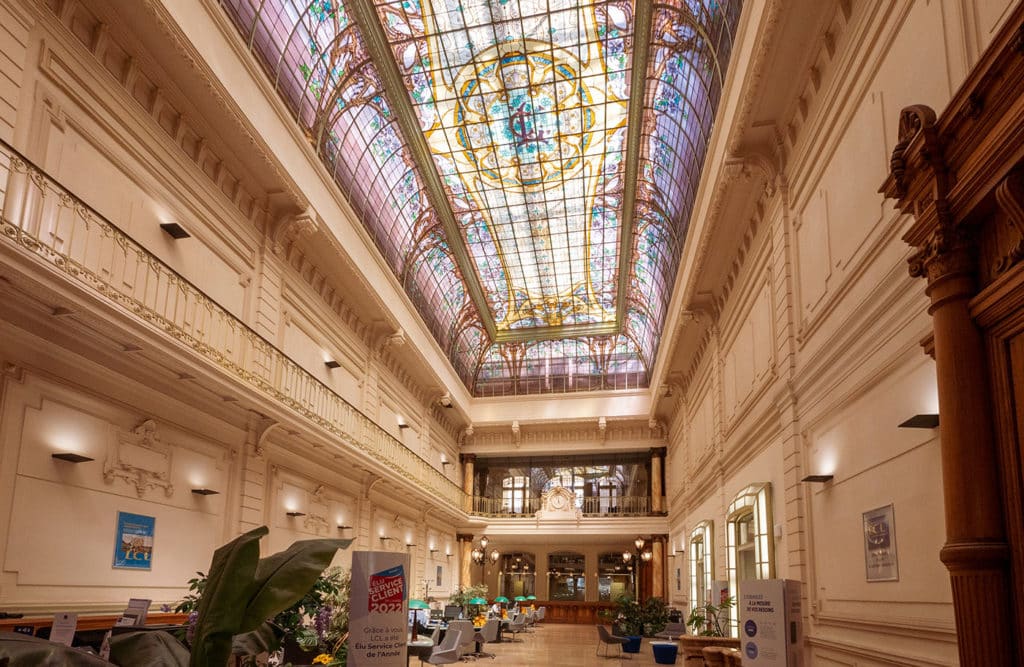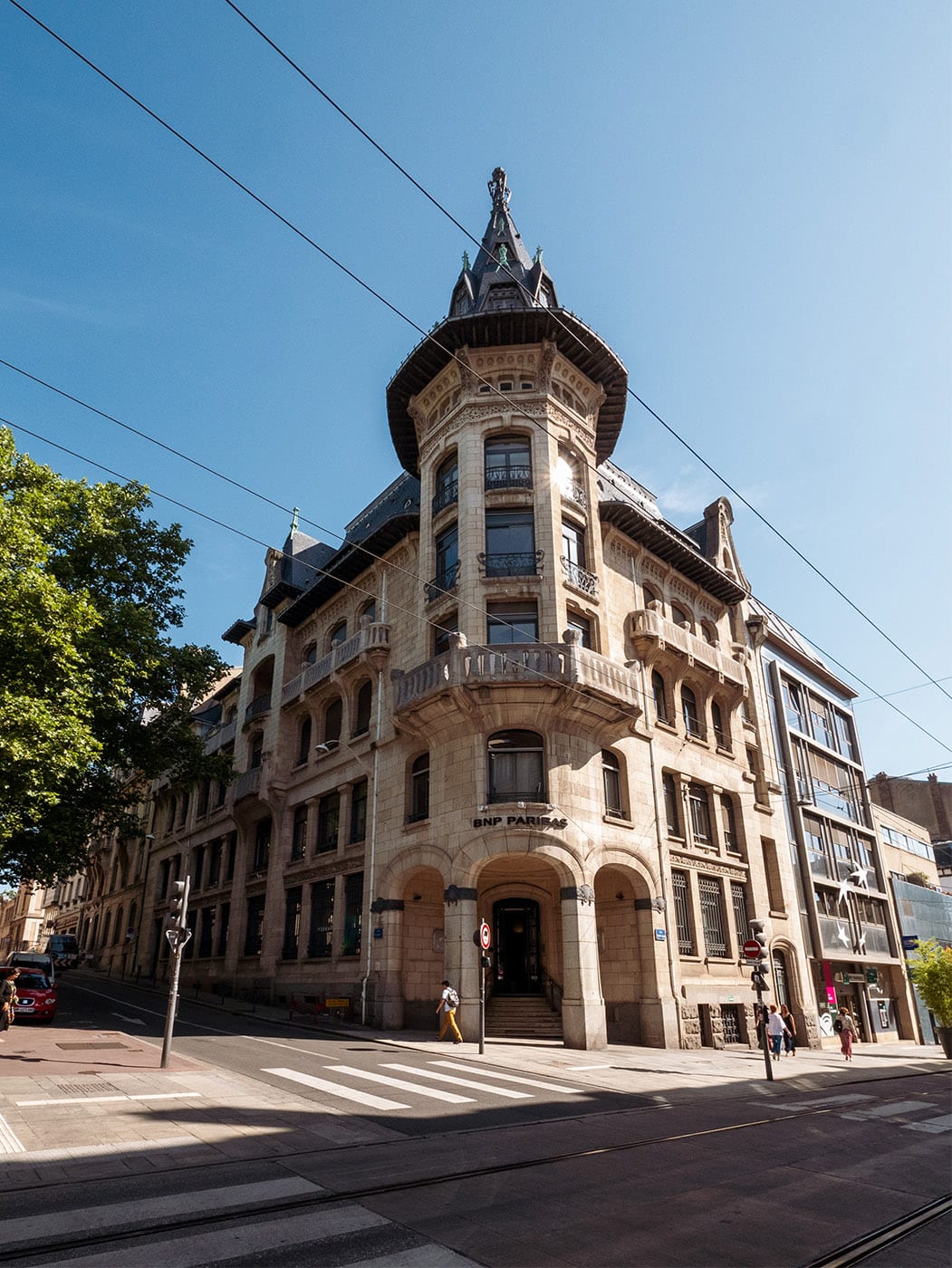 Why are there so many Art Nouveau buildings in Nancy?
At the end of the 19th century, following the Franco-German war of 1870-71, Germany annexed Alsace and Moselle. Many of the region's inhabitants left to stay in French territory, so that Nancy's population rose from 50 to 120,000 between 1870 and 1914!
Among the newcomers were artists, industrialists, investors and – of course! – a large workforce. As this was the height of the art nouveau period, buildings in this style flourished in Nancy, and this artistic movement was known as the "Ecole de Nancy".
Visit the Villa Majorelle
To complete your discovery of Art Nouveau in Nancy, the Villa Majorelle is a must-see. It is named after Louis Majorelle, an artist and industrialist who commissioned the architect Henri Sauvage to build his house.
The Villa Majorelle occupies a special place in the history of architecture as it was the first entirely art nouveau house in Nancy. It houses remarkable art nouveau furniture and allows visitors to discover what a rich Nancy industrialist's home was like at the beginning of the 20th century.
Please note: the small size of the rooms means that only 64 visitors can be accommodated at a time. So remember to book your ticket in advance to make sure you have a place.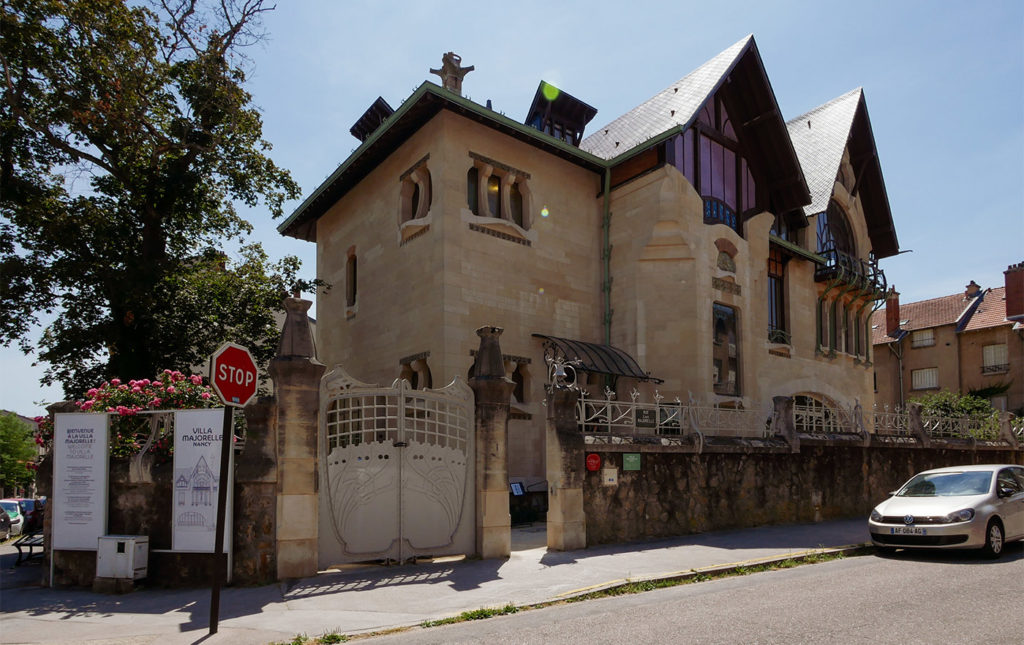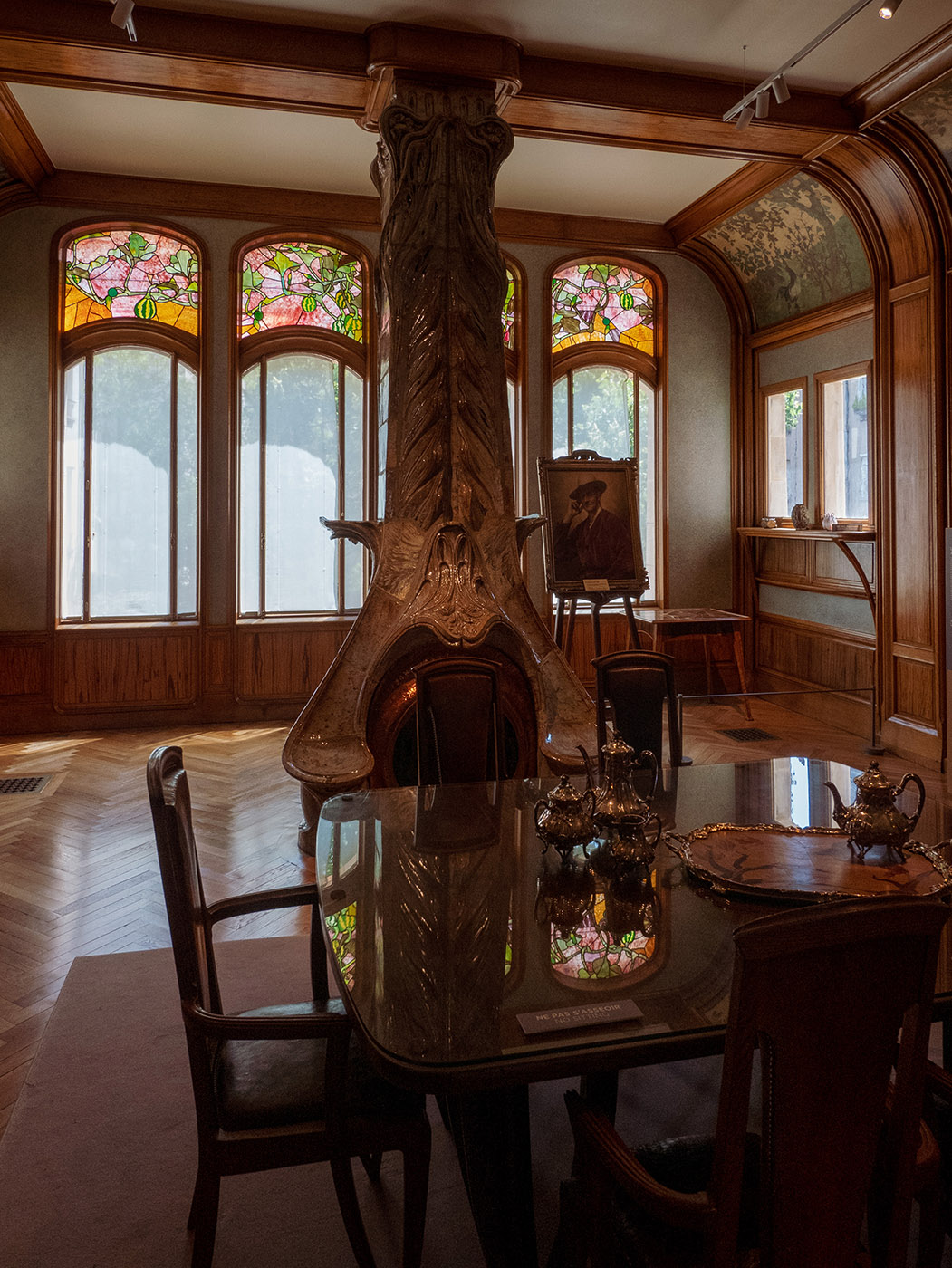 Learn more about the Ecole de Nancy
A few minutes walk from the Villa Majorelle, don't miss the École de Nancy museum. It is housed in the former home of Eugène Corbin, who was one of the greatest collectors of the Nancy School and who donated part of his collection to the city.
The museum presents numerous pieces of furniture, stained glass windows with floral motifs typical of Art Nouveau as well as art objects made by local glass manufacturers.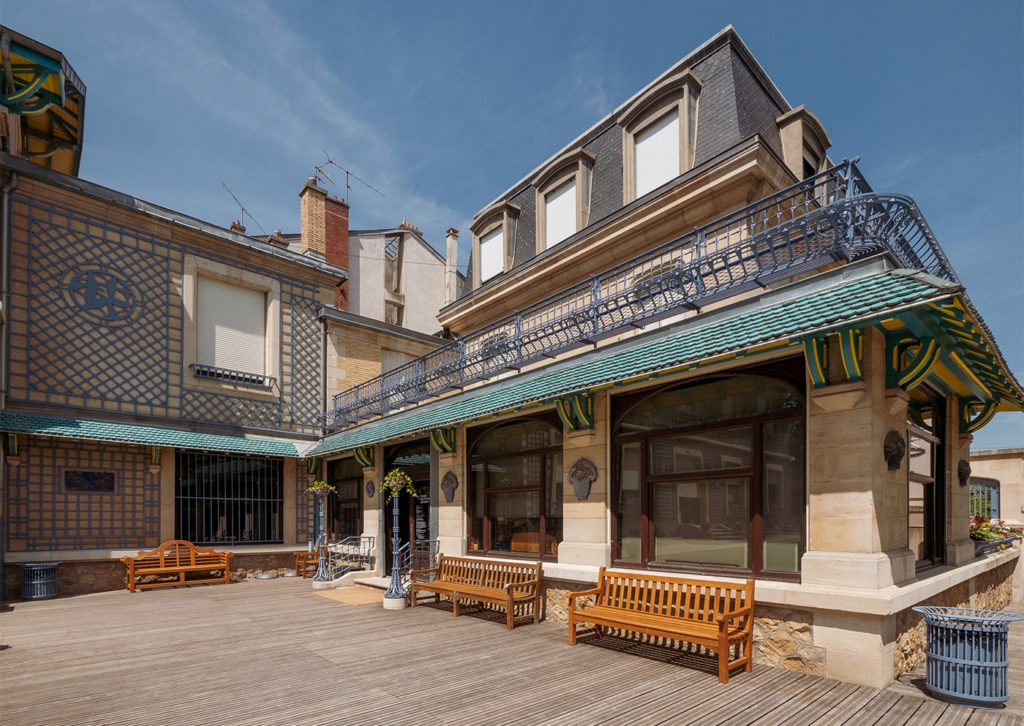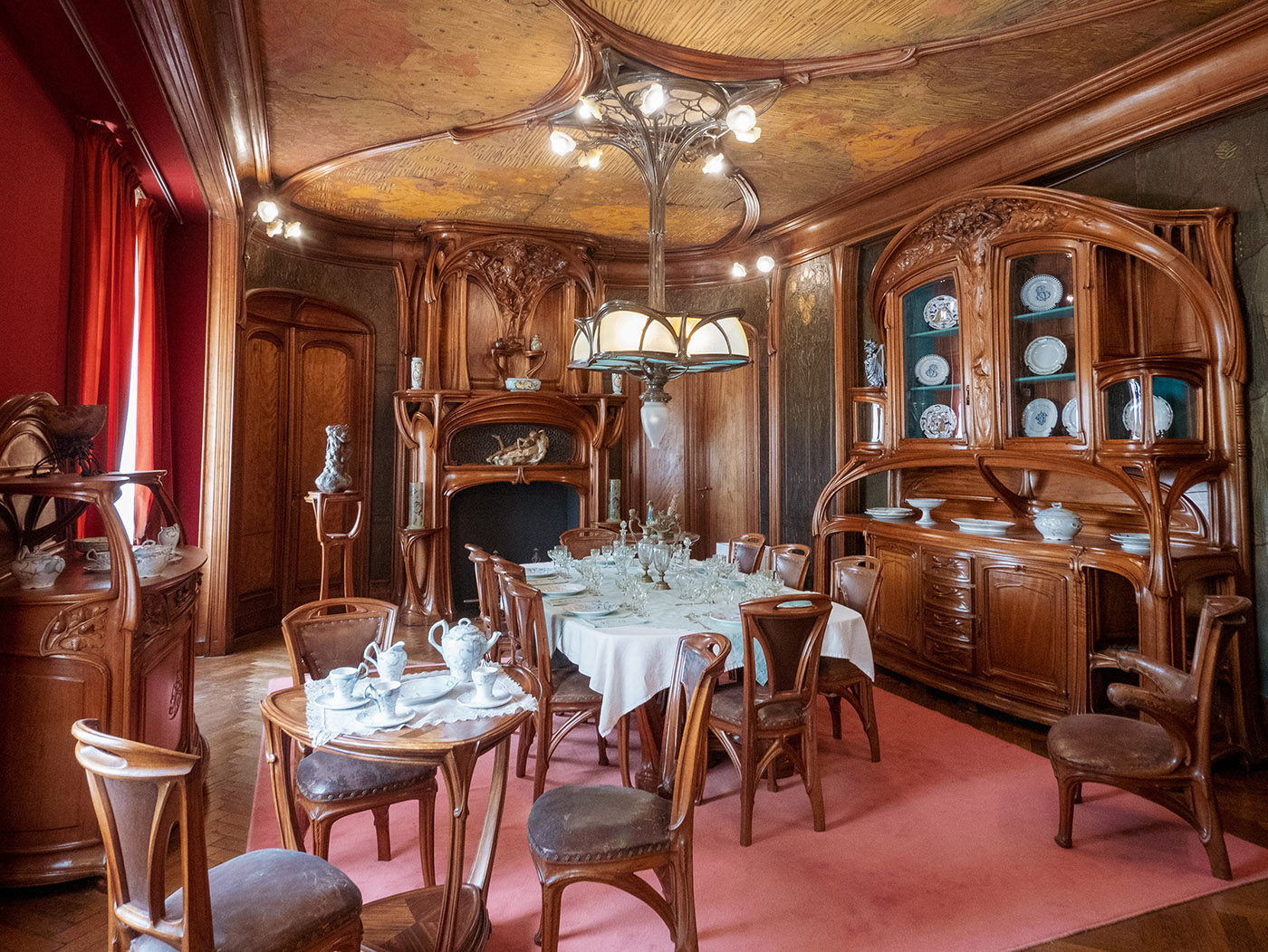 Discover the Nancy School from your sofa!
Nancy Tourisme offers you an immersive tour available free of charge online. This video tour invites you to follow a young apprentice who has just joined the Gauthier & Poinsignon company.
Push the door of the Daum shop
Founded in 1878, the Daum crystal factory in Nancy is still today a factory renowned for its know-how. A shop is located on the Place Stanislas and allows you to discover, on the first floor, some artistic pieces created in partnership with great artists.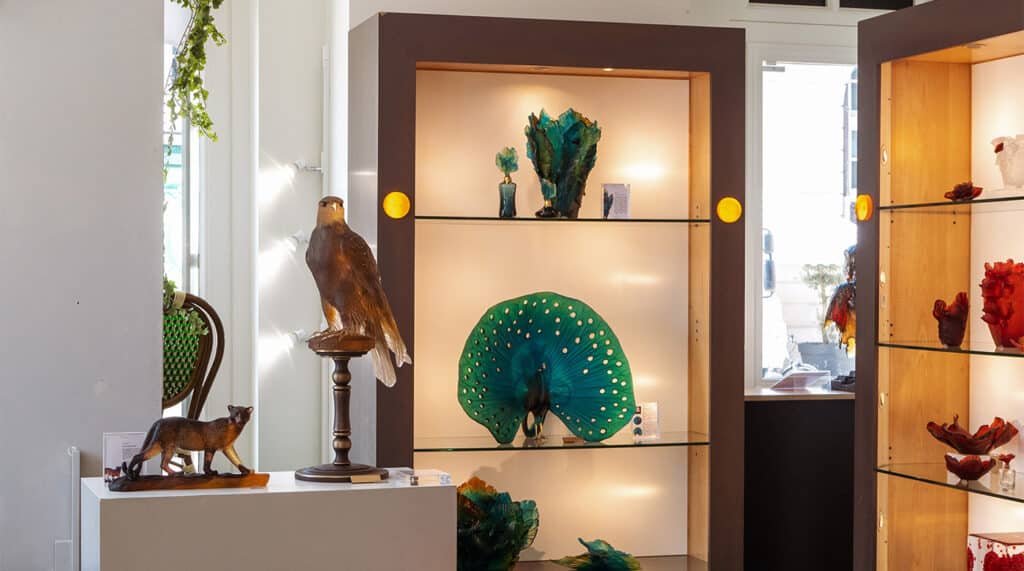 Go to the Fine Arts Museum
This charming museum presents numerous works such as paintings by Rubens, Gustave Doré, Le Pérugin, Van Dyck, Brueghel… But its specificity is in the basement where numerous Daum pieces are exhibited, allowing you to see the evolution of this House over the years.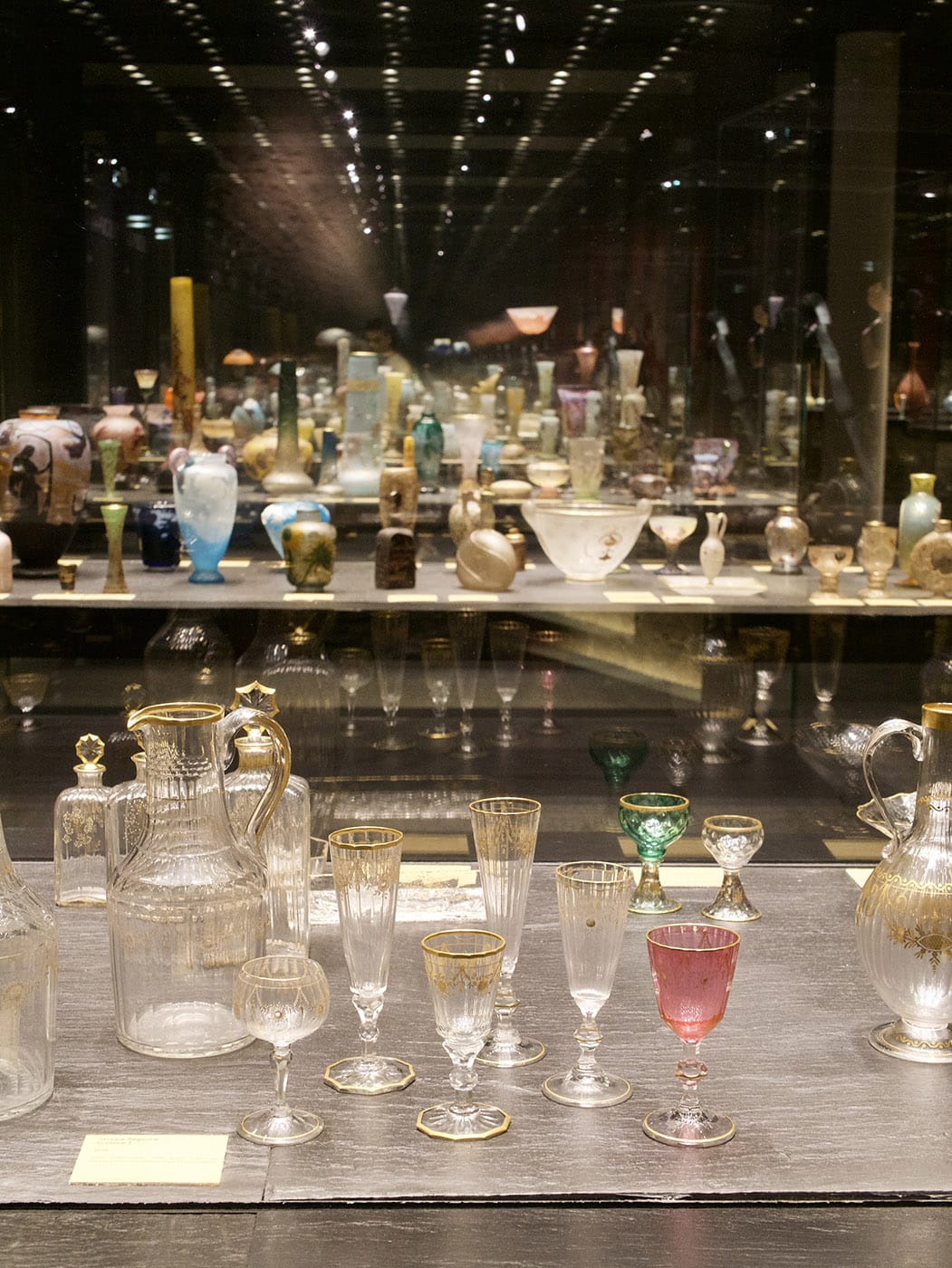 Until September 18, 2022, the Nancy Fine Arts Museum is also hosting the exhibition "Glass, 30 years of innovation at Cerfav" which presents about fifty works by former students of the European Centre for Research and Training in Glassmaking. You will see glass in all its forms and you will probably be surprised by some of the works!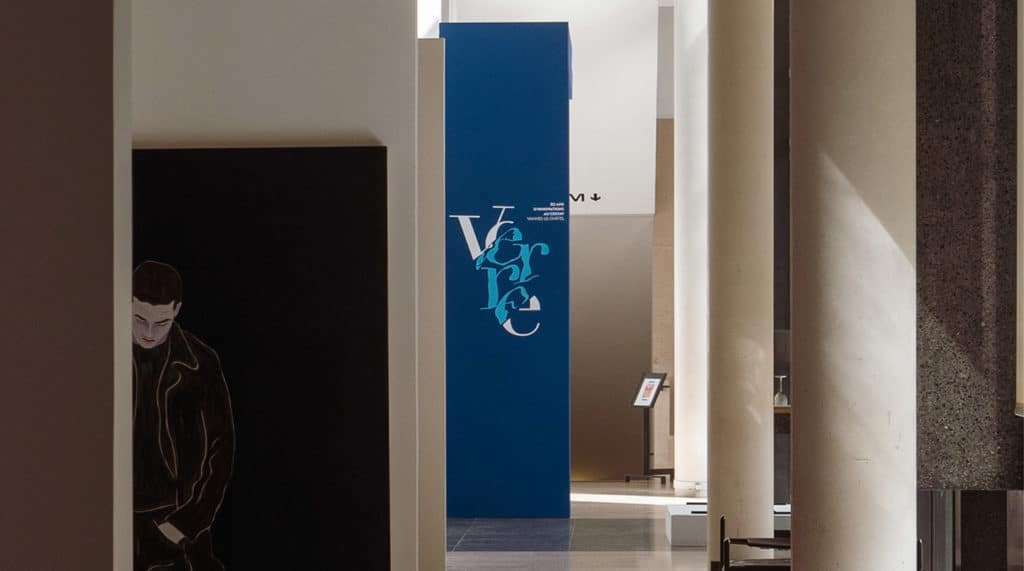 2022: the year of glass!
The United Nations has declared 2022 to be the International Year of Glass. On this occasion, Nancy is celebrating the exceptional know-how of master glassmakers through a vast programme of exhibitions, events, meetings and visits throughout the year.
Stroll in the Pépinière park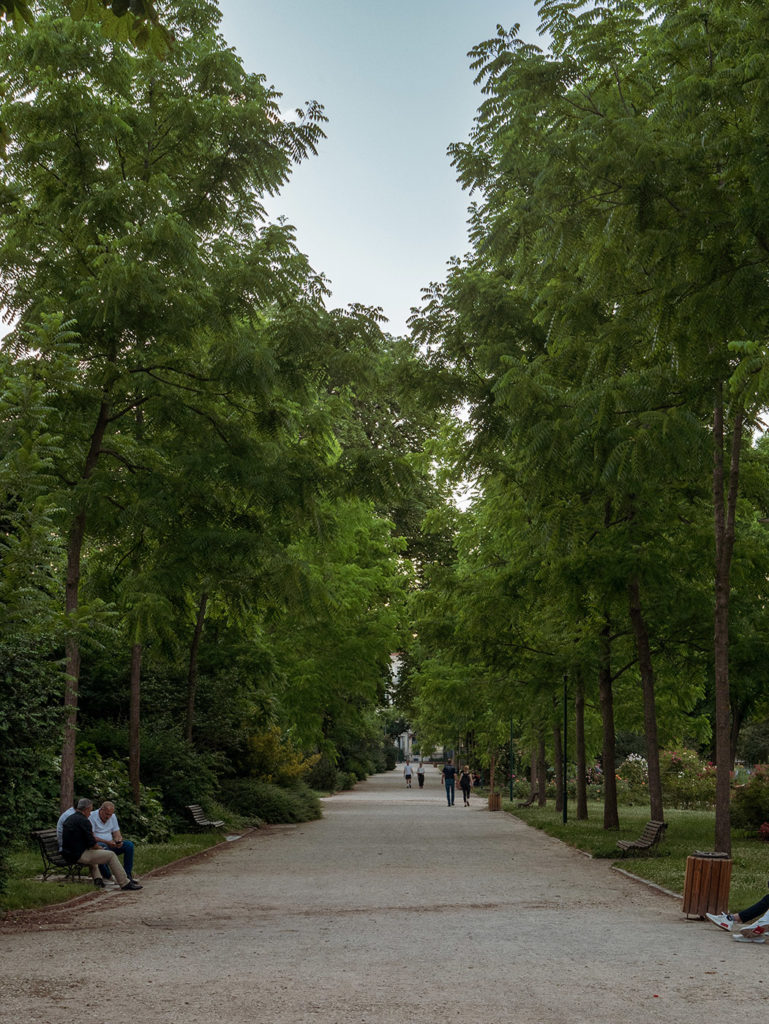 If you're looking for this park, ask the Nancy residents for "La Pep'"! It is the green lung of the city, located a stone's throw from the Place Stanislas, and owes its name to the fact that it was the site of the former royal nursery founded by Stanislas.
Today it is a place of life where you can find a miniature golf course, a puppet theatre, several sports grounds, etc. In summer, it is open until 10:30 pm and becomes a haven for picnic lovers.
Entering the cathedral
Built in the 18th century in baroque style, this cathedral is well worth a visit. Don't forget to look up at its impressive dome. However, beware of the opening hours: outside of services it is open from 3 to 7 pm.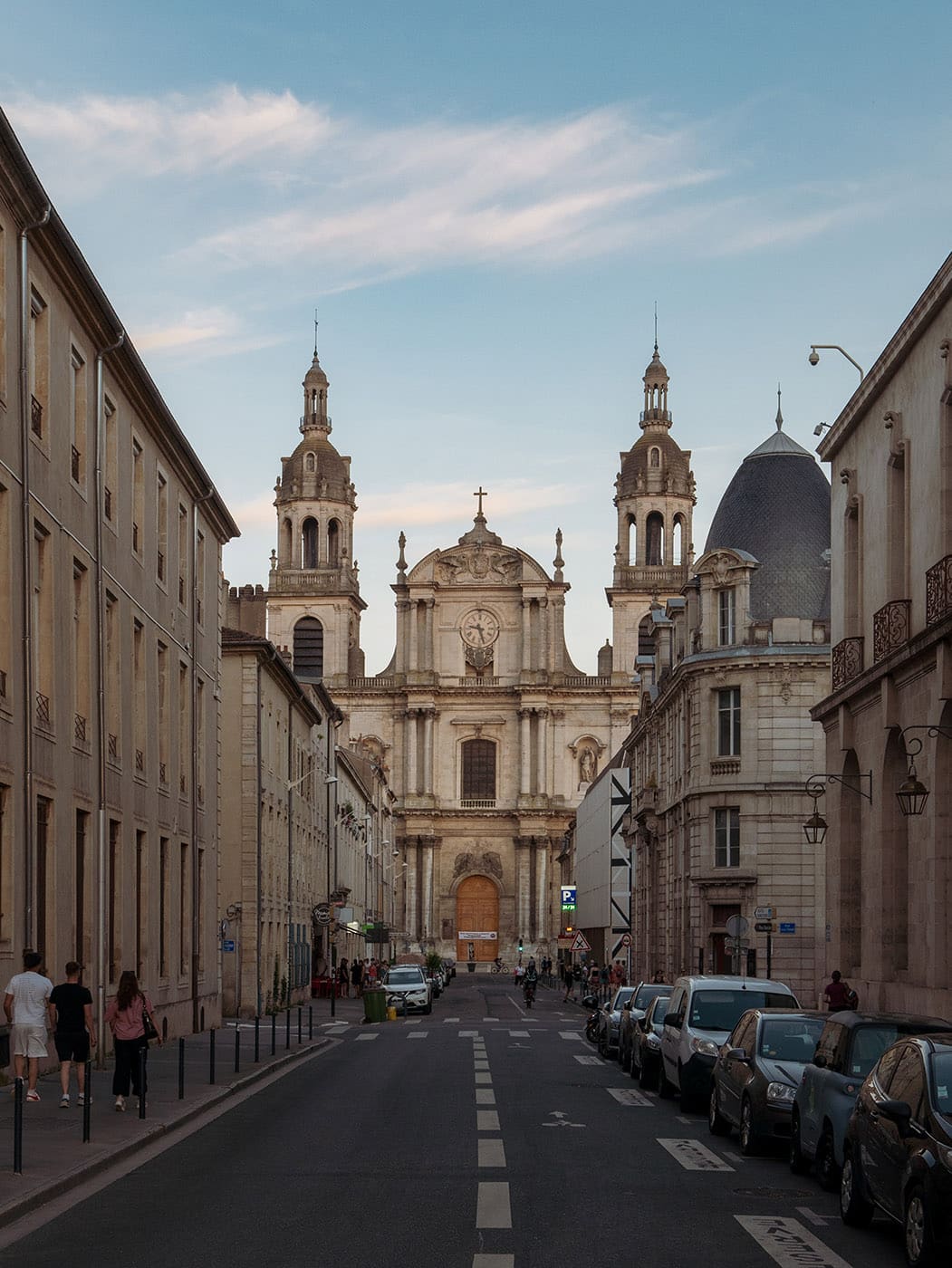 Go and see the rue des Écuries
This unusual and little-known street owes its name to the fact that it once housed the Duke of Lorraine's stables. Today it houses houses which have the particularity of being linked to the Parc de la Pépinière by small bridges.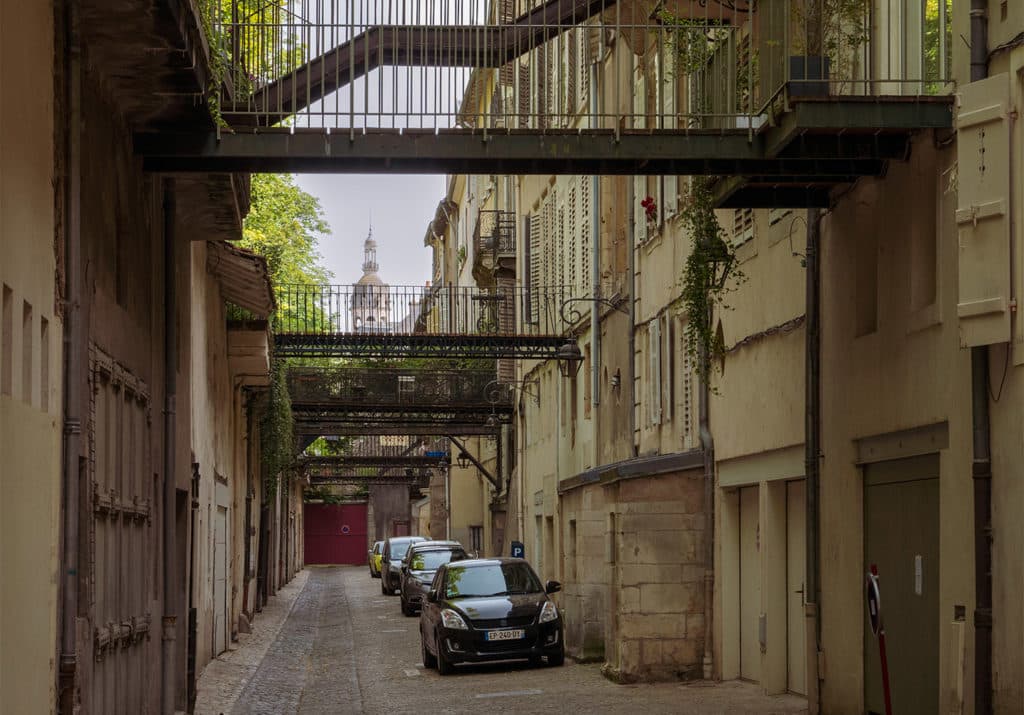 Taste the specialities of Nancy Passions Sucrées
Some twenty typical recipes from the region have been brought up to date by the city's restaurateurs. You can go to any of them with your eyes closed to taste local desserts, pastries and delicacies.
Walk along the urban art trail
For lovers of street art, there are several works of art to be seen on the walls of the city. The Nancy Tourisme website offers you a selection of them. To find out more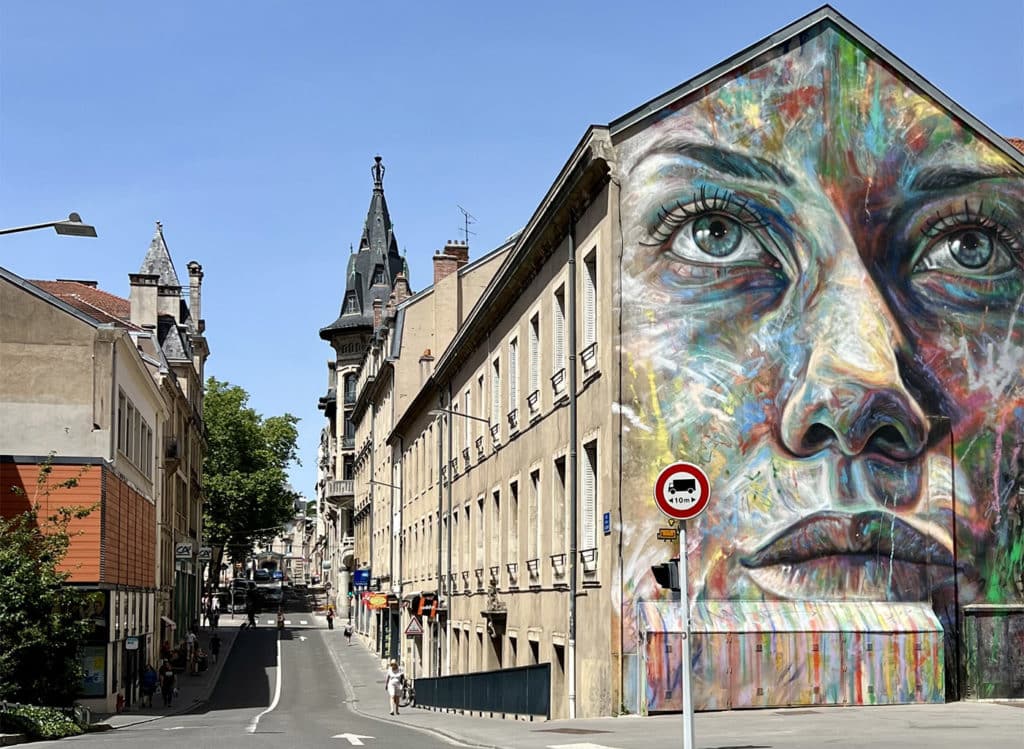 Enter the Cordeliers church
Built at the end of the 15th century, this church is remarkable for its round chapel inspired by the Medici chapel in Florence.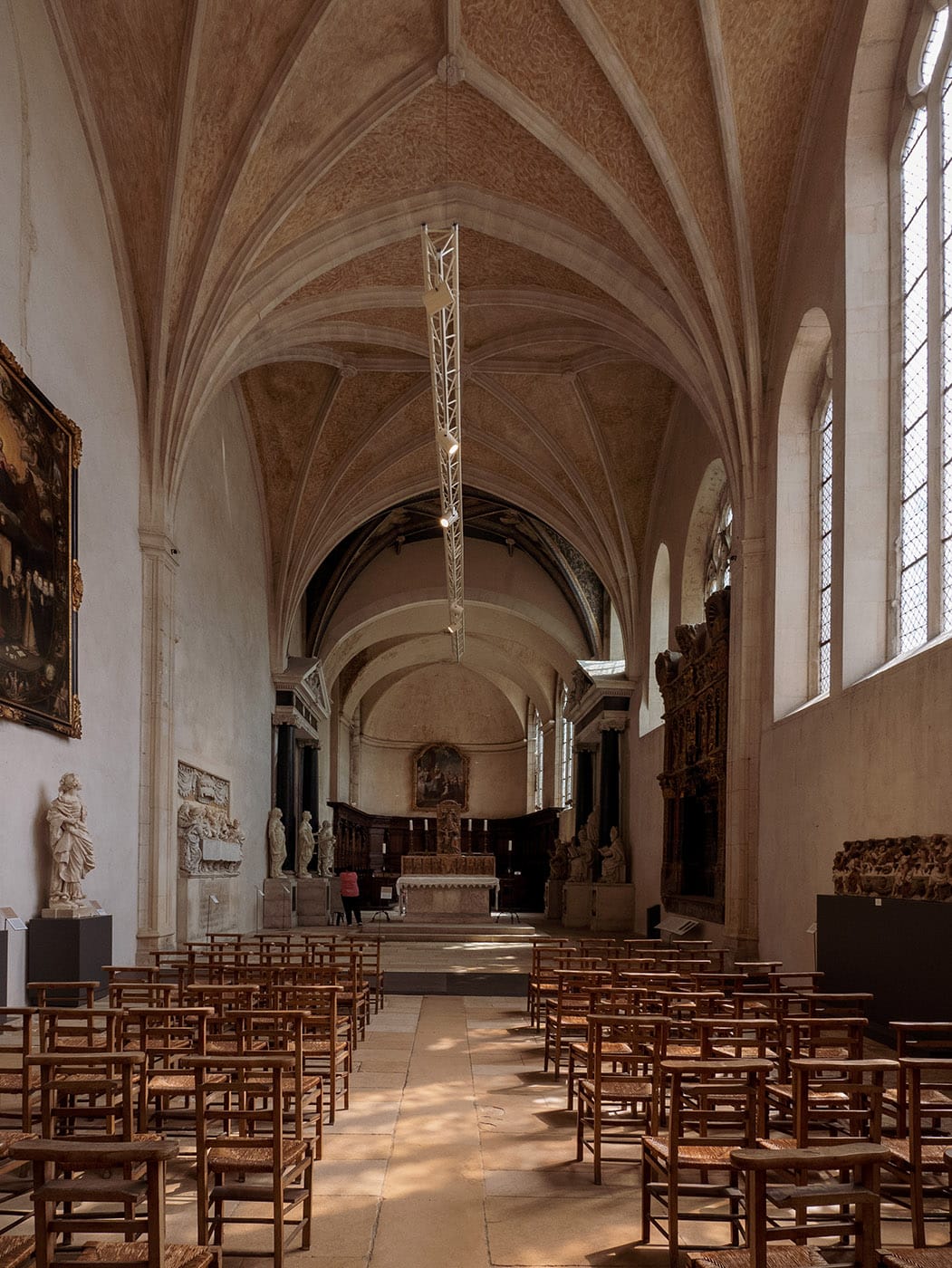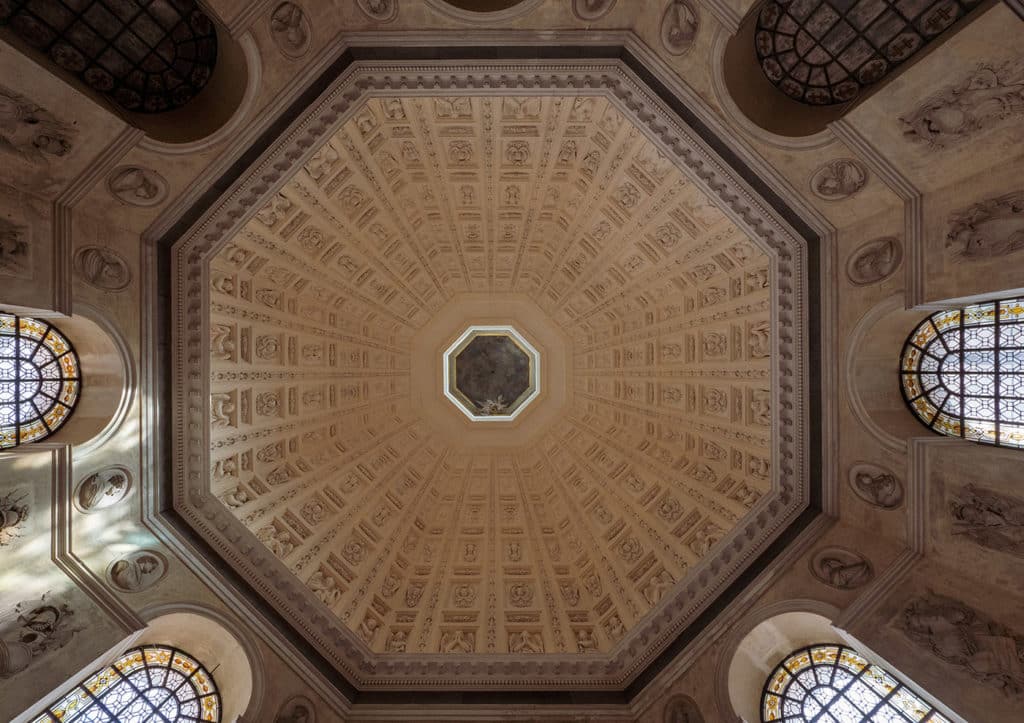 Discover the botanical garden
A little further from the city centre, the botanical garden is an interesting visit, especially for families. There is a vast tropical greenhouse of 2,500 m2 which presents an exhibition on dinosaurs until 6 November 2022.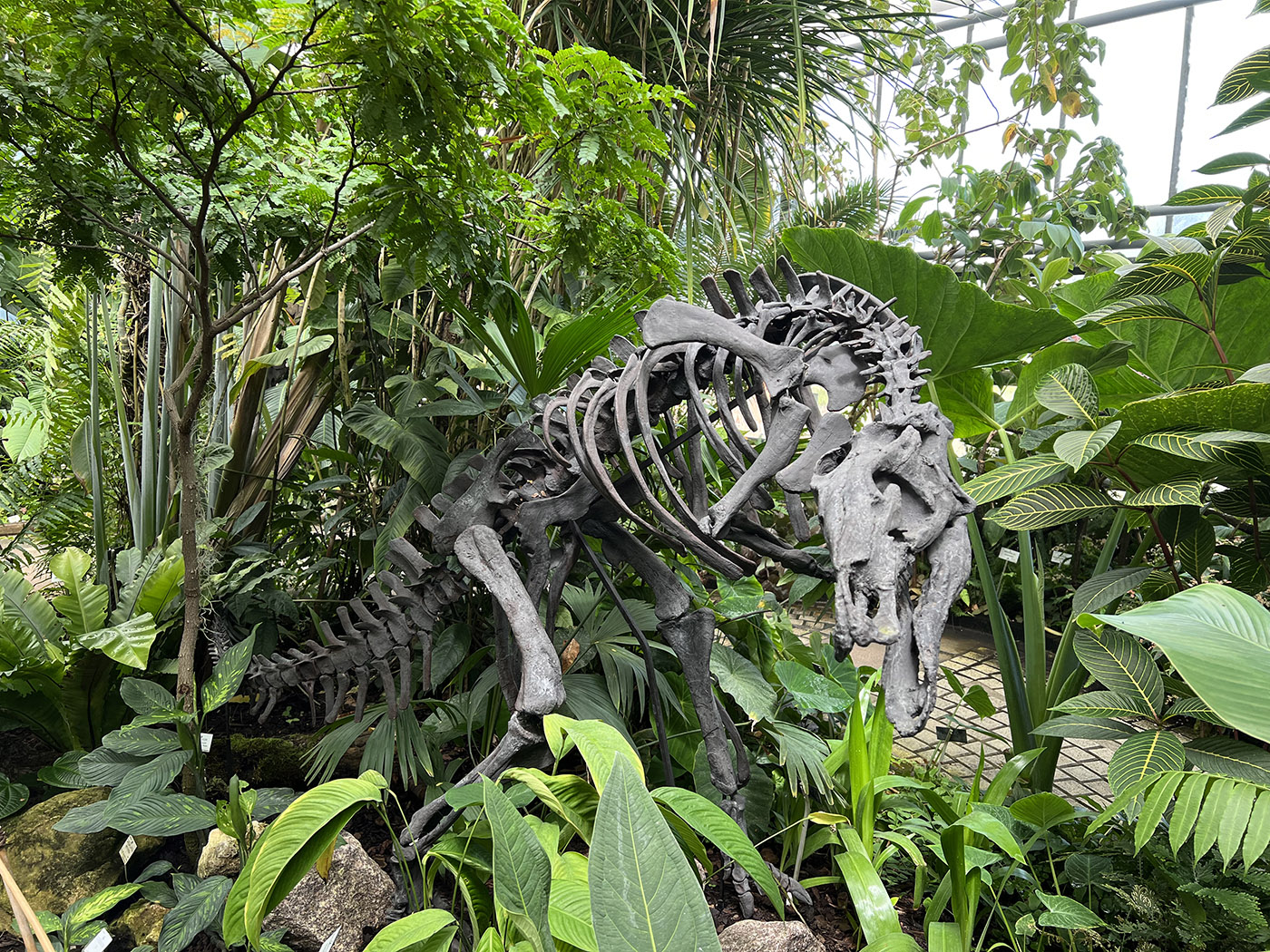 ---
Best places in Nancy
Where to eat in Nancy? The must-try restaurants
Nancy is the third city in France to have the most restaurants in relation to the number of inhabitants. There are therefore many good addresses where you can enjoy a good meal! Here is a selection.
Vins et Tartines, you'll change your mind about sandwiches! – €€
Don't let the name of this restaurant fool you! The tartines you will find here are not vulgar slices of bread with a few toppings. No, no, here we offer you gourmet tartines that are a real treat for the taste buds!
Each tartine is imagined in association with a wine, as Clotilde Mengin, the manager of the house, is also an oenologist and will be happy to advise you on the best nectar to choose to accompany your meal. And if you like what's in your glass, you can buy the bottle since the restaurant is also a wine shop.
It is a very good value restaurant where you can have lunch either on the terrace or in the 17th century cellar. For dessert lovers: don't miss the café gourmand, a REAL treat!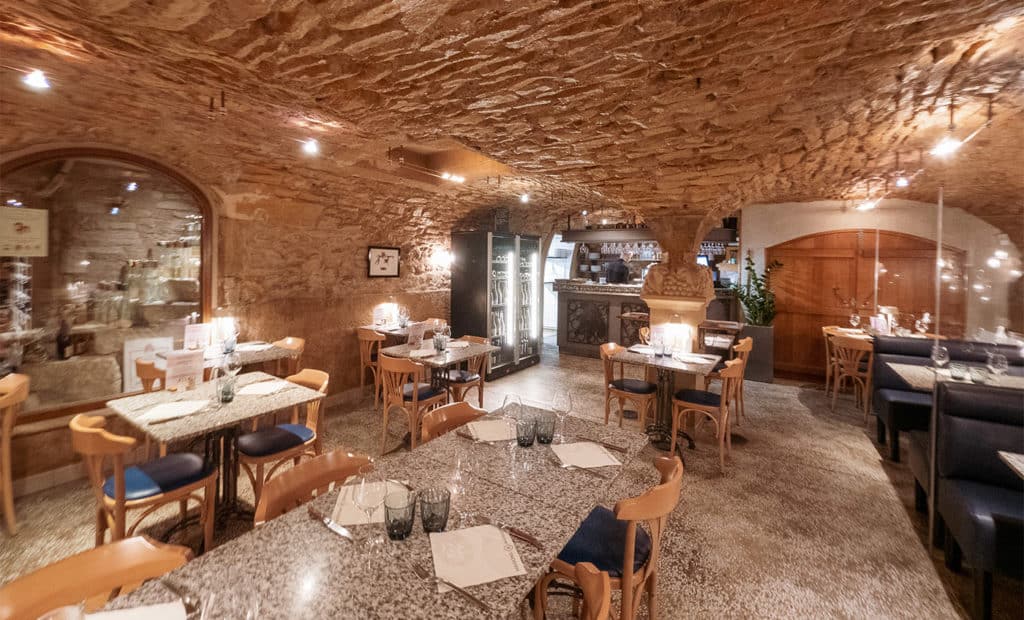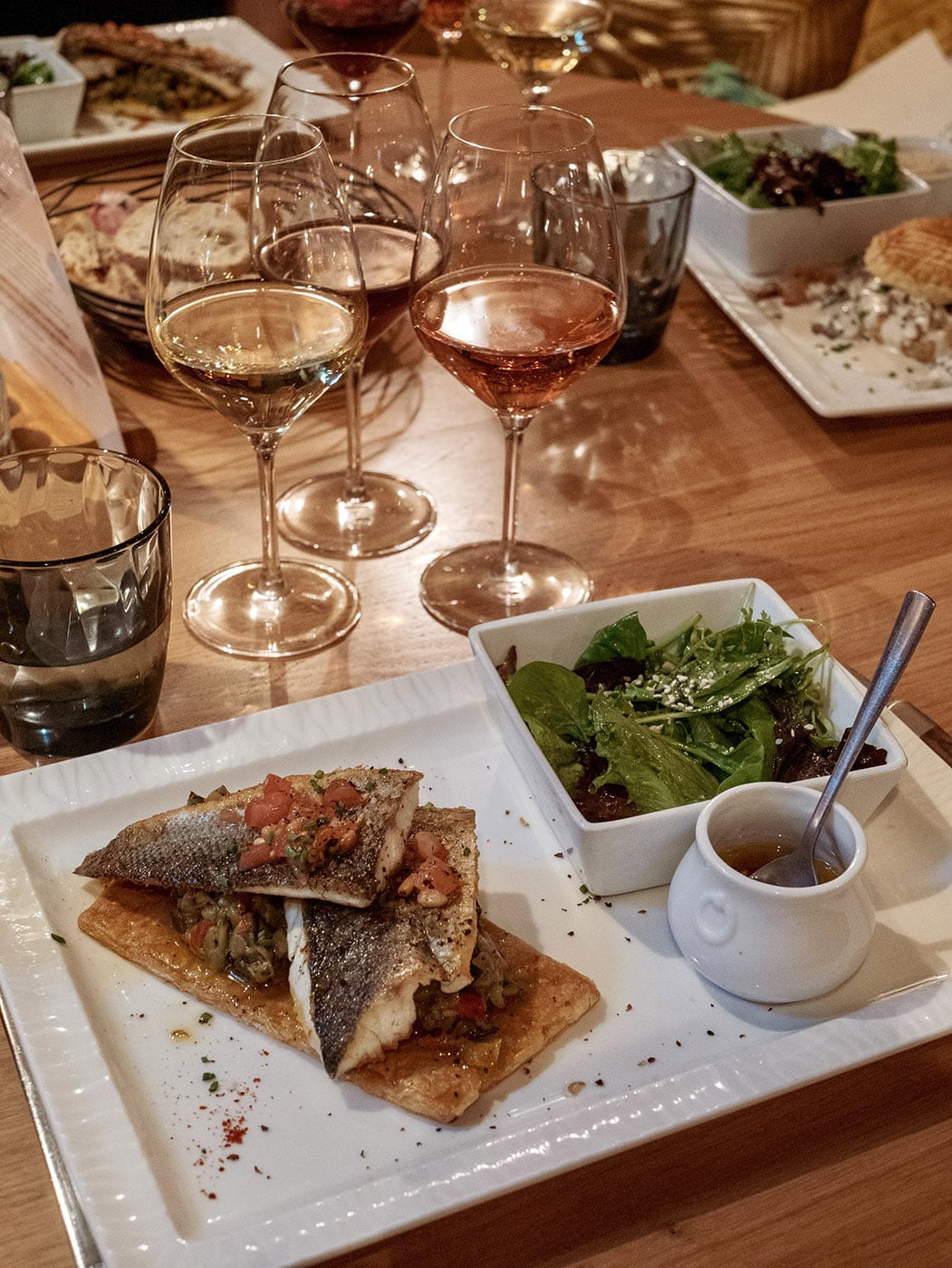 L'Excelsior, the art nouveau brasserie – €€€
This art nouveau style brasserie is a little jewel where you absolutely must stop. There is something for everyone, but if you don't feel like stopping there to eat, then stop off for breakfast or an afternoon coffee to enjoy the setting.
My advice: the "Tout Nancy", a gourmet dessert made from the region's specialities: macaroon, mirabelle plum and bergamot.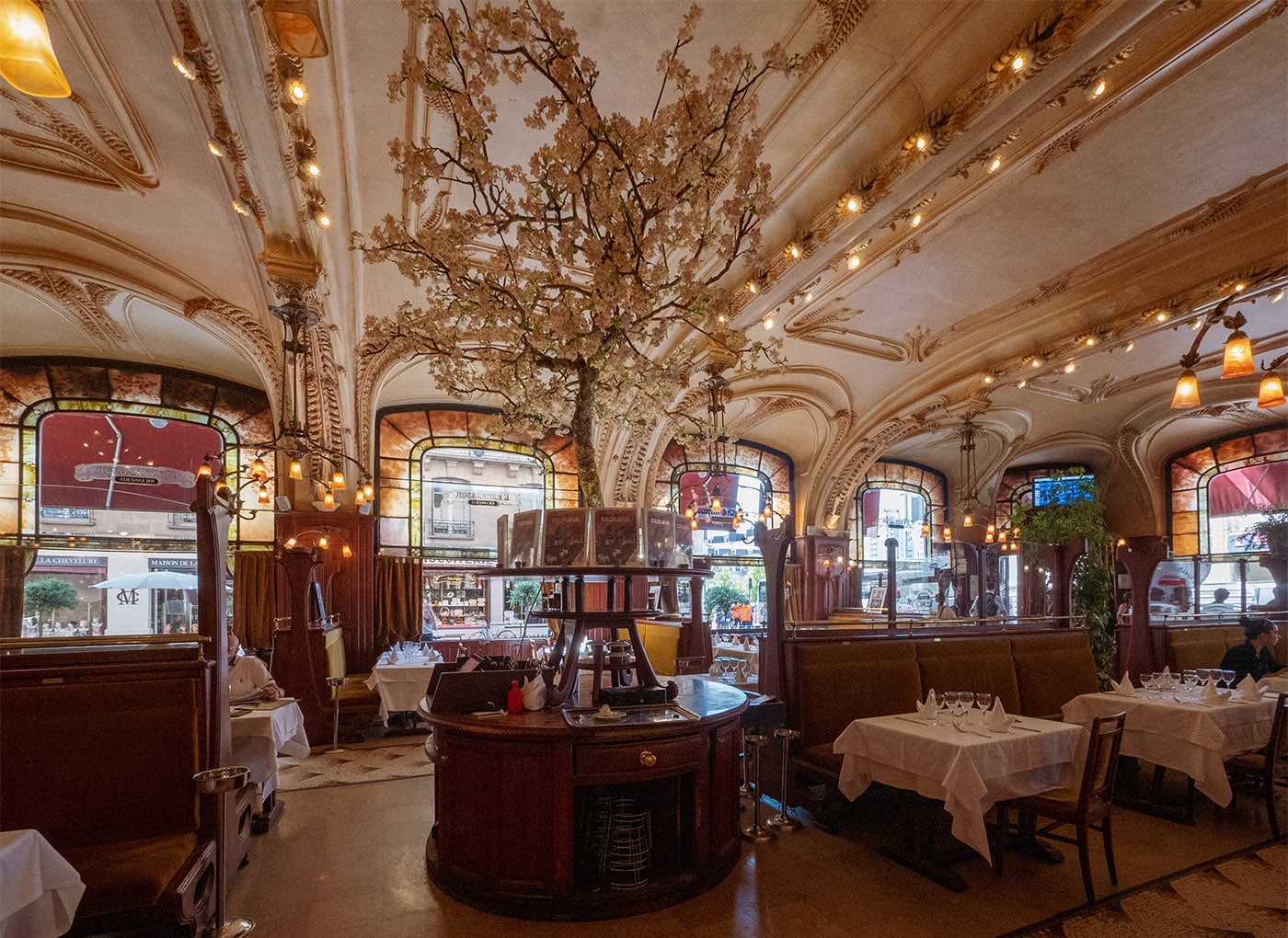 La Table du Bon Roi Stanislas, 18th century cuisine – €€€
Here is a restaurant that I strongly invite you to discover because its concept is fabulous! The two partners spent four years immersing themselves in the history books of local gastronomy to recreate dishes that King Stanislas might have tasted in his time. Here, for example, you will find neither tomatoes nor potatoes, as they were not yet eaten in France in the 18th century. The menu offers original recipes sometimes inspired by Polish cuisine, the country of origin of Stanislas.
As for the prices (around 24 € for the main course, 44 € for the three-course menu), they are fully justified by the carefully chosen products and the work done in the kitchen. The dishes are divine and the wines that accompany them are chosen with talent. An experience you must try.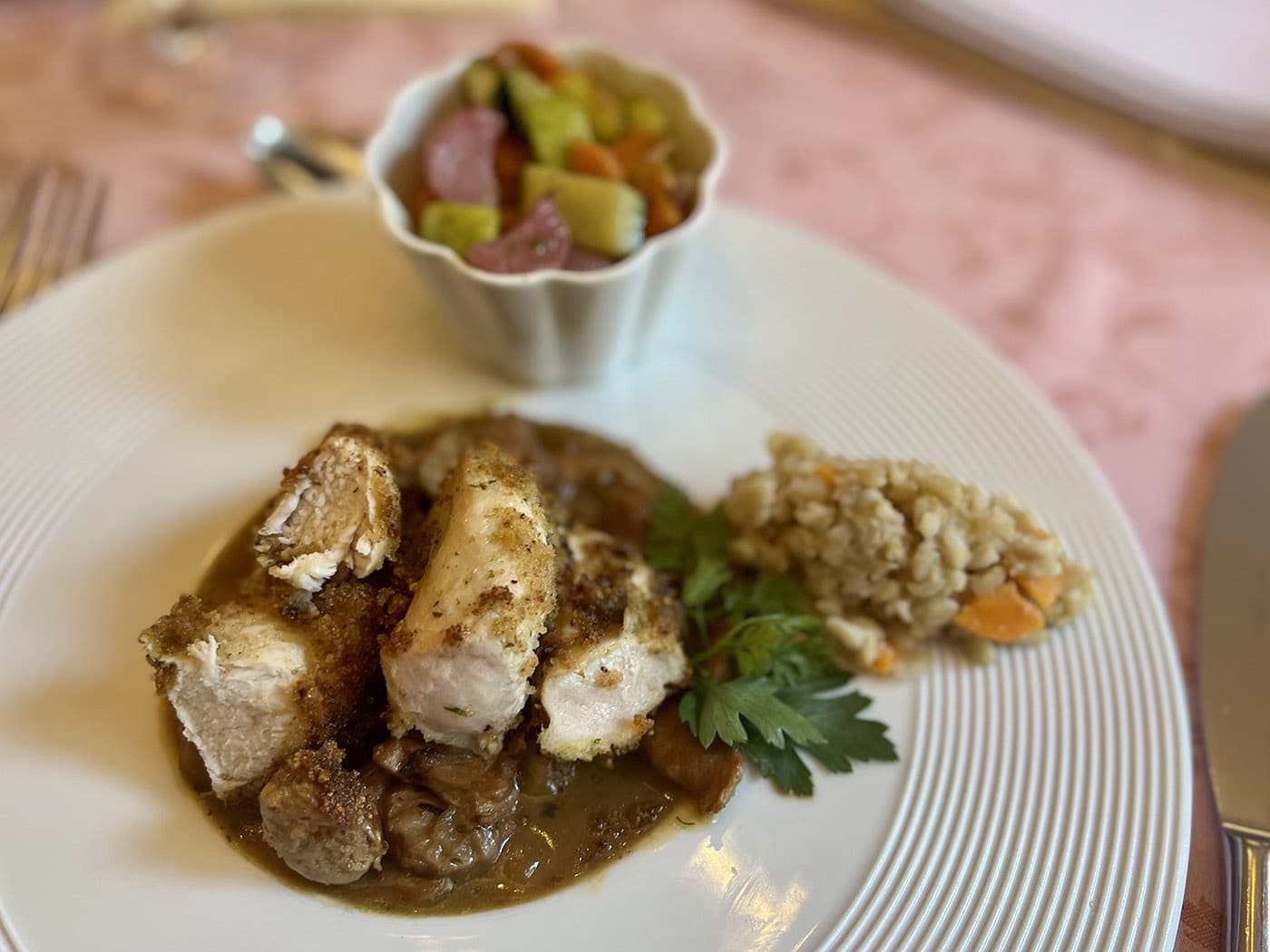 La Bolée crêperie, the crepe revisited – €
This delicious crêperie is run by Thierry Vincent, a master restaurateur who has a taste for good, well-worked products! And if you wonder what a crêperie is doing in Nancy, you should look at the dessert menu and the "vaute", an old local recipe made with crêpe dough, mirabelle plum from Lorraine and mirabelle sorbet. A must-try!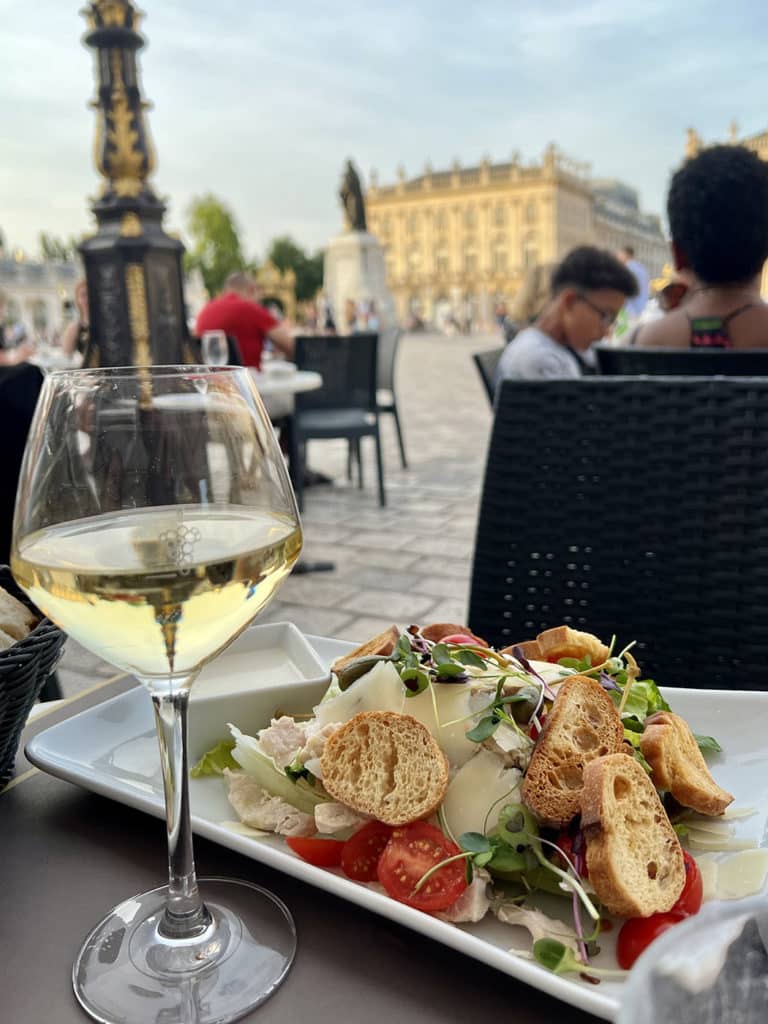 Le Grand Café Foy, for lunch on the Place Stanislas – €€€
This brasserie is ideally located, allowing you to have lunch in the heart of the city while admiring the Place Stanislas, especially if the weather allows you to enjoy the terrace.
Obviously, the location has an impact on the prices charged but it is not a "tourist trap" because the food is good.
Where to sleep? Hotels in Nancy
I put my luggage down at the Ibis Style Centre Gare Hotel which has the advantage of being located a stone's throw from the train station and a 10 minute walk from the Stanislas square.
The rooms are clean and comfortable and the breakfast (all-you-can-eat buffet) is fresh and varied (freshly squeezed orange juice, crêpes, fresh bread, madeleines, croque-monsieur, cereals, yoghurt…).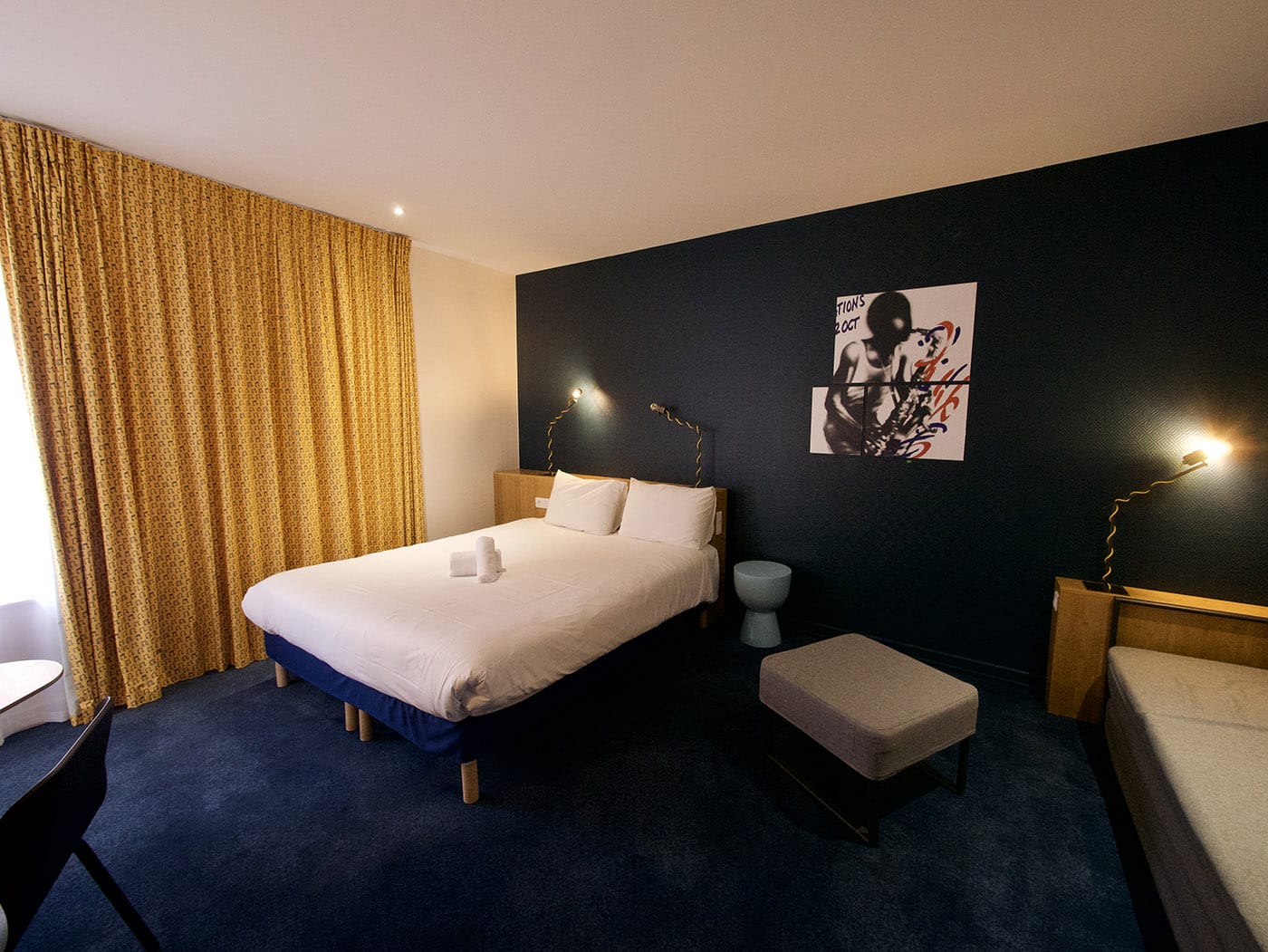 Many other hotels are waiting for you in Nancy, so you can easily find accommodation.
Addresses for souvenirs and gifts
The Tasteful Grocery Store
Taste is a story of the palate, but in Nancy it is also a family story! Twelve years ago, Bénédicte (the niece) and Marie (the aunt) created this grocery shop which honours quality products and producers.
All the products listed here have been carefully selected. Ask Marie: she knows everything there is in her shop and will be happy to tell you about the producers who want to tickle your taste buds. Good humour guaranteed in this establishment where you will find nearly 1500 references, 80% of which are products from Lorraine.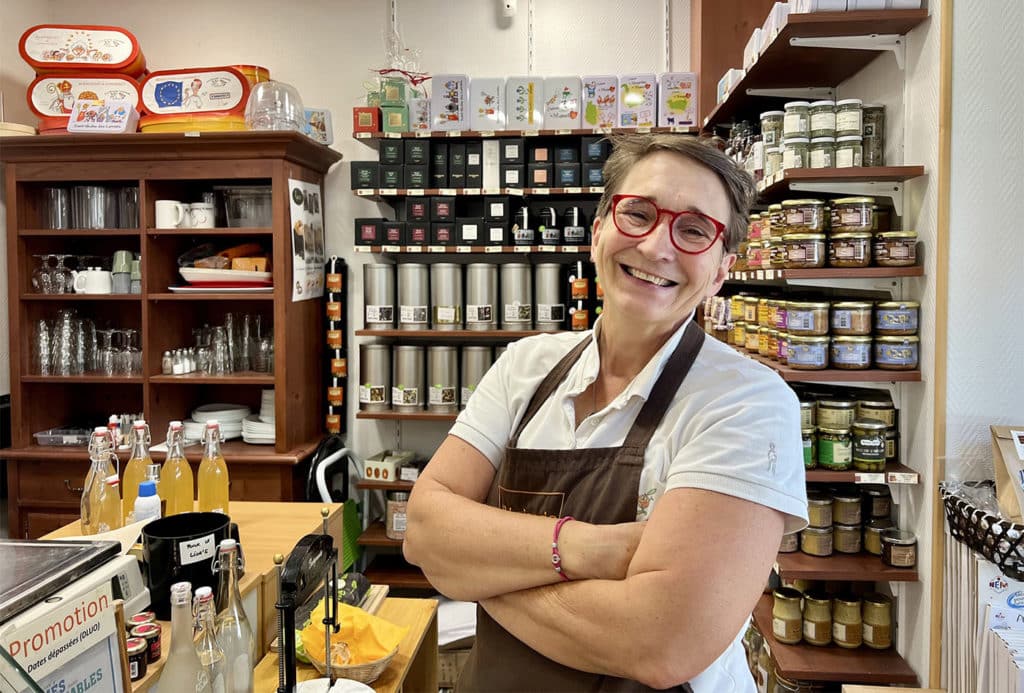 The tourist office shop
If you want to bring back a souvenir made by a local craftsman, the Nancy Tourist Office offers a whole selection of unique objects: pens, decorative objects, soaps, jewellery… you will find ideas for authentic gifts.
---
The map of good addresses
Find all the addresses mentioned in this article on this map:
You can also find a selection of accommodation and food and cultural activities on the Explore Grand Est website.
Have a nice trip! 😉
---
Did you like this article? Pin it on Pinterest!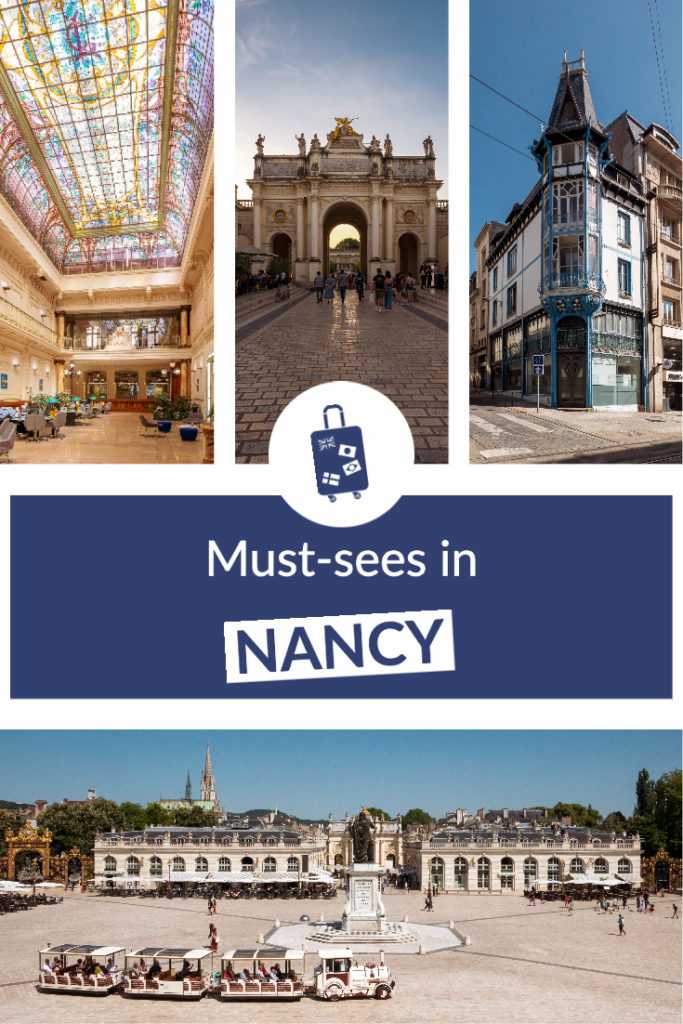 ---
Article proposed in partnership with Nancy Tourisme and Explore Grand Est