With its breathtaking cliffs, waterfalls and landscapes, the Faroe Islands are among the most beautiful destinations in the world. Little frequented by tourists, these seventeen islands look like a paradise and almost give the impression of being alone in the world. With only 50,000 inhabitants and only 5,000 tourists per year, the Faroe Islands are still an unspoiled destination.
How to prepare your trip to the Faroe Islands? At what time of the year to go there? What are the places to visit? What are the good addresses of hotels and restaurants? How much does it cost? All this information is in this travel guide!
The Faroe Islands in short
When to go there? Located slightly north of the UK and close to Norway, the weather in the Faroe Islands is not the most pleasant! It is often rainy and, in winter, it is dark for most of the day. On the contrary, during the summer, the days are very long. It is therefore preferable to go there between May and September.
Who is it for? It is a very natural destination where the main activities to do are walks from village to village. It is preferable to like walking a minimum.
How to get there ? Atlantic Airways offers direct flights twice a week from major European cities, between May and mid-October.
How long to stay? The Faroe Islands are not very big. As the crow flies, they are barely more than 80 kilometers long. On the other hand, going from one island to another requires to make several detours so you should plan a few days to have time to fully enjoy and visit several islands. 3 days is really a minimum, I advise you rather to take ten days to be able to go to all the islands, to make some hikes and to take your time.
How to get around on the islands ? There are buses that connect the airport to Tórshavn, the capital, or to make some tourist excursions. However, I can't imagine visiting the Faroe Islands other than by car to have the freedom to stop at leisure (see below in the article, "Driving in the Faroe Islands"). There are cabs but they are horribly expensive so it is better to opt for a rental car, to be picked up at the airport by booking in advance.
How to communicate? Most of the inhabitants speak excellent English.
How much does it cost? Let's be honest: it is not the cheapest destination. Airline tickets are still reasonable, but hotels, restaurants and car rentals add to the cost. Fortunately, since most of the activities are outdoor, you won't have to pay much extra.
---
10 Things to do in the Faroe Islands
There is no shortage of places to contemplate in the Faroe Islands and you will probably want to stop several times a day to enjoy the beautiful scenery.
Several villages will punctuate your walks, almost all of them have a small church often located in front of the sea. Be careful though, the churches are very rarely open, not more than a few hours a week, so it is rare to have the chance to enter them.
Here is a selection of villages or viewpoints that I particularly appreciated. A non-exhaustive list that you can of course add to!
See Gásadalur and its impressive waterfall
On the island of Vagar, about 30 minutes drive from the airport, is this incredible place with a waterfall that plunges into the ocean. Wow effect guaranteed in front of such a spectacle!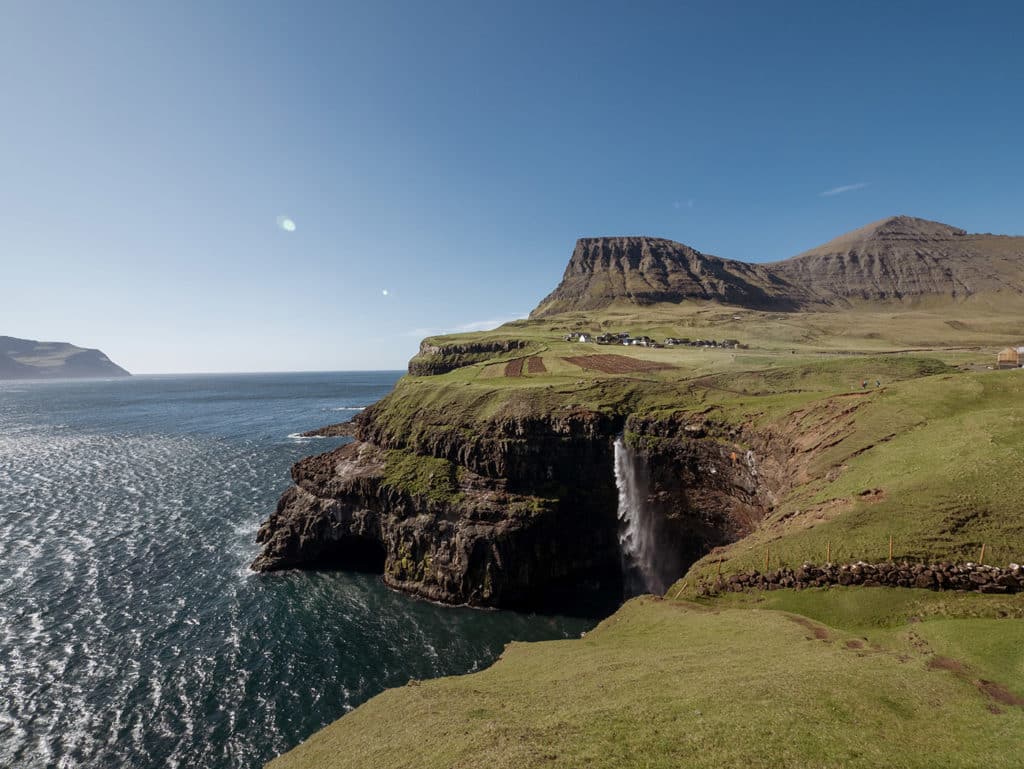 Visit Bøur, a very small village but very charming
Only a few dozen houses with grass roofs make up this village, but its location on the seashore makes it a must-see place. You will also see a small church.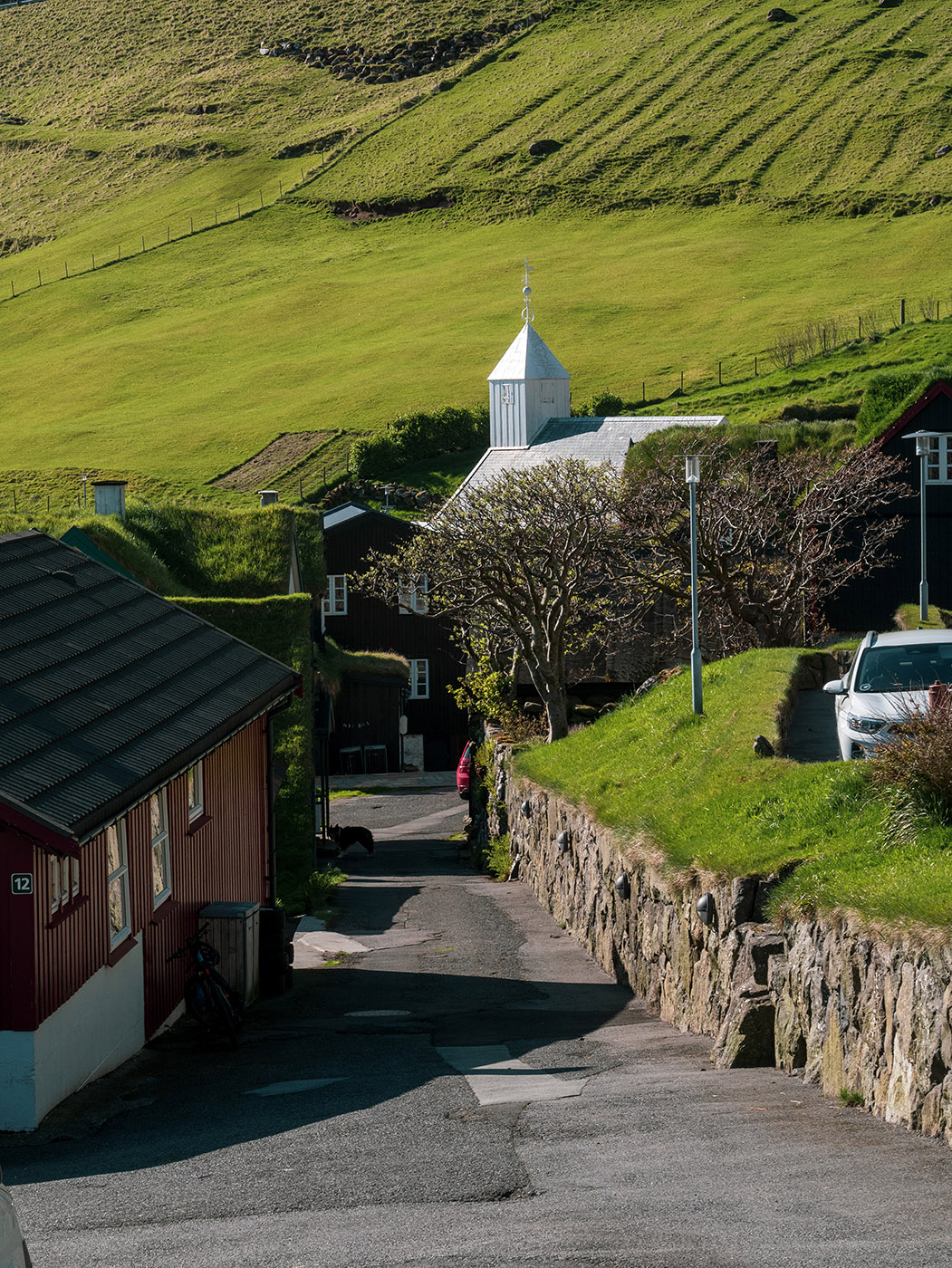 Explore Tórshavn, the capital
The capital of the Faroe Islands means "Thor's port," referring to the god of thunder and lightning. Although it is the capital, it is not a very large city. However, it has a very charming historical center with several stores and restaurants but also a small port and a cathedral (unfortunately often closed…).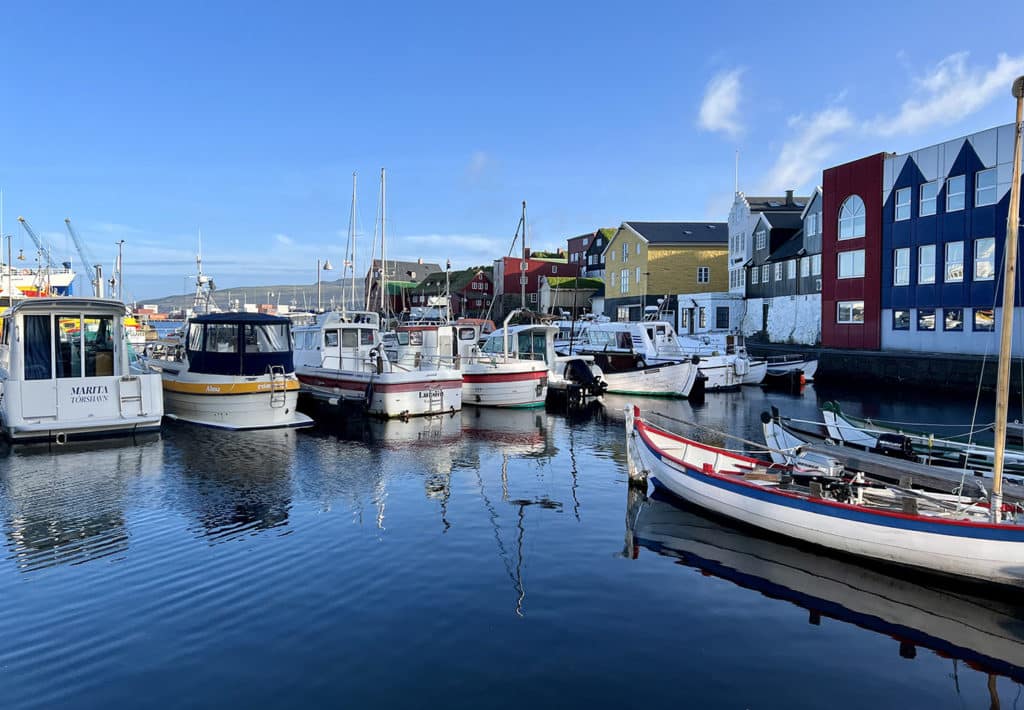 Go and see the red church of Sandagavur
On your way from the airport to Tórshavn, you will inevitably pass by the town of Sandagavur. Make a stop there to see its typical red church.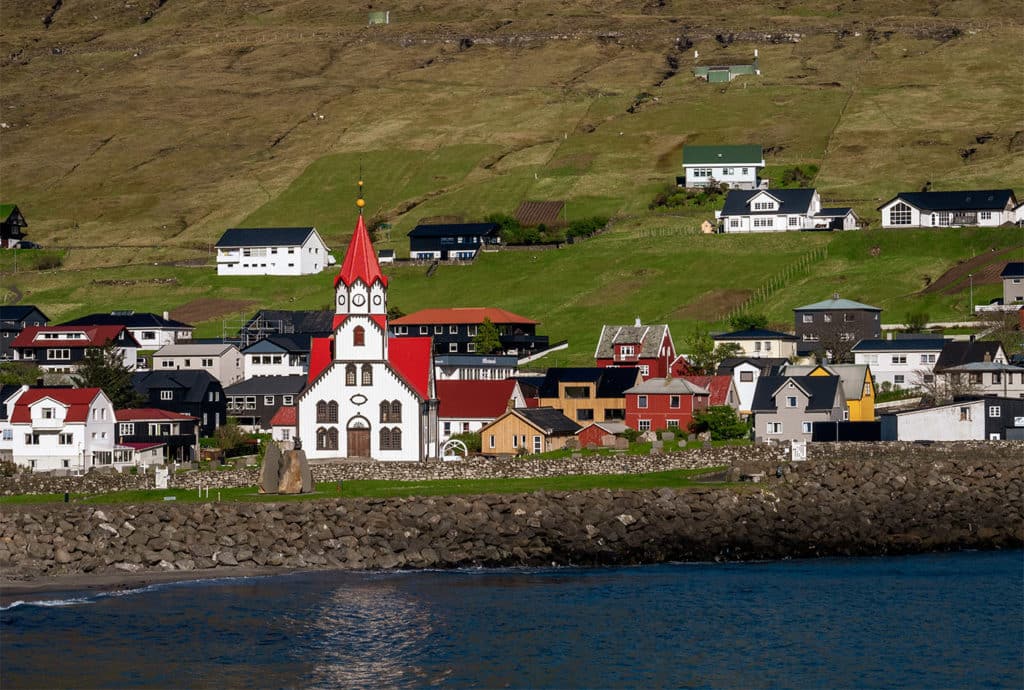 Going to the church of Viðareiði
Located on the island of Viðoy, in the far east of the Faroe Islands, the village of Viðareiði gives the impression of being at the end of the world. In this village, too, there is a church facing the sea and, next to it, a small cemetery where children are buried in a breathtaking landscape.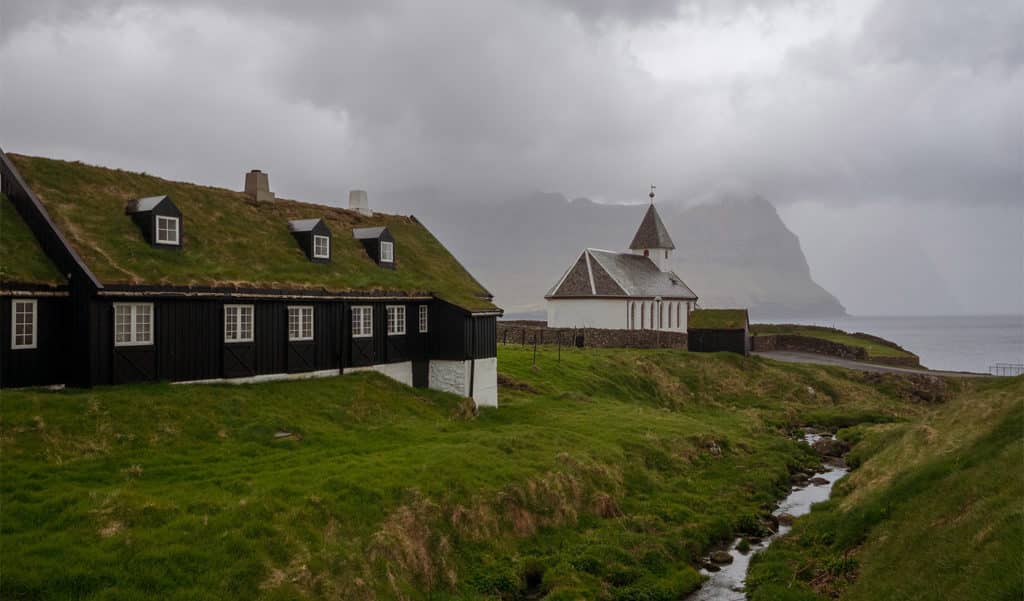 Admire the colors of Gjógv
Gjógv is one of my favorites of this stay. This village with colorful houses was built next to a sublime landscape, made of big cliffs. By arriving at the village, we pass by fields where sheep graze which adds to the charm of the place!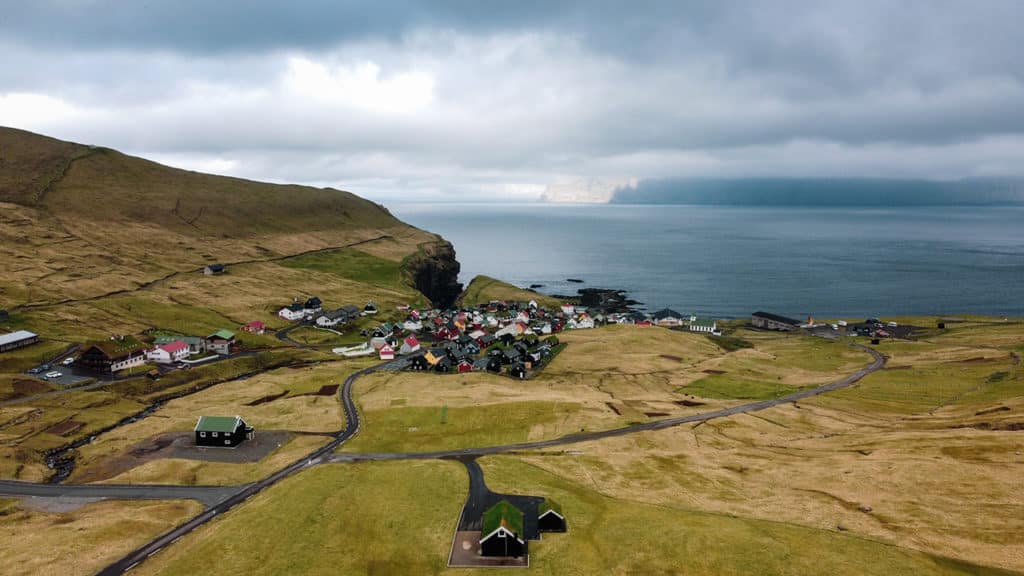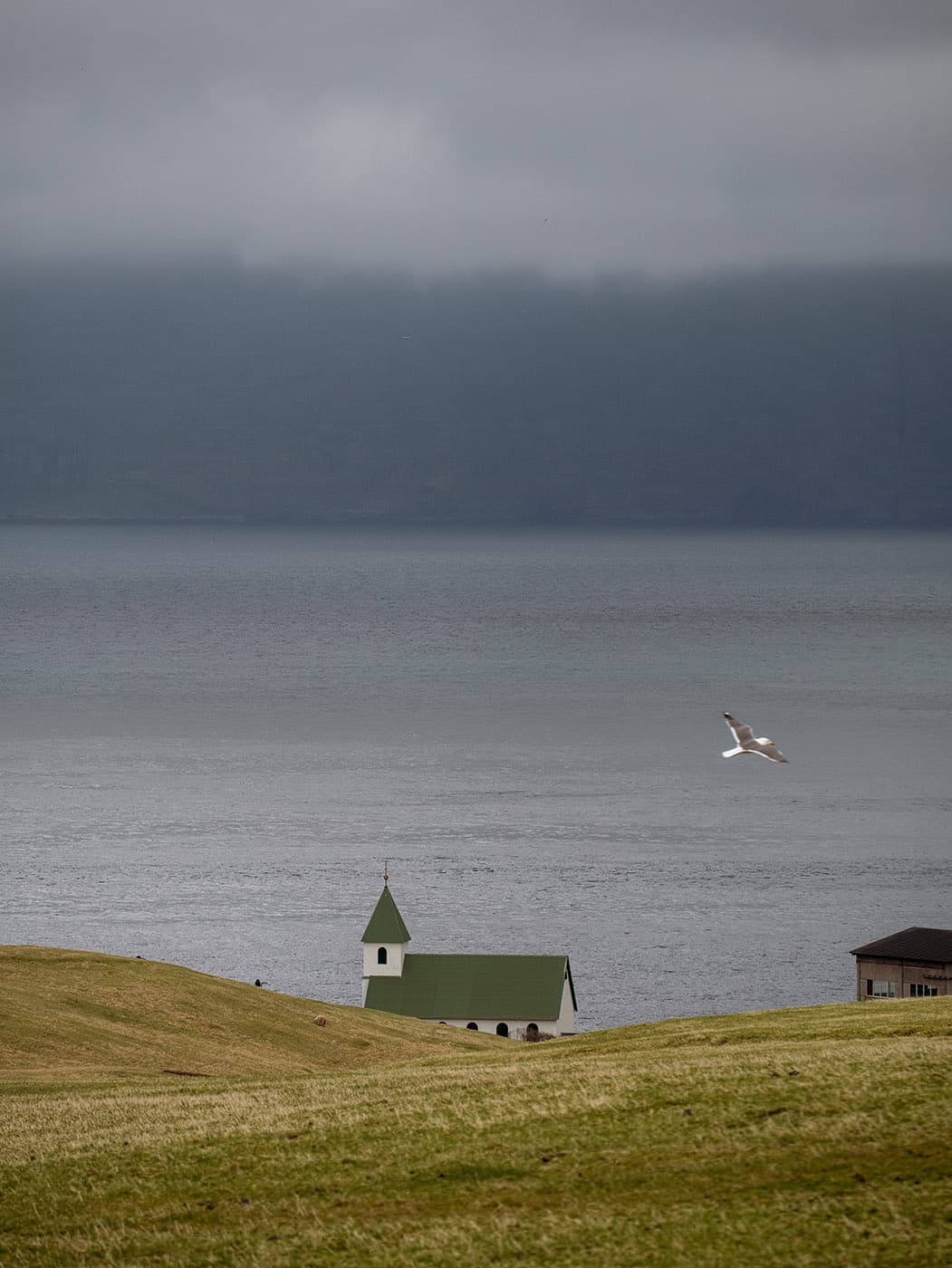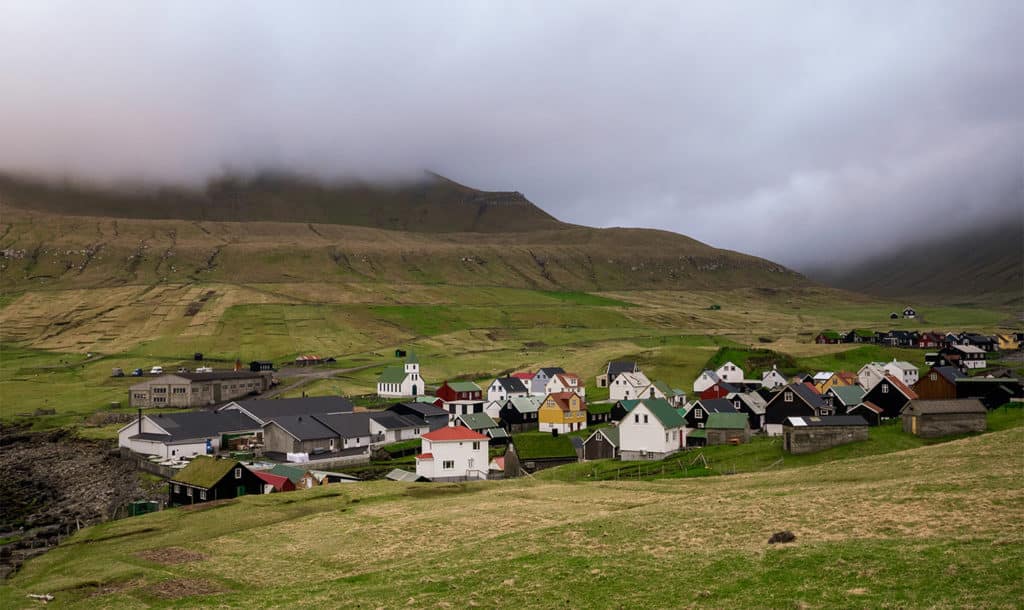 To take yourself for a viking in Kirkjubøur
In the Middle Ages, this village located not far from Tórshavn was the seat of the Faroese diocese. Much of the religious heritage that you can see in the Faroese National Museum (see below), comes from this village.
You can see the remains of the cathedral, a church and the oldest wooden house in the world. Opposite the cathedral, you can visit the old bishop's house which has been preserved.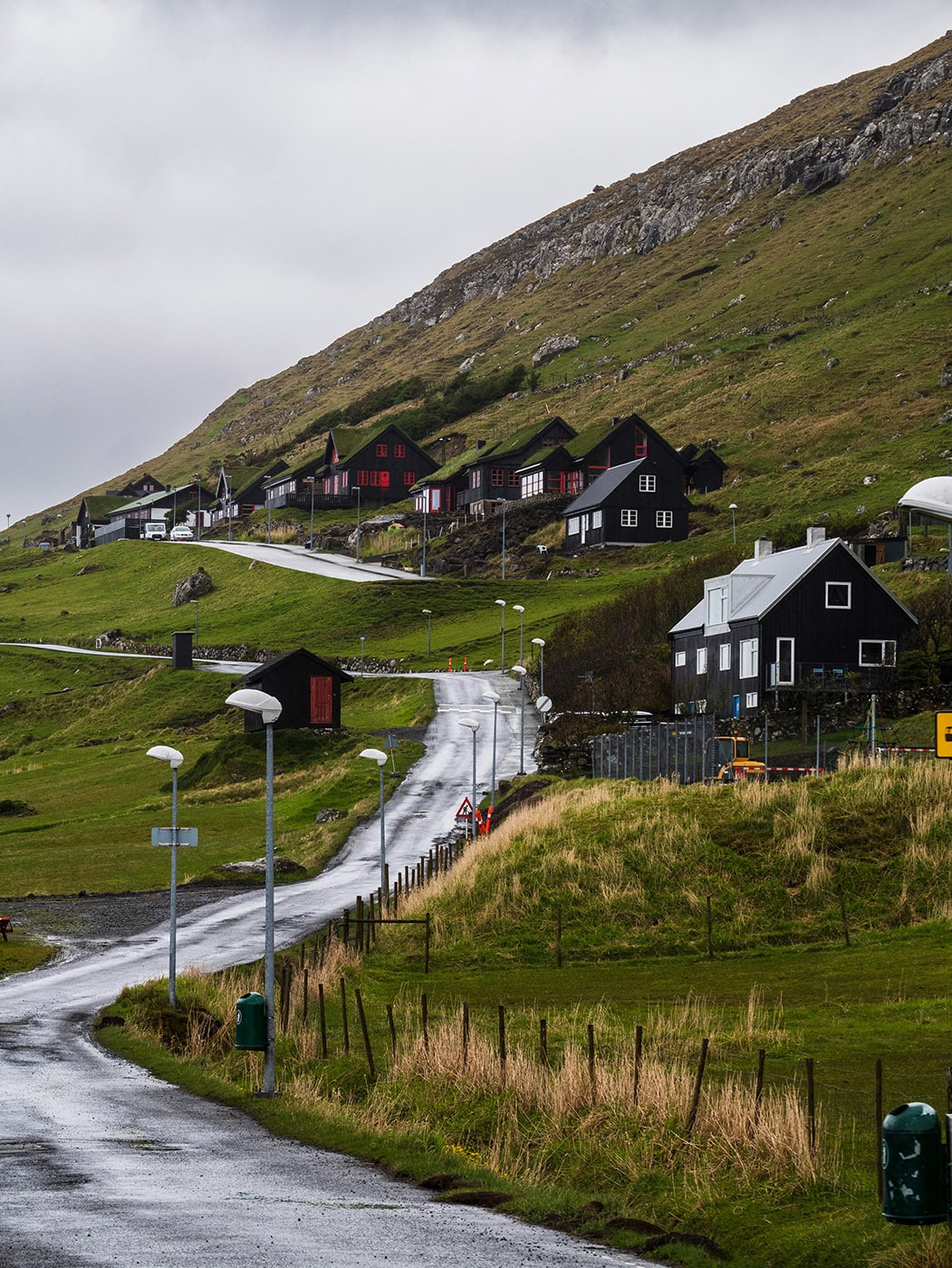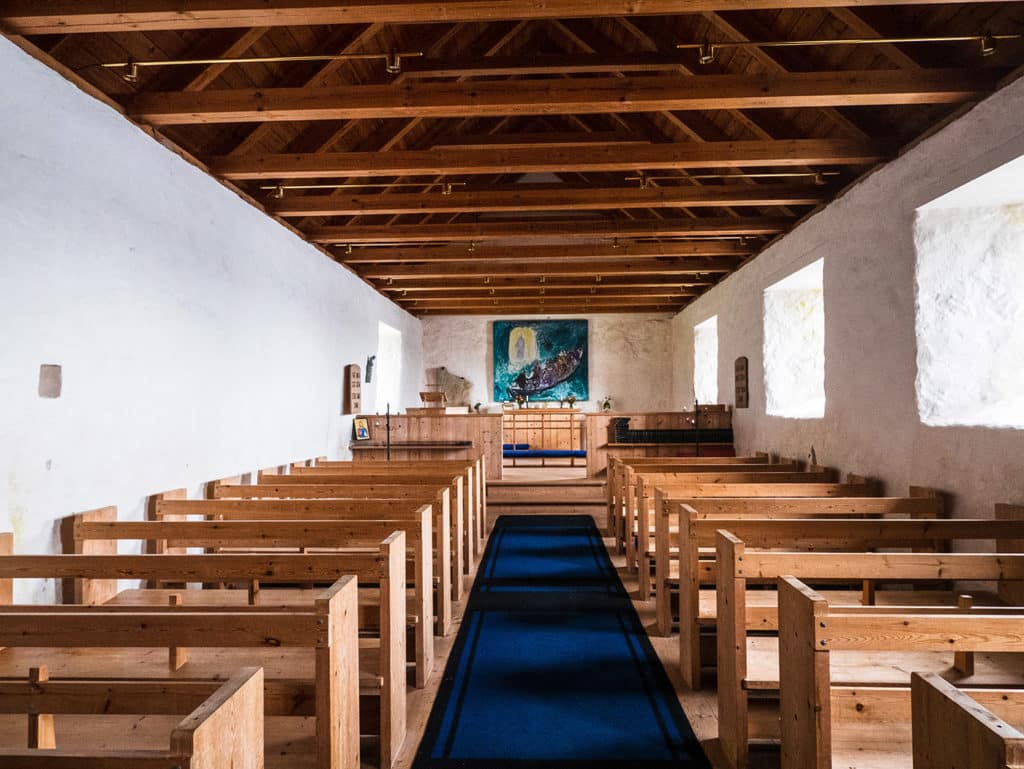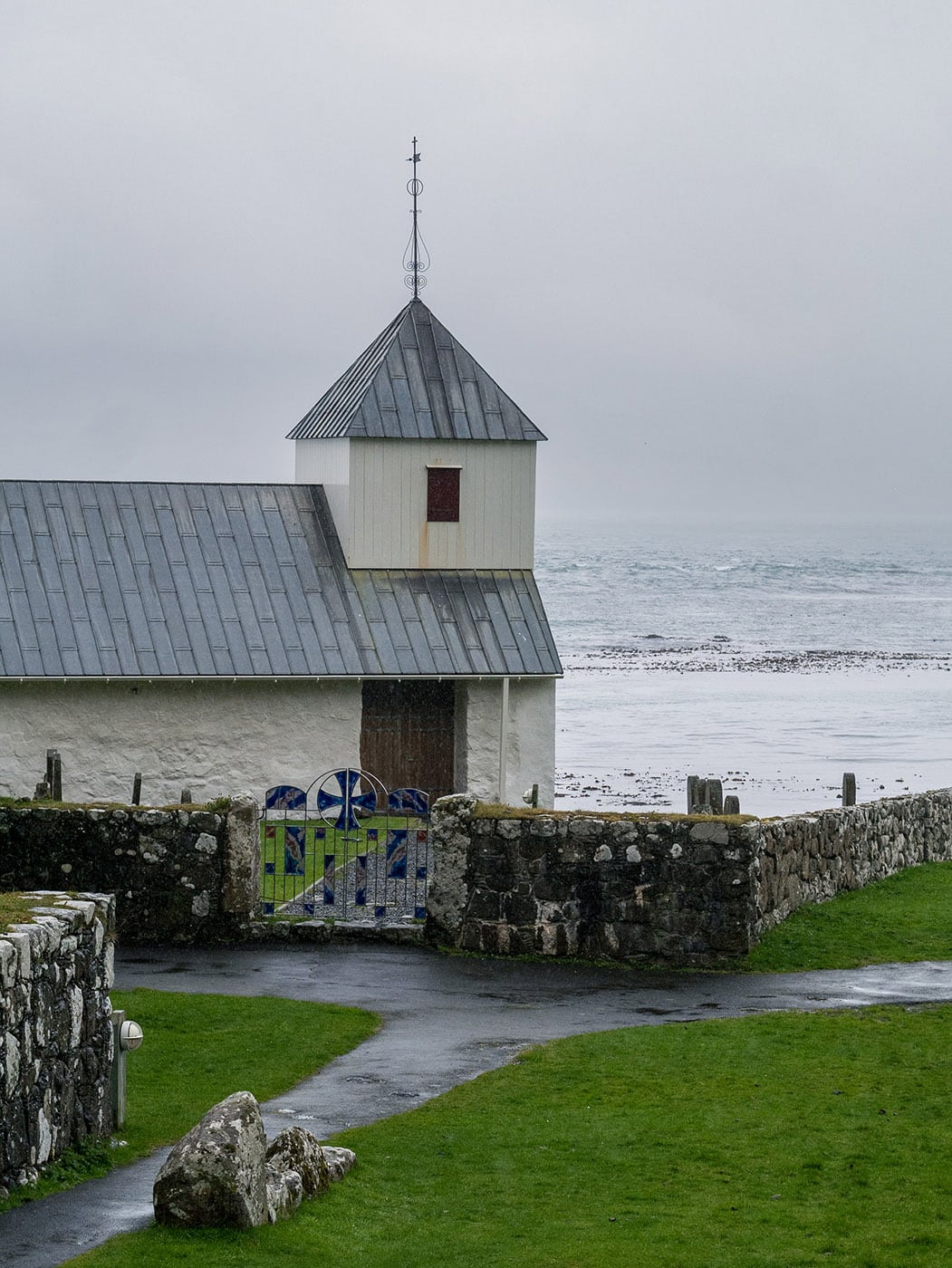 Go see some sheep
Since there are more sheep than people on the Faroe Islands, you will not have any trouble finding them. They are everywhere! All along your walks you will meet some. If they don't like to be approached too closely, they are however not very shy so be careful when driving, you will sometimes find some in the middle of the road!
Sheep season!
The lambs are born between March and May and then grow very fast. So to see cute lambs it is better to go to the Faroe Islands around May.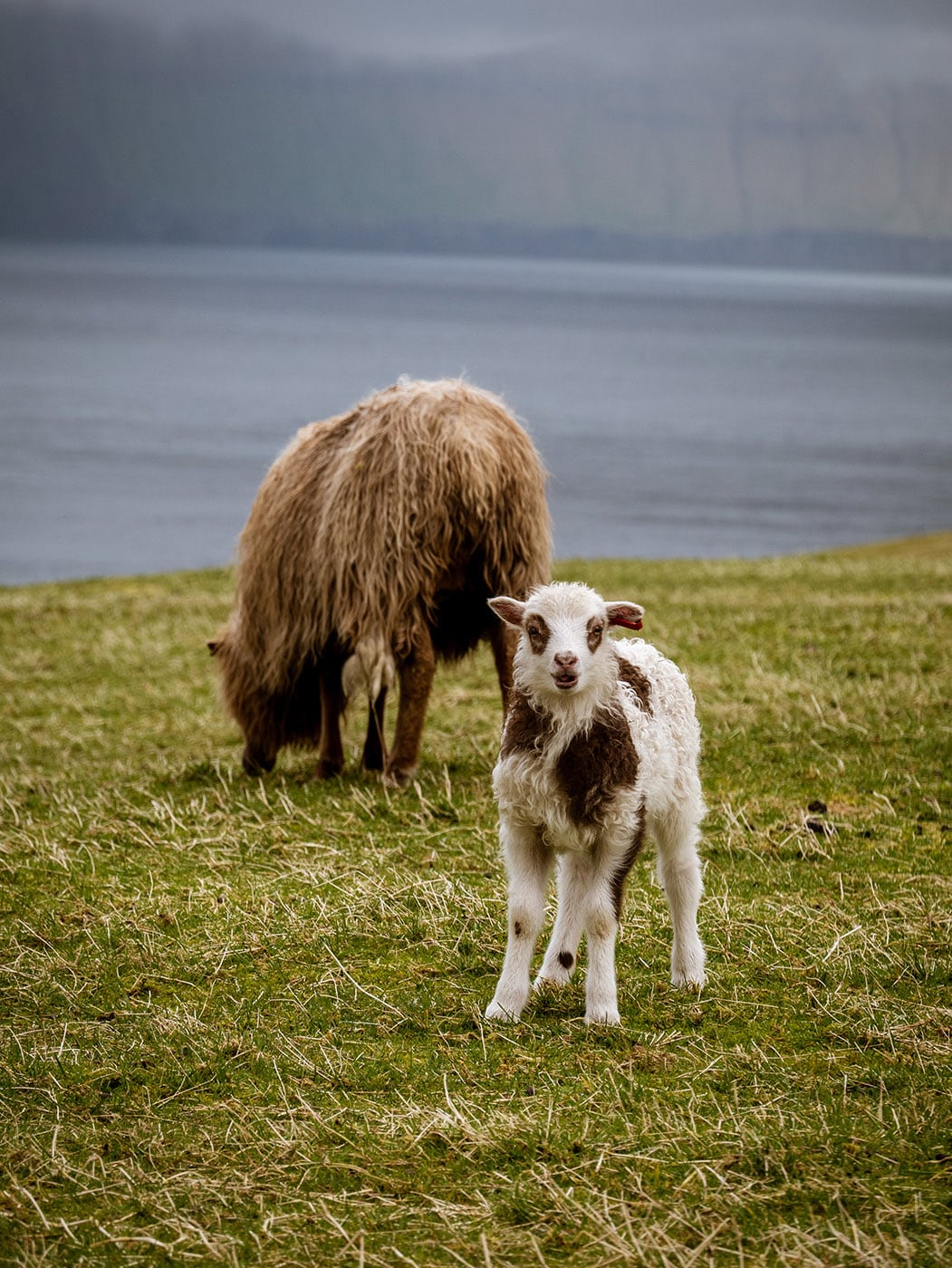 Visit the Faroe Islands National Museum
Located in the outskirts of Tórshavn, this small museum will give you a lot of information about the history of the Faroe Islands: their geology, the evolution of fishing, the beliefs or the breeding of sheep.
The Faroe Islands and the grindadráp
It is difficult not to associate the Faroe Islands with "gindadráp", the dolphin slaughter organized every year there. Of course, this is a practice that I do not support and that is also increasingly criticized by many Faroese.
Originally, it was a practice that allowed to feed the inhabitants who lived far from everything. Today, this tradition is much more questionable and debates are open to put an end to it (let's hope that it will succeed one day!).
In any case, it seems to me a pity to summarize the Faroe Islands to this practice or to make a boycott because of it, especially since tourism is not the main activity of these islands.
And also…
As I stayed only three days on the Faroe Islands, I did not have the time to discover the islands accessible only by ferry but, if you have the time, you can complete the above list by visiting Skúvoyar kirkja and Kópakonan (the statue of the seal-woman).
Good addresses in the Faroe Islands
Which hotel to stay in?
Several hotels exist, especially in Tórshavn, the capital. I tested two of them, in different styles:
Hotel Havgrím
This charming address looks like a family house. There are only ten rooms, most of which have a sea view. The suite on the second floor even has a breathtaking panoramic view.
You can eat a tasty breakfast facing the ocean, a real pleasure!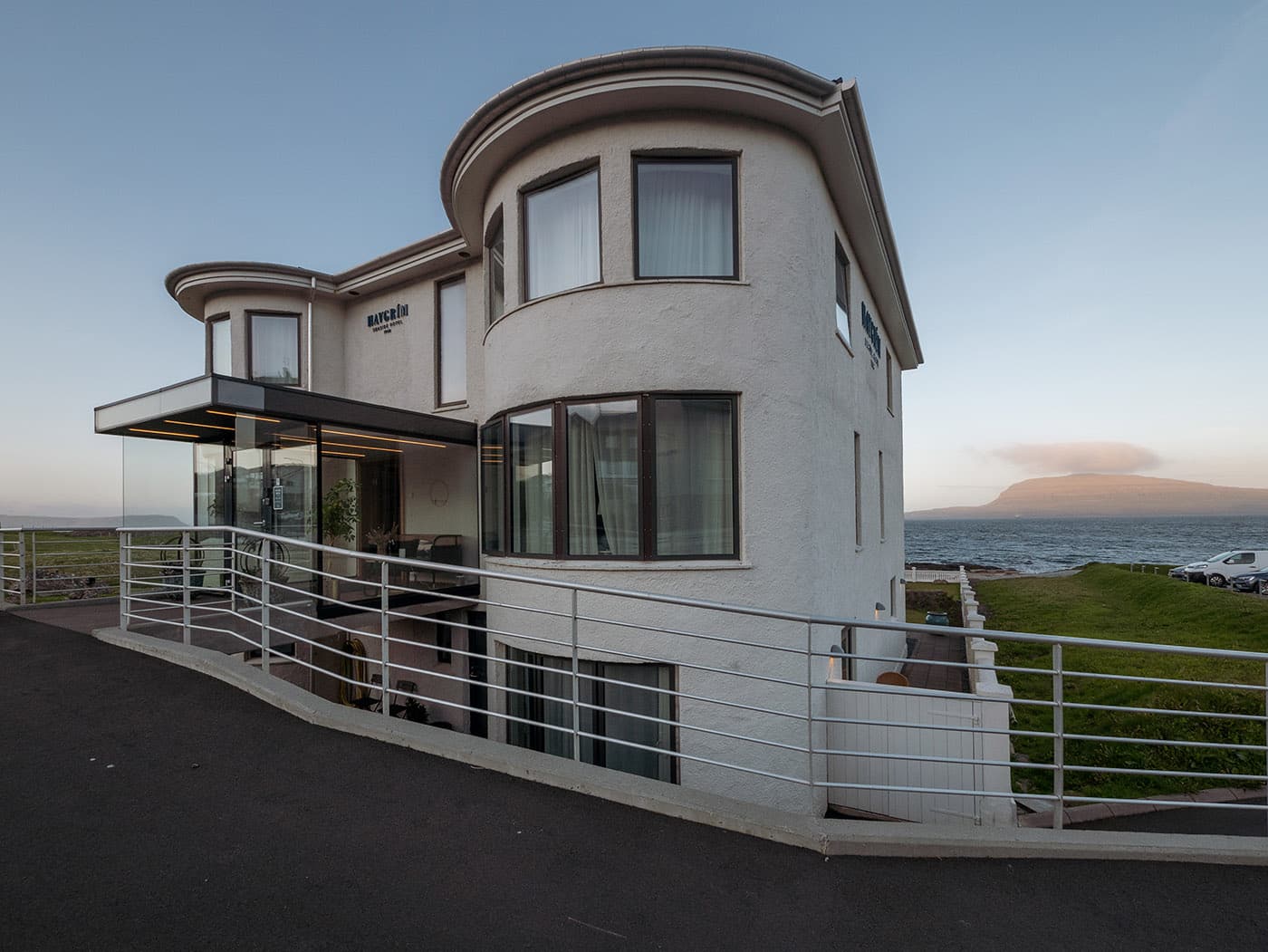 Hotel Brandan
In another style, more inland, the Brandan hotel is a modern establishment which opened recently. The rooms are very comfortable but it is a more impersonal style.
This establishment being much larger, the breakfast is taken in a big room but the quality of the food is very good. And between 5 and 6 pm, a glass of wine is offered in the lobby.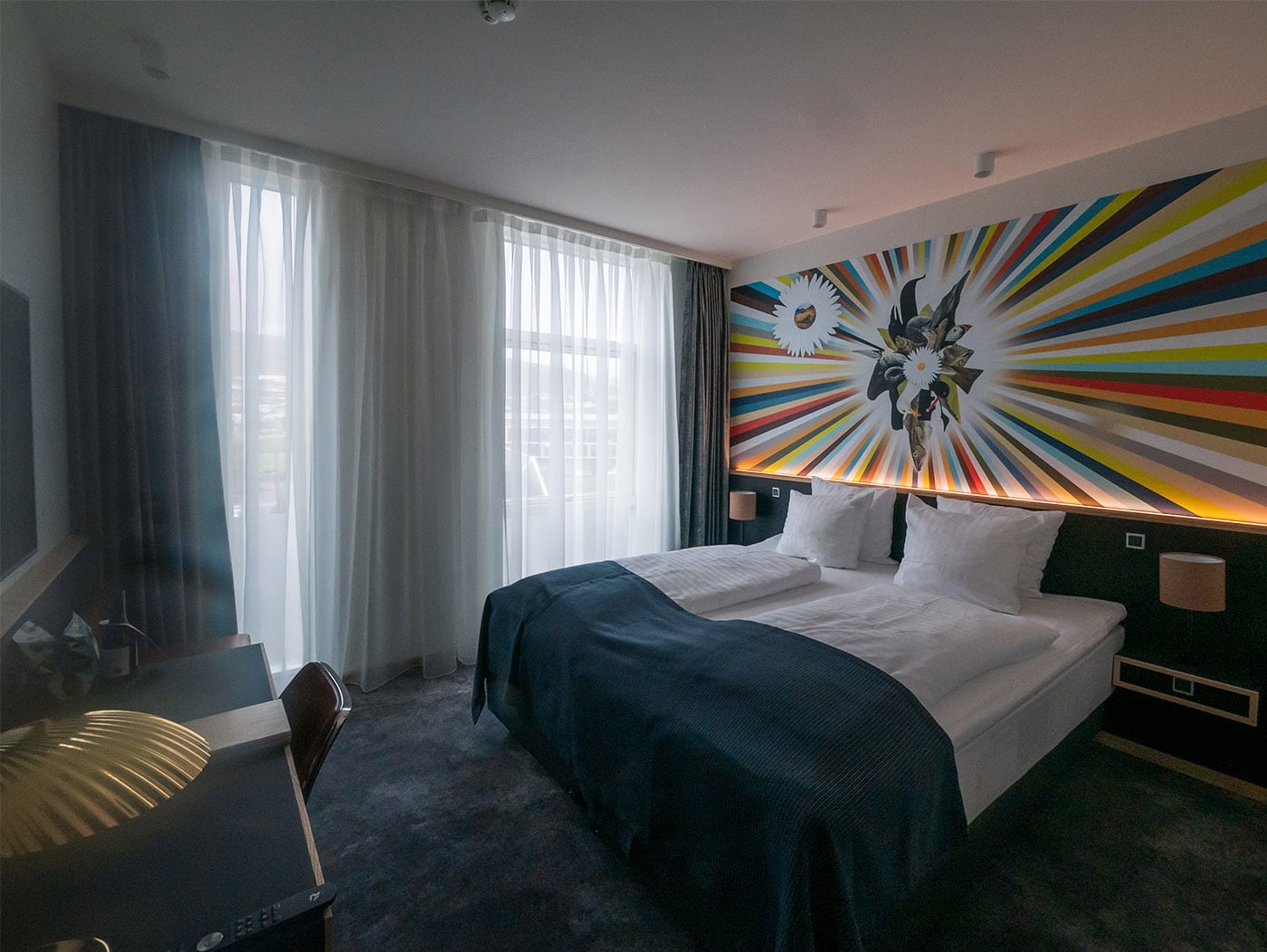 Where to eat in the Faroe Islands?
Restaurants are often quite expensive in the Faroe Islands, but there are good addresses. Here are some of them…
Good to know
On the Faroe Islands nothing prevents you from giving a tip but it is not obligatory. As in France, water is free. Often restaurants provide a water fountain where you can fill your glass.
Frida's café in Klaksvík – $$
This very relaxed address offers simple but excellent dishes! Salty croissants, fish soups, salads, burgers, pastries… About €20 for a good dish and a coffee.
The Paname café in Tórshavn – $$
In the heart of the old town, this café is more a bar than a restaurant but it offers sandwiches and salads for lunch in a young and relaxed atmosphere. The café is next to a bookstore-boutique where you can also find some souvenirs to bring back to France. Count on 14 € for a sandwich and a coffee.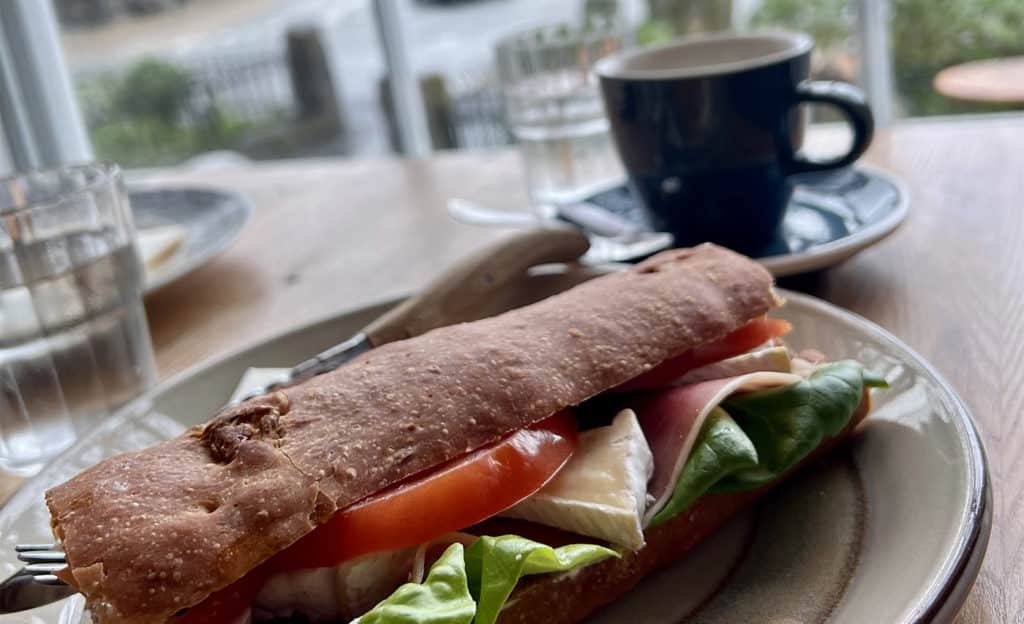 Roks restaurant in Tórshavn – $$$$
If you want to discover the local gastronomy, Roks is a real favorite! The restaurant is located right next to the harbor and offers a lot of fish dishes. These dishes are served for the table and are to share for more conviviality.
I recommend the menu "Totally on the Roks" which costs 120 € but which allows you to taste 6 dishes.
This address also has a very nice cellar and proposes a food/wine pairing but don't expect to discover local wines since the Faroe Islands have no vineyards!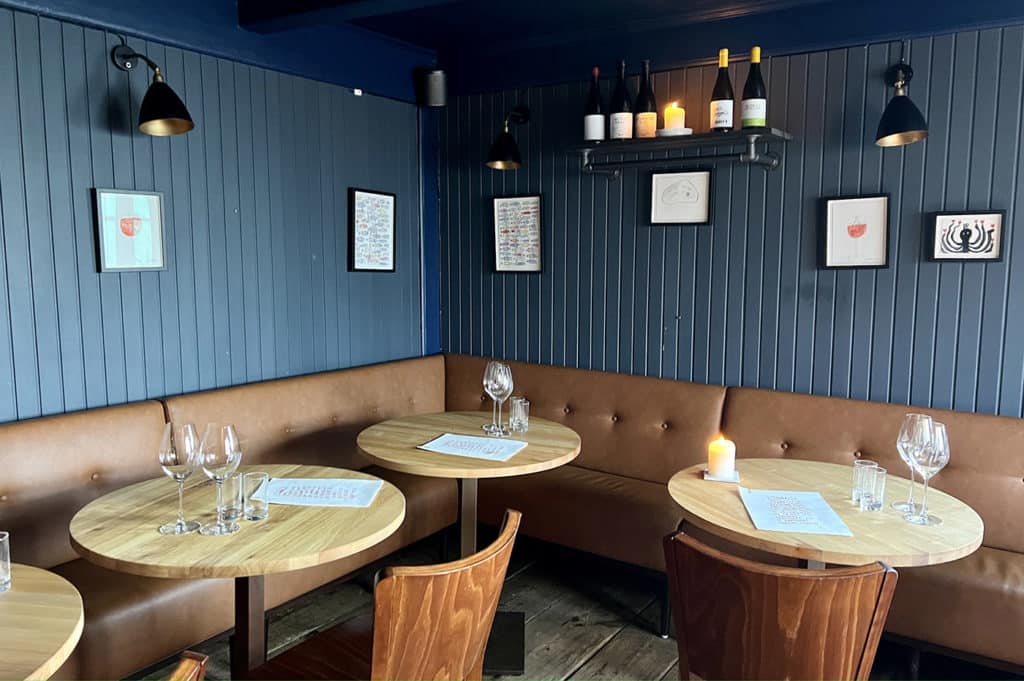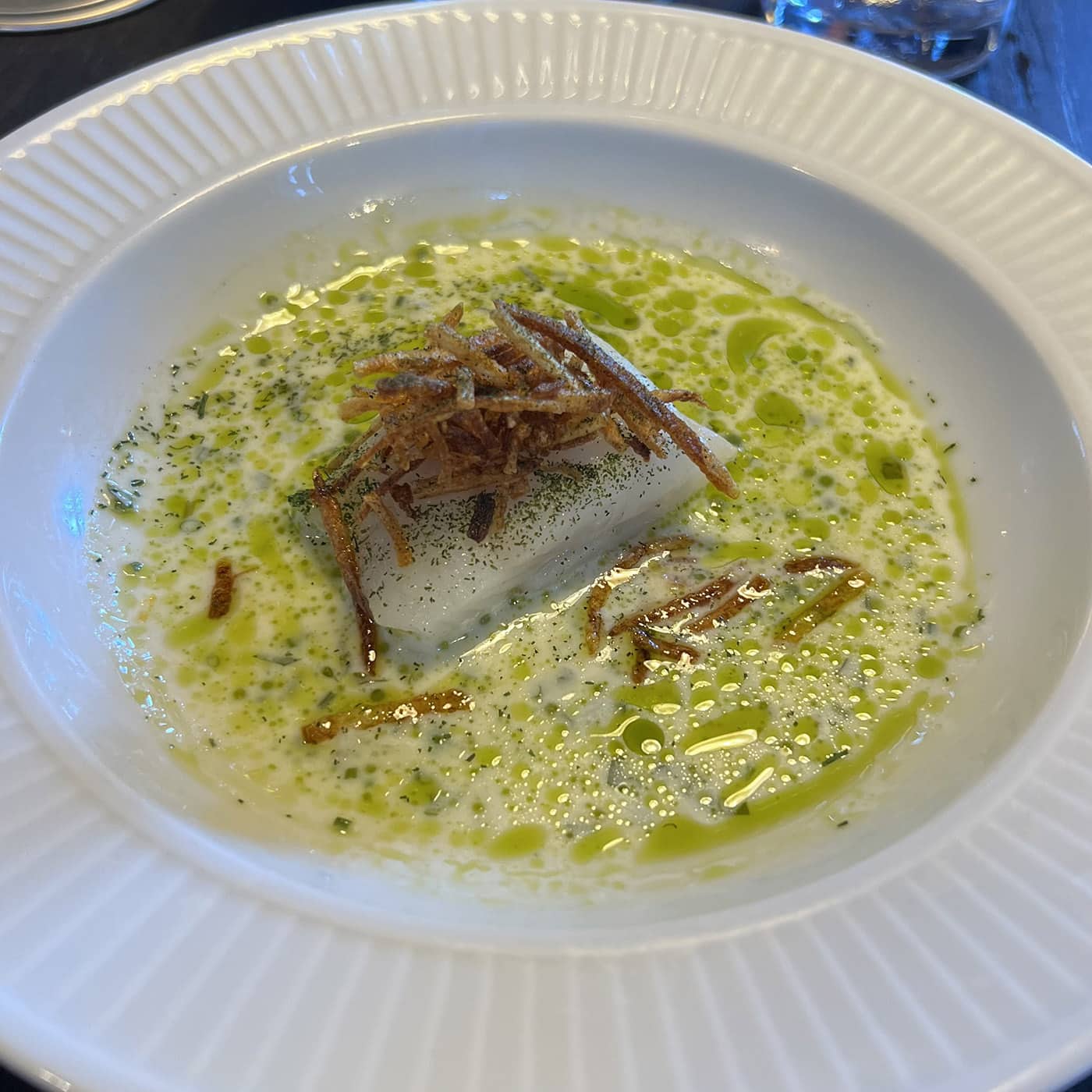 A dinner with a Faroese family – $$$$
For a unique experience, I highly recommend going to Anna and Oli's house. This Faroese couple welcomes you in their home, just like at home! They have been running a farm for several generations so they only work with local products.
The menu consists of five courses, including local salmon and lamb from the farm. Each course is accompanied by a local beer.
In addition to experiencing the local cuisine, this experience also gives you the opportunity to talk to Faroese people and learn more about their culture. The menu costs DKK 995 (about €130). https://heimablidni.fo/en/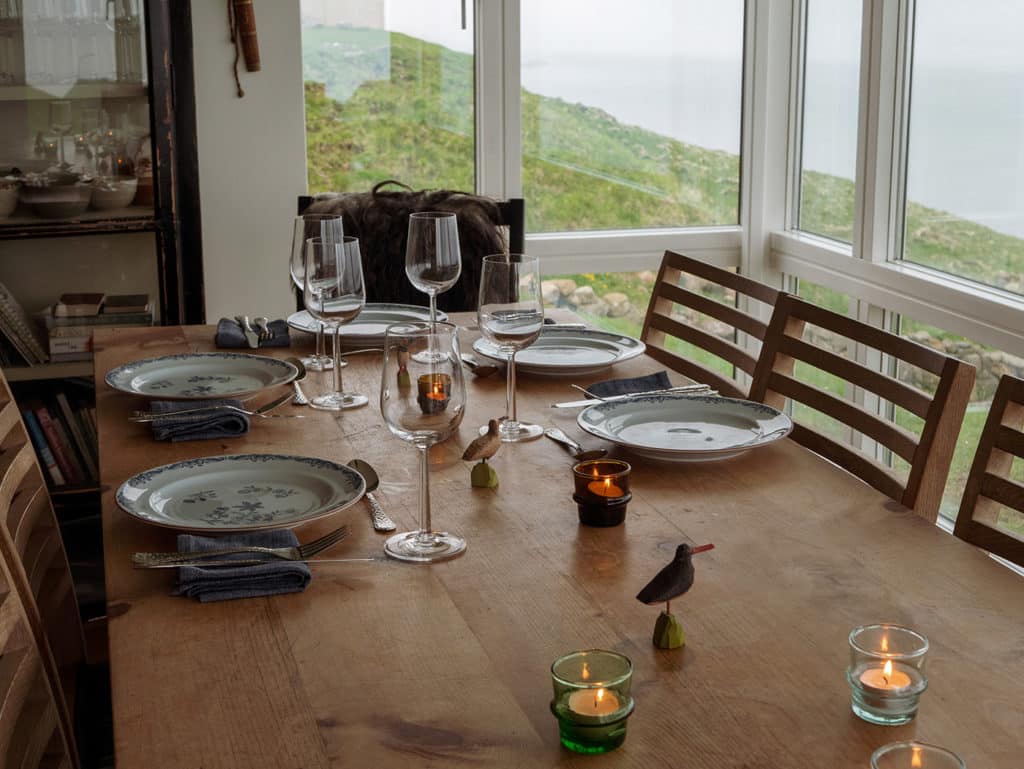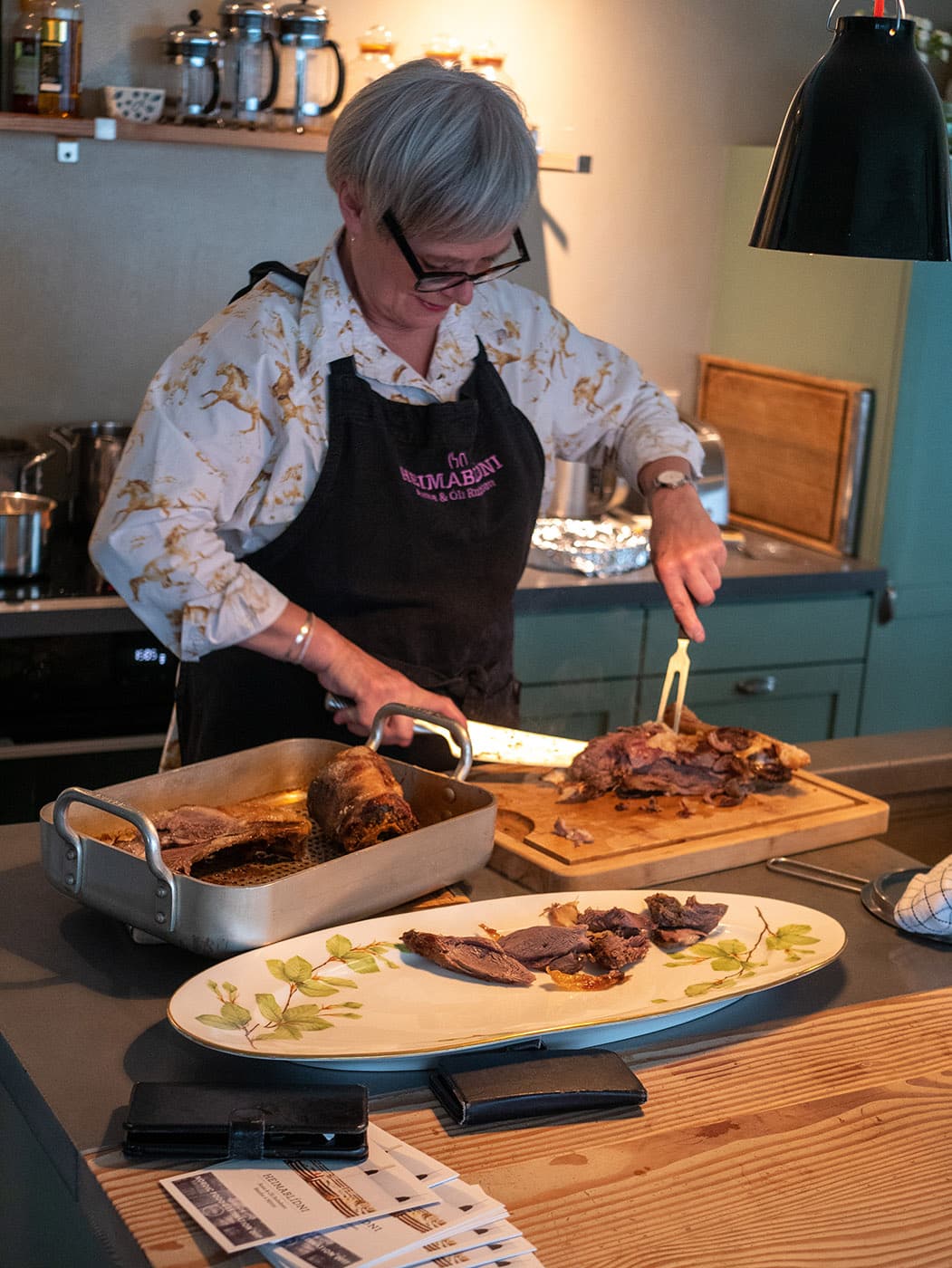 ---
Map of the Faroe Islands
Find all the addresses and points of interest mentioned in this article on this map:
---
Good to know
Pay attention to your health insurance
Although the Faroe Islands are part of Denmark, it is an autonomous region with its own government. Therefore, the European Health Insurance Card is not valid here. It is preferable to take out a repatriation insurance in case of problems on the spot.
A capricious weather sometimes dangerous
Even when traveling in summer, the weather in the Faroe Islands is capricious and changes very quickly. You can quickly go from a blue sky to a very thick fog. While this fog adds to the charm, it can be dangerous if you go hiking, especially near cliffs. It is advisable to always take a GPS with you and/or a smartphone to be able to contact the emergency services in case of problem (by calling 112).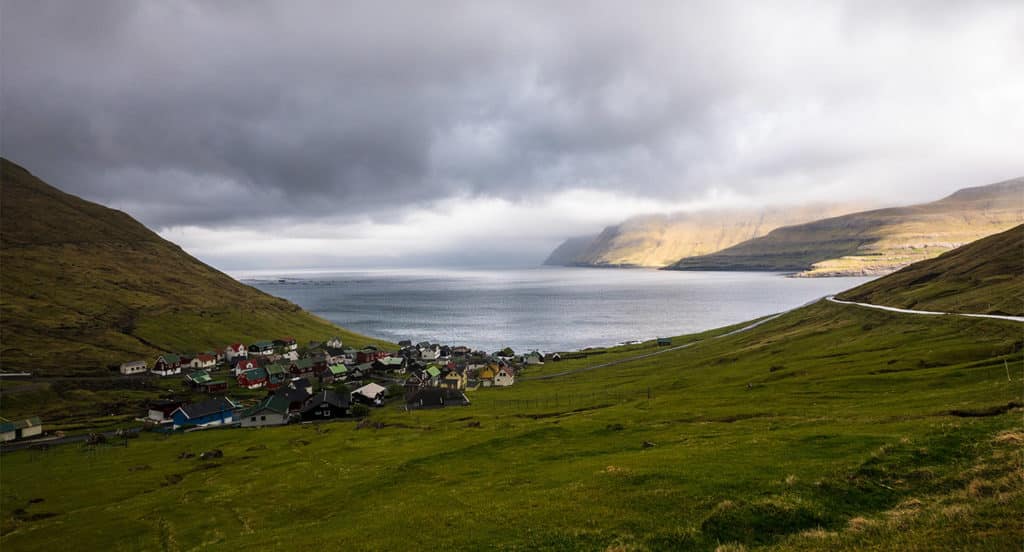 Beware of bank charges
The currency used is the Danish krone (DKK). Before you leave, check with your bank to see what the charges are for payment in euros. Sometimes, it is better to use an online bank that applies lower fees. For your information, 1 € = 7.5 DKK / 1 £ = 8.7 DKK / 1 $ = 6.9 DKK.
A safe and clean destination
The Faroe Islands have an extremely low crime rate. It is a safe destination with an extremely friendly population. It is also very clean, with free and well-maintained public toilets in most villages.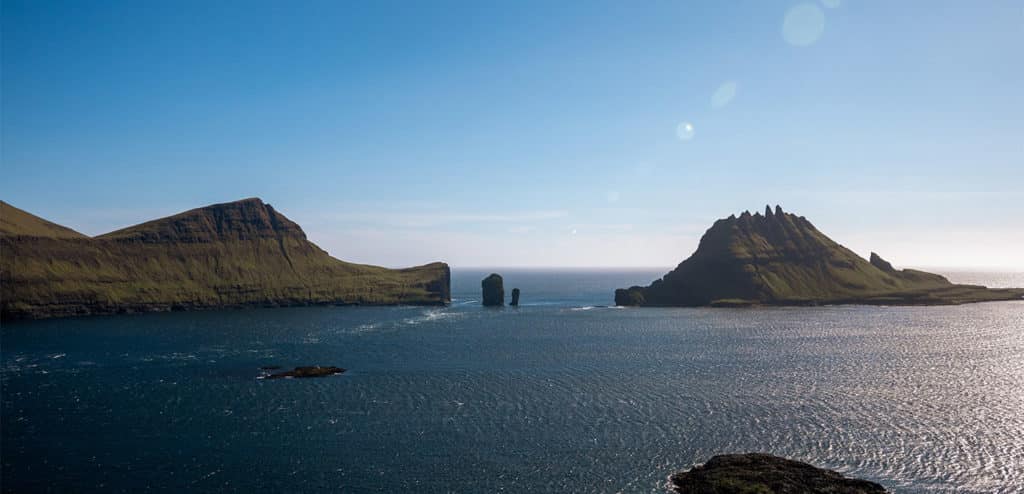 A time difference of one hour
Between France and the Faroe Islands, there is a time difference of one hour (less than in France). So it is 11 am in the Faroe Islands when it is noon in France.
Warning: the plugs are not the same as in England
The electric plugs are not the same as in the United Kingdom, so think of taking an adapter for E-F plugs.
---
Driving in the Faroe Islands
The roads in the Faroe Islands are well maintained and there is little traffic, which makes driving very easy. The European license is accepted and you drive on the right side of the road, as in France.
The passage from one island to another is done through underground tunnels, some of them are paying but there is nothing to do: your car is automatically detected and the bill is sent to the rental agency which will charge you these fees (more information on these fees here). To go to some islands, you have to take a ferry.
The roads are very well equipped for tourists: at almost every remarkable point of view there are stopping places where you can park to enjoy the scenery and there are free parking lots in every village. Some roads or narrow tunnels do not allow cars to pass each other. In these cases, there are parking areas along the roads to let other motorists pass.
As far as speed limits are concerned, it is very simple: 50 km / h in town and 80 outside. However, it is mandatory to turn on your headlights at all times.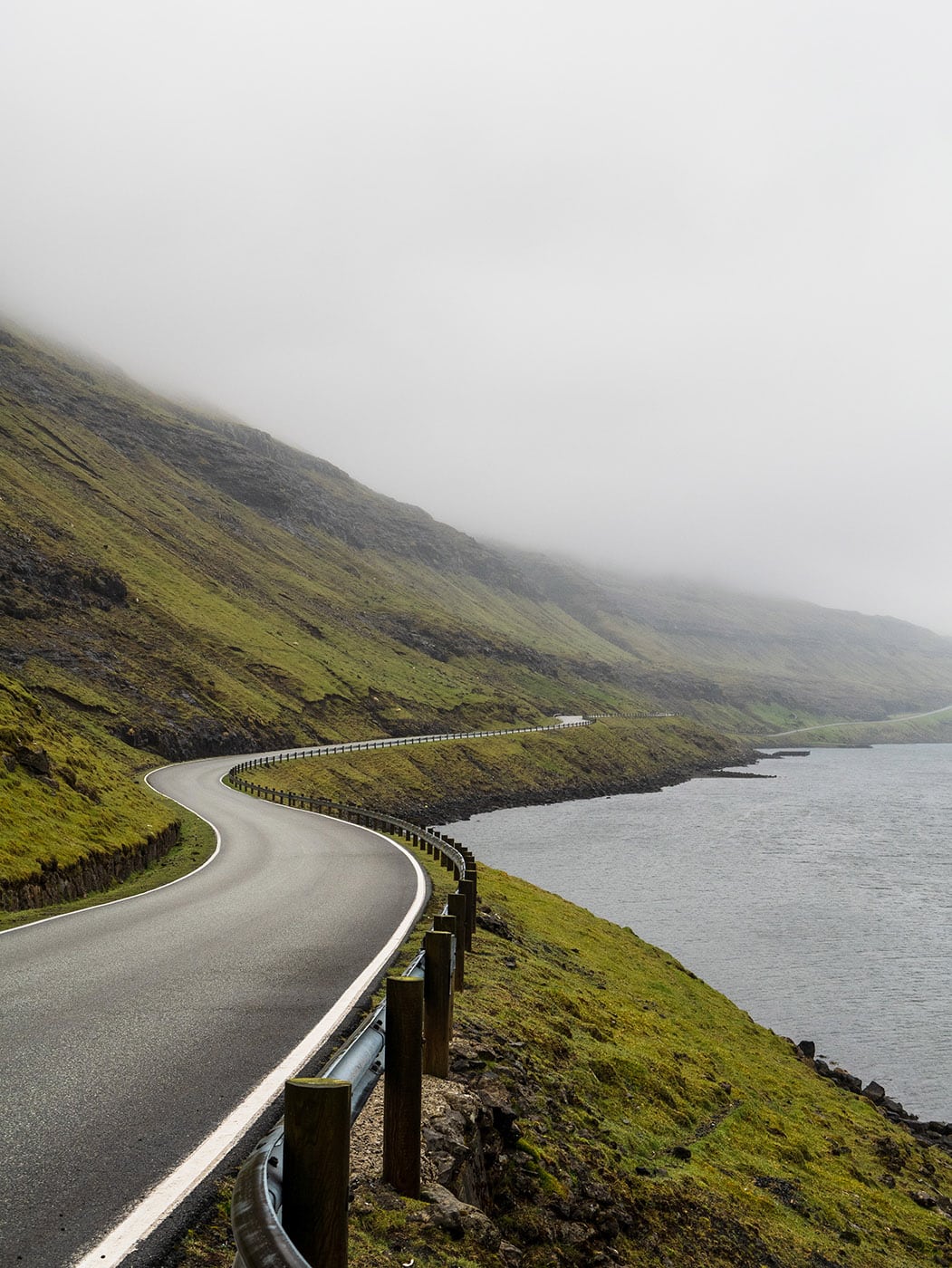 ---
Flying a drone in the Faroe Islands: what regulations?
The use of a drone is allowed, with some restrictions:
It is forbidden to fly a drone within 150 meters of a village or a main road and within 5 km of the airport
It is forbidden to fly a drone at a height of more than 100 meters
It is mandatory to have an insurance
In practice, it is rare to have the right conditions to fly a drone because rain and / or strong gusts of wind make the flights dangerous!
---
You now have all the information to prepare your stay in the Faroe Islands! If you have any questions, don't hesitate to leave a comment. You can also pin this post on Pinterest if you liked it.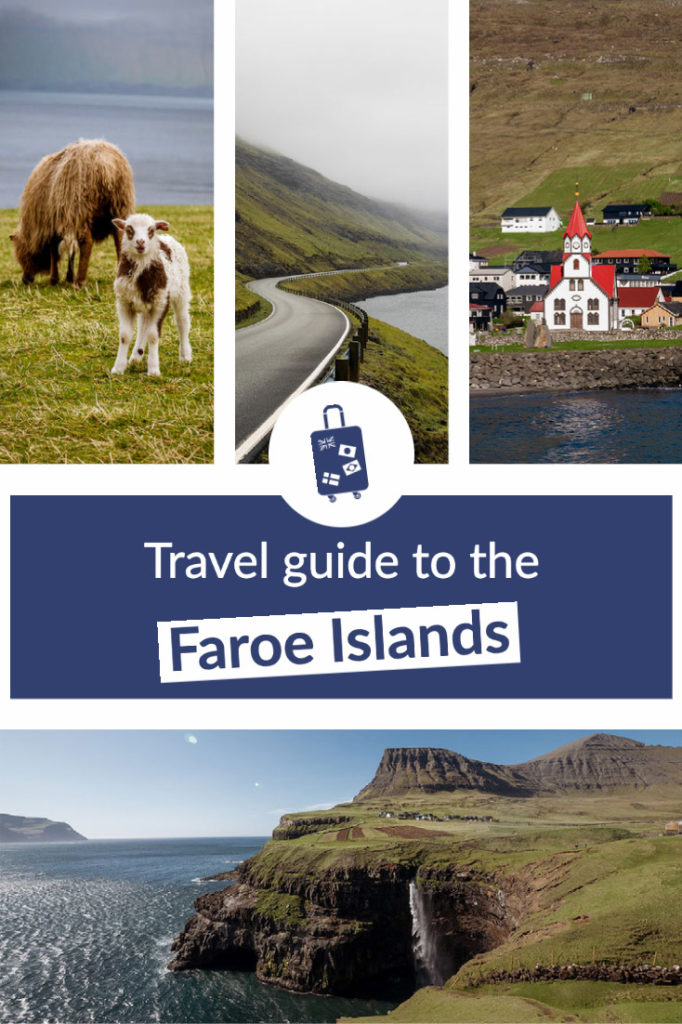 Have a nice trip!
Click here to see my other travel guides
Many thanks to Visit Faroe Islands for their invitation