The Sainte Chapelle in the Château de Vincennes is the setting for an impressive installation that runs until September 3! Portuguese artist Joana Vasconcelos has grown a 13-metre-high laurel tree, composed of over 100,000 hand-woven leaves. Here's a closer look at this flamboyant and magical work of art.
A Tree of Life
As part of the France-Portugal season, Joana Vasconcelos was invited to create a work at the Château de Vincennes. The artist, renowned for her monumental sculptures, chose to create a "Tree of Life" in the château's holy chapel, a flamboyant and colorful work with multiple meanings.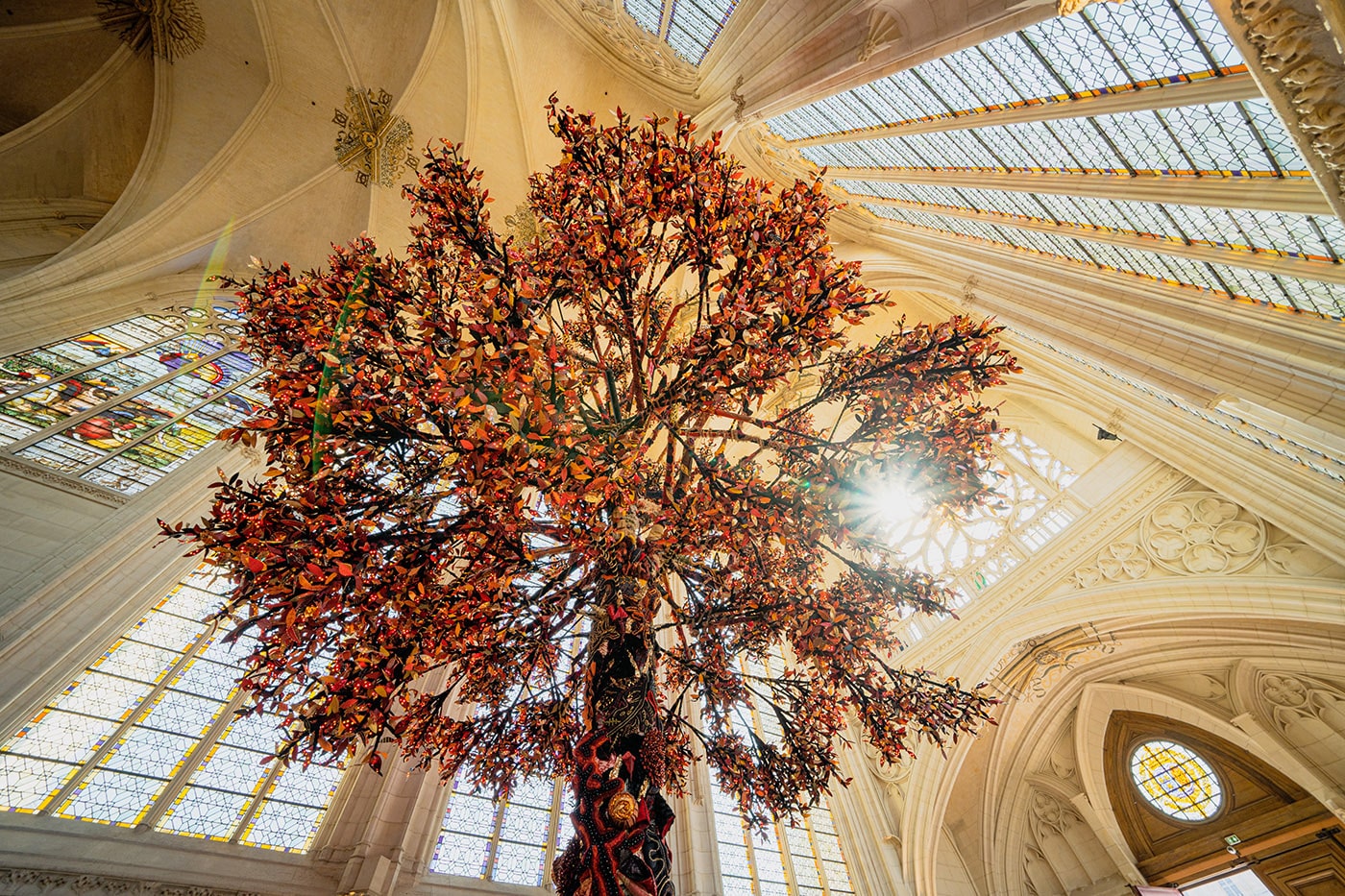 A Sainte-Chapelle in Vincennes?
Yes, that's not the only Sainte-Chapelle in Paris! There are a dozen in France. To claim this name, a chapel must meet the following 5 criteria:
it must have been founded by Saint Louis or one of his descendants,
have housed a relic detached from the holy relics of the Sainte-Chapelle in Paris (a piece of the Crown of Thorns or the True Cross),
be the chapel of a royal or princely castle,
have an architecture that follows the plan of the Sainte-Chapelle de Paris,
have had services celebrated by canons every 3 hours, as in Paris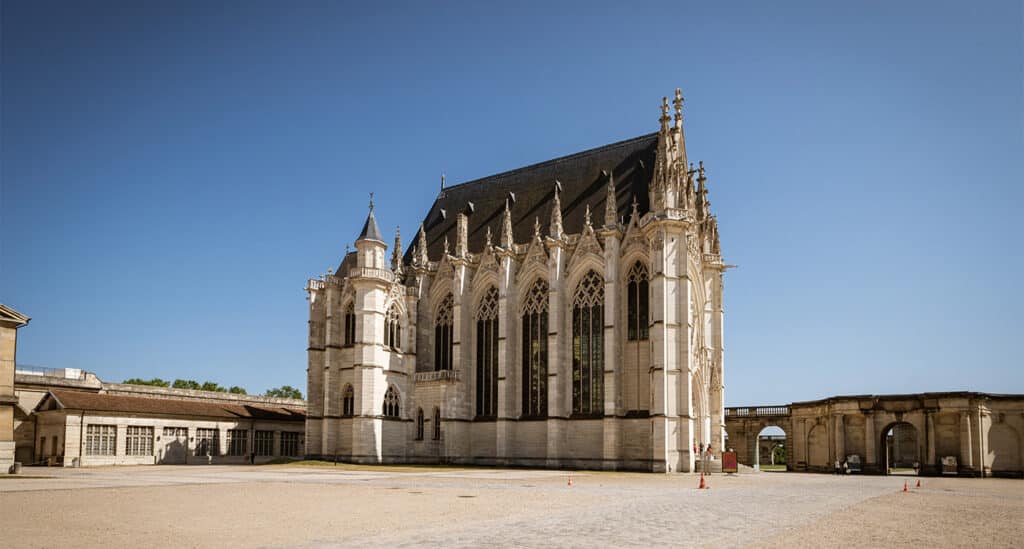 A work of multiple significance
With its roots drawing strength from the earth and its branches reaching for the heavens, the tree is often seen as a link between earth and sky, a symbol of rebirth.
But Joana Vasconcelos' tree is not just any tree: it's a laurel. An evocation of the mythological figure of Daphne (which means "Laurel" in Greek), who wished to be transformed into a tree to escape Apollo, who wanted to marry her.
Nor is the creation of a tree in Vincennes the result of chance; it's a nod to Queen Catherine de Médicis who, after the death of her husband Henri II, continued the development of the Château de Vincennes, where she had 3,000 trees planted.
Finally, in today's context, with the many environmental challenges we face, the tree also has a meaning of resilience.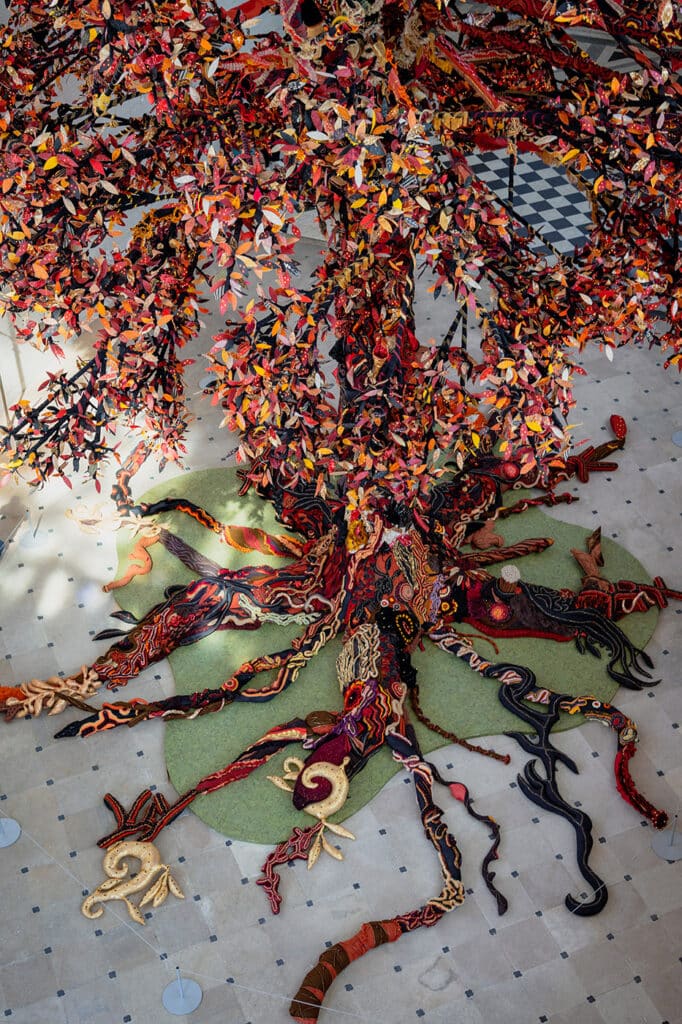 13 metres high, 252 branches and over 100,000 leaves
The numbers on this Tree of Life are mind-boggling! Each of the 100,000 or so leaves that make it up were woven by hand in the artist's workshop, mobilizing 200 people over 3 years!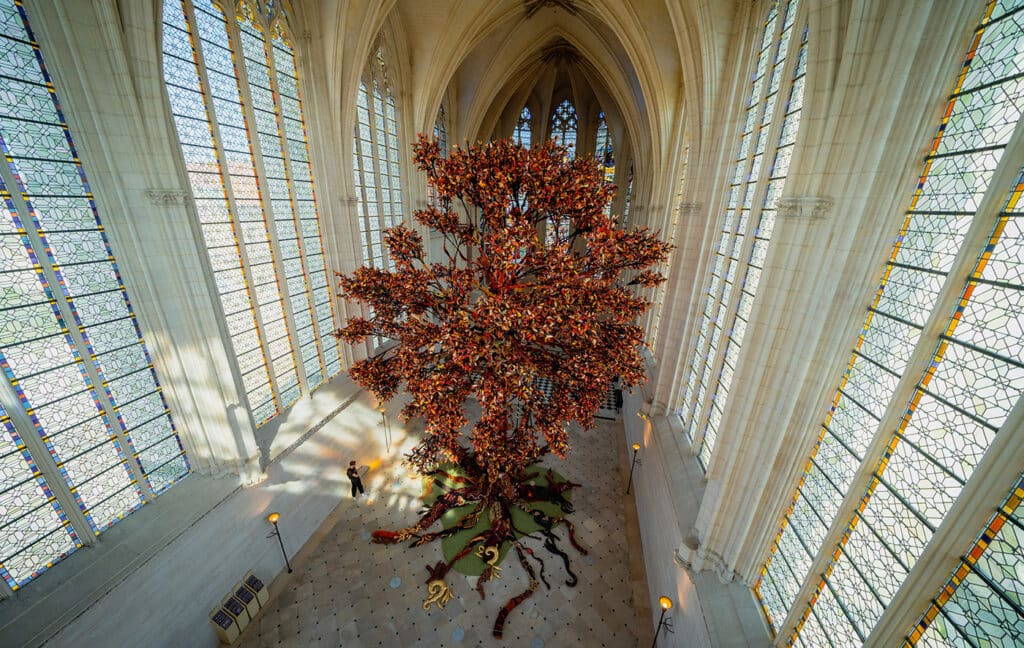 This extraordinary installation is a must-see. You have until September 3 to admire it 😉
---
Useful informations
Adress:
Vincennes castle
Avenue de Paris
94300 Vincennes (France)
Opening hours:
Until September 3, 2023
From 10 am to 1 pm and from 2 pm to 5 pm