On the outskirts of Basel, the young Fondation Beyeler has managed to become the most visited museum in Switzerland in only 20 years! The reasons for this success? An admirable collection and an exhibition space open to the outside. A cultural gem that justifies a visit to Basel!
Ernst & Hildy Beyeler: a collector's story
The Foundation owes its name and existence to Ernst Beyeler and his wife Hildy. Although he came from a modest family background, Ernst Beyeler (1921-2010) managed to become one of the greatest gallery owners in Switzerland. This great art lover made friends with many artists and became their representative.
Ernst and Hildy were also great collectors. After being invited to present their collection at an exhibition in Madrid and later in Berlin and Sydney, the idea of creating a museum in Switzerland was born. Without children, they created the Fondation Beyeler in 1982 to which they donated their collection.
The creation of the museum
The museum was built in 1991 by the architect Renzo Piano – who also designed the Paul Klee Centre in Bern – and inaugurated in 1997.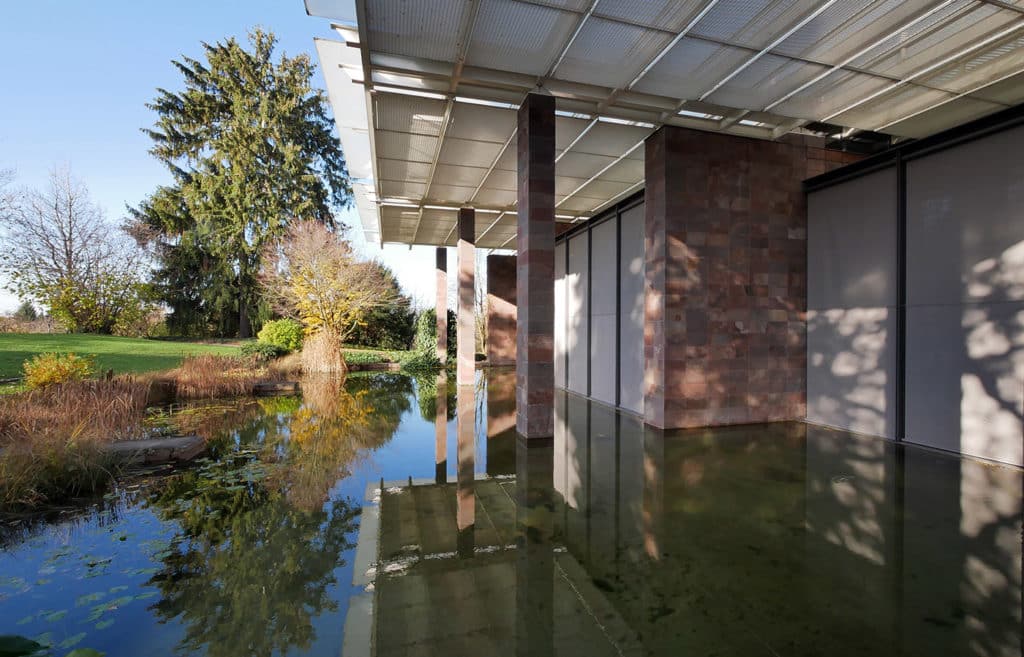 Built in the middle of a park on the outskirts of Basel, the Fondation Beyeler is a space built to showcase works of art. Very bright and open to nature, it is a real pleasure to visit it. Its architecture has been designed to have a maximum of natural light and thus allow the works of art to be observed without artifice.
Despite the death of the Beyeler couple in 2008 and 2010, the Foundation continues to grow, regularly making new acquisitions so that a new building is planned in the coming years to allow the presentation of the entire collection.
The Fondation Beyeler collection
The collection includes some 200 paintings and sculptures of modern and contemporary art, shown in rotation. Among the artists represented are Picasso, Miro, Cézanne, Rothko and Monet.
In addition to the semi-permanent exhibition, temporary exhibitions are presented in the Foundation.
---
Useful information
Location:
Fondation Beyeler
Baselstrasse 101
CH-4125 Riehen/Basel
Opening hours:
Every day, from 10 am to 6 pm.
Nocturnal on Wednesdays until 8pm