There is no shortage of restaurants in Geneva, but you still have to choose the right ones! Here is a selection of tested and approved restaurants that I particularly recommend.
At the end of the article, you will find a map to select them according to the area where you are.
Le Café des Banques, a modern and relaxed gastronomic restaurant
This restaurant was my favourite during my stay in Geneva! The chef Yoann Caloué and his team welcome you in a brand new establishment with a modern and relaxed atmosphere. The cuisine is just like the place: tasty and elegant. You can enjoy delicate dishes that are a delight for the taste buds!
I advise you to sit inside rather than on the terrace because the kitchen, open to the room, offers a real spectacle throughout your meal.
Good deal: for lunch during the week, a three-course menu for 65 CHF (about 65 €) allows you to try this gastronomic cuisine at an affordable price.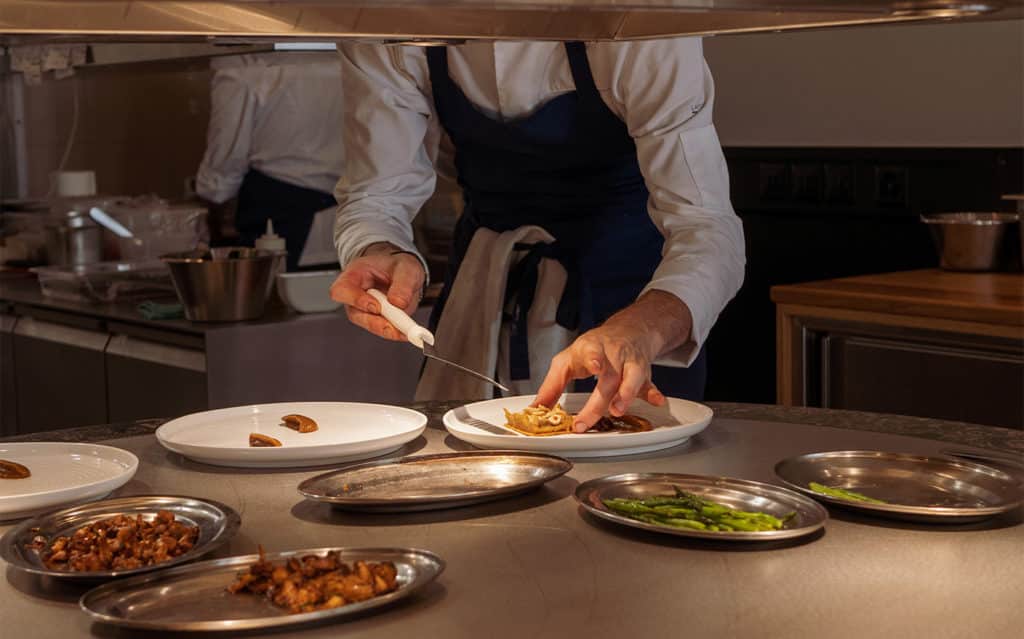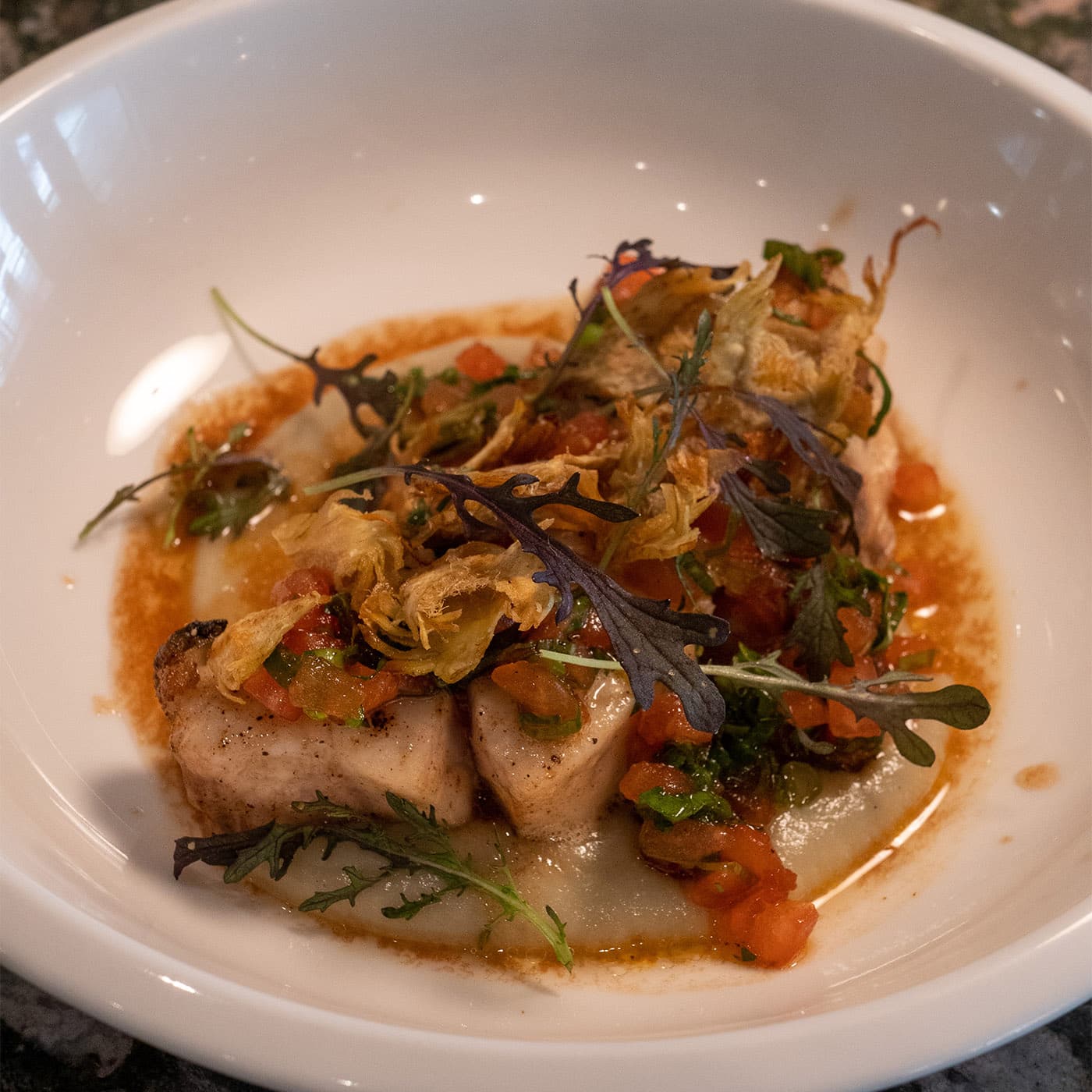 Rue de Hesse 6
https://www.cafedesbanques.com/
La Perle du Lac, for a lunch with a view
La Perle du Lac is a restaurant where you go as much for the food as for the view. Located in the Parc Mon repos, on the banks of Lake Geneva, this address offers a breathtaking view of the lake and, on a clear day, even allows you to contemplate Mont Blanc. In the plates, one discovers an elegantly prepared seasonal cuisine.
The most difficult moment will be at dessert time. Faced with a richly garnished trolley of tarts, meringues, fruit salads and other delicacies, will you be able to make a choice?! 😉
Warning: although the prices are high because of its location, the restaurant is nevertheless very famous and crowded! Remember to book your table in advance to have a chance to dine there.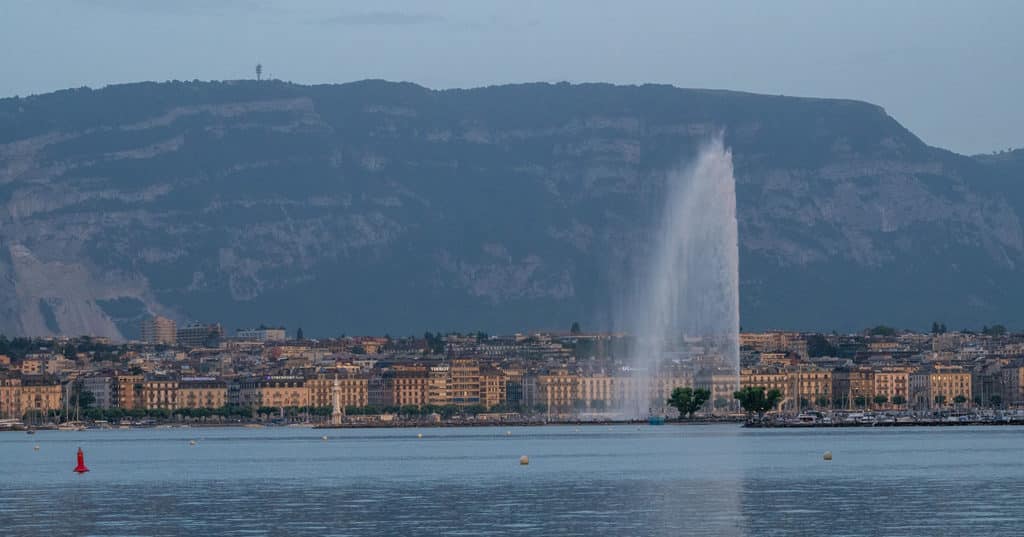 Rue de Lausanne 126
https://www.laperledulac.ch/
Balila, an excellent Lebanese restaurant
Located on the first floor of the Hôtel Longemalle, in the heart of the city centre and just a stone's throw from the lake, the Balila restaurant invites you on a journey to Lebanon.
Here, oriental flavours have been revisited with western accents to offer you tasty dishes. I recommend the discovery menu to share, composed of 5 cold mezze, 5 hot mezze, a meat or fish dish and an assortment of Lebanese pastries. All accompanied, of course, by a Lebanese wine.
It is a very nice address for a convivial and sharing moment! Beware, however: the restaurant is a victim of its success, so remember to book several days in advance.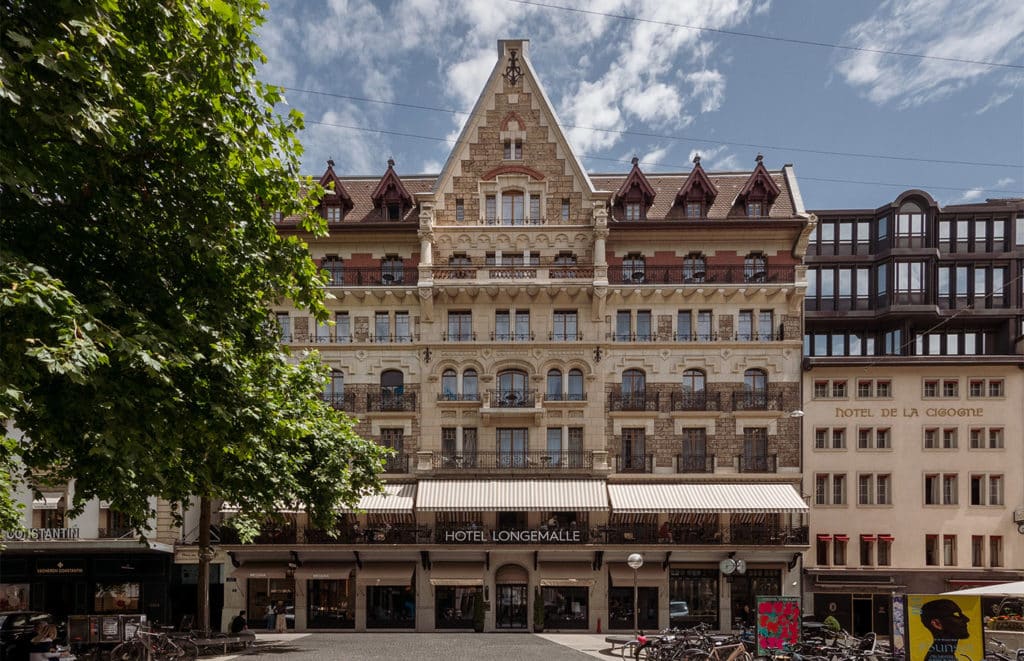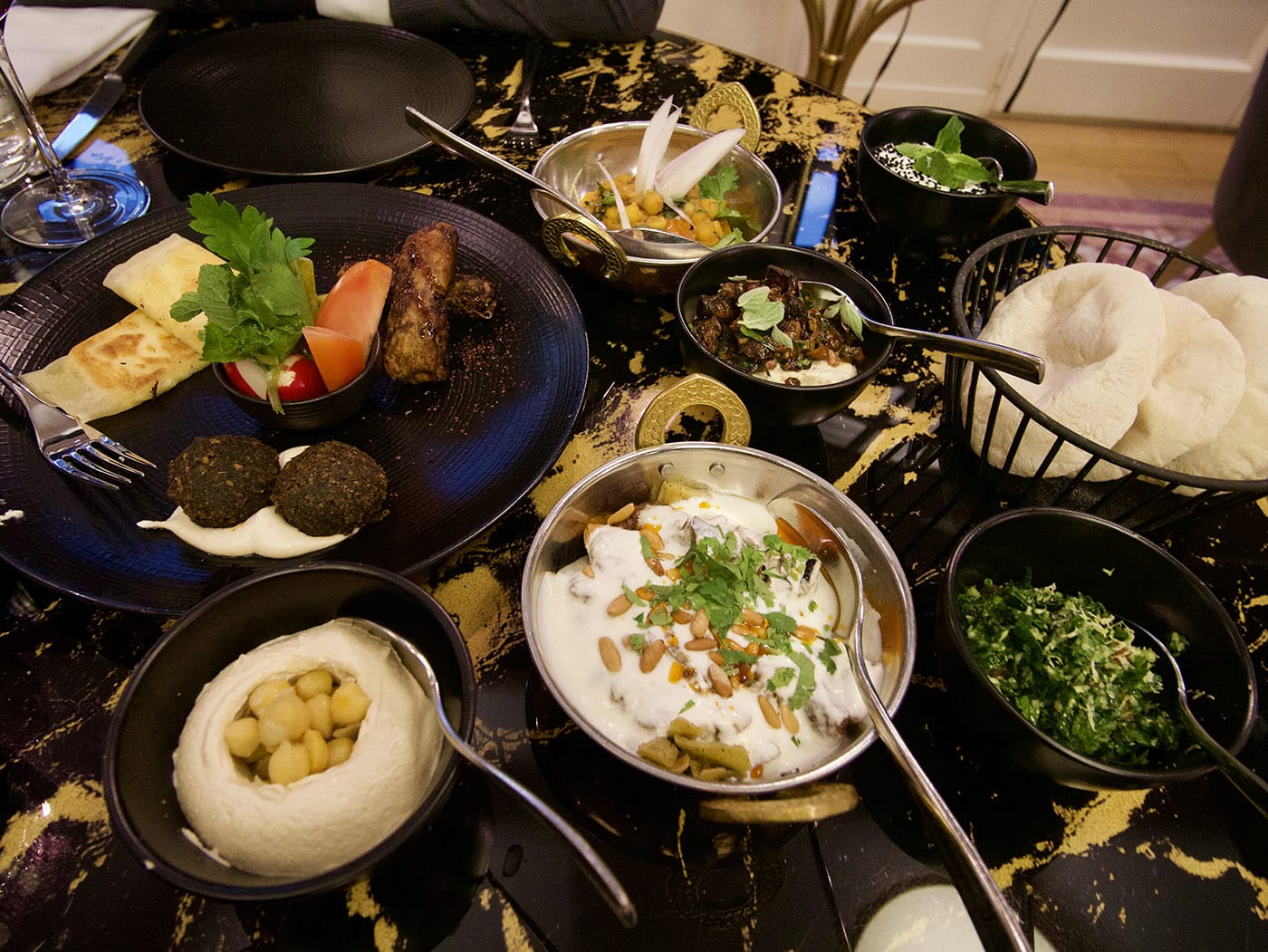 Place Longemalle, 13
https://www.longemallecollection.com/fr/le-longemalle/le-longemalle-restaurant.html
Le Pilier, a refined cuisine accompanied by local wines
Still in the heart of the city centre, this cosy and relaxed restaurant offers elegant and refined cuisine. Chef Eva Mazière prepares seasonal dishes that are as good as they are beautiful, a treat for the taste buds as well as for the eyes.
Le Pilier also works with local winegrowers, honouring a Geneva winegrower each month.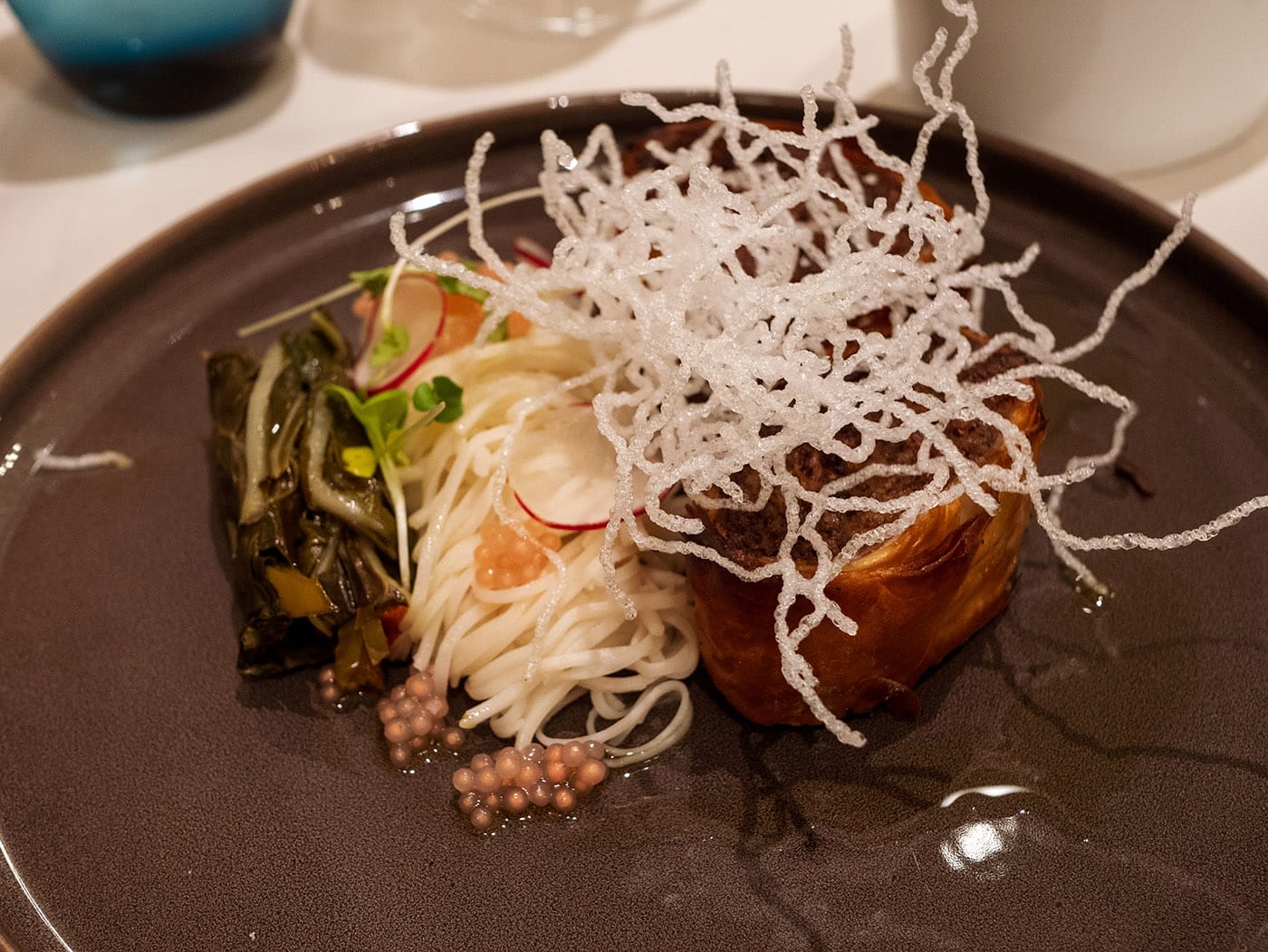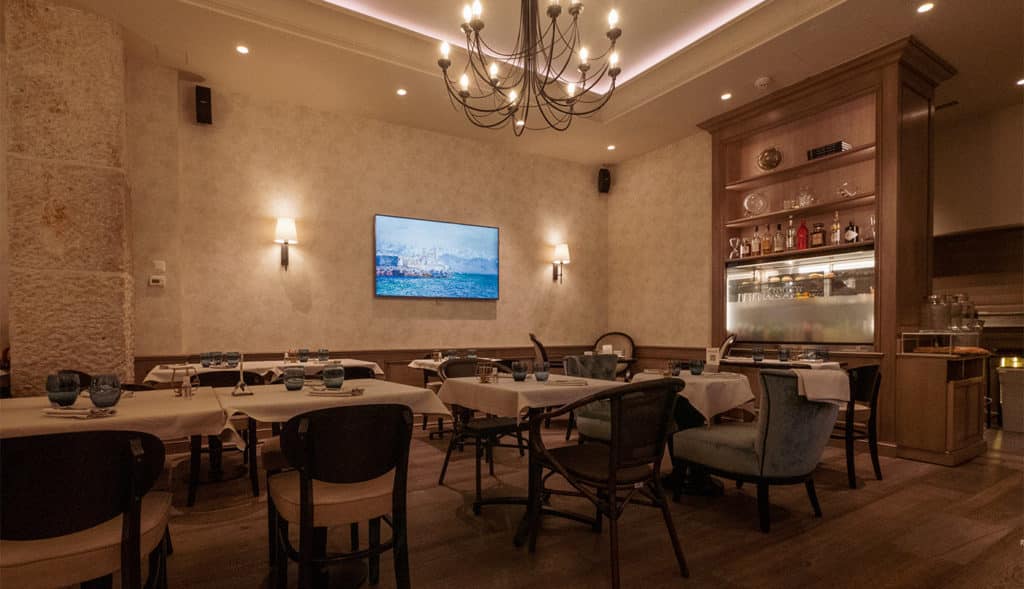 Place du Molard 11
https://www.lepilier.ch/
Les Bains des Pâquis, to eat with your feet in the water
More than just a restaurant, here we cultivate an art of living! Swimming, relaxation, festivals, aperitifs… are on the programme. At the Bains des Pâquis the atmosphere is relaxed, especially when you share an excellent fondue with crémant.
Beware: the concept and the popular prices attract crowds, so reservations are recommended!
Quai du Mont-Blanc 30
https://www.bains-des-paquis.ch/
Les Armures, the fondue specialist
In the heart of the old town, Les Armures is an institution renowned for its fondue. It is said to be Bill and Hillary Clinton's favourite Geneva restaurant!
This restaurant offers authentic and traditional cuisine. You will find on the menu local dishes which are not necessarily the lightest but which are very tasty. The plates are generous, it may be a good idea to plan a little nap or a digestive walk after the meal!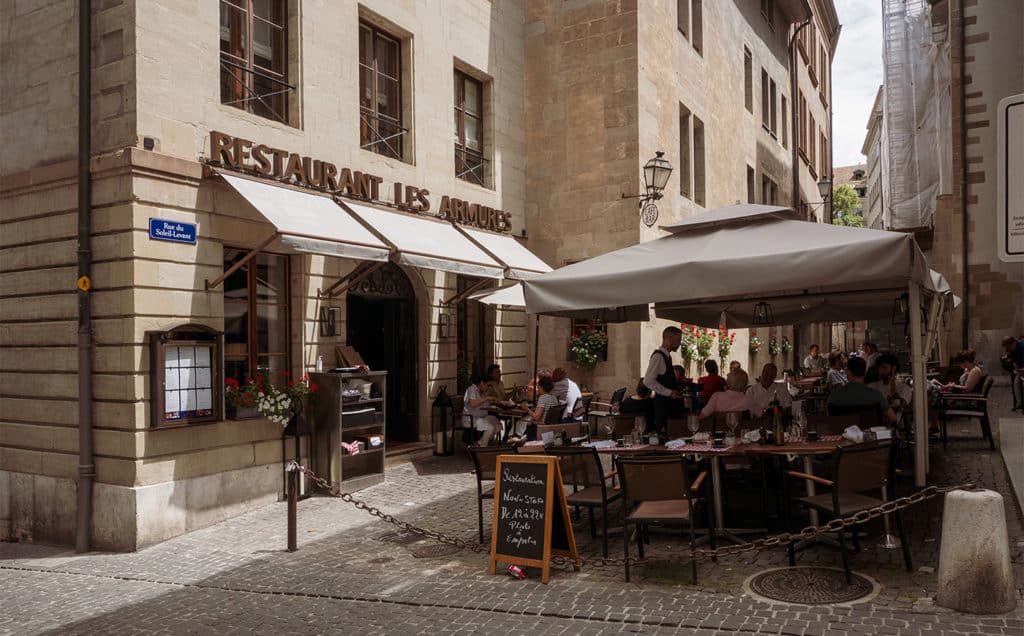 Rue du Puits-Saint-Pierre 1
https://www.cottagecafe.ch/
The Cottage Café, for tapas to share
Located near Lake Geneva, just next to the Mausolée Brunswick, the Cottage Café is a warm and relaxed restaurant. Here you will be served tapas, to share for more conviviality!
When the weather is fine, the little extra is a place on the terrace to enjoy the view of the water jet.
Rue Adhemar Fabri 7
https://www.cottagecafe.ch/
Café de Peney, for a convivial meal in the countryside
This latest address is located in Satigny, in the Geneva countryside. In a green setting, this bistronomic restaurant revisits classic dishes. It's the perfect place to spend a relaxed and convivial moment over good food.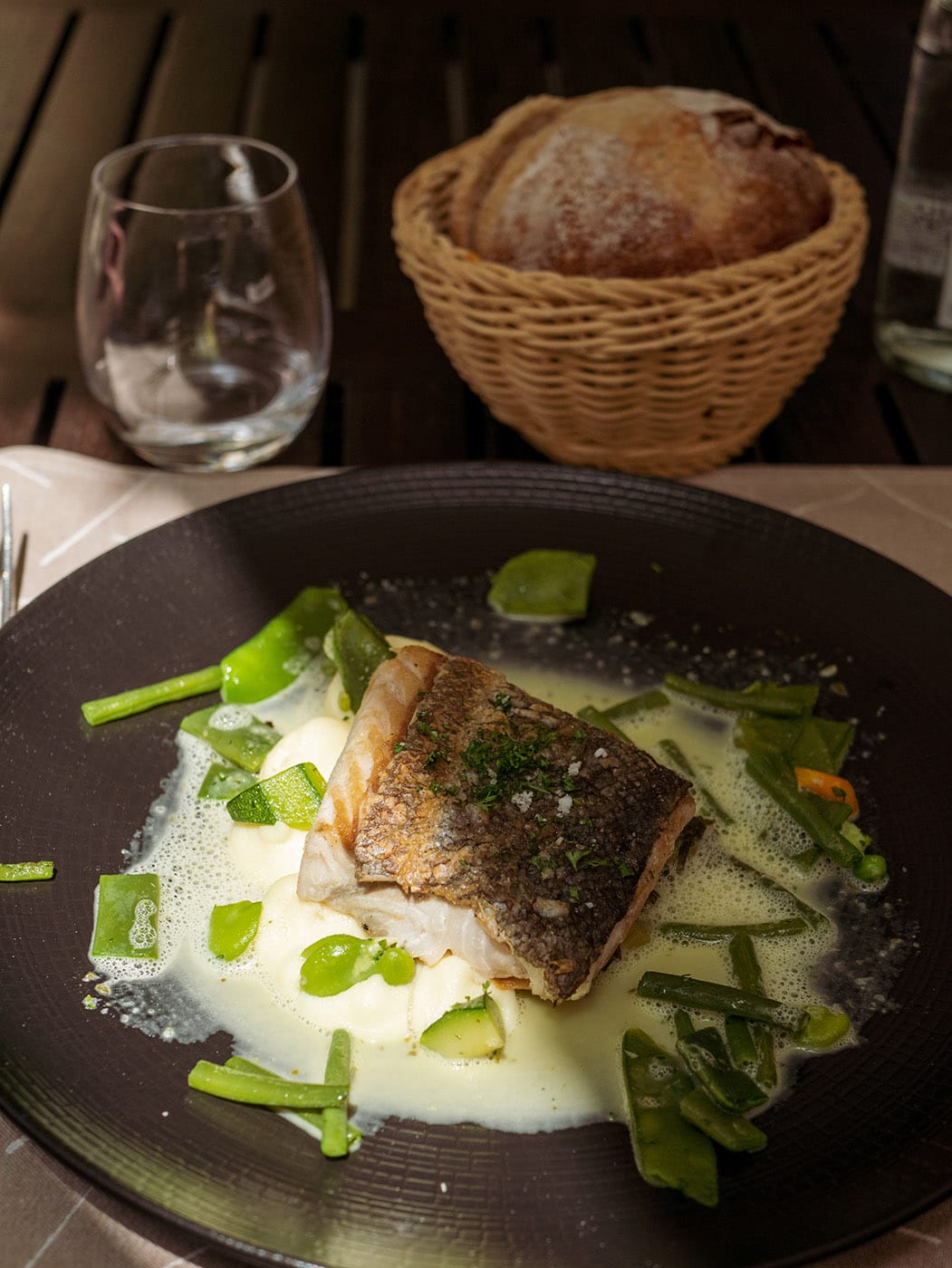 130 route d'Aire-la-Ville – 1242 Satigny
https://www.cafe-de-peney.ch/
---
The map of restaurants in Geneva
Find all these restaurants on this map:
Bon appétit!