Going to Giverny means going to meet Claude Monet, the father of impressionism, who lived in this village for half of his life and who drew inspiration for his famous "Nymphéas" and many other paintings…
But Giverny is also a haven of peace where you can discover the painter's magnificent gardens, visit exhibitions, share a good meal… in short, where you can spend a beautiful day! So how to go to Giverny for a day? What can you see there? Prepare your trip to Claude Monet with this article!
Giverny in short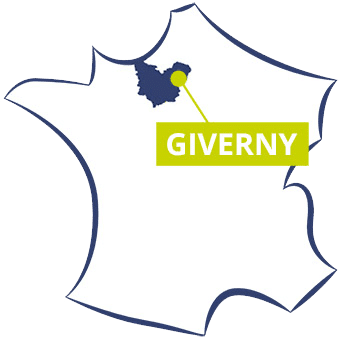 How to get there? It's simple: you just have to go to Vernon station (about 45 minutes from Paris). From there, you have several options: rent a bike to get to Giverny in a few minutes; take the Vernon – Giverny shuttle bus, which follows the train schedule (€10 return); or walk (7 km to the village).
When to go? Obviously it is best to visit Giverny when Claude Monet's house and gardens are open, i.e. between April and October. During this period, there is no month more interesting than another, the flowers change with the seasons so you can come and go to Giverny several times to see different atmospheres. As far as possible, try to come at weekends and outside school holidays to avoid the crowds.
How long should I stay? One day is enough to visit Giverny but it is an excellent gateway to the Eure, where you can extend your stay.
---
What to do in Giverny?
Visit Monet's house and gardens
If Giverny is so well known, it is of course because of Claude Monet. The famous impressionist painter arrived here in 1883, at the age of 43. At that time, he did not have much money and rented the house. He took advantage of the large garden to grow flowers that fed his inspiration.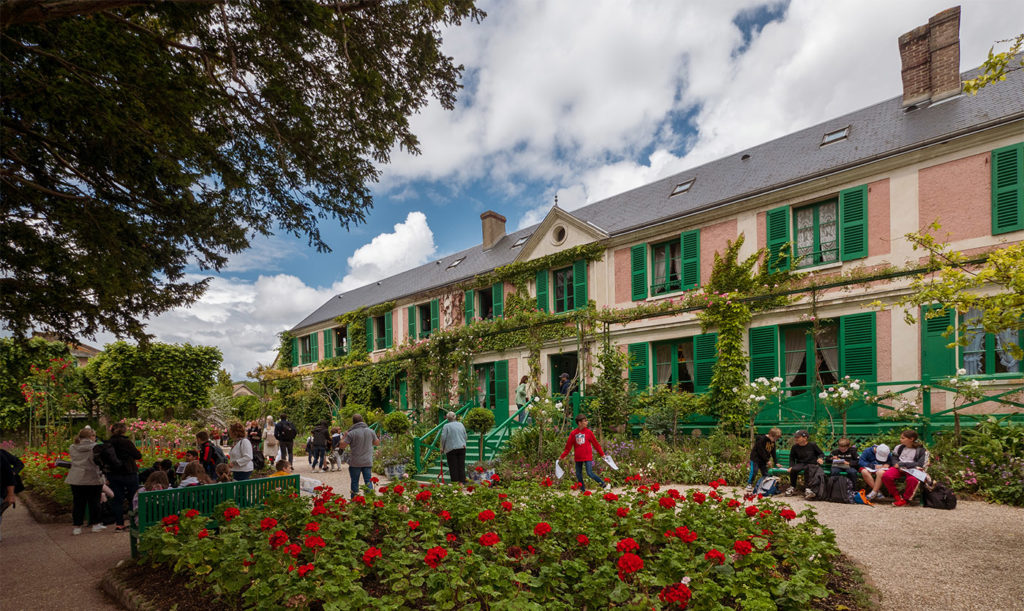 After about ten years, Monet managed to earn a good living, enough to become the owner of the house. He then completely rearranged the grounds, shaping them to his liking: he removed the apple trees and created his own garden like a painting palette.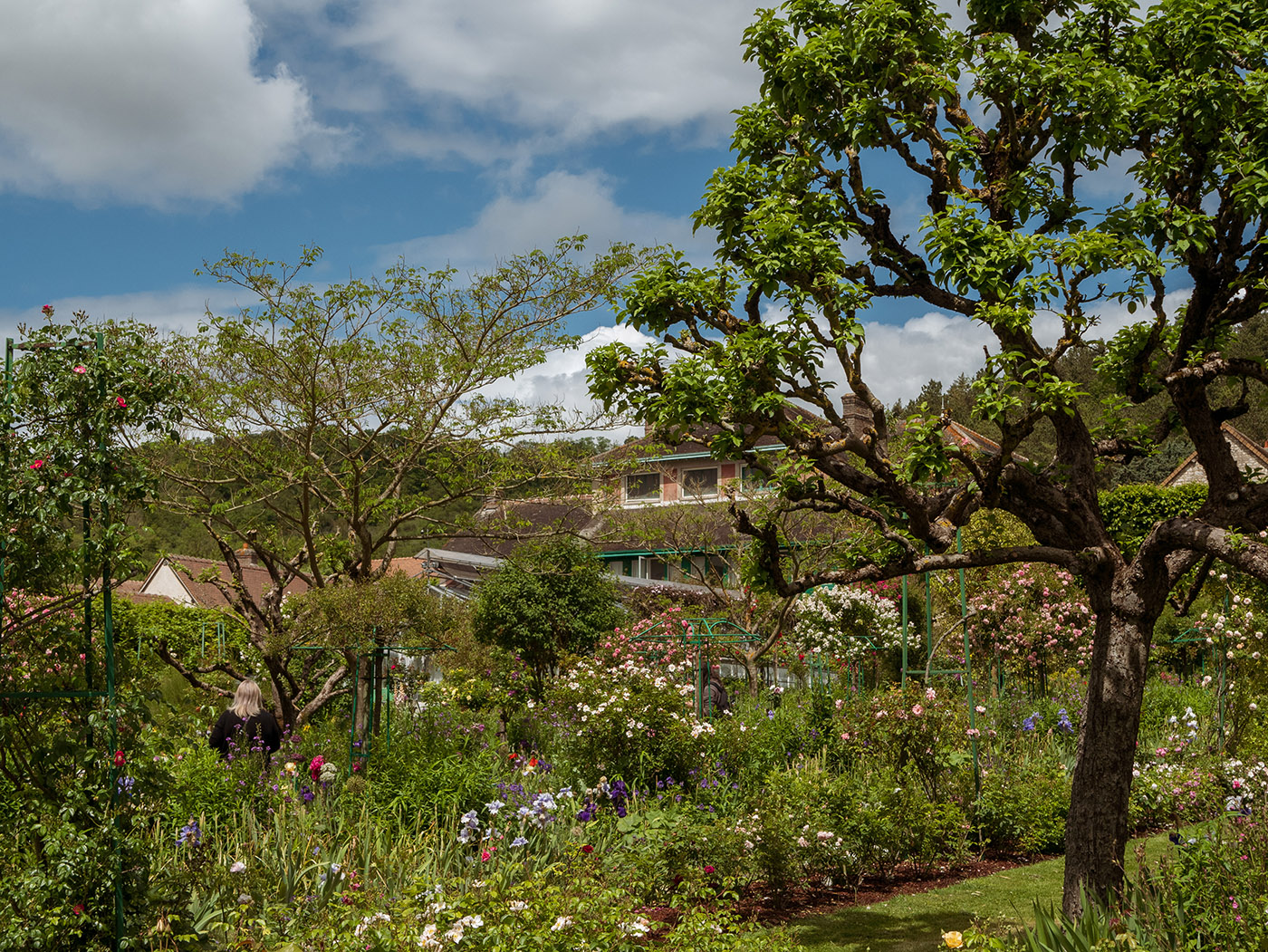 He also created the magnificent water garden from which the "Water Lilies" were born.
I took over things that were impossible to do: water with grass undulating at the bottom… It's wonderful to see, but it's maddening to want to do that. It's wonderful to see, but it's maddening to try to do that. Finally! I'm always trying to do these things! – Claude Monet, June 1890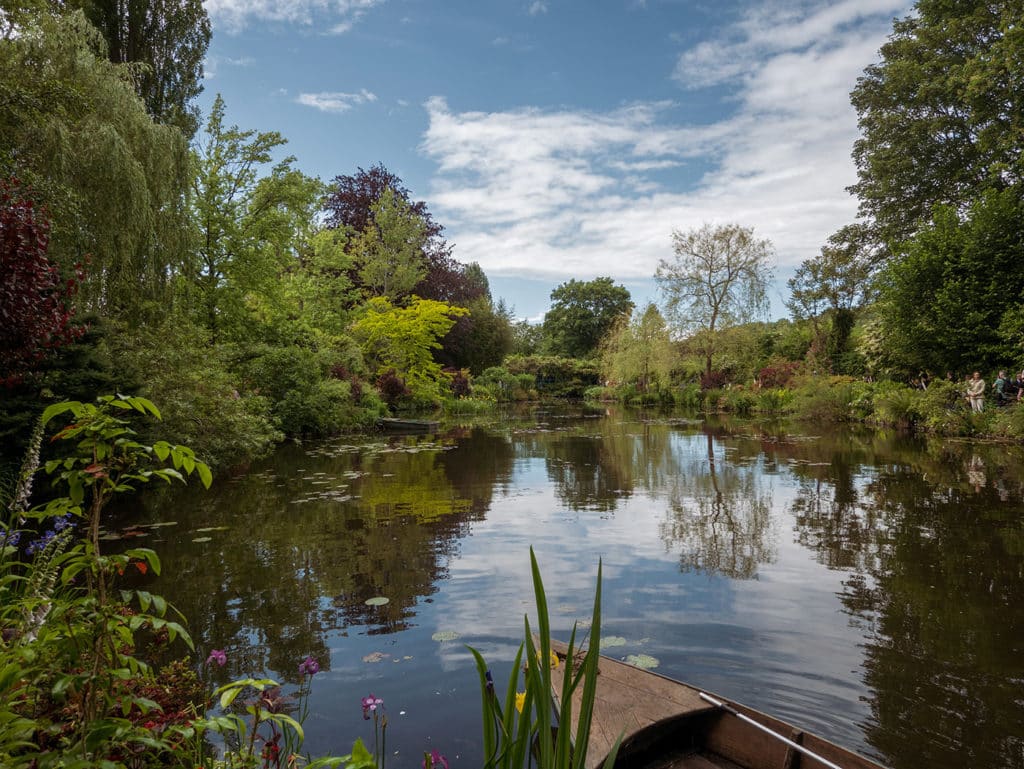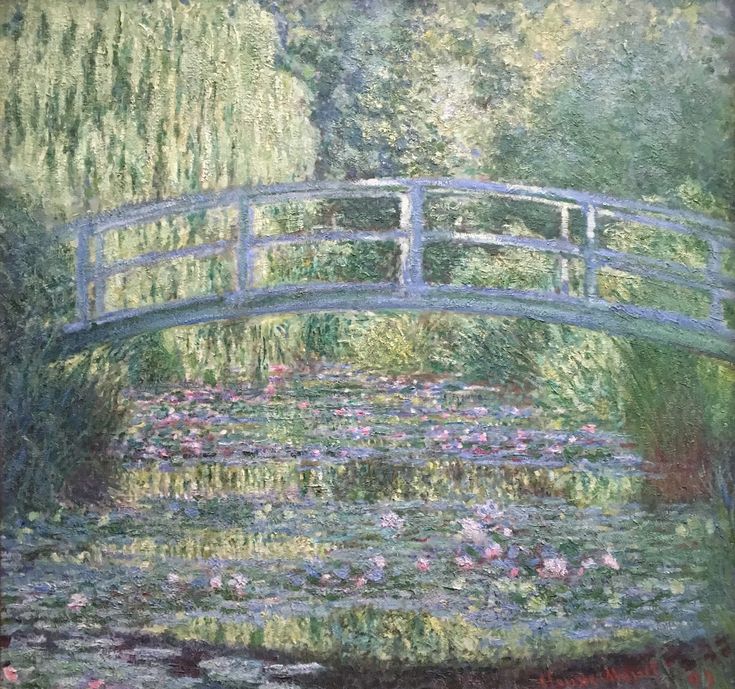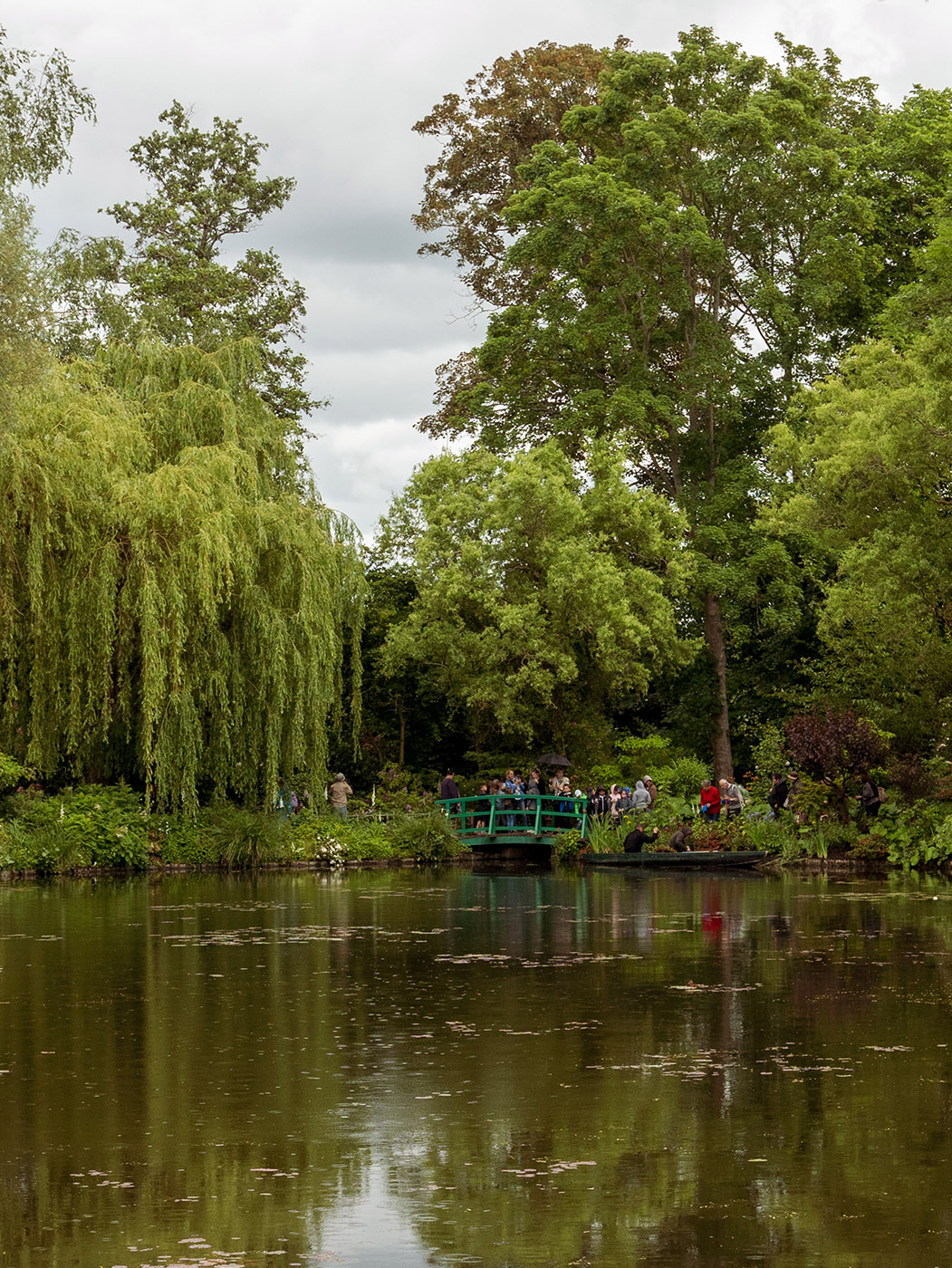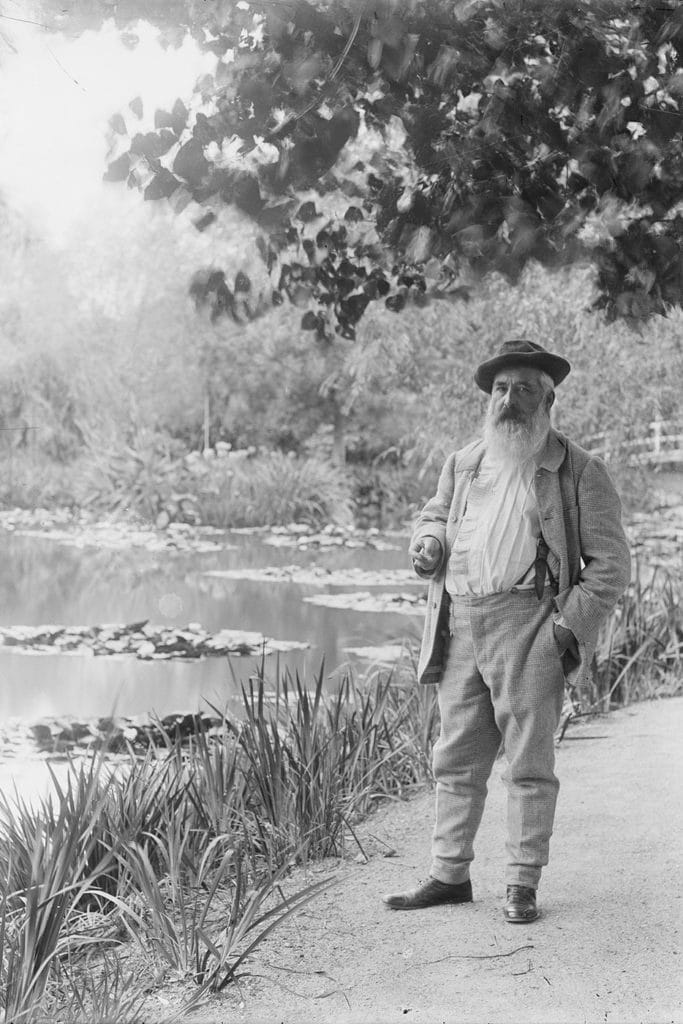 In 1966, Claude Monet's son Michel bequeathed the property to the Académie de Beaux-Arts, which restored the house, workshops and gardens before opening it to the public. Today, both the gardens and the house can be visited.
The house has been restored as it was in Monet's time thanks to archive photographs. We can discover the studio / living room where Monet kept the paintings he did not wish to sell; his bedroom decorated with paintings by artists he admired such as Caillebotte; the dining room where he received many guests or the large kitchen which allowed him to feed all these people.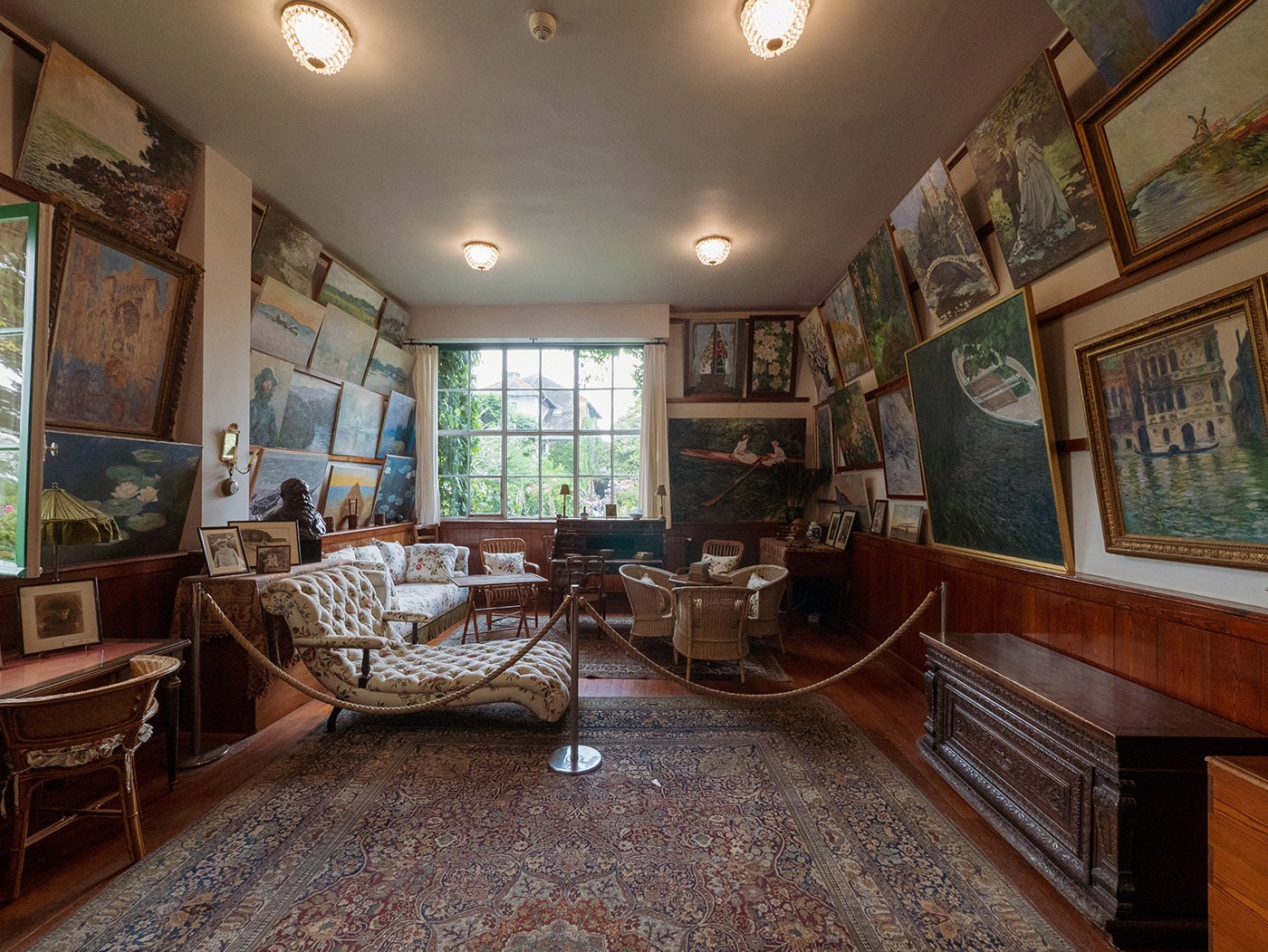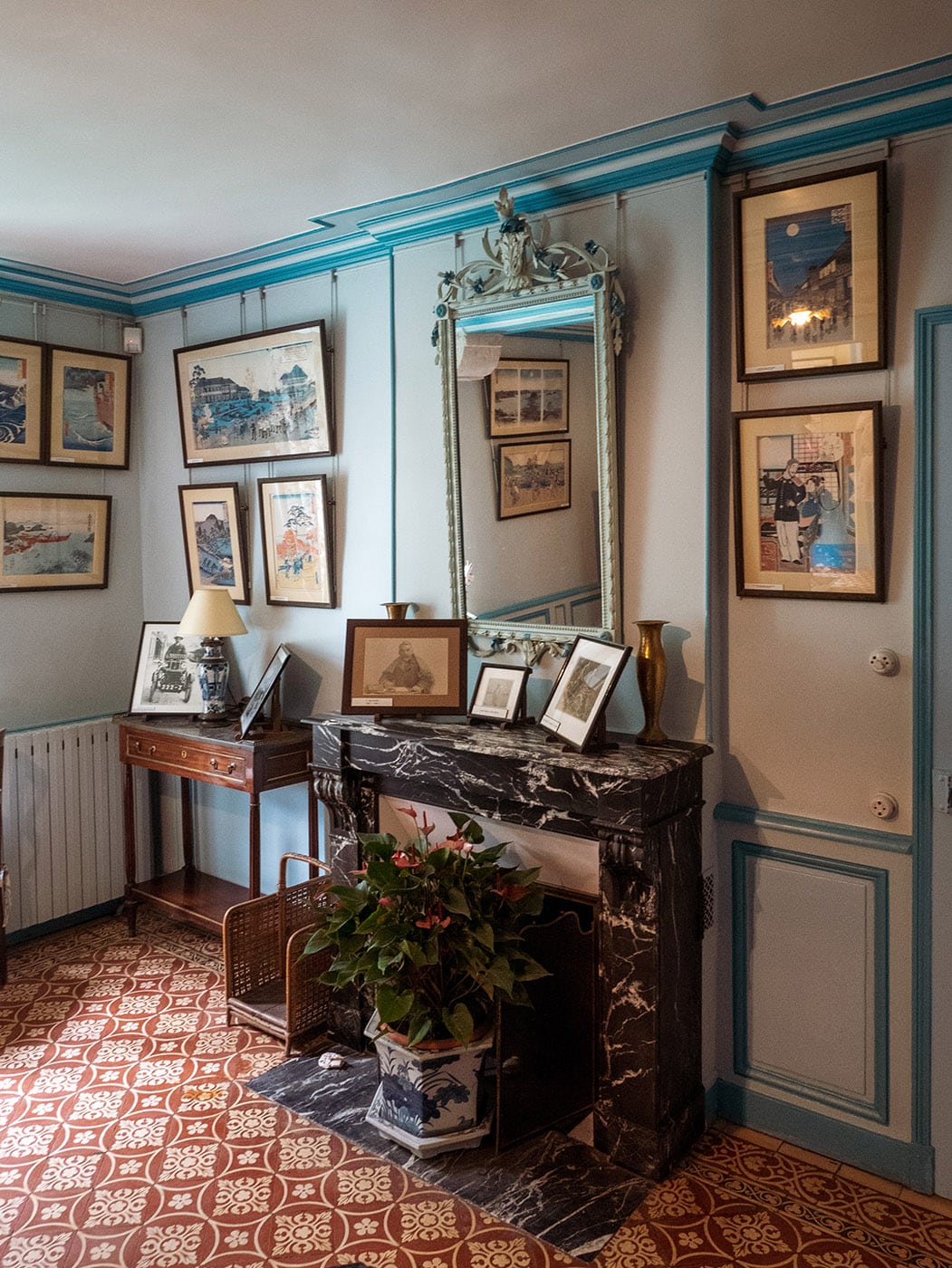 Useful informations:
84 rue Claude Monet
Adults: 11 € / Children over 7 and students: 6,5 € / Free for children under 7
Every day from April to October, from 9.30 am to 5.30 pm
Online booking recommended
https://fondation-monet.com/
Discover the Musée des Impressionismes Giverny
A few steps away from Claude Monet's house, the Musée des impressionnismes Giverny is the other must-see museum in the village. Created in 2009, this museum proposes to discover impressionism in its plural form. With two temporary exhibitions per year, it explores this artistic movement from its beginnings to its consequences. For example, an exhibition comparing the work of Monet with that of Rothko is currently on show until 3 July 2022.
ALSO READ: Monet / Rothko, the meeting of two giants at the Musée des impressionnismes Giverny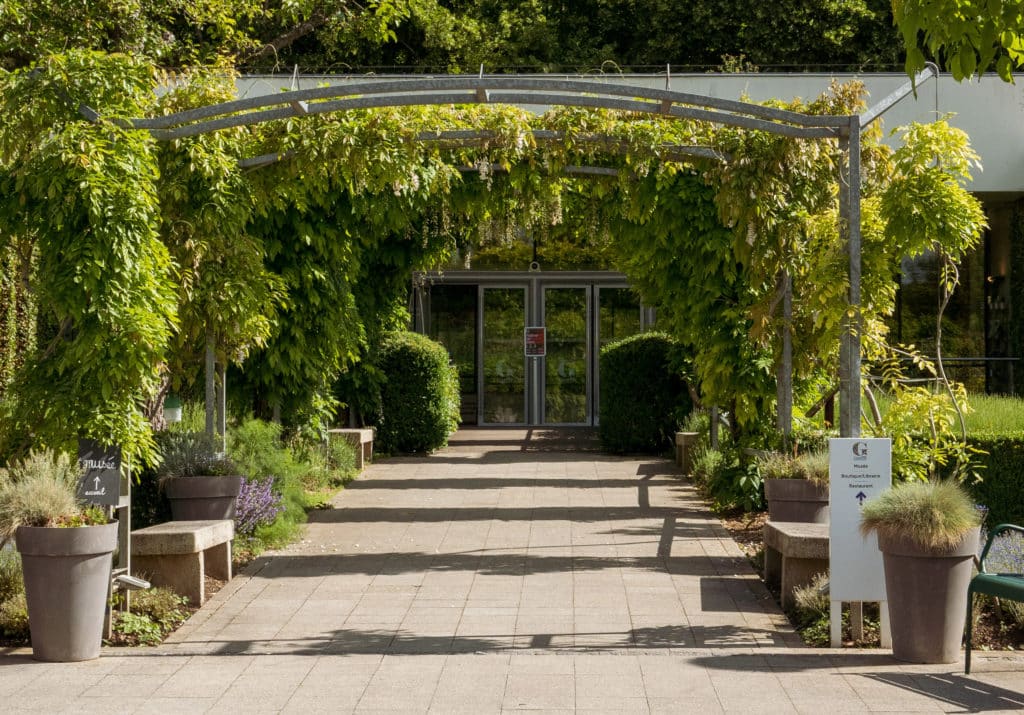 The visit is completed by a stroll through the museum's charming garden, composed of over 22,000 flowers.

Useful informations:
99 rue Claude Monet
Exhibition: €9 full price / €6 reduced price
Museum garden: €2 full price / €1 reduced price
Exhibition + garden: 10 € full price / 7 € reduced price
Free admission for under 18s and on the first Sunday of the month (except in July)
Opening times vary according to the season, see the museum website
https://www.mdig.fr/
Lunch at La Musardière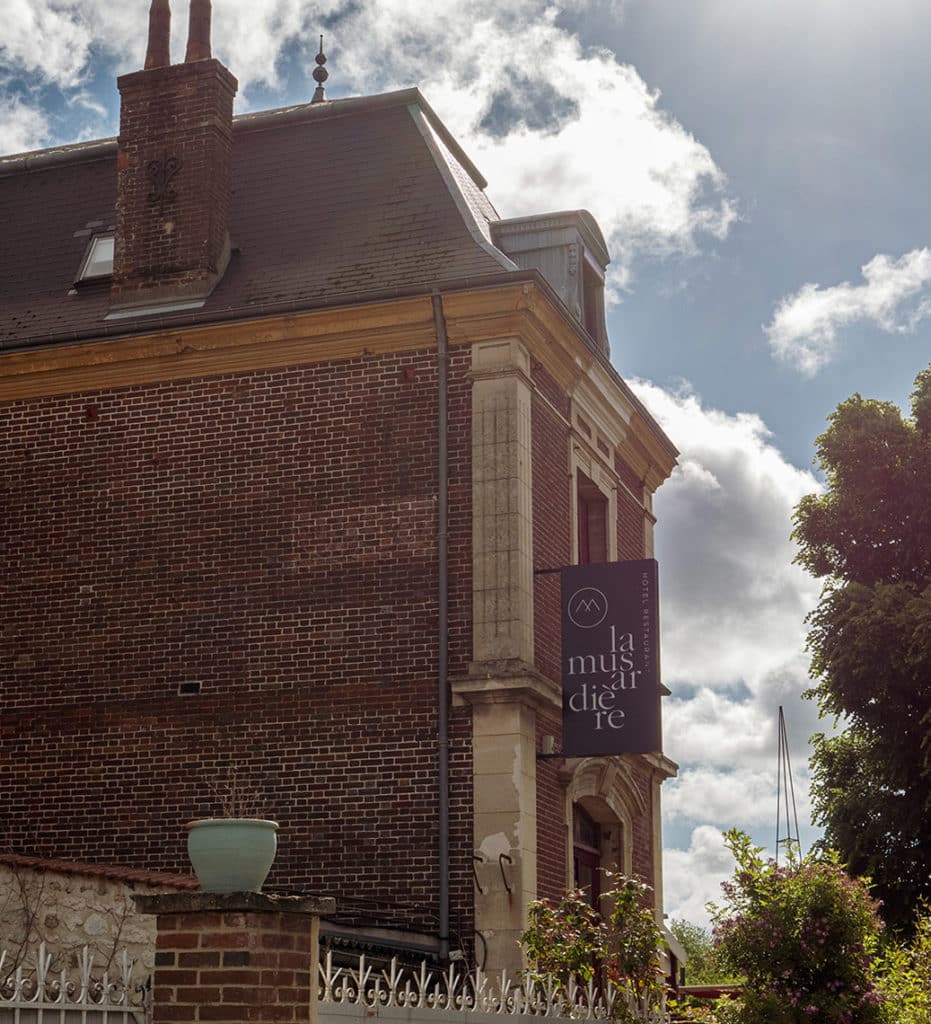 Installed since 2019 in a building dating from 1880, this hotel-restaurant awaits you 200 metres from Monet's house. The young chef Benjamin Revel, a native of the region, is committed to preserving nature by working with local products and craftsmen from Normandy.
Reservations recommended! lamusardiere.fr
Coffee at the Hôtel Baudy
In the past, this hotel counted among its guests many artists such as Cézanne and Rodin. Now transformed into a café-restaurant, it is a very pleasant place to have lunch or a coffee.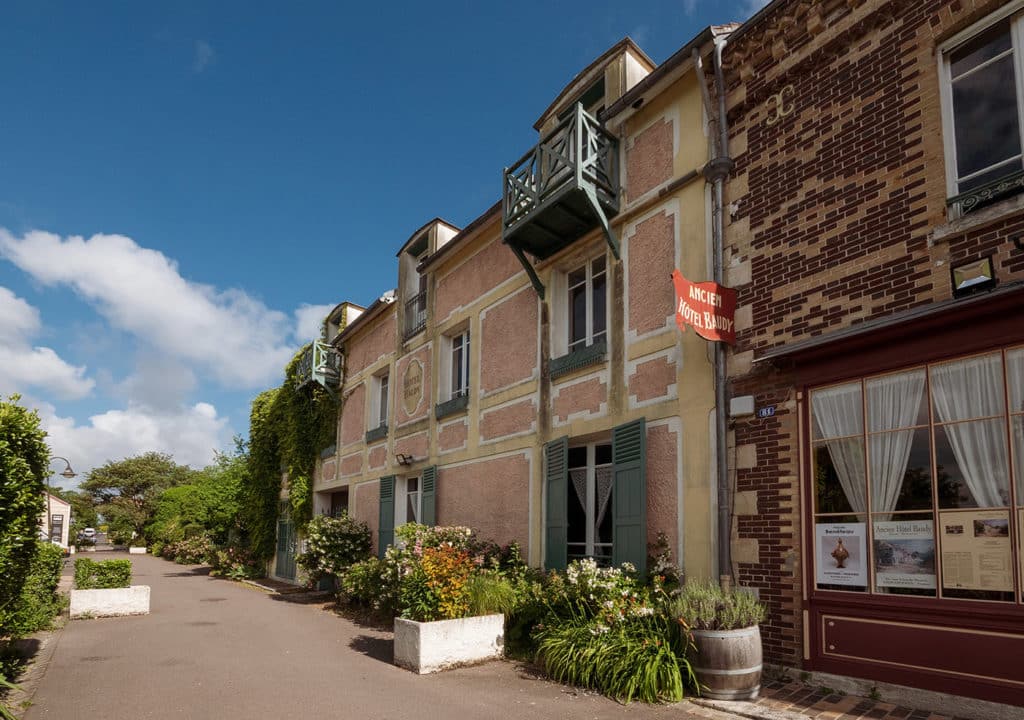 Visit the grave of Claude Monet
Claude Monet died in 1926 in Giverny and is buried in this village. His grave (almost as full of flowers as his garden!) can be seen next to the church in Giverny.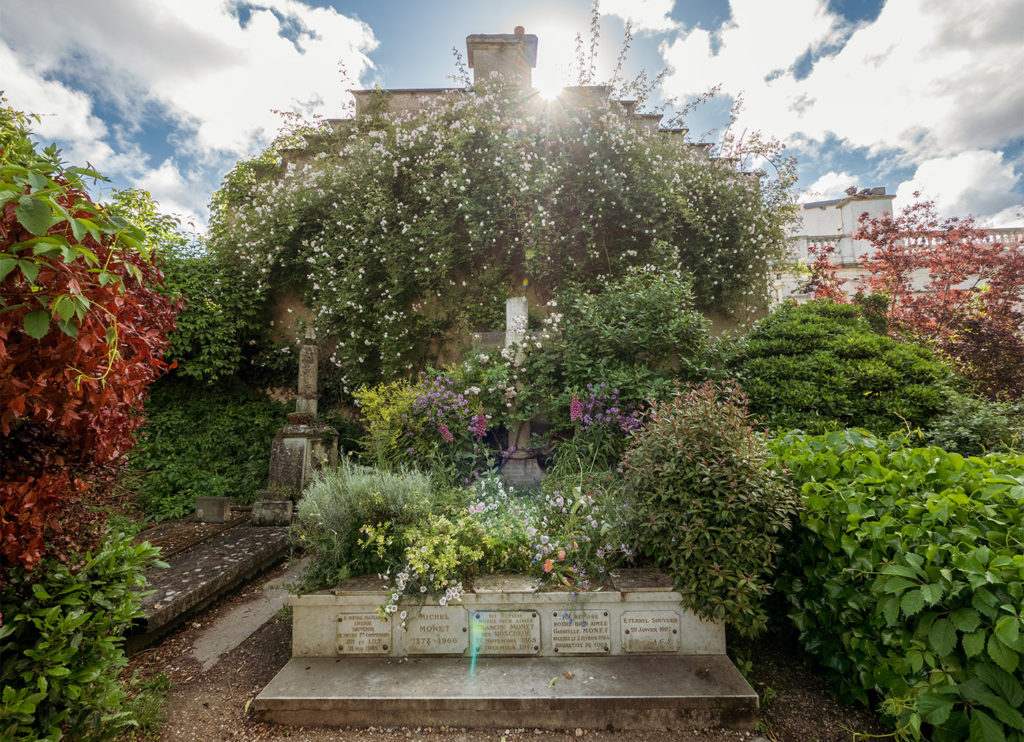 ---
Map of Giverny
Find all these addresses on this map:
---
Around Giverny
Now that you have set foot in the Eure by visiting Giverny, all that remains is for you to continue your stay in this department. I recommend that you visit Evreux and Le Bec-Hellouin.
READ MORE: A slow roadtrip in the French department of Eure, from Evreux to Bec Hellouin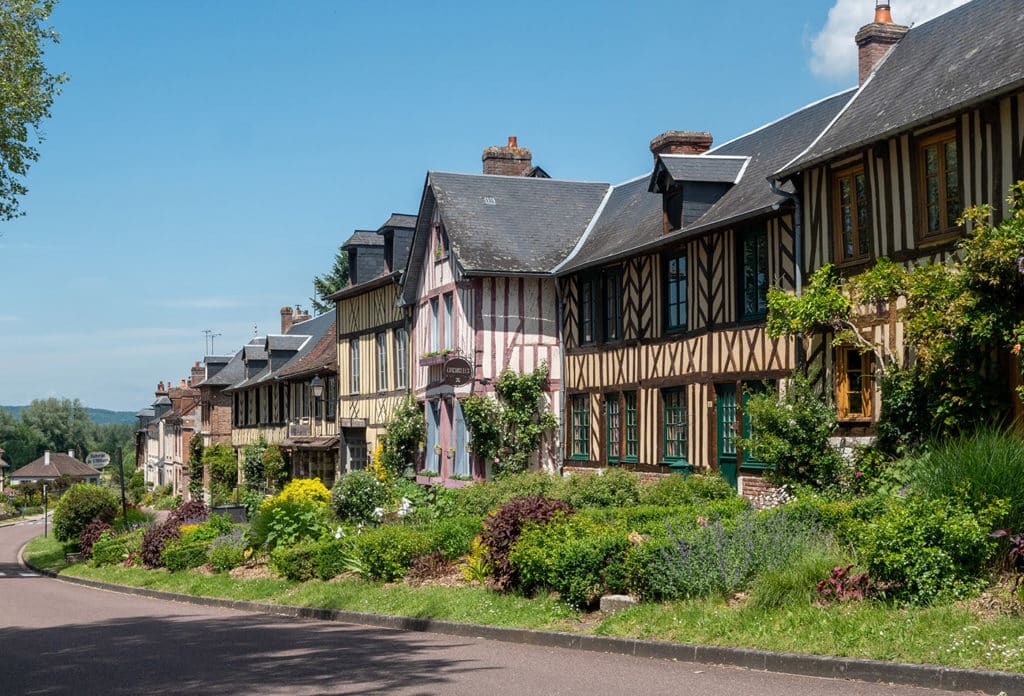 Other visits await you in Giverny and its surroundings. Find suggestions for walks and stays in the Eure on the Eure-tourism website.
Enjoy your stay!
---
Did you like this article? Pin it on Pinterest!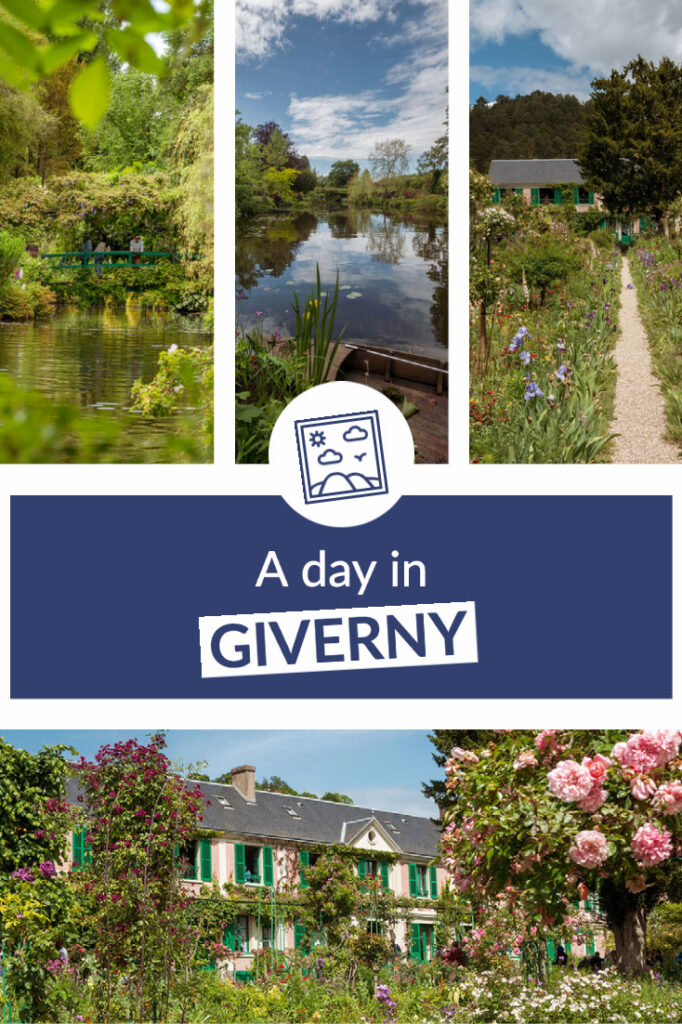 ---
Article proposed in partnership with Eure Tourisme