In the Tarn (France), about 30 minutes from Albi, the church of Alban is not really eye-catching and one would be tempted to quickly pass its way. But for the curious who dare to push the door the surprise is total: inside is hidden a surprising architecture in the shape of an inverted ship's hull but especially sumptuous frescoes realized in the 50s by Nicolaï Greschny. Visit.
A bit of history…
Originally, there was a medieval church in Alban, the first traces of which date back to the 12th century. Destroyed following the Hundred Years War and the Wars of Religion, it was replaced by a new church in 1842.
This church will be destroyed in its turn a hundred years later when the abbot Roussel undertakes its total reconstruction from 1947 endowing the village of Alban with a church of resolutely modern architecture.
---
Nicolaï Greschny's frescoes
Apart from its form, it is above all its frescoes that make it special. We owe them to Nicolaï Greschny who created them from 1957 on. He painted the life of the Virgin Mary in twenty-four paintings that read like a comic strip, from left to right, arch after arch.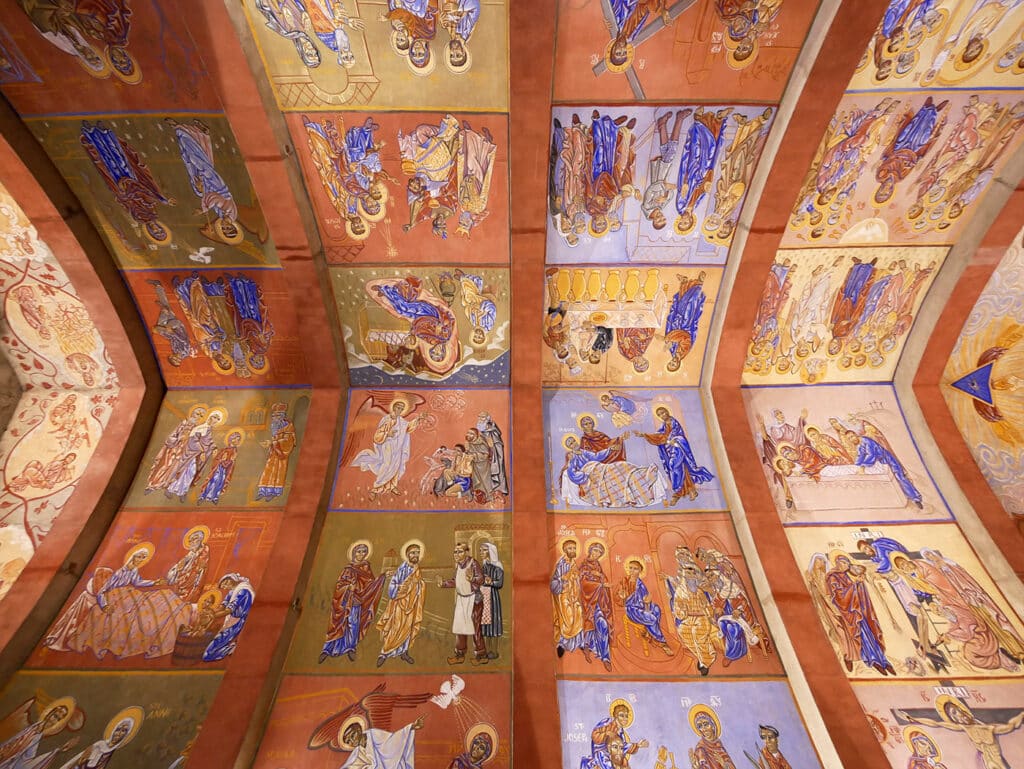 In these drawings, several details attract attention. Some characters of the village have been represented in their usual clothes which creates here and there some anachronisms.
On the walls, all around the church, we find the prayer of the Virgin Mary translated into 21 different dialects. Finally, there is a self-portrait of Nicolaï Greschny, recognizable by the blue shorts he used to wear.
---
Who was Nicolaï Greschny?
Nicolaï Greschny was originally from Estonia, he was born there in 1912 into a family of iconographers. After his father's death in 1922, his mother continued his artistic education by translating for him the "podlinnik", an art manual that he kept for a long time.
In 1932 he left to train at the Fine Arts School in Berlin but the arrival of Hitler in 1933 pushed him to pack his bags. He traveled a lot until 1938 when he studied theology in Belgium. In 1940 he fled to France and went to Toulouse and then Albi where he continued to study theology. In 1942 he painted his first fresco in France.
At the end of the war he stayed in the surroundings of Albi. In 1948 he fell under the spell of the ruins of the farm of La Maurinié, which he bought. He set up his workshop there and built a chapel where he rests today. When he died in 1985 at the age of 73, he left behind him an impressive body of work: he painted nearly 10,000 m² of frescoes in Occitania and is considered one of the greatest fresco artists of the 20th century.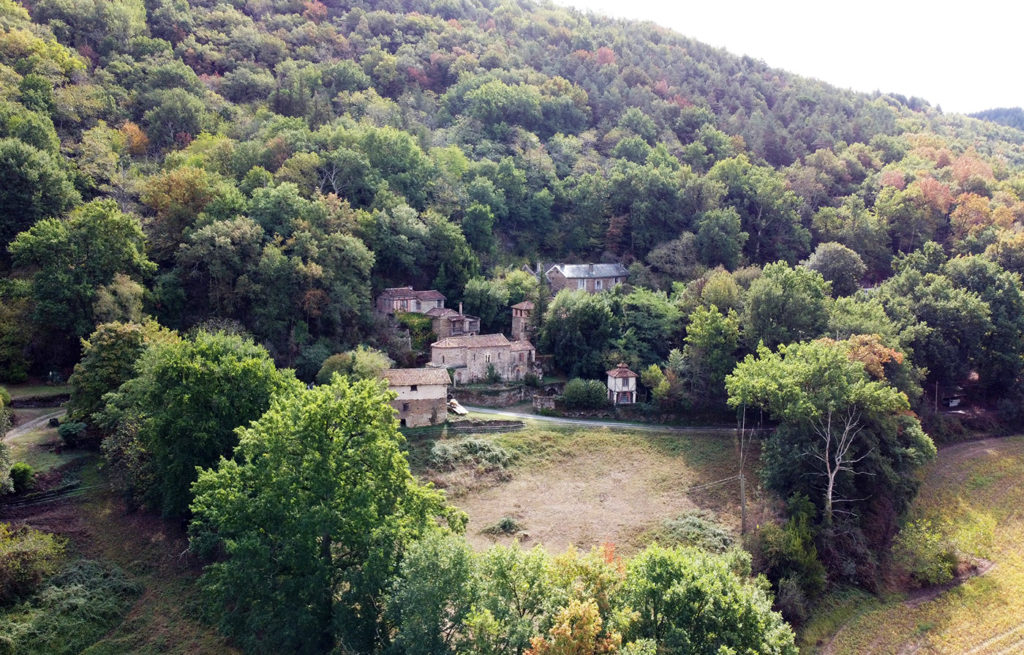 Nowadays his son Michael perpetuates the artistic heritage in the La Maurinié workshop where he creates religious works and organizes workshops and courses in iconography and painting using ancient techniques. More information: http://www.greschny.com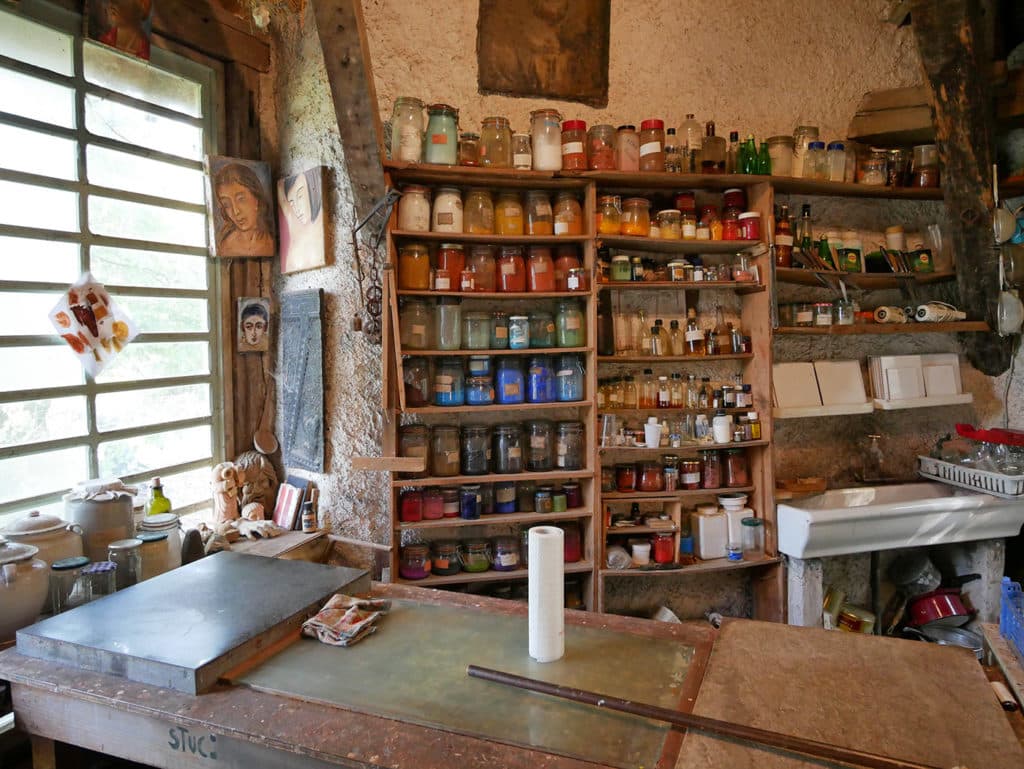 ---
Useful informations
Location:
Notre-Dame-de-l'Assomption Church
26 grande rue
Alban
France
Opening hours:
Every day, from 9 am to 6 pm
Thanks to Cynthia from the Tourist Office of the Tarn Valley for the exciting visit of the church of Alban and to Michael Greschny for his warm welcome in his workshop.