When I went to visit the city of Strasbourg, I fell in love with a restaurant like no other. Pour de bon is an address where one cooks fresh and homemade with local and seasonal products. But the originality of this restaurant is that you can find cheese in every dish that is made and matured on the spot!
Behind this restaurant there is Camille, a young entrepreneur who decided to quit her job as a UX designer to go into what she is passionate about: cooking! An uncommon career path but which allows her to be fulfilled today and with many projects in mind.
Camille agreed to answer my questions and tell me more about her career and her future projects!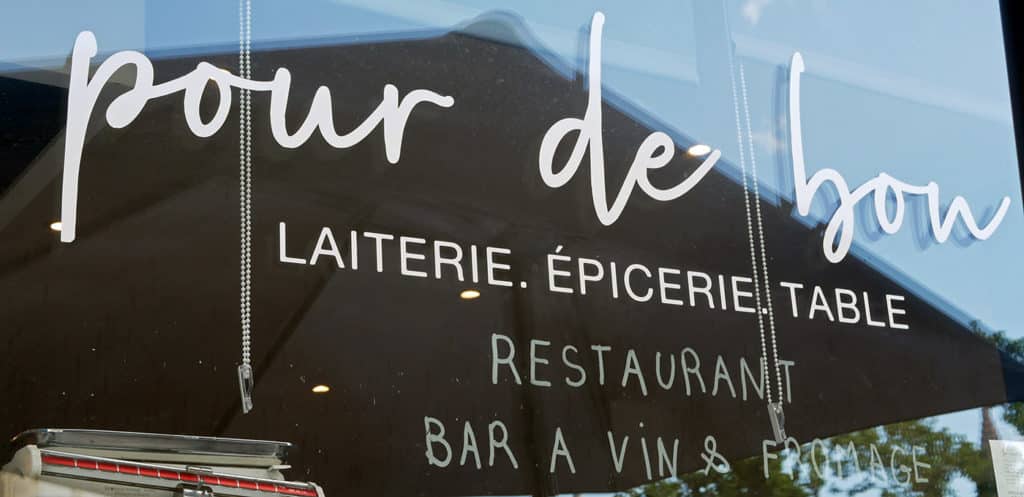 ---
What is your background?
My "real" job is User Experience Designer (UX designer). I have a scientific baccalaureate, I then took a bachelor's degree in applied arts in Strasbourg and a master's degree in design in Nîmes. My three sisters are in medicine, and I wanted to go into the kitchen at 16, but my parents wanted me to study for a long time, so I did. In art to annoy them a bit.
After about 2 years of working in a web agency in Paris, I couldn't find my place in the digital world or in the capital. I decided to leave my permanent contract and go as far away as possible to "do what I want" at hours apart. Surprisingly, many of my relatives and even my friends didn't understand my choice because "you have a good situation, a well-paid permanent contract in Paris, you're crazy to leave everything".
I chose to go to Melbourne a bit by chance on a work vacation permit (PVT). I already had in mind to work in the cheese industry but without much conviction. I stayed for a year, I was very lucky, I was able to work in farms, markets, cheese dairies, restaurants all over Australia and above all I finally had an idea of what I wanted to do since I had been involved in everything: combining restaurants and cheese dairies.
So after a year, I returned to Paris to work for France's best cheese maker, Laurent Dubois, who offered me a training course in maturing in his stores and a job as an assistant in charge of his restaurant in the Spring of Taste in St Lazare.
After a year, I still didn't have a taste for Paris, and I came back to Strasbourg to be closer to my family and friends. I found a job as a waitress in the restaurant L'épicier Grand Cru for 2 months over the Christmas period (December-January) while waiting to find something more interesting. At the beginning of February, I found myself with nothing, no job opening. I always had in mind to open a restaurant before 30 years old. And by chance I fall in front of the window of what will become my restaurant. Fate or chance, it was there. I told myself that it was the right time.
What was the trigger that made you decide to stop your career in design and open your own restaurant?
When I was 27 years old I opened my eyes and realized that I was neither happy in my job nor in the city where I lived. I had to try something else before I didn't have the courage anymore.
Where does your passion for cooking and especially for cheese come from?
When I was a teenager my mother wasn't often at home during the vacations. As soon as she left, my friends would arrive and "live" more or less at home. You never knew how many there were, who was there, or when. But I always prepared a table with boards and dishes to share, things to drink. We used to get together like that. It was a bit of a tradition. And what could be more simple and pleasant to share than cheese?

Your favorite cheese?
Too hard! I rather walk according to the day. In the morning I like strong cheeses, a munster or a roquefort. At noon, rather something hard like a tomme. In the evening rather something fresh. But goat cheese remains my favorite taste. And I admit that my madeleine of Proust is kiri (oops), there is always some in the fridge when I go to my mother's house 🙂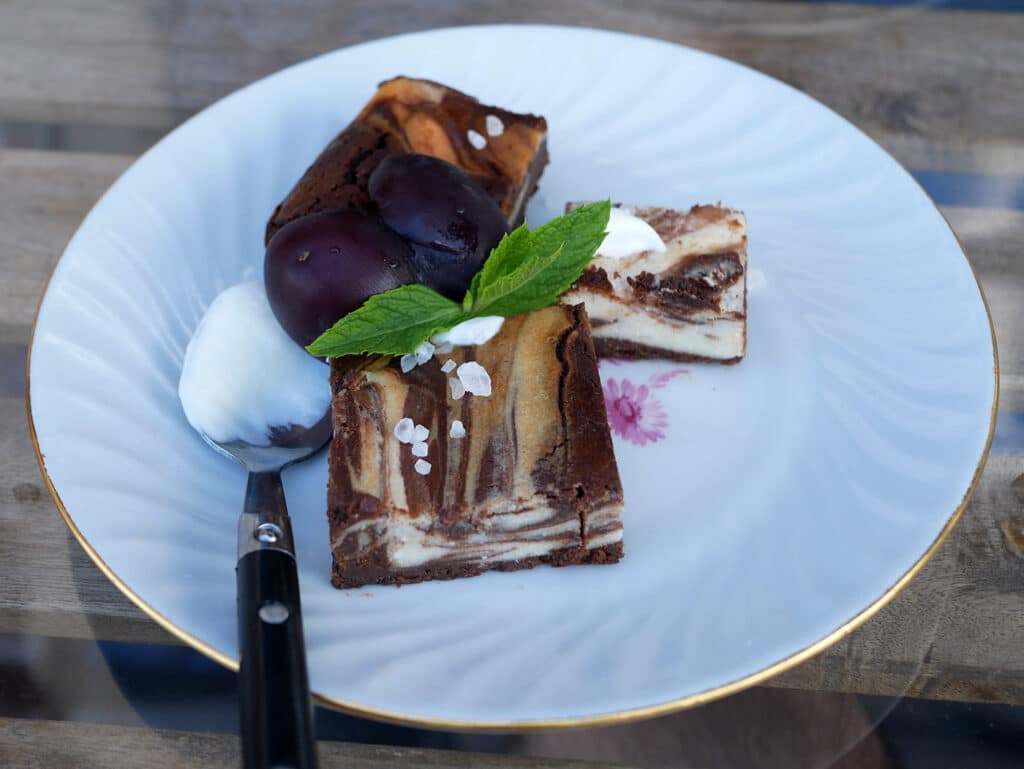 What are your plans for the future?
For the restaurant, the next step is in 2 weeks: I hire someone to help me, and the restaurant will be open in the mornings also during the week, in addition to brunches on the weekends. We will finally be four hands! For my part, ideally within 2 years, I would like to put the restaurant under management, which would allow me to set up in the green around Strasbourg. I would like to open a guest house with a few rooms, raise my own goats and make my own cheese that I will then bring directly to the restaurant. This is really a dream 🙂
---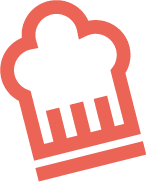 Many thanks to Camille for taking part in this interview! If you feel like going to taste her dishes, go to 19 quai des pêcheurs in Strasbourg (France) – https://www.pourdebonstrasbourg.com/
Prepare your stay in Strasbourg: consult my city guide with travel tips and good addresses