A great lover of France, to which he has just donated his entire body of work, the English photographer Michael Kenna is exhibiting 50 photographs taken in France at the castle of Rambouillet. An exhibition that takes the form of a journey to discover historical monuments, landscapes or industrial sites, to be discovered until January 9, 2023.
Article produced in partnership with the Centre des monuments nationaux
Michael Kenna: a great lover of France
Born in 1953, Michael Kenna first visited France at the age of 20. Since then, he has had the opportunity to travel the world, but it is France that he has visited and photographed the most. Michael Kenna has just proved his affection for France, a country that has "so much to offer" in his words, by donating his entire body of work, over 3,600 prints and some 175,000 negatives.
It is therefore to this lover of our territory that the Center for National Monuments has turned in 2018 for the commission of a carte blanche in two monuments. The artist will choose Carnac and the Domaine de Rambouillet. No surprise then to find his exhibition of photographs in tribute to France within this castle!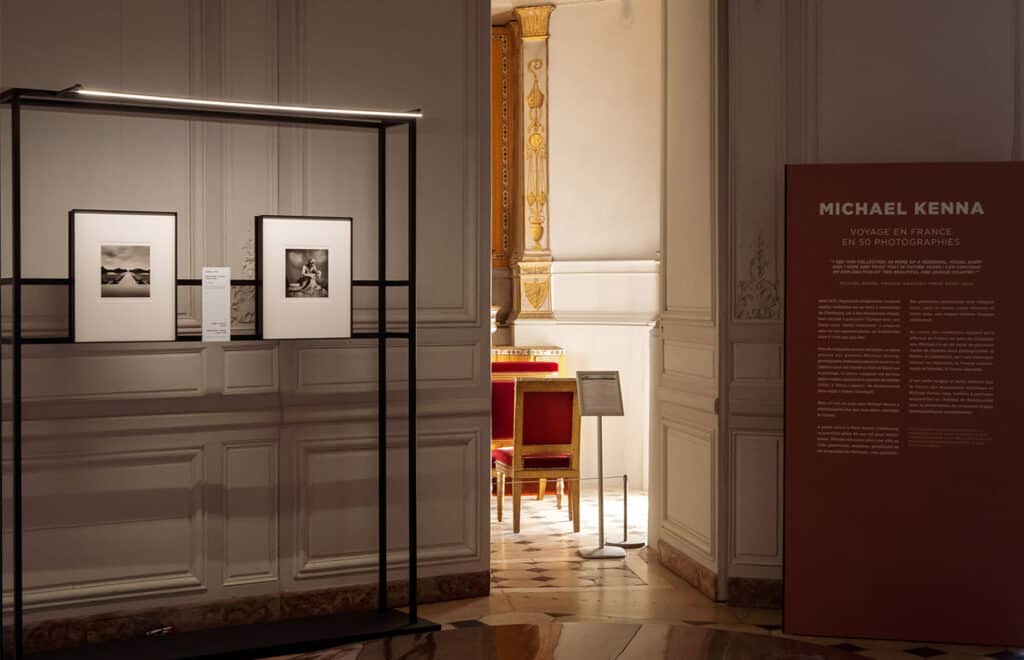 ---
A thematic exhibition
Presented in three rooms of the castle, the exhibition addresses three themes. The tour begins in the Salon Meridien with five photographs taken in Rambouillet, in a nod to the monument. This is an opportunity for the visitor to take a new look at the estate, which Michael Kenna has captured in different ways.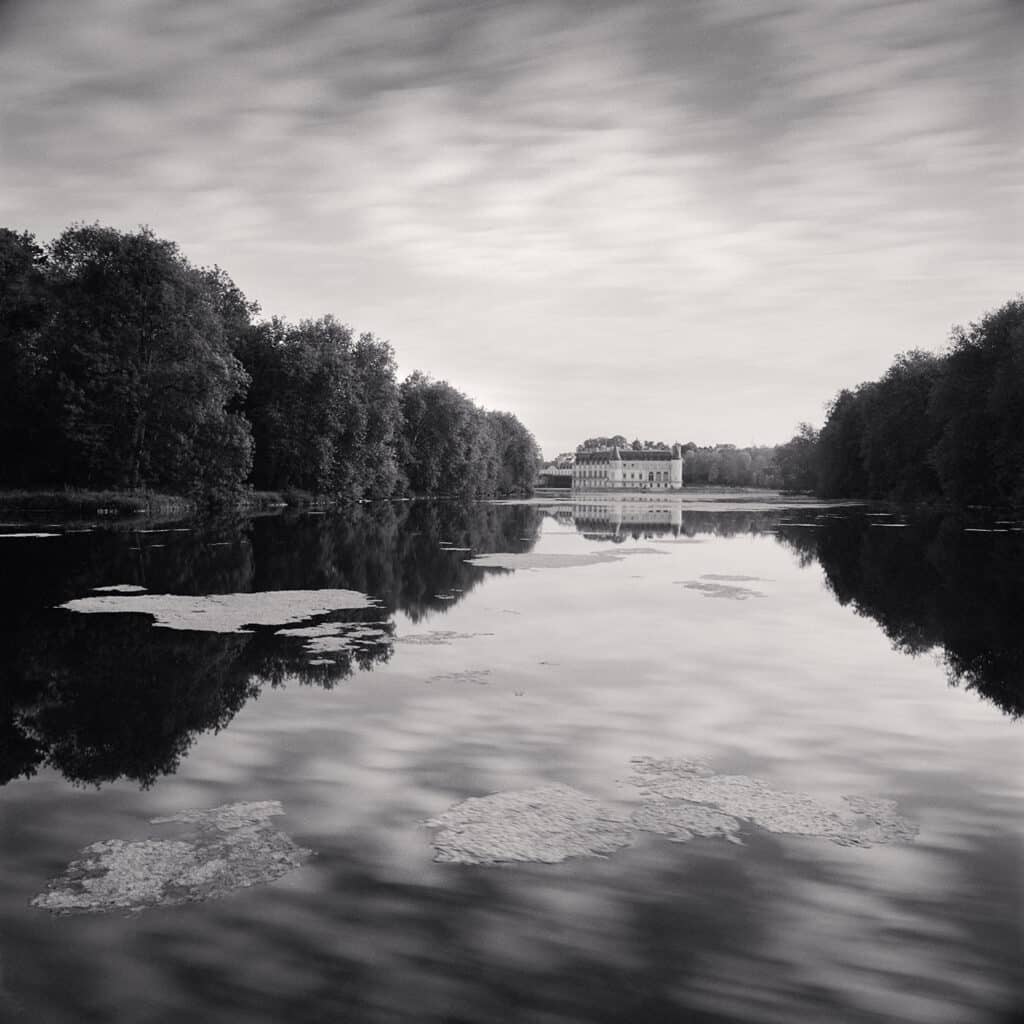 In the Salon du Conseil, the section "On the roads of France" takes the form of a journey around French landscapes and monuments. The Royal Salt Works of Arc-et-Senans, the Eiffel Tower and Carnac are among the sites that can be recognized.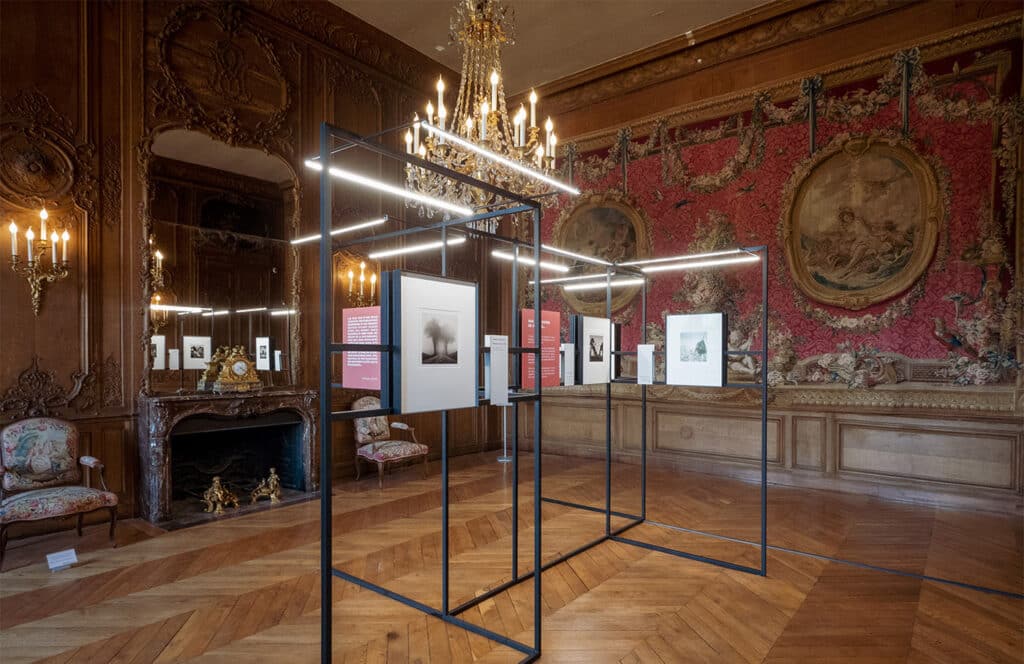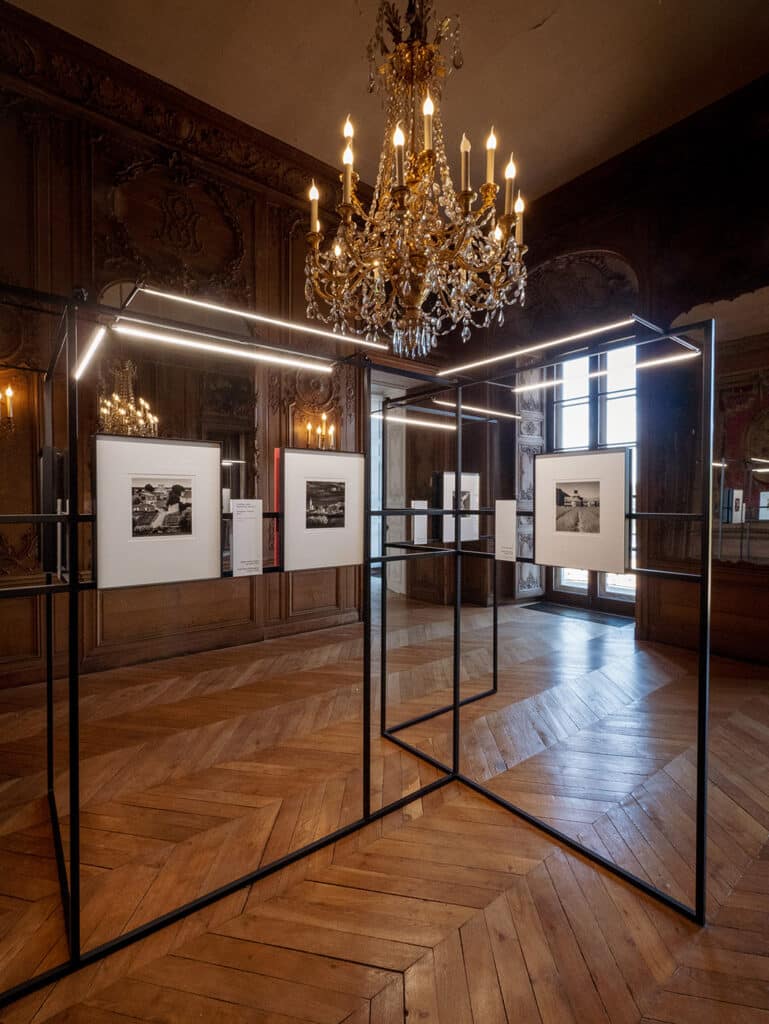 Third and last part: the "Parks and Gardens" which are revealed in the Marble Room. Taken in Versailles, Sceaux, Vaux-le-Viconte, Saint-Germain-en-Laye…, these photographs testify to the artist's talent for capturing the play of light, variations in atmosphere or even reflections.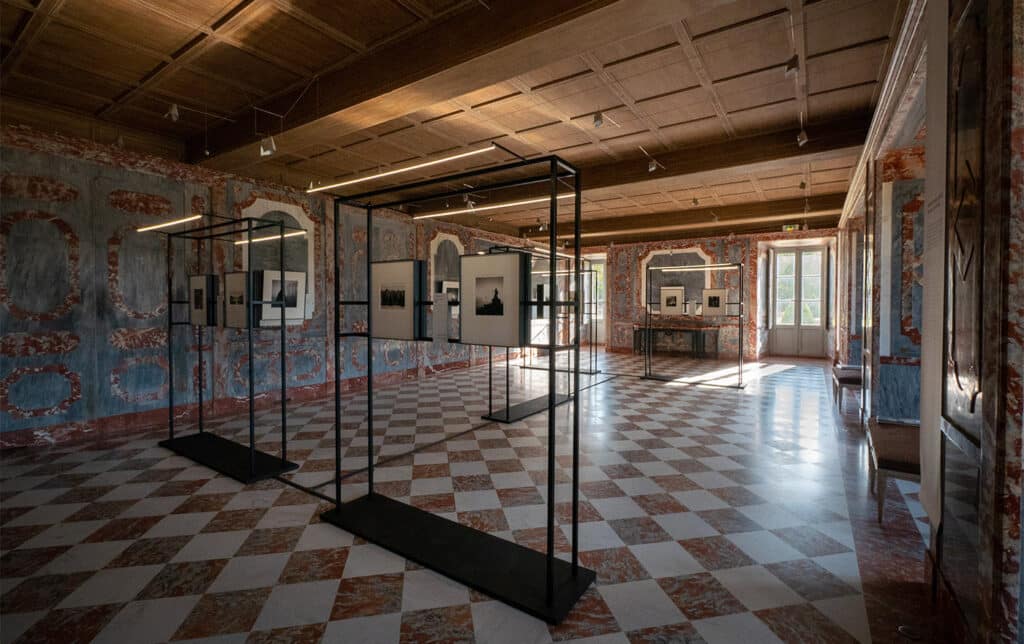 All of these prints are displayed on skilfully designed picture rails that allow the visitor to enjoy the exhibition without spoiling the visit to the monument, allowing him to admire the beauty of the rooms at the same time.
---
The specialist in square prints, black and white and long exposures
Michael Kenna not only has an eye for choosing the right angles, he is also known for his expertise in photographic technique. He works with film and makes his own prints, mostly in square format and in black and white.
To capture certain light effects or atmospheric phenomena, Michael Kenna works with an often long exposure time, up to several hours. This results in pictures that are sometimes mysterious and often poetic.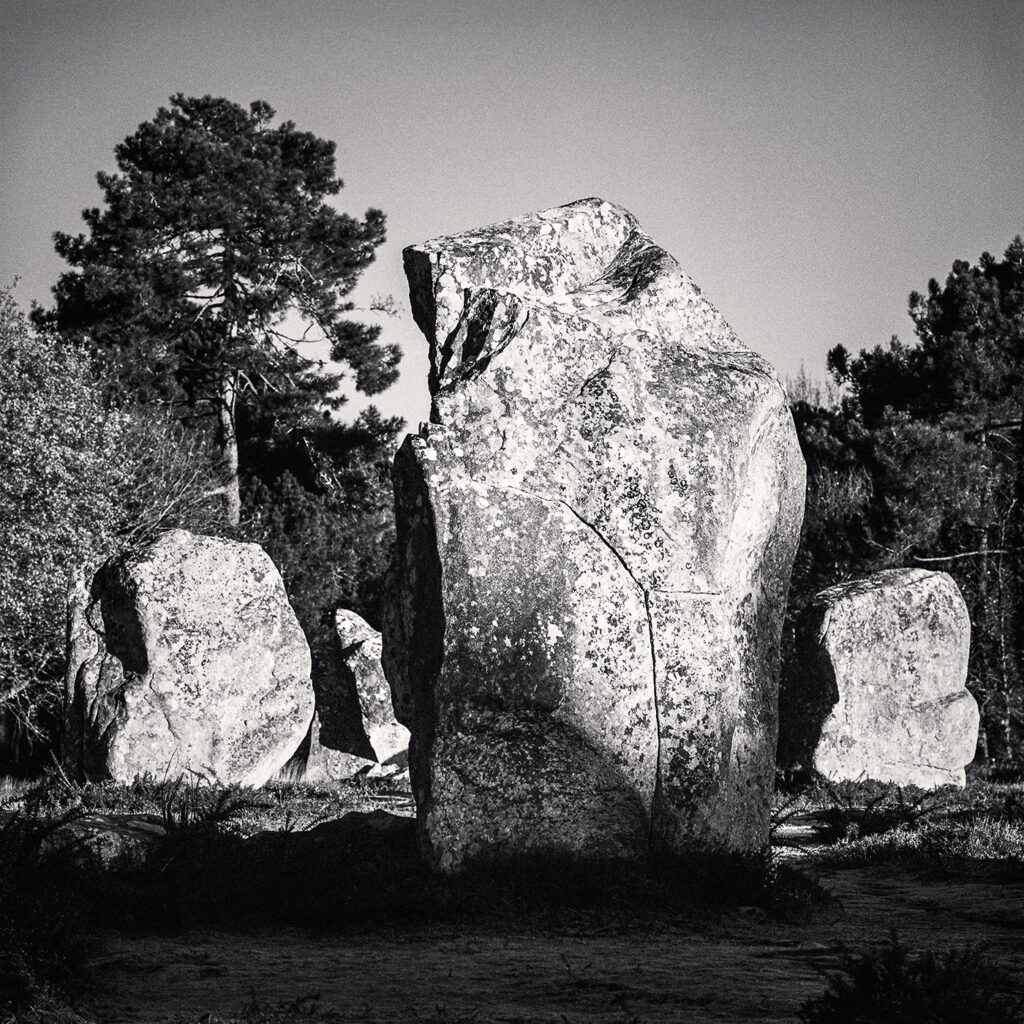 Want to discover more? Go to the Château de Rambouillet until January 9 to discover this exhibition!
---
Useful informations
Adress:
Castle of Rambouillet
78120 Rambouillet (France)
35 minutes by train from Paris, Montparnasse station + 15 minutes on foot
Opening hours:
Until January 9, 2023
Every day except Tuesday
From 10am to 12pm and from 1:30pm to 5pm
---
Article realized in collaboration with the Château de Rambouillet
Header photo: Deer Statue, Study 2, Rambouillet, Yvelines, France. 2018 © Michael KENNA – CMN