In Issy-les-Moulineaux, Le Cube has just celebrated its twentieth anniversary. This is the age of all possibilities for this establishment, which was born with and for digital technology. In this creativity laboratory, families and companies alike are catered for, with a single watchword: educating all audiences about digital technology, always in a good mood and through creativity. Let's take a look at the many facets of this unique Cube…
What is Le Cube?
Born in 2001, Le Cube is a center for digital creation and training. Every year, it hosts some 200 workshops and events (exhibitions, shows, concerts, broadcasts, conferences, etc.) that are open to all, mostly free of charge.
Located halfway between an exhibition and an education center, Le Cube aims to offer all ages an innovative look at digital art as well as the tools needed to make digital an open, creative and inclusive tool.

Exhibitions to learn how to look at digital art critically
Throughout the year, Le Cube offers thematic exhibitions on digital art. Some are free to see on site, while others are sometimes accessible online, from home.
This is notably the case of the new exhibition "AI, who are you?" which presents the work of artists who use Artificial Intelligence. By talking with Ada, a robot, this new kind of exhibition offers you to become immortal by becoming a downloadable consciousness… without a body.
An immersive experience that raises existential questions: can you fall in love with an artificial intelligence? Can a robot feel emotions? Is it capable of introspection? Can an AI create art?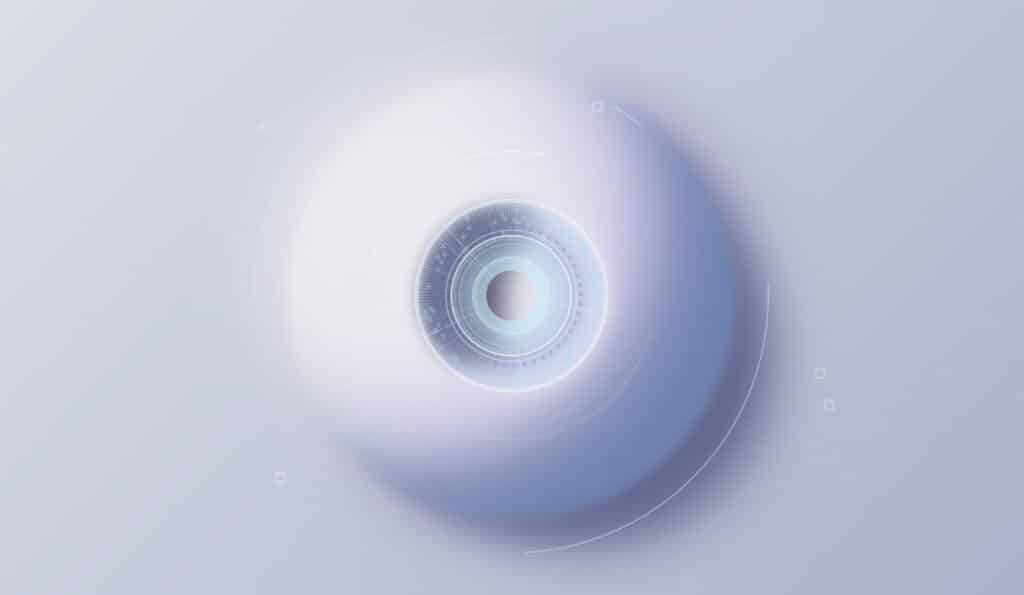 Digital education for children: workshops for families and schools
A large part of Le Cube's activity is geared towards young people, to educate them about digital technology by giving them the critical and ethical perspective they need to use these new tools properly.
Throughout the year, Le Cube organizes workshops for schoolchildren and families, as well as vacation courses.
Several digital education programs are offered, such as "Game Factory", which aims to enable children to take a step back from virtual worlds. This program explores the representation of gender in video games where female characters are often sexualized while male bodies are muscular and virilized to the extreme.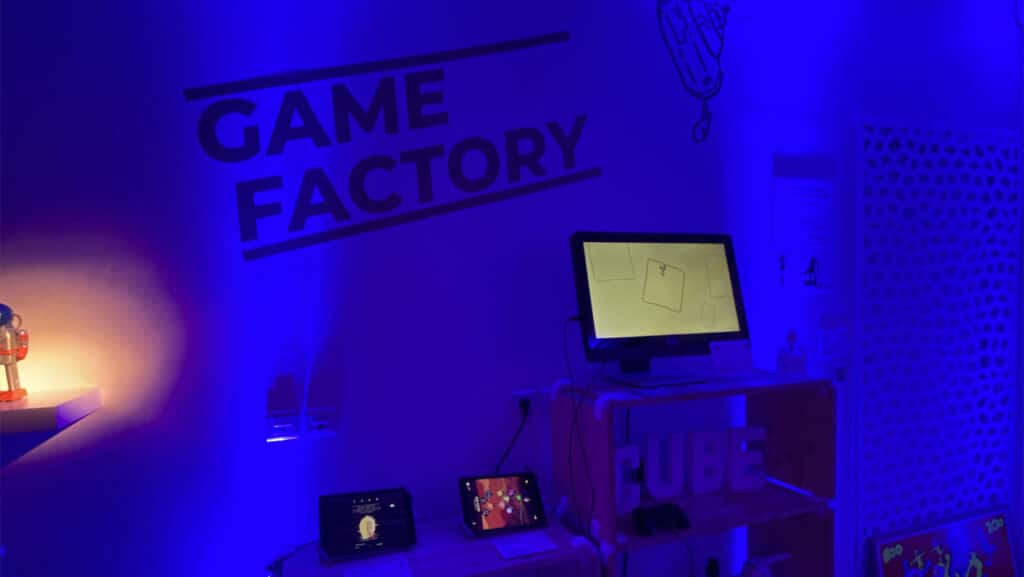 A digital and human training institute for companies
Another facet: the Cube Executive, a training institute that offers companies workshops focused on digital and human issues with the aim of providing the means to shape the organizations of tomorrow.
Through conferences, team-building workshops and immersive training, Cube helps managers and their employees master digital uses and develop their capacity for innovation.
Le Cube: marveling and training in digital technology
Creativity, which is at the heart of Le Cube's activities, is also reflected in the digital works on permanent display. But what does digital art actually look like? You only have to wander through the rooms at Le Cube to realize that it can take many forms, some of them surprising, like the work of artist Heather Dewey-Hadbord, who has created 3D sketches of strangers using DNA found in the street. A practice authorized in the United States that raises ethical questions, of course.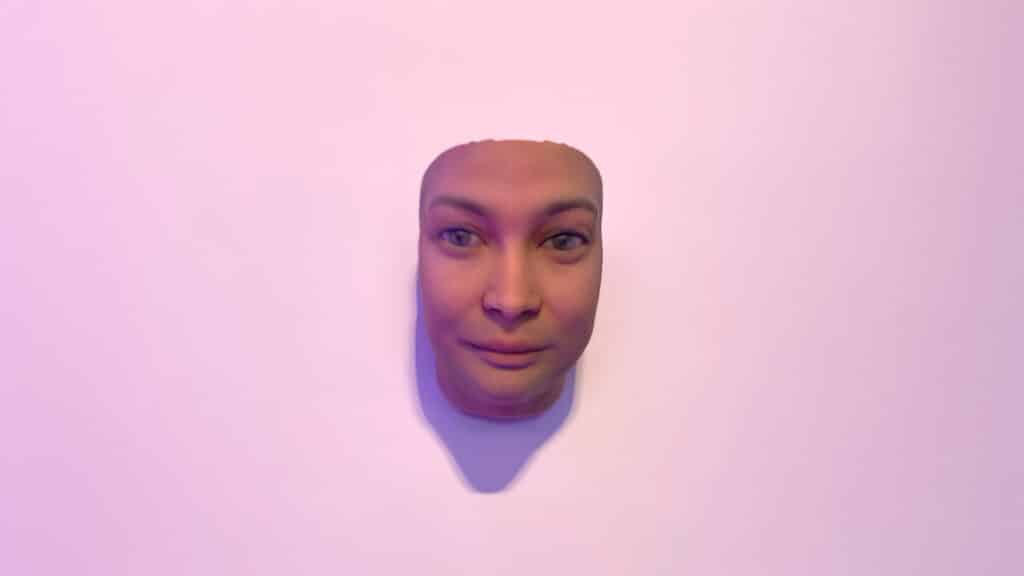 Faced with such experiments, one wonders what the digital world has in store for us in the coming years. The photographer Christophe Luxereau has played the game of this prediction by making a series of portraits where the bodies have been transformed by implants. What to ask us about the aesthetic issues of biomechanical surgery and transhumanism.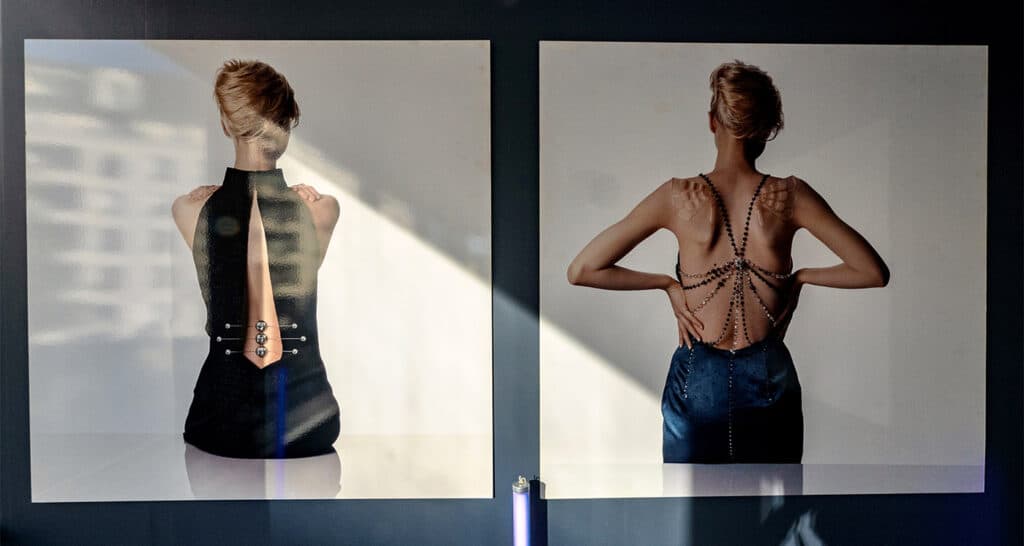 In short, digital art encompasses a whole range of sometimes unsuspected themes and I strongly invite you to go and experience the Cube in Issy-les-Moulineaux to get a good overview. A visit that I recommend you to make with friends or family to share your impressions with your loved ones.
---
Useful informations
Adress:
20 cours Saint Vincent
92130 Issy-les-Moulineaux (France)
RER C station « Issy »
Tramway T2 station « Les Moulineaux »
Opening hours:
Tuesday to Friday, from 1pm to 7pm
Saturday from 10am to 6pm
Website:
http://www.lecube.com/
Price:
Free admission
Some activities are subject to a fee and/or reservation. Visit the Cube website for more information
Article produced in partnership with Le Cube