For those who love culture, lockdown is a frustrating time… we miss museums, theaters, concert halls, monuments, art galleries and cinemas.
Fortunately, there are many ways to bring culture into your living room: virtual tours, podcasts, books, recordings of concerts and plays… On social networks too, art lovers are mobilizing every day to bring you a good dose of culture. Here is a selection of 10 Instagram accounts to follow to take your mind off things.
Sarah Belmont's teatime live shows
The sparkling Sarah Belmont organizes every day at 4 p.m. a "Quatre-qu'ART", cultural snacks lasting about 15 minutes in which she receives a guest each time. By the way, it is rumoured that yours truly inaugurated this great format 😉.
Sarah doesn't stop there, since her account also includes videos on art in music, an immersion in the Musée Marmottant Monet and even a few dance steps! – @sarah_belmont_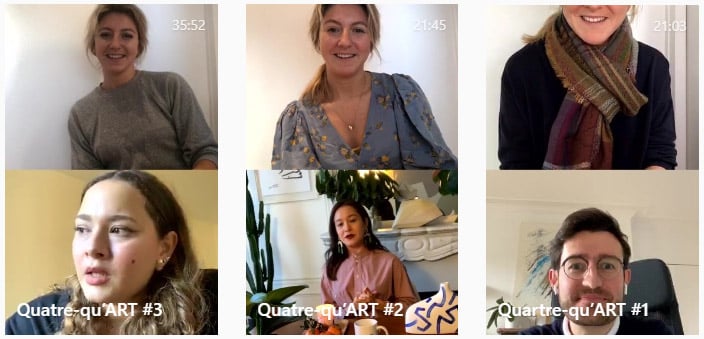 The live games of the Mysteries of Bourges
The Mysteries of Bourges is an escape game of a new kind to make you discover the heritage through the game. During the lockdown, their Instagram account turns into a real playground: every evening at 7pm they give you an appointment for a colorful live to play with them. A favorite! – @lesmysteresdebourges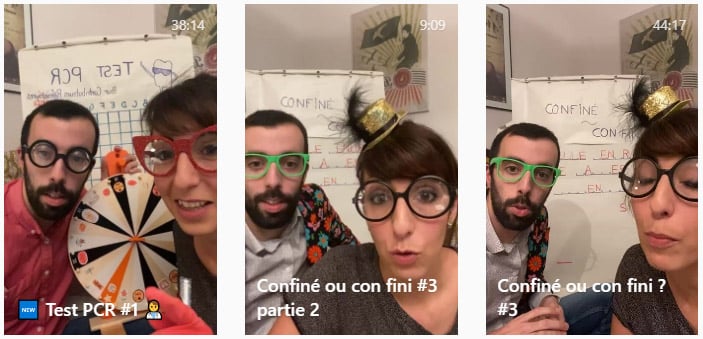 Photographs of Jamie Beck's lockdown
Jamie Beck is a New York photographer who lives in the Luberon. During the first confinement she started the project "Isolation creation" where she shared a creation every day. With the new lockdown, she is once again proposing new photographs of which she unveils the backstage in story. It's beautiful, very beautiful – @jamiebeck.co


Monday's stories from The Minute Culture
The Minute Culture has become a reference account to talk about art with humor and poetry. Every week – usually on Monday evening – there is a new story dedicated to an artist and the project continues of course during the lockdown. Previous stories are pinned so you can keep yourself busy for a while – @la.minute.culture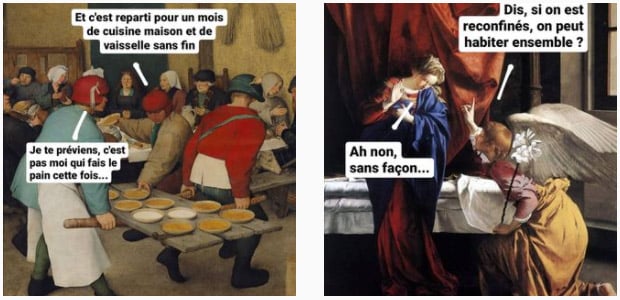 Daily dives into the artwork by Mr Bacchus
Here is one of the most aesthetic Instagram accounts: Mr. Bacchus regularly creates compositions from an assembly of several works of art, we take pleasure in unrolling his feed to take full eyes. During the lockdown he proposes dives in the works, nice zooms that allow to discover all the details – @mr.bacchus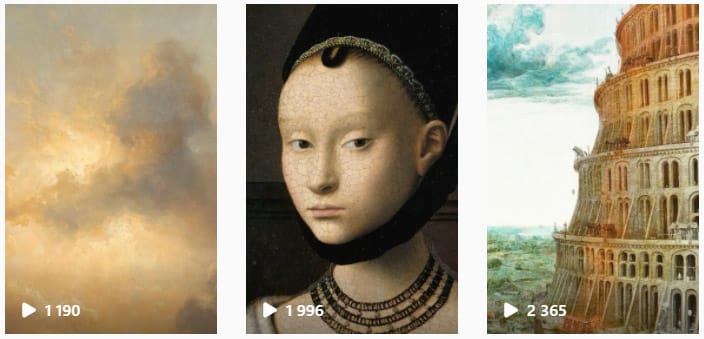 Portraits of women artists, every Sunday by Margaux Brugvin
Margaux Brugvin shares her love of art on Instagram by producing a portrait of a female artist in video format every Sunday. About twenty portraits are already waiting for you on her account and it is always richly documented – @margauxbrugvin
Creustel's daily detour
Creustel (named after its creators Marion Creusvaux and Julien Pestel), became widely known during the first lockdown. To our great delight, this account diverts almost every day a scene from a movie and adapts it to the COVID sauce. It's hilarious and it makes up for (a little) our lack of cinema – @creustel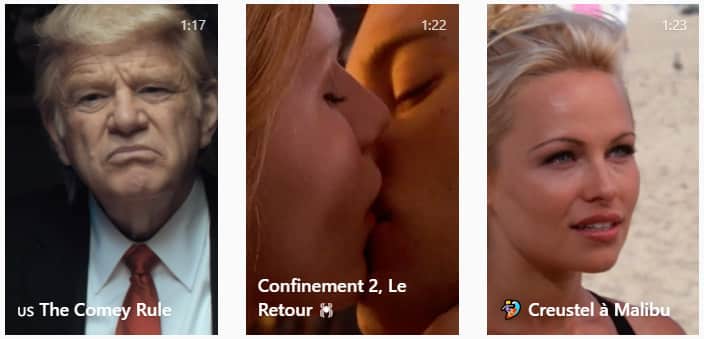 Diving into street art with Arthur Vlog Street Art
If you like street art then go for Arthur's account and especially his IGTV. Here, many videos are waiting for you. In a relaxed format it goes to meet artists. Fascinating! – @arthur_vlog_streetart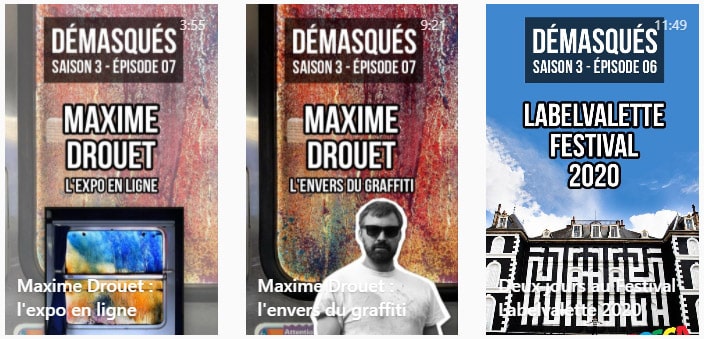 The animated anecdotes of Qoqo
Since the beginning of the lockdown, the Qoqo shares daily doses of culture in stories, small capsules that allow to meet personalities in a sparkling way – @le_qoqo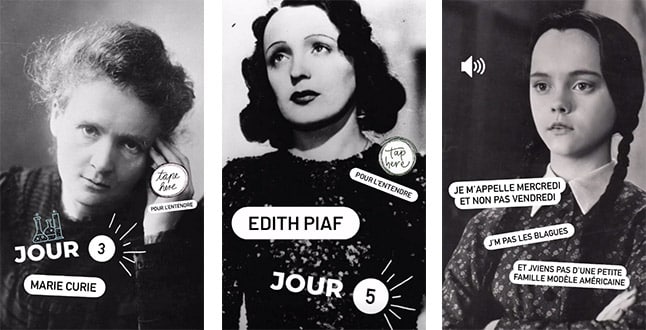 And of course… Culturez-vous!
A bit of self-promotion to finish because Culturez-vous is not only a blog, I'm pleased to find you also every day on Instagram with a lot of diverse and varied content: photos, videos, quizzes, cultural tips and sometimes some lives… – @culturez-vous


---
Did you like this selection ? Pin it on Pinterest!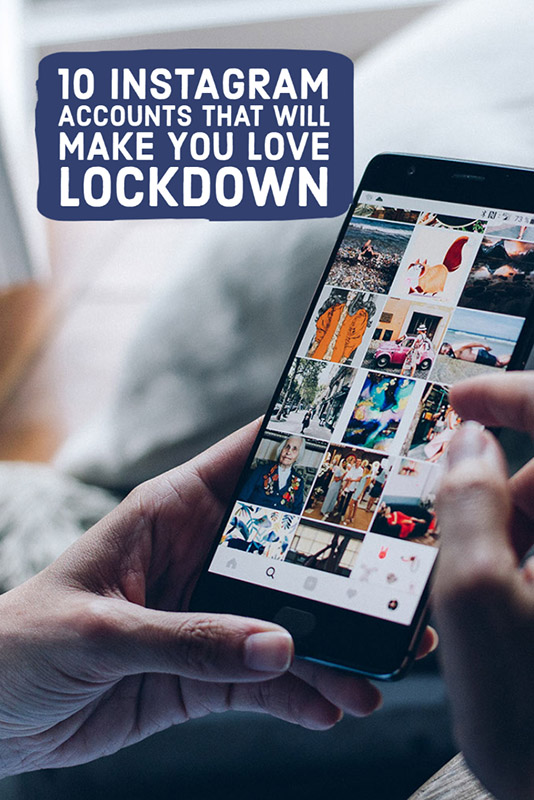 Header photo : ulyana_andreeva's photo stock / Shutterstock