Although art galleries give the impression that they are reserved for insiders and rich wallets, you don't have to be a millionaire to start a collection! It is even easy to acquire unique artworks for only a few dozen euros and give your home an original decor.
The Browsart website allows you to easily discover the work of illustrators from whom you can also order customised illustrations. How does it work? Let's take a look at this online shop.
Original artworks at affordable prices
Browsart is a platform created by Anne-Sophie Lavelle, an art lover who wanted to make art accessible to everyone by putting art lovers in touch with illustrators. On Browsart, you will be able to discover the creations of many artists and find the artwork you like, without having to break your piggy bank.
"Browsart allows everyone to find authentic artworks at affordable prices to decorate their homes, while supporting emerging artists."
– Anne-Sophie Lavelle, founder of Browsart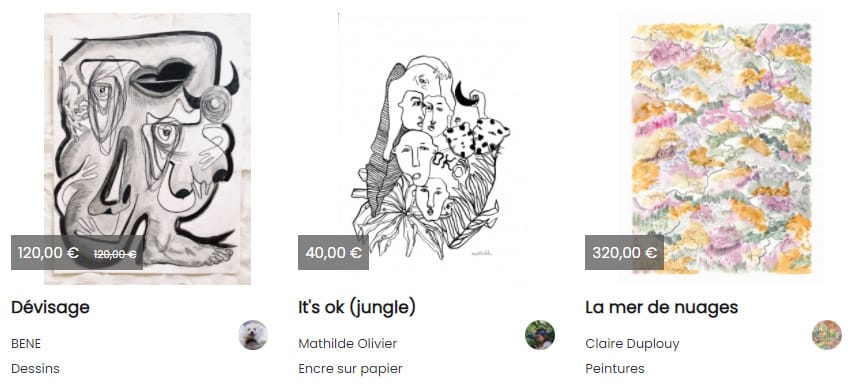 To date, about 70 illustrators have been selected by Browsart, with various universes, styles and techniques. Different types of creations are offered: original works available in single copies but also multiples (serigraphs, engravings, prints, collages) generally a little less expensive but all numbered and hand signed by the artists. Depending on the type and of course the artist's rating, you can acquire an illustration without breaking the bank, as prices start at 7 €.
If you have a clear idea of the work you are looking for, you can filter by format, technique, price and even colour. And if you still can't find what you're looking for, you can also order a custom-made artwork.


A custom-made artwork
Some artists also offer their services to create customised artworks. If you have a crush on an artist, you can describe your project to the illustrator who will create a customised work just for you. For a few hundred euros you can obtain a unique artwork and why not ask for your portrait, that of a close friend or your family.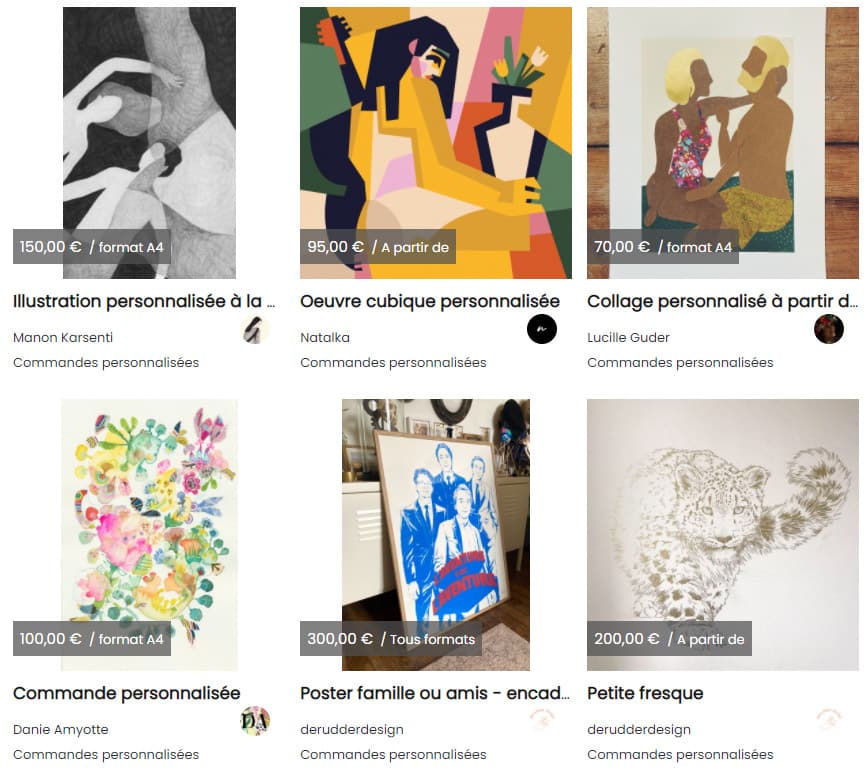 And for artists?
Browsart does not only serve buyers: the platform also promotes the work of emerging artists who have access to this marketplace on which they can add as many works as they wish at no cost. Only a commission is taken when an artwork is sold.
Are you an artist? Click here to find out more
Advice for artists and art lovers
In addition to the sales platform, Browsart also offers a blog where art lovers can discover the world of some artists as well as explanations on the different artistic techniques.
The blog also sometimes deals with subjects aimed at advising artists, such as the legal status to take in order to launch one's activity.
Article in partnership with Browsart