The young City of Economy is dedicating an exhibition to the Largo Winch comic strip, which celebrates its 30th anniversary this year. It is an opportunity to look back at the genesis of this successful comic strip, but also to draw up a panorama of thirty years of economic practices.
Who is Largo Winch?
A Yugoslavian orphan born under the name Largo Winczlav, Largo Winch was secretly adopted by Nerio Winch, an old businessman without descendants at the head of a vast financial empire. When he died in dramatic circumstances, Largo inherited an immense fortune at the age of only 26 and became the head of the W Group, an inheritance that, as one can imagine, is the envy of many. Largo Winch must then manage the company while thwarting the traps set by his many enemies. Between financial operations and set-ups, the young billionaire leads an exciting life as an adventurous businessman.
Born under the pen of Jean Van Hamme, Largo Winch was first a novel before being adapted into a comic strip under the pencil of Philippe Francq in 1990. Thirty years later, the series counts 22 volumes, 12 million albums sold worldwide and translations in 20 languages! Since the retirement of Jean Van Hamme, the writing of Largo Winch is carried by Eric Giacometti.

---
The economy as seen by Largo Winch
Even if it is a comic book, some of Largo Winch's albums are very technical, dealing with sharp financial concepts thanks to the knowledge of Jean Van Hamme, former executive in multinationals and Eric Giacometti who was an economic journalist.
Largo Winch was therefore the ideal character to make people discover the economy in a playful way, as the City of Economy has been doing since its opening. In parallel to the many boards on display, which allow visitors to fully immerse themselves in the universe and genesis of comic strips, several economic concepts are evoked. Thanks to eco-factsheets designed by Finance Professor Olivier Bossard, we discover what a multinational company or financial empire is; what the economies of the major cities visited by Largo Winch are, what takeover bids are, and the pitfalls of the economy…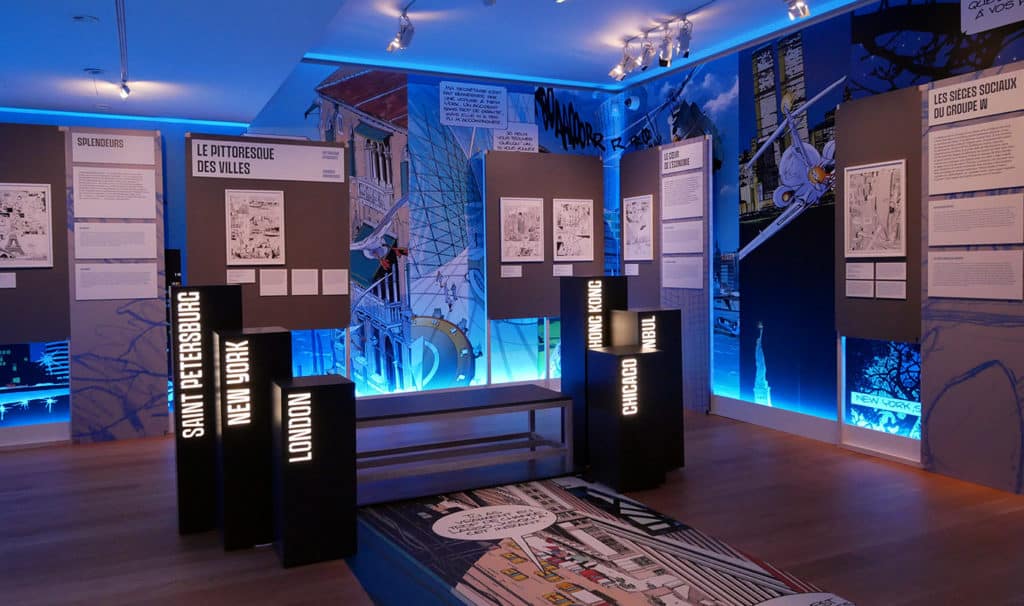 ---
Largo Winch, a humanist billionaire
In thirty years, the character of Largo Winch has evolved with the times. Faced with the economic upheavals we have been going through in recent years, Largo Winch advocates a humanist economy and an ethical capitalism that takes an interest in the human being where certain companies have relocated or laid off employees to preserve their margins.
The last part of the exhibition thus opens up to ethical questions that are increasingly animating current issues: how to envisage equity and justice? Can an heir to a vast fortune perceive social reality well? etc.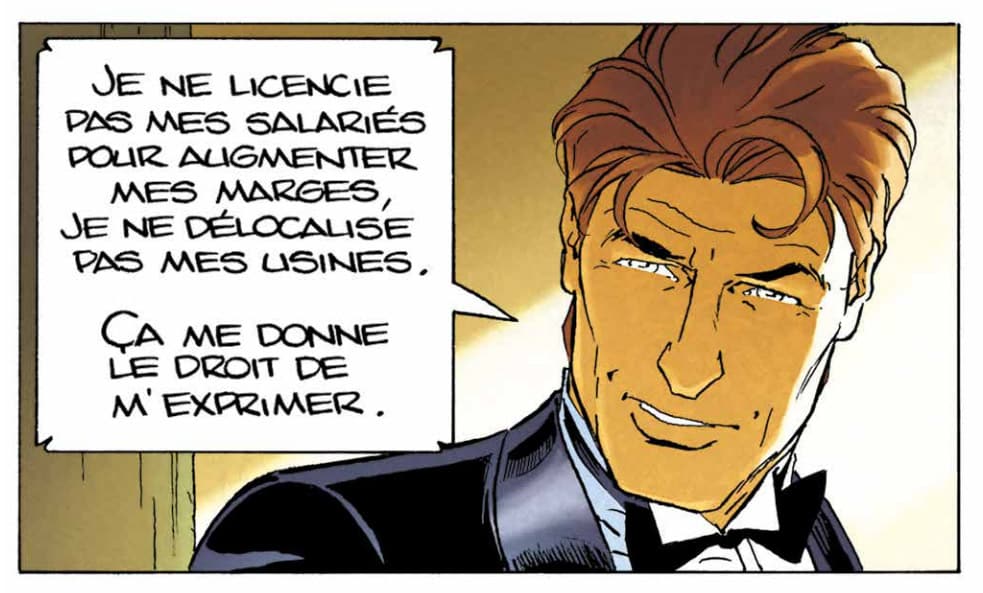 ---
An exhibition for all
While Largo fans will undoubtedly love this exhibition, it is not reserved for them. Non-knowers will easily dive into this universe with the risk, however, of wanting to open some comics when leaving the Cité de l'Économie!
This exhibition is open to the general public and is accessible to both teenagers and adults. I strongly recommend that you complement it with a fascinating visit to the permanent part of the City of Economy.
---
Useful informations
Location:
City of the Economy
1, place du Général Catroux
75017 Paris – France
Opening hours:
Until February 12, 2021
From Tuesday to Sunday
From 10am to 6pm
Saturdays until 7pm
Website:
https://www.citeco.fr/
Admission:
General admission: 10 €
18-25 years old : 8 €.
6-17 years old : 5 €.
Free for children under 6 years old