A charming town in the Burgundy-Franche-Comté region (France), Auxerre offers a fascinating blend of historical heritage, culture and gastronomy that's sure to appeal to curious and gourmet travelers alike!
So, what's there to do in Auxerre? What's the best way to discover the town? And what's its history? In this travel guide, you'll find all the information you need to plan your getaway to Auxerre.
Auxerre in short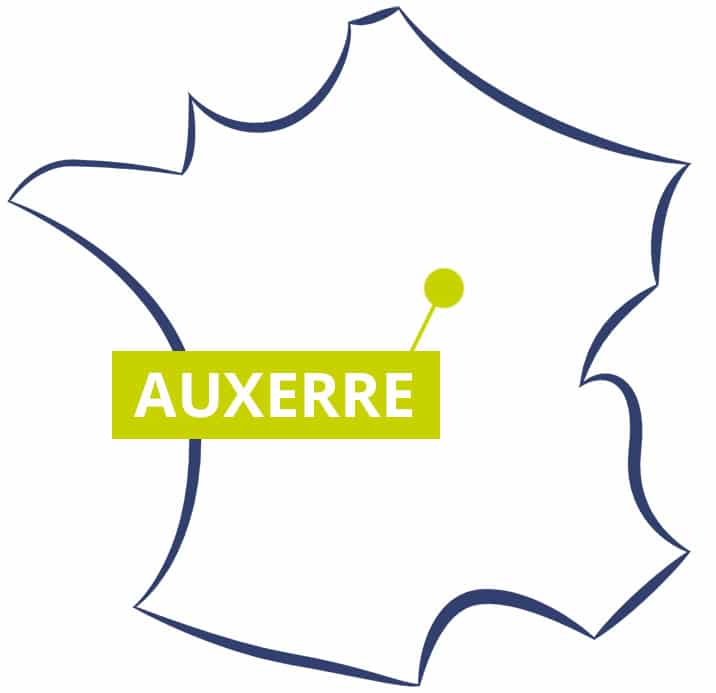 How to get to Auxerre? Auxerre is well served by train: 1h45 from Paris, 2h from Dijon and 4h from Lyon.
When should you go? Ideally when the weather's nice, so you can get out of town and discover the Auxerrois vineyards.
Who's it for? All ages, with activities to suit everyone! It's a very pleasant destination to visit on your own, as a couple or with friends, but will also appeal to a family audience.
How do you get around? Auxerre is a town on a human scale, so it's easy to get around on foot. If walking isn't your thing, a free electric shuttle bus runs through the town center every 15 minutes (more information here). If you want to get out of town and explore the surrounding area, it's best to rent a car or hire a cab.
How long to stay? Two days and one night to visit Auxerre at your leisure. Ideally, you should add an extra day or two to explore the surrounding area.
---
A little bit of history…
Auxerre's history dates back to Gallo-Roman times, when it was known as Autissiodorum. Founded around the 1st century BC, the town was an important economic and cultural center for the region.
During the Middle Ages, Auxerre developed as a powerful episcopal city. The Renaissance also left its mark on the town, with the construction of numerous mansions and half-timbered houses, which still adorn the city's historic center. In the 17th and 18th centuries, Auxerre prospered thanks to its textile industry and river trade on the Yonne.
The history of Auxerre is thus marked by a succession of glorious periods and transformations, which have forged its unique identity. Today, Auxerre is a popular destination for lovers of history, architecture and gastronomy, with the surrounding area renowned for its vineyards and Burgundy wine production.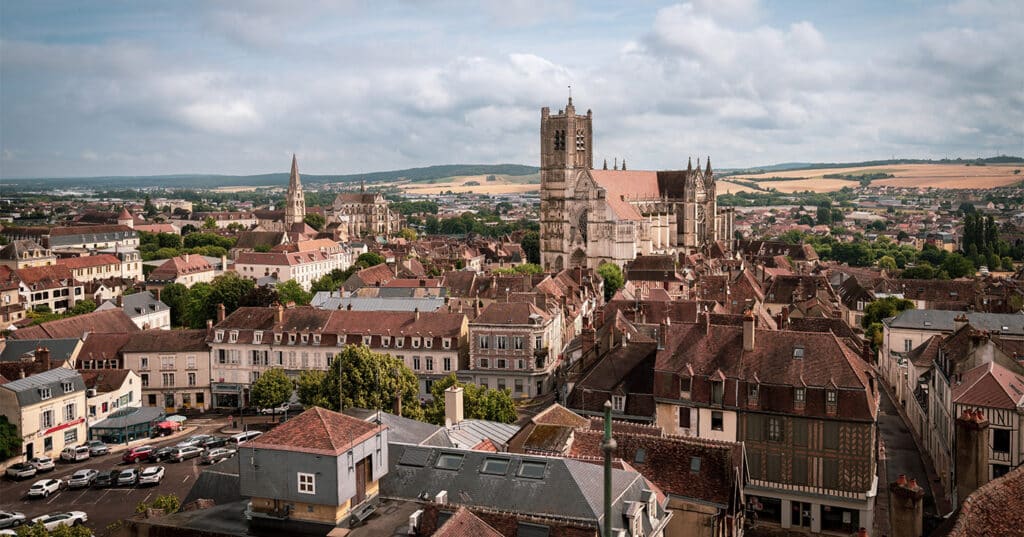 Keep that "x" quiet!
If you want to blend in with the people of Auxerre, pronounce it "Ausserre", not "Auxerre". Originally, the town was spelled with two "s"; the "x" appeared in the Middle Ages as an abbreviation, but the pronunciation "sse" has remained.
---
What to do in and around Auxerre
Stroll through the town center
The center of Auxerre is particularly charming. Narrow, cobbled streets, half-timbered houses, the Tour de l'Horloge (Clock Tower) flanked by an impressive astronomical sundial… you're in for a real treat!
To get the most out of the town, follow the "Cadet Roussel" signposted footpath, which will take you on a tour of Auxerre's 67 sights. An explanatory brochure is available from the Tourist Office, located right next to the Tour de l'Horloge.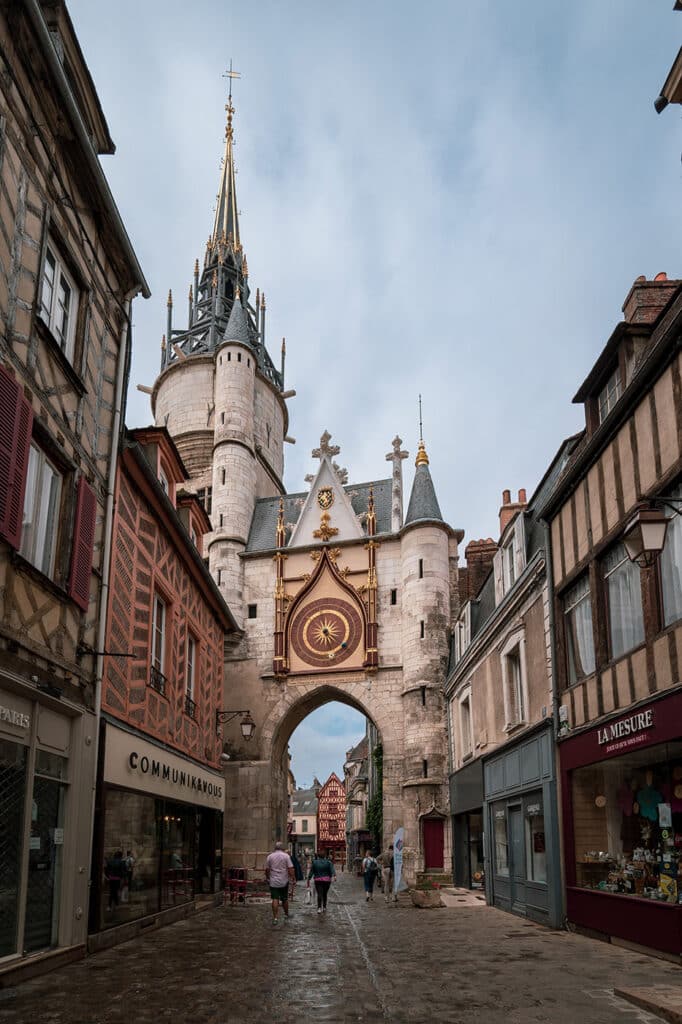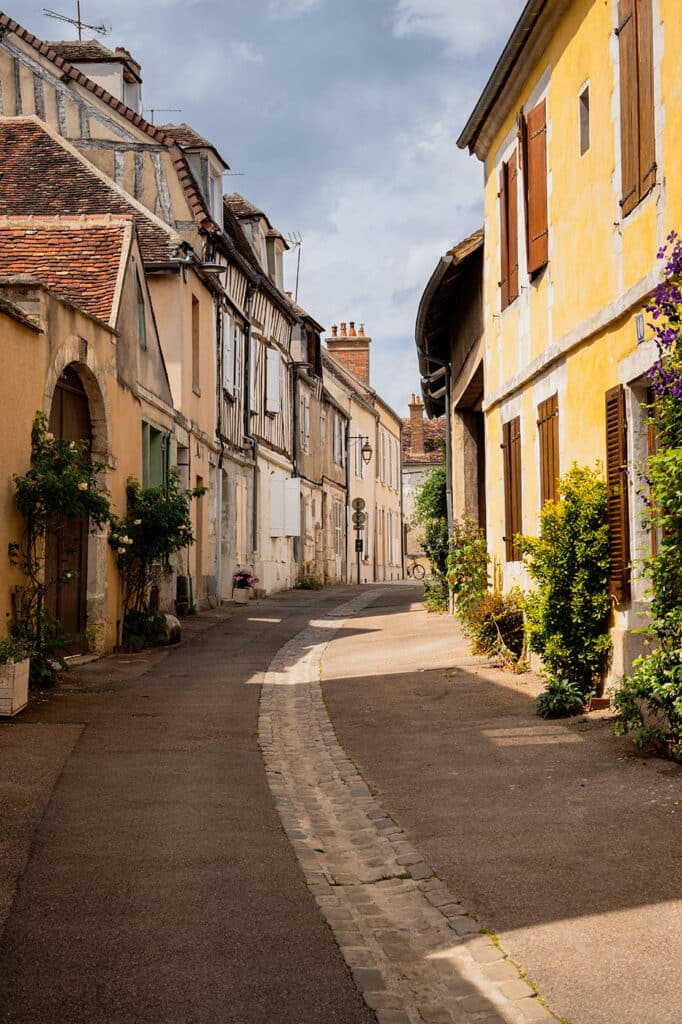 Who was Cadet Roussel?
Real name Guillaume Joseph Rousselle, Cadet Roussel (1743-1807) was a bailiff living in Auxerre. An eccentric character, he was mocked in the famous nursery rhyme that bears his name! Ah! Ah! Ah, but Cadet Roussel really is a good boy!
Entering Saint-Etienne Cathedral
You can't come to Auxerre without visiting the cathedral. First built in 1215, it wasn't until the 16th century – over three centuries! – to see it completed.
You'll quickly notice that the cathedral has only one tower. The south tower was never built because of the Wars of Religion.
Inside, the cathedral's dimensions are impressive: 98 meters long and 30 meters high under the vaulted ceiling.
Place Saint Etienne
Free admission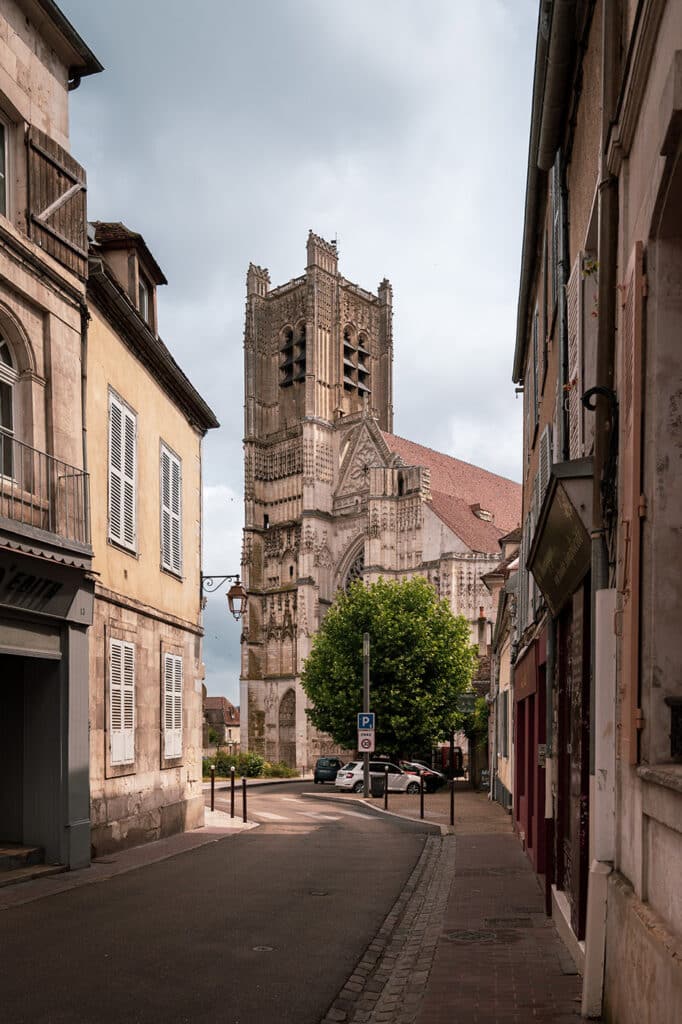 Clic clac! The photographers' point of view
For the best view of the town, head for the Liberté footbridge over the Yonne. From here, you can admire Auxerre's most emblematic monuments!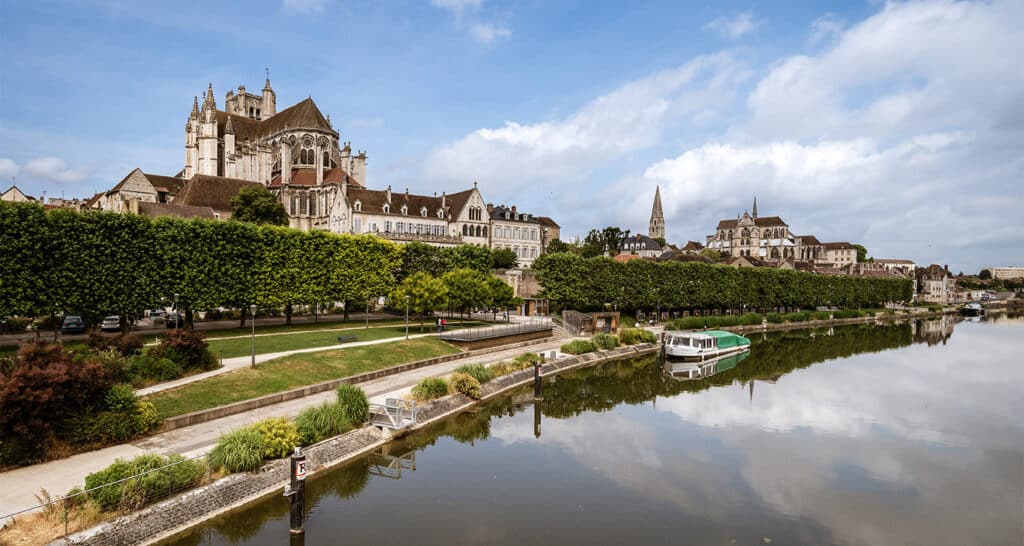 Visit Saint Germain Abbey
The other must-see monument in Auxerre is the Abbey Saint-Germain, an ancient Benedictine abbey with a 16-century history, open to visitors free of charge.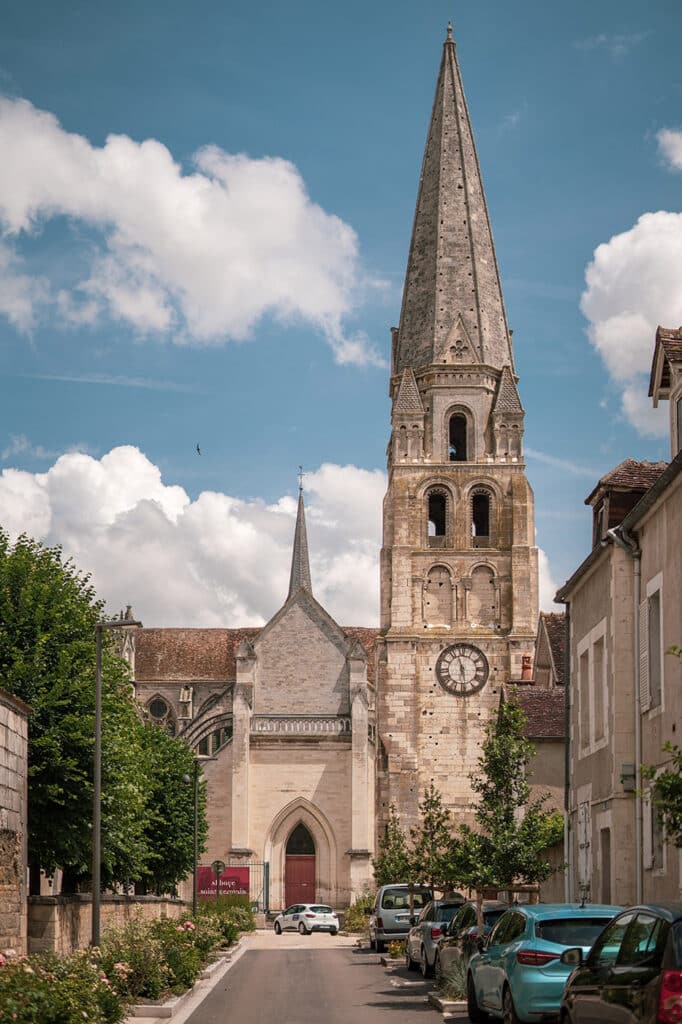 Although the abbey was founded in the 5th century, the oldest buildings date back to the 9th century. The crypts – which can only be visited on guided tours – are the oldest part of the abbey, and house the sarcophagus of Saint Germain, as well as the oldest mural fresco in France.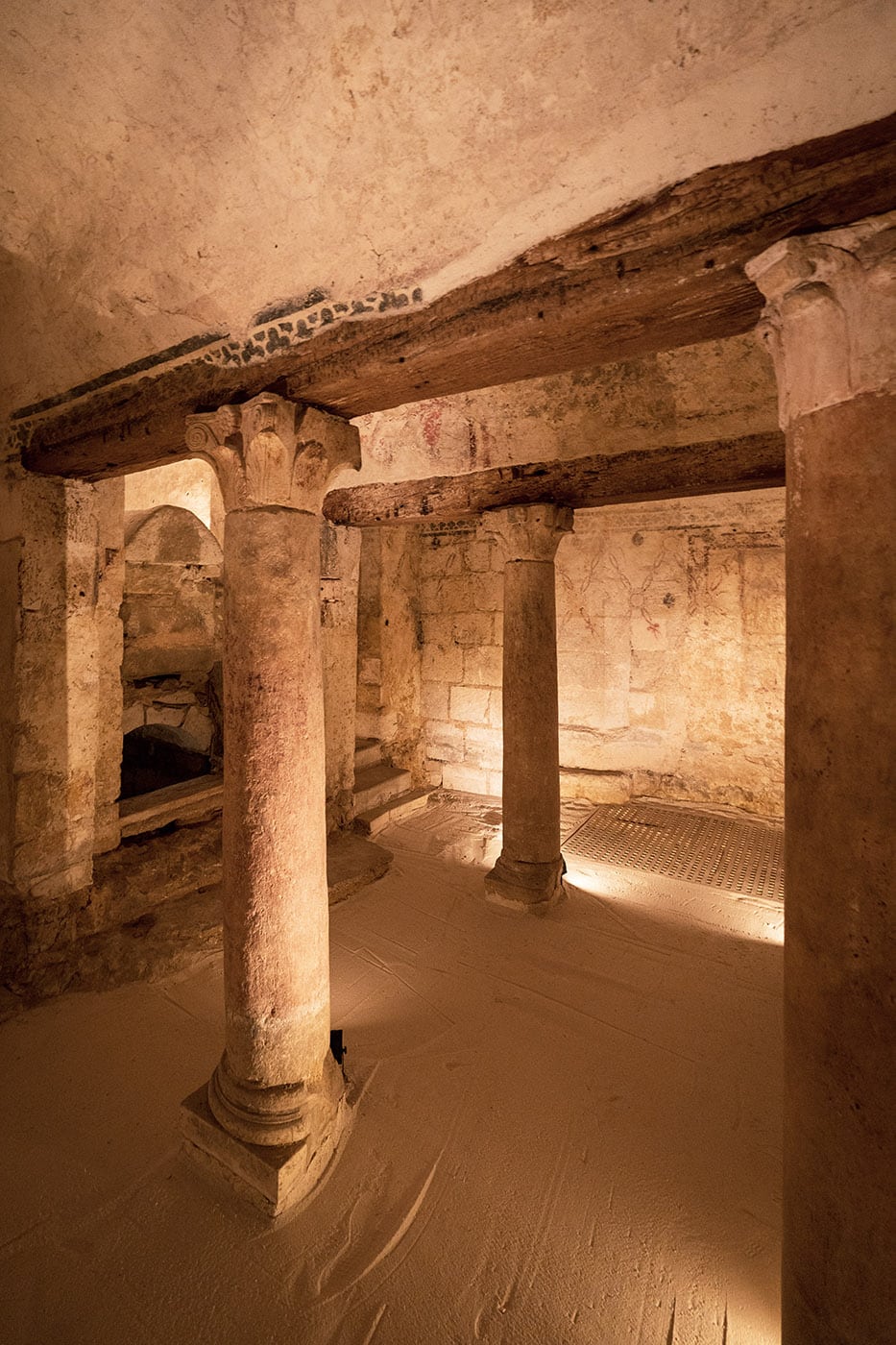 Who was Germain?
Born around 378 into a wealthy family, Germain benefited from a good education. His studies enabled him to travel and become a brilliant orator. In 418, Germain was appointed bishop and adopted a very pious lifestyle. On one of his travels, he met Saint Geneviève, the patron saint of Paris, whom he accompanied in her religious life, convinced that she was destined for a fabulous destiny.
In 1810, shortly after the French Revolution, the abbey was transformed into a civil and military hospital, a function it retained until 1982! To meet these new needs, one of the towers and part of the nave of the abbey church were demolished, the remains of which can now be seen in an archaeological crypt.
Today, the abbey also houses a Museum of Art and History. It is also a City of Speech and Sound, offering a wide range of cultural events (eloquence competitions, concerts, etc.).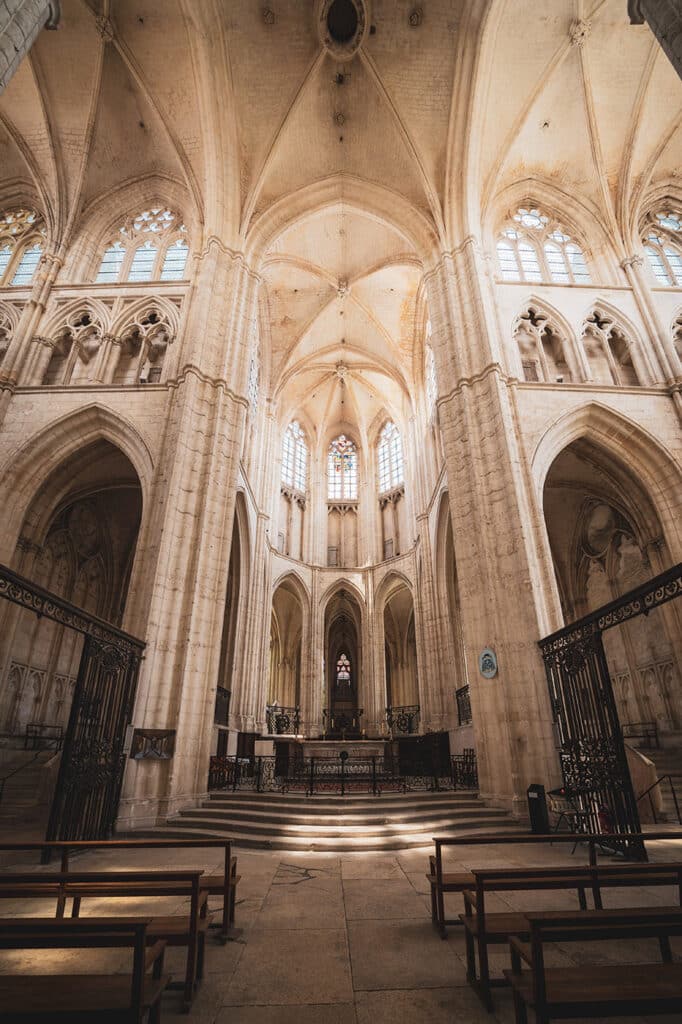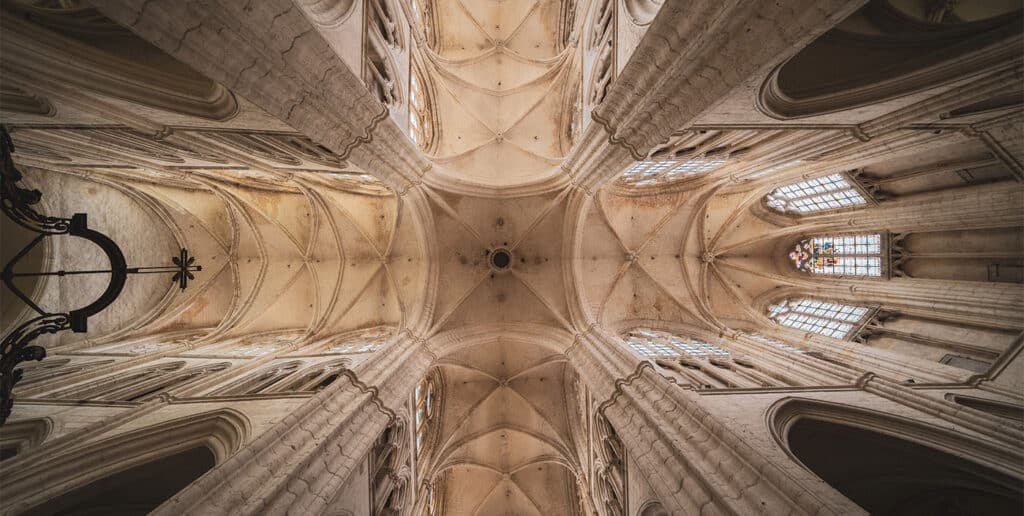 2 bis place Saint-Germain
https://www.abbayesaintgermain.fr/
Free admission, guided tours subject to booking
Echos, voyage sonore, an exhibition in partnership with the Centre Pompidou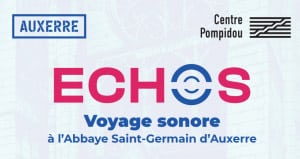 Until December 31, 2023, discover the exhibition Echos, voyage sonore. Sound creations from the Centre Pompidou collections resonate within the walls of the Abbey.
Learn more about local wines at the Cité des Climats et des Vins de Chablis
If you love wine and want to learn more about the vineyards of northern Burgundy, head to Chablis to visit the brand-new "Cité des Climats et des Vins". In this museum, you'll discover the world of Chablis, Grand Auxerrois and Châtillonnais wines through an interactive, sensory scenography. A tasty visit that ends with a wine tasting!
What is a "Climat"?
Nothing to do with the weather! In Burgundy, a plot of vines harvested and vinified from a single grape variety is called a "climat". The wine produced has a very specific character, taking its name from the climat from which it comes.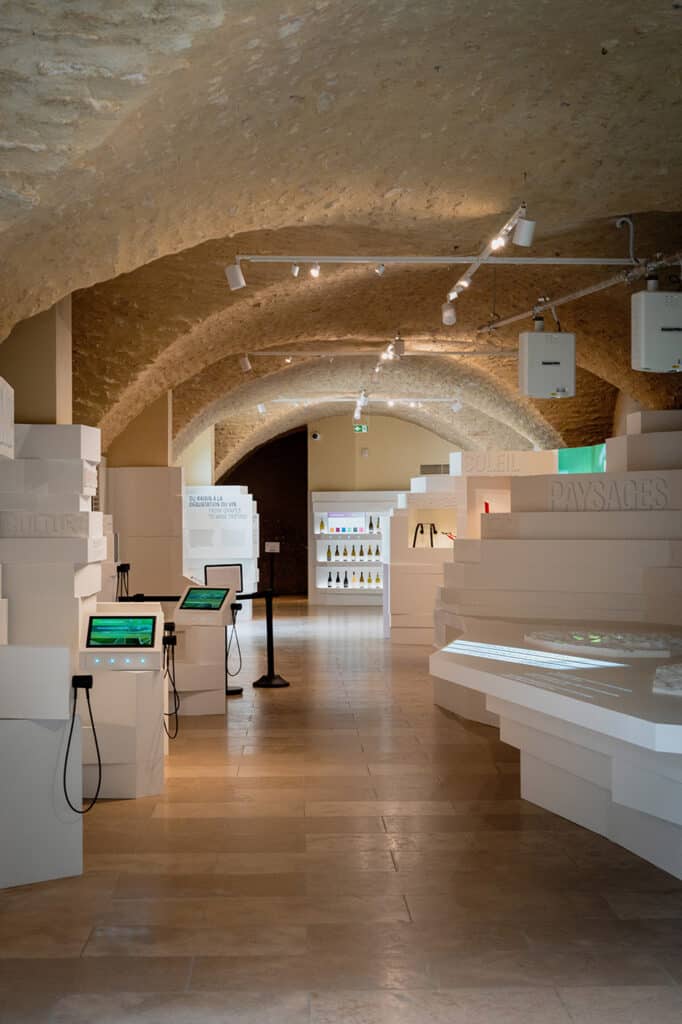 1 rue de Chichée – 89800 Chablis
Full price: €9 / Reduced price: €6.5 / 6-17 yrs: €4.5
https://www.citeclimatsvins-bourgogne.com/
Getting to Domaine du Clos du Roi
The Domaine du Clos du Roi is first and foremost the story of a winemaker: Magali Bernard, who invented a place where it's good to come when you like to have your taste buds perked up! More than just a tasting room, her bar de terroir lets you savor Burgundy wines, as well as sample local platters, ice creams, beers and fruit juices.
You can also book a cellar visit, a tour of the estate or a picnic in the vineyards with a picnic basket of local produce.
17 rue André Vildieu, place de l'église – 89580 Coulanges-la-Vineuse
https://www.closduroi.com/
Book a visit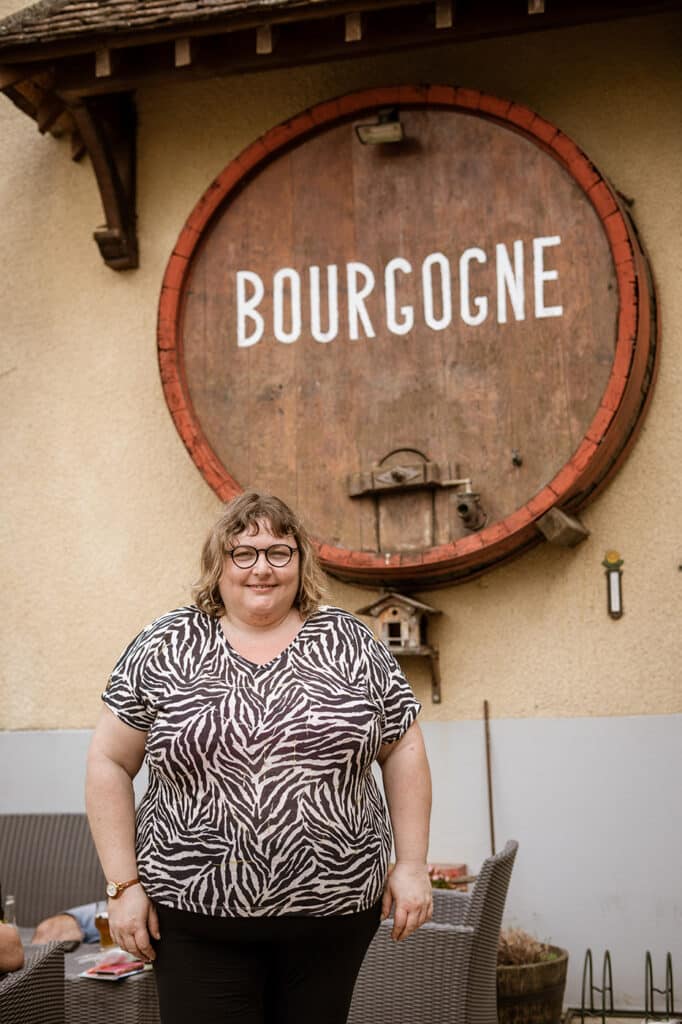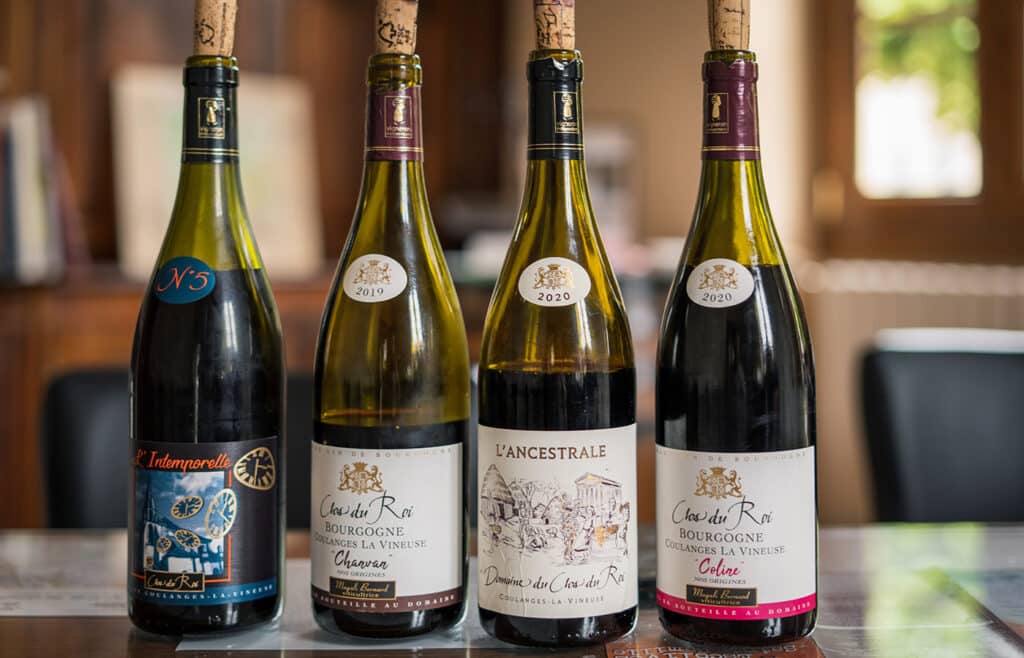 Tip: use the ŒnoBus!
In July and August, a shuttle bus runs through the Auxerrois vineyards every Tuesday. The ŒnoBus serves 6 stops: Escolives, Coulanges-la-vineuse, Irancy, Chirtry, Saint-Bris-le-Vineux and Hameau de Bailly. Departures take place at different times, so you can discover the wine villages at your own pace. The ŒnoBus costs just €6 per person.
---
Best places in Auxerre
Where to eat? Restaurants in Auxerre
Auxerre has no shortage of good places to eat! You'll find some tasty restaurants here, but be warned: it's best to make a reservation to be sure of getting a table.
Here are two restaurants I particularly recommend:
La Maison Fort: right in the center!
Located right in the heart of town, La Maison Fort offers a short menu that changes frequently and is made up entirely of fresh, local produce. Proof of this is the list of suppliers on the menu.
On sunny days, you can sit out on the pleasant terrace, amidst the old stonework.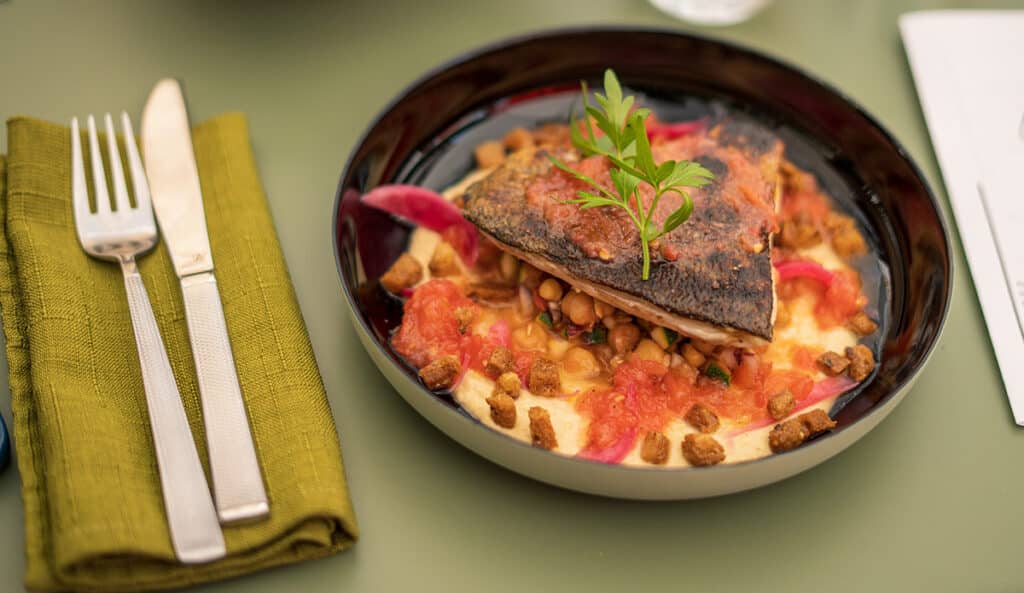 10 rue Fourier
https://www.lemaisonfort.fr/
Le Noyo: gourmet restaurant
We've fallen in love with this restaurant, which offers modern, tasty cuisine. The dishes are elegant, the cooking perfect, and you're in for a treat from start to finish, all in a relaxed atmosphere.
A two-course lunch menu is available for €27, while a three-course dinner costs €42.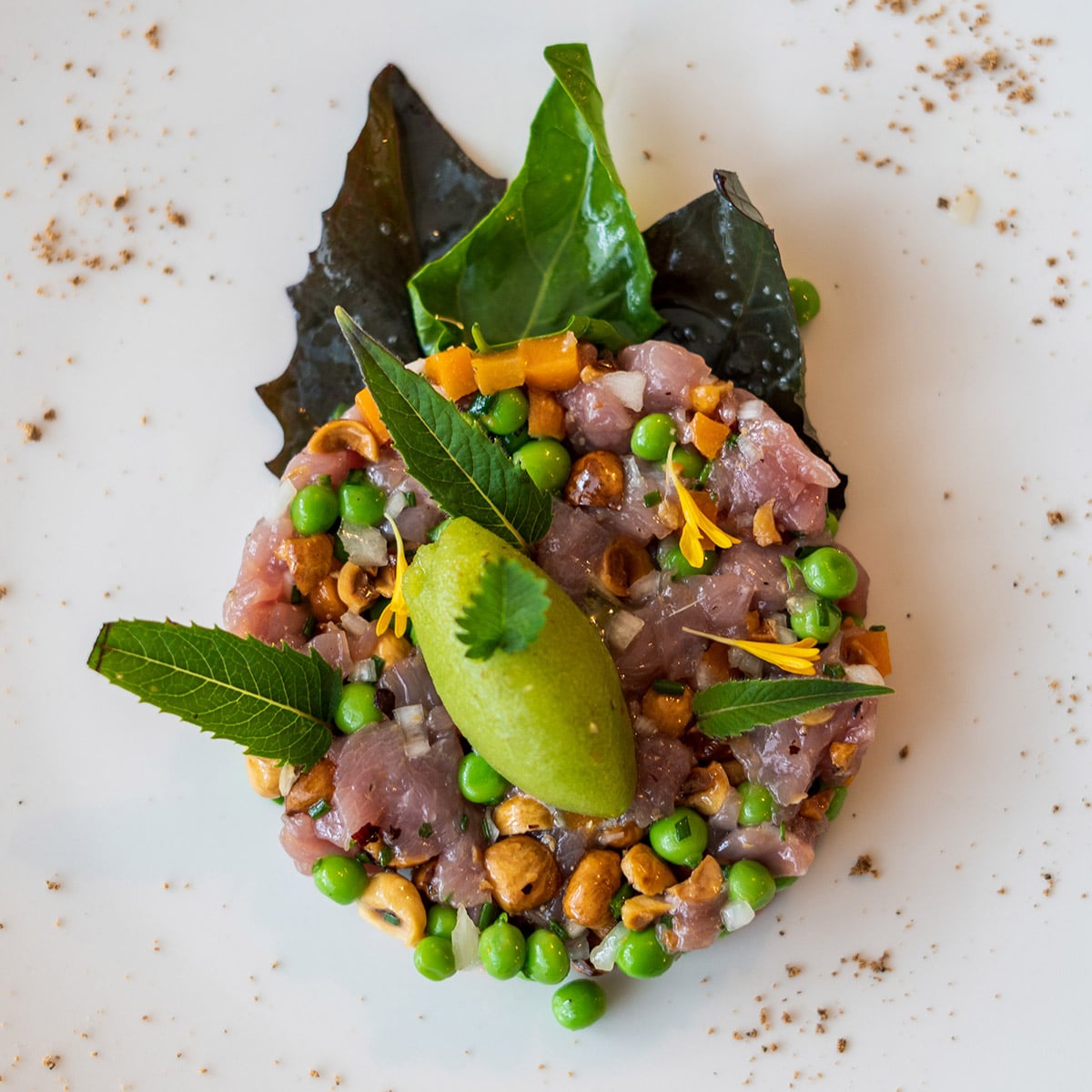 26 rue du 24 août
https://le-noyo-auxerre.eatbu.com/
Le Soufflot, a meal under the vines in Irancy
If you're exploring the vineyards of the Auxerre region, I heartily recommend stopping off in Irancy for a meal at Le Soufflot. Here, you can eat under a 30-year-old vine!
On the plates, you'll find traditional dishes executed to perfection, everything tasty. The emphasis is also on the quality of the wines, with an excellent list featuring over a hundred local wines. In fact, you can take some of the wines on the menu home with you, as a corner of the restaurant serves as a boutique.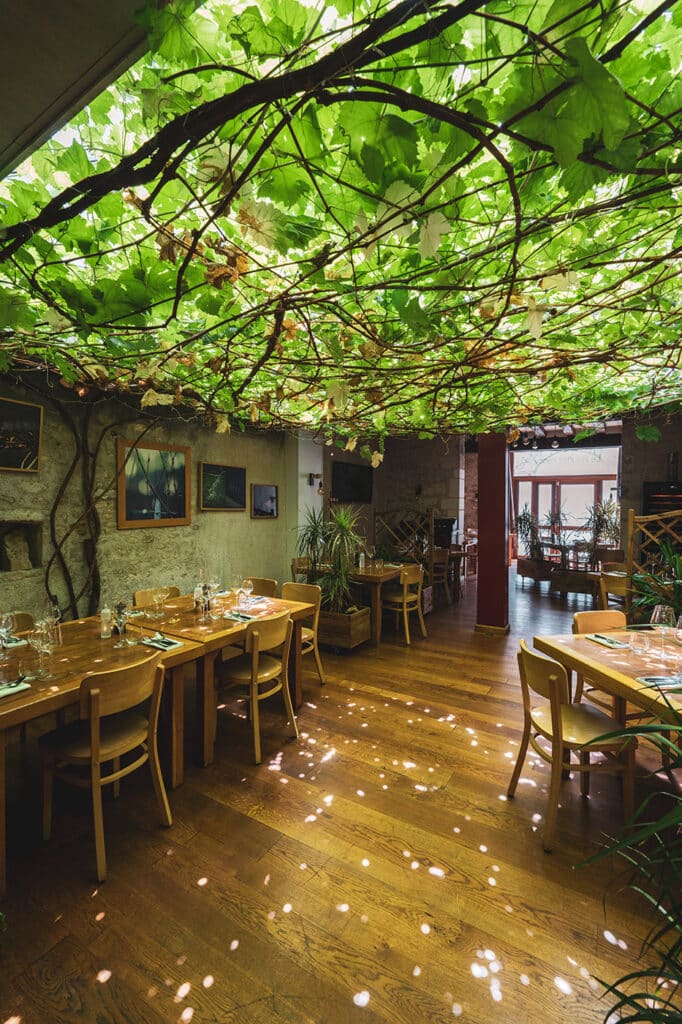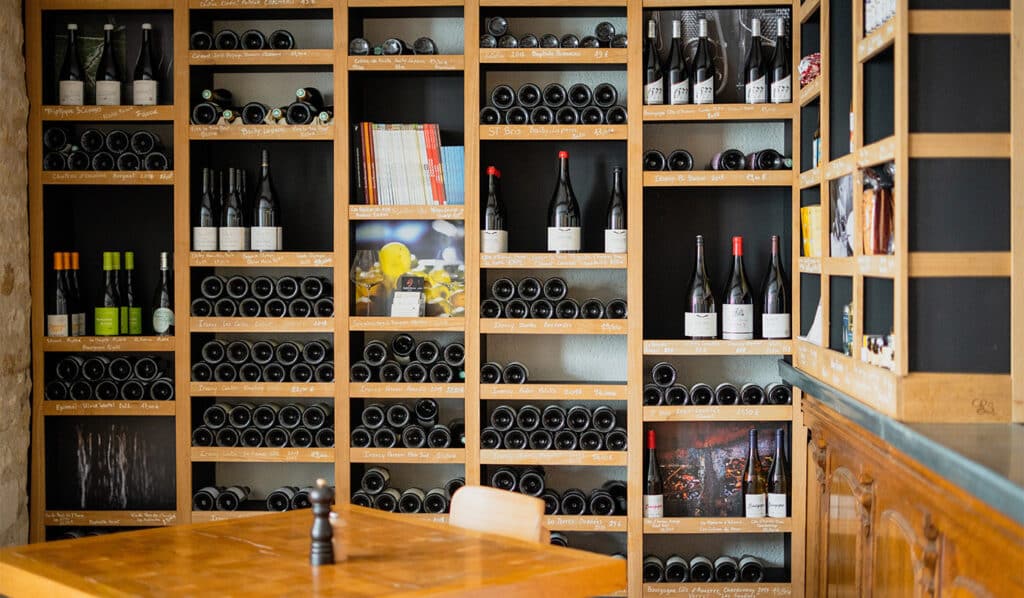 33 rue Soufflot – 89290 Irancy
https://www.restaurant-irancy.fr/
Take advantage of your stay in Irancy to stroll through this charming village!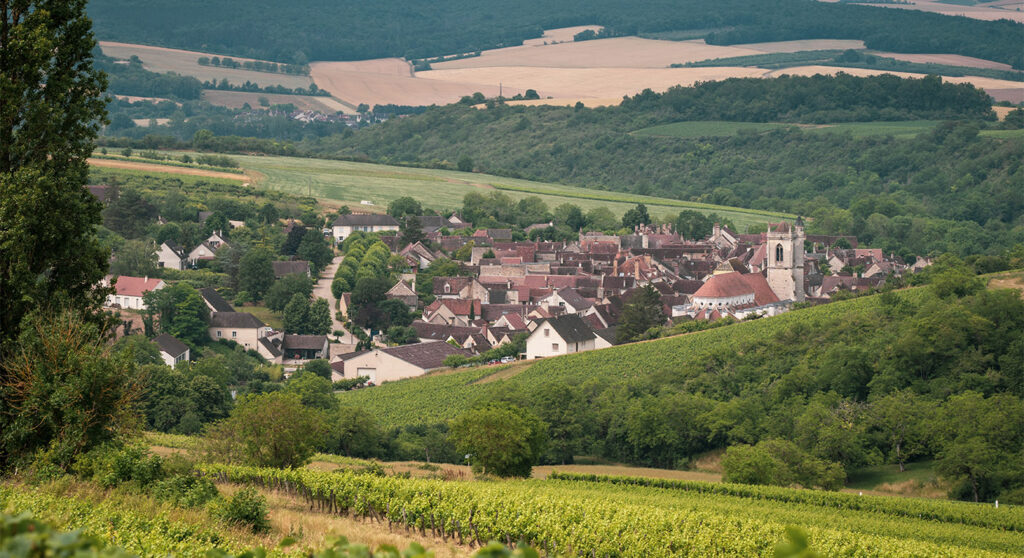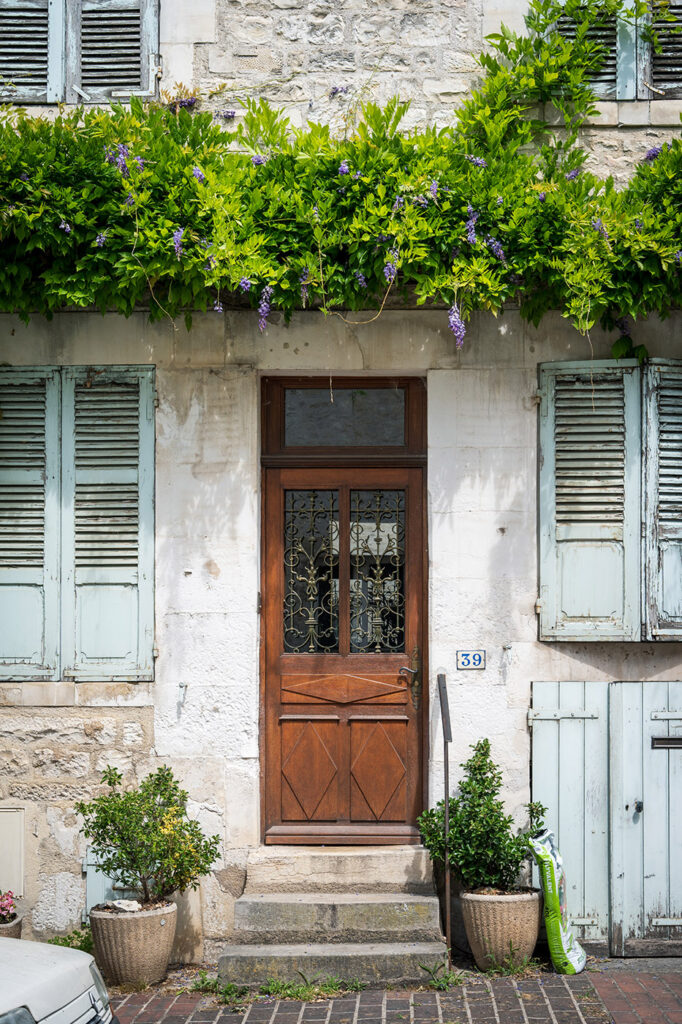 ---
Where to stay?
You can set down your suitcases at Hôtel Le Maxime, a 4-star establishment located on the quays, with some rooms overlooking the Yonne.
Special mention must go to the breakfast, prepared mainly with fresh local produce!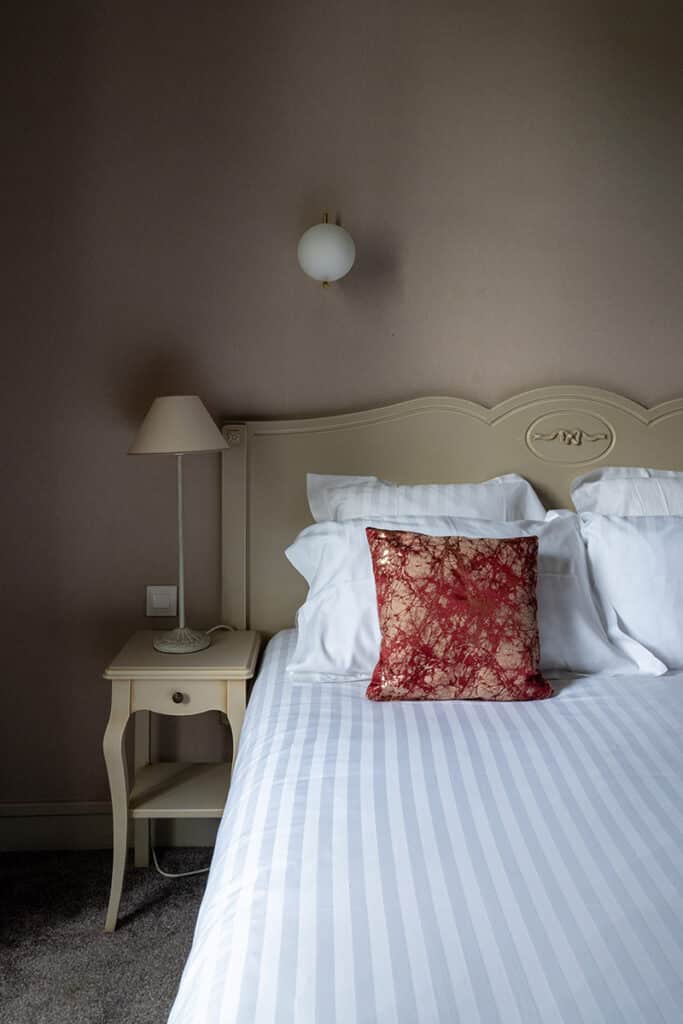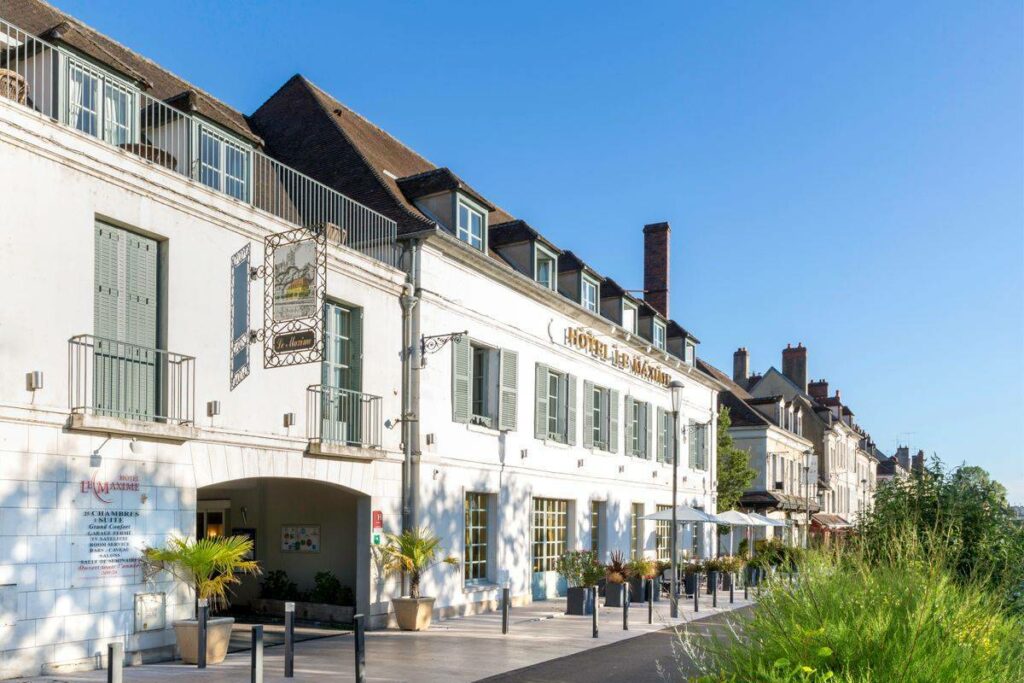 2 quai de la Marine
https://www.hotel-lemaxime.com/
You can also find all the accommodation available in Auxerre on this map by entering the dates of your stay:
---
Use the map to find your way around!
Find all the addresses mentioned in this article on this map:
---
To find out more…
Find out more about preparing your stay on the Auxerre and Auxerrois tourist office website.
Find out more about Auxerre
You now have all the information you need to plan your stay in Auxerre! Enjoy your trip!
---
Article produced in collaboration with the Auxerre Tourist Office
Many thanks to all the people we met on site, especially Chloé, Laura, Didier and Magali.
Unless otherwise stated, the photographs in this article are the property of Culturez-vous and may not be used without written permission.