You may know this painting by Jean-Honoré Fragonard, The Swing (in french: Les Hasards heureux de l'Escarpolette), which depicts a gallant scene typical of the Rococo movement. But do you know its history and meaning? Zoom on this famous painting…
The order of the Baron of Saint-Julien
In 1767, the Baron of Saint-Julien wanted to have a painting made of him in the company of his mistress, with a very precise idea of the scene :
"I would like you to paint madame on an escarpolette that a bishop would set in motion. You will place me in such a way that I will be within reach to see the legs of this beautiful child, and even better, if you want to brighten up your painting more."
He first approaches the painter Gabriel-François Doyen who refuses the commission, judging it too frivolous and who directs him towards Jean-Honoré Fragonard, a young painter already reputed to treat libertine subjects. Obviously, Fragonard accepted and painted the canvas between 1767 and 1769.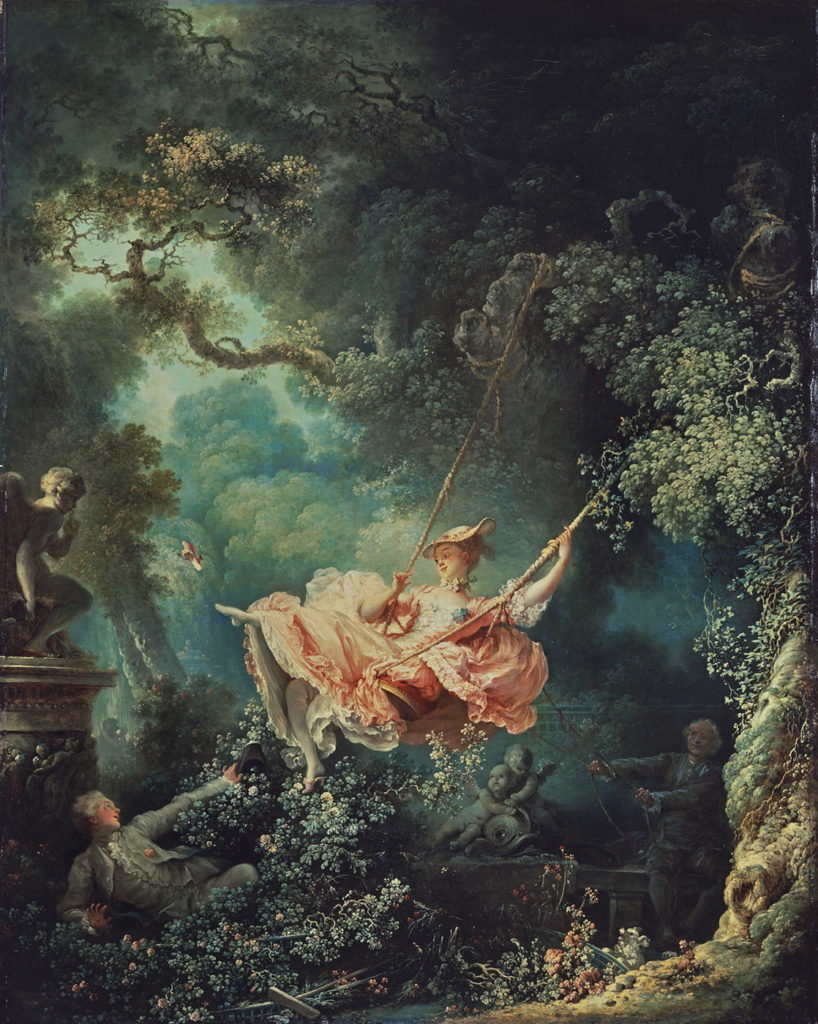 Analysis of the work
In the center of the painting stands a young woman, the Baron's mistress, on a swing. She mischievously throws her shoe – a sign of sensuality – towards her lover (the Baron) revealing at the same time her ankle, which at the time had an eminently erotic connotation!

By "a happy coincidence", the lover is located in the right place to see the legs (or even more?!) of his mistress: a vision that disturbs him to the point of making him lose his balance and capsize him in the flowers.
On the far right, the bishop desired by the Baron has been replaced by Fragonard by a deceived husband who pushes the swing with a smile on his face without suspecting that his wife is having fun with another man.
On the left side, a Putto, symbol of Love, holds a finger to his lips and invites us to keep silent… A way to invite the spectator into confidence!

A French painting arrived in London
This type of painting is all the rage among the nobility. They are intended for the private apartments of their patrons. But with the evolution of morals, when the Baron of Saint Julien is condemned to death during the Revolution, libertine scenes are no longer in fashion…
Fragonard's painting reappeared during the Second Empire in the collection of Napoleon III's half-brother, the Duke of Morny. Later bought by the English collector, the Marquis d'Hertford, it was bequeathed to his natural son Richard Wallace who founded the prestigious Wallace Collection in London where the painting can be admired today!
A happy coincidence that made Fragonard famous…
As for Fragonard, he was successful thanks to this painting which was notably taken up and popularized in an engraving by Nicolas de Launay. The painter received numerous commissions for licentious paintings such as the famous Bolt that he painted in 1777 for the Marquis de Véri.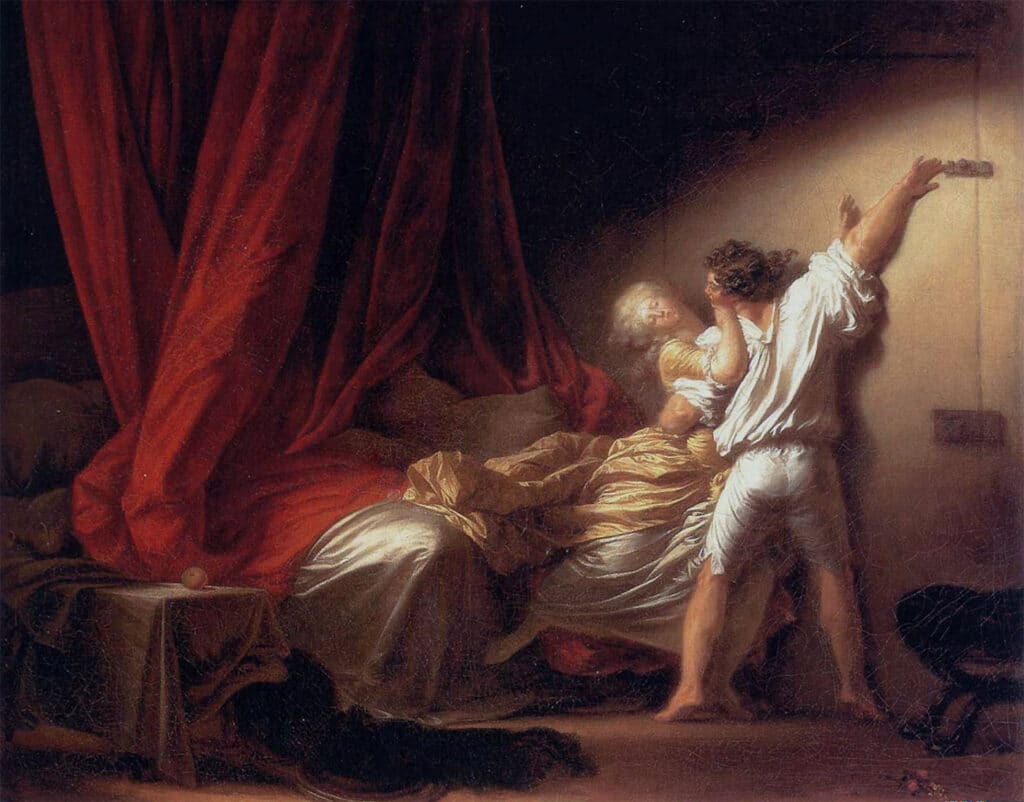 Even today, this work continues to radiate thanks to many detour, we even find it included in the Disney cartoon, the Snow Queen!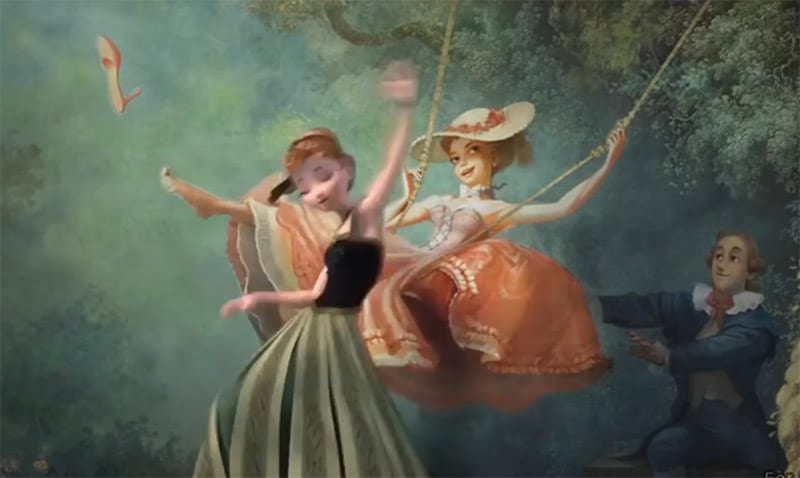 Jean-Honoré Fragonard (1732 – 1806)
The Swing – Les Hasards heureux de l'escarpolette (1767-1769)
81 x 60,2 cm
London Wallace Collection