Almost two centuries after his death, Frederic Chopin (1810-1849) remains one of the most famous pianists and composers. But how well do you know Chopin? Did you know for example that this musical genius was very shy and did not like to perform in front of crowds, or that his heart is preserved in Cognac?
Re-discover Frédéric Chopin with 10 unusual anecdotes that you might not have known!
Decipher Chopin's work during an educational concert
How did Chopin construct his scores? The piano was his preferred instrument for expressing feelings. With his piano concertos, he deployed a whole palette of sensations, as in the Concerto No. 2, Op. 21, which evokes a youthful love that has remained secret.
On Saturday, November 19 at 6:00 pm, conductor Mathieu Herzog accompanied by his orchestra Appassionato and pianist Nathanaël Gouin, offer you a didactic concert to enter the factory of Chopin's emotions.
Leave aside your prejudices about classical music and learn to decipher Chopin's work in this original 1h15 concert to be enjoyed just before the aperitif!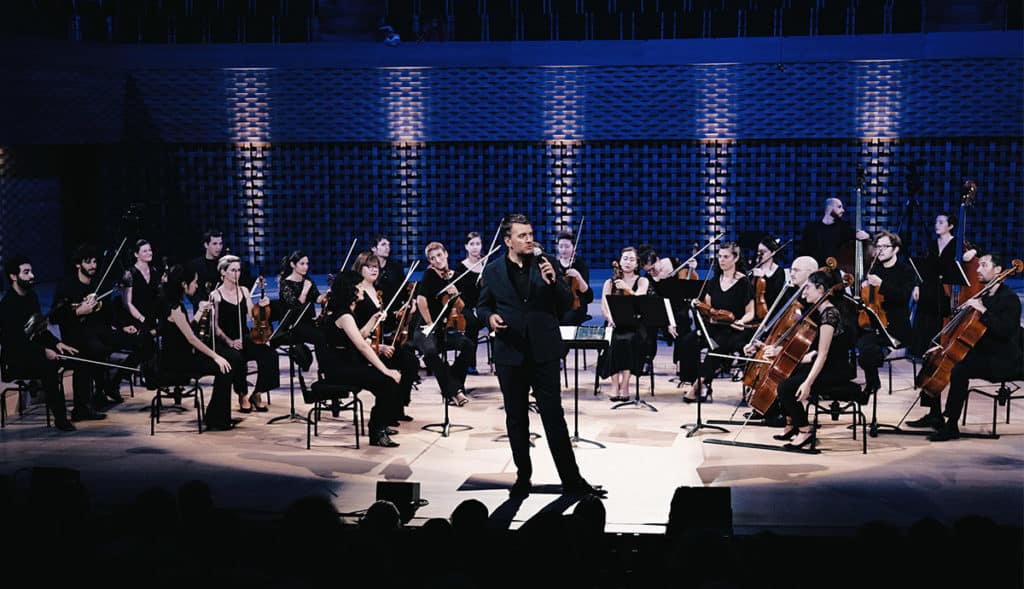 We have a doubt about his date of birth
Frederic Chopin's birth certificate and baptismal certificate indicate the date of February 22, 1810. On the other hand, the Chopin family always celebrated the birthday on March 1st of the same year. There is still some doubt as to the date of birth of the composer.
He was already composing at the age of 7

Chopin's musical talents were noticed very early on: at the age of 7 he was already composing, at 8 he was performing in concerts and at 15 he received the title of "First Pianist of the City" in Warsaw.
In contrast to Mozart, whose father took him on a tour of Europe at an early age, Chopin was able to enjoy his childhood. He grew up in Warsaw, Poland, with friends his own age and enjoyed peaceful vacations.
He had to leave Poland
At the end of the 1820s, Chopin felt cramped in Warsaw and wanted to confront his music with the public in Vienna and Paris. After short stays in Vienna and Berlin, he left Poland in 1830 to return to Vienna and the following year to Paris.
The year 1830 was also marked by the beginning of the Warsaw uprising against the Russian domination. Chopin never returned to his native city, even though he retained a deep attachment to Poland.

What face did Frederic Chopin have?
From a 3D scan of Frederic Chopin's death mask, artist Hadi Karimi was able to create a realistic CGI portrait of the pianist's face!
He had 150 students
Chopin lived a social life by giving performances to aristocrats or piano lessons to children of rich families. He thus had some 150 pupils!
However, he also gave free lessons to more modest but talented students.
He was friends with Delacroix
In Paris, he became friends with Eugène Delacroix, the famous painter of Liberty Guiding the People. Delacroix executed a portrait of Frédéric Chopin, which is kept in the Louvre Museum.

He swore by the piano
While other composers have tried their hand at several instruments, most of Chopin's works are dedicated solely to the piano. Attracted neither by lyricism nor by classical music, he sought to develop his own style by exploring all the possibilities offered by the piano.
His engagement was short-lived

He lived a platonic love with Maria Wodzińska, a childhood friend with whom he became engaged. But the girl's parents disapproved of this relationship and the marriage never took place.
As a result of this unhappy affair, Chopin composed the Waltz in A-flat major No. 1, Op. 69, also known as the "Farewell Waltz."
He had a relationship with George Sand… but it was not won!
Soon after, he met George Sand but their first exchanges were not the most pleasant. Chopin wrote about George Sand "How unsympathetic she is, this Sand! Is she really a woman? I have my doubts".
However, they will meet more and more often until they live together. They remained lovers for 9 years, between 1838 and 1847. It is besides in the house of the writer, in Nohant in Berry, that he composed nearly two thirds of his work.

He was a great shy man
Chopin suffered from great stage fright. To his friend and confidant Liszt, he wrote: "I am not fit to give concerts, me whom the public intimidates". He prefers to play for his friends, in small committee. George Sand testified in a letter:
"He doesn't want posters, he doesn't want programs, he doesn't want too many people. He doesn't want anyone to talk about it. He is afraid of so many things, that I propose to play without candles, without listeners, on a silent piano."
His heart is preserved in cognac
Stricken with tuberculosis, Chopin died on October 17, 1849, at the age of 39, in an apartment on Place Vendôme. He was buried in the Père Lachaise cemetery but, in accordance with his last wishes, his heart was brought back to Warsaw.
It is kept in a crystal urn filled with Cognac, preserved in a pillar of the Sainte-Croix church.

---
Learn to decipher Chopin's work in a discovery concert at La Seine Musicale
If you think that classical music is not for you or that it is too uptight a genre, put aside your prejudices and let yourself be carried away by this pedagogical concert offered at aperitif time to start the evening with friends or family, on Saturday November 19th at 6 pm.
During 1h15, the conductor Mathieu Herzog accompanied by his orchestra Appassionato and the pianist Nathanaël Gouin, will make you discover how Chopin conceived his scores, and especially the concerto n°2 op 21 dedicated to a secret youth love.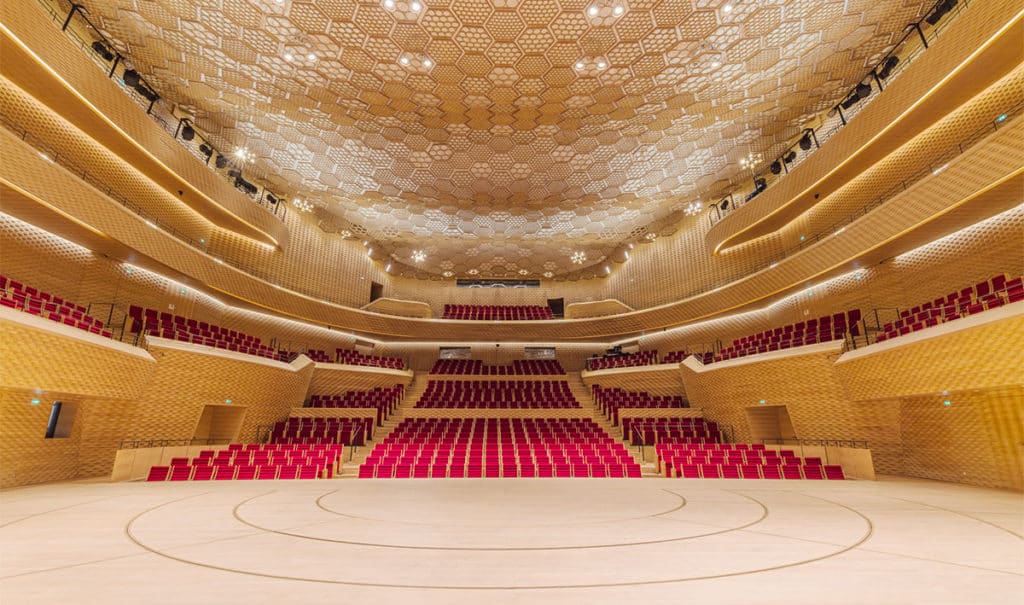 ---
Article produced in partnership with La Seine Musicale